Last Updated on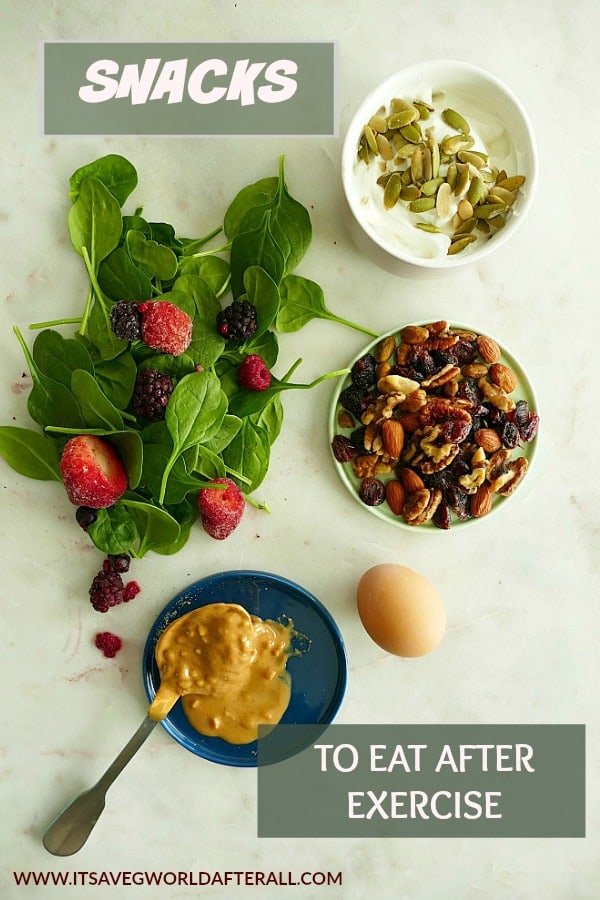 Happy Tuesday to the Veg World! Just like I discussed in my last post, I know it's that time of year when we all might have some renewed motivation for healthy eating and exercise. Speaking of exercise, I recently started "Class Pass," which gives me access to lots of different workout studios around the Twin Cities. I thought I'd be adventurous on Sunday and try a "body pump" class. OMG. Guys, I'm so sore!!! Do any of you use Class Pass?! If so, I'd love to hear what fun new workouts you have tried.
I figured there was no time like the present to talk a little bit about sports nutrition on the blog. As some of you may know, I was an athlete my entire life, and played two years of division 1 field hockey for Holy Cross. Not only do I find sports nutrition interesting, I also witnessed firsthand how important eating healthy is for performance and recovery.
(Side note: I love working one-on-one or in groups with athletes to help them maximize nutrition, so if you are interested, contact me here).
After learning more about nutrition for athletes during graduate school, I often look back and think about how eating better (even though I thought I was eating fairly healthy!) might have impacted my performance as a collegiate field hockey player. I definitely wish I knew then what I know now!
As with most things in life, nutrition plays a big role when it comes to athletic performance. Not only do athletes need more calories in general, they also need larger quantities of certain nutrients. Specifically, athletes benefit from eating lots of anti-inflammatory foods, such as salmon, garlic, and ginger. They also might need more antioxidants, from foods such as blueberries and beets, and iron-rich foods, such as high quality meat, nuts and seeds, and legumes.
Recently, I've had a newfound interest in specific nutrients for sports nutrition, after reading the Run Fast Eat Slow cookbook (by marathoner Shalane Flanagan) that I picked up for my husband for Christmas. For any runners out there, I'd highly recommend this cookbook. It has great information, and delicious recipes!
OK, so let's get to today's post. I decided to throw together a list of snacks to eat after a workout. The food combos on this list are meant to hold you over until you can have a balanced meal of complex carbs, proteins, and healthy fats. So ideally, you would want to consume one of these snacks within an hour after you exercise. They all have some type of complex carb paired with protein. As long as you have both of those nutrients in there, you will give your body what it needs after exercise!
The other great thing about these snacks is that they are SO easy to eat on-the-go. I don't know about you, but I'm always looking for grab-n-go snacks that can easily fit into my busy daily routine. For all my fellow busy bees out there, this one's for you!
Snacks to Eat After Exercise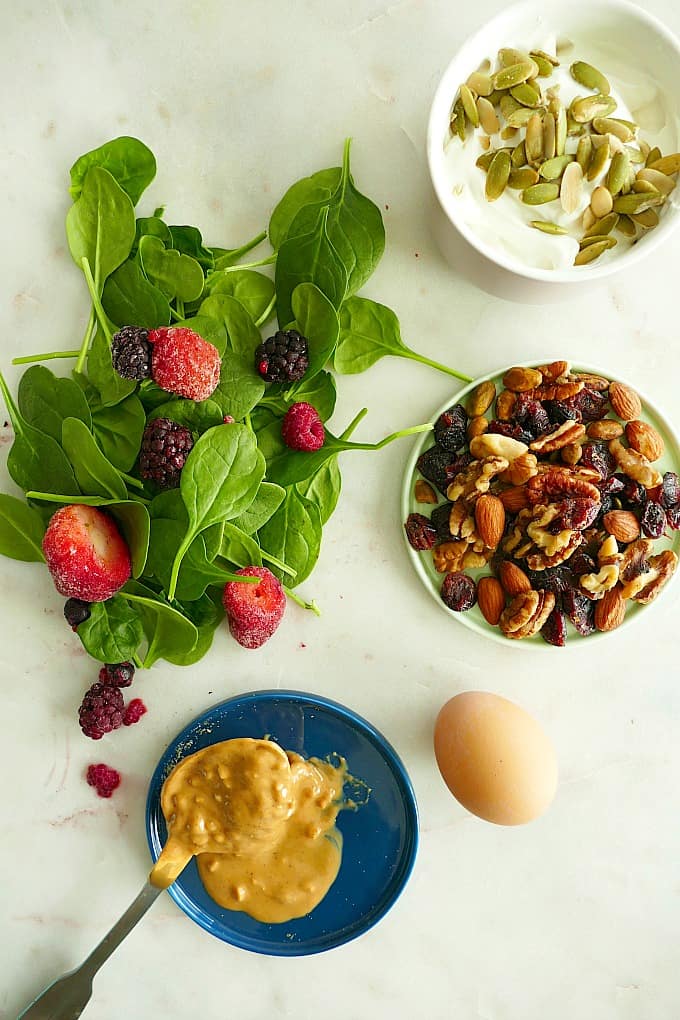 1. Hard boiled egg(s) and fruit
Get your protein on with an easy peasy HB egg! You can't go wrong with this grab-n-go nutrition powerhouse. Add a piece of fruit for some carbs. Oranges and grapefruits are especially good choices for a boost of Vitamin C.
2. Plain Greek or Skyr yogurt with almonds
Greek yogurt or Icelandic skyr yogurt has both carbohydrates and protein, and is a great choice for a post-workout snack. Add a handful of almonds for some extra protein and a bit of healthy fat.
3. Smoothie with spinach, berries, and nut butter
One of my go-to treats after a workout is a quick smoothie. Blend a handful of spinach and berries with cold water and 1-2 tbsp of nut butter, and voila! Nutrition is served.
4. Trail mix with dried fruit and nuts
It doesn't get any better than some trail mix! Make your own with walnuts, almonds, pumpkin seeds, and dried cranberries for a healthy protein and carb combo.
5. Bell peppers and hummus with a string cheese or grass fed jerky
Grab some bell peppers and hummus for healthy carbs and an added dose of Vitamin C. For some protein, pair your veggies and dip with a string cheese or some grass fed jerky.
And that's a wrap! You may be wondering, how much should you eat? Easy. Listen to your body. If you know you are having dinner in an hour or two, maybe you will have half of the portion you had yesterday when you weren't going to eat for three hours. Play around with your snack and meal timing after exercise, and you will figure out what schedule works for you.
—
Have a happy and healthy week everyone!
Lizzie