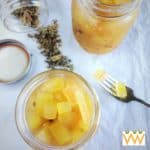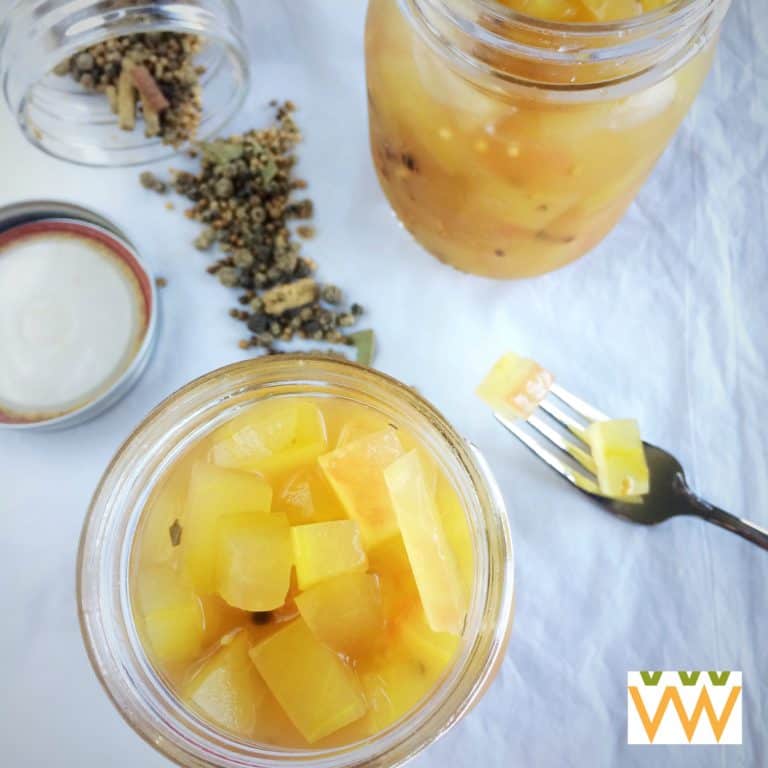 Print
Pickled Watermelon Rinds
These crunchy, sweet & tangy pickled rinds are the perfect summer treat! Add them to a cheese plate or eat them right out of the jar.
For the Pickling Spice
1

cinnamon stick

broken

1

whole cloves

1

dried bay leaf

crushed

2

tbsp

mustard seeds

2

tbsp

peppercorns

2

tsp

whole allspice

2

tsp

ground ginger

2

tsp

coriander seeds
After removing pink flesh, and using a vegetable peeler to remove tough green skin, cube watermelon rinds.

Combine vinegar, water, sugar, sea salt, and pickling spice in a large saucepan. Bring to a boil.

Boil watermelon rinds for 2 minutes before reducing heat to a simmer and cooking uncovered for 10 minutes.

Set mixture aside for 1 hour to cool. Pour mixture and rinds (they should be translucent) into glass, airtight jars and store in refrigerator for up to 2 weeks.