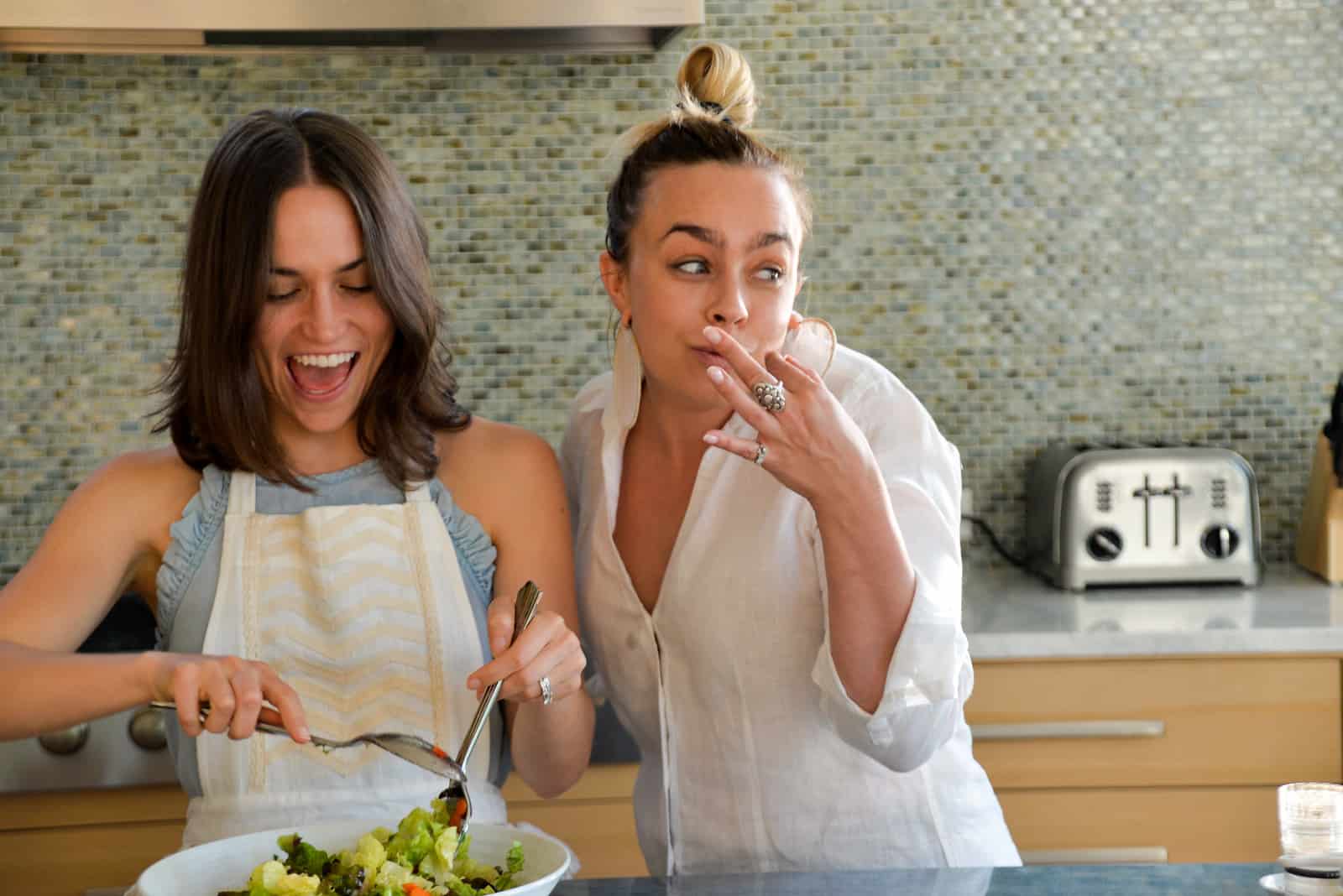 Are you looking to eat healthier but feel lost in the kitchen?
Maybe you already enjoy cooking but want to improve your skills?
Or you're interested in a fun group activity for friends, family, or coworkers?
I'm here to help! I offer in-home cooking classes that are interactive and educational. As a Registered Dietitian and expert in culinary nutrition, I bridge the gap between nutrition advice and food preparation.
My clients walk away knowing how to put together meals that are healthy and taste delicious.
If you are someone who:
Wants to learn how to prepare healthy meals and improve your cooking skills
Struggles with meal planning and food preparation that fits with the lifestyle and needs of yourself or your family
Wants to eat healthier and/or has received advice from a health care provider to make changes to your diet for your health
Then my services are for you! You choose a nutrition topic of interest, and I provide the education plus the recipes that make it come to life!
My educational cooking classes include:
A personalized menu with 3 to 4 recipes that fit your needs and preferences
Customized education on a nutrition topic of your choice. Example topics and menus include:

Meal planning for sustained energy

Menu: Make Ahead Breakfast Burritos, Sheet Pan Salmon and Veggies, DIY Deli Box


Nutrition and meal planning for athletes

Menu: Sweet Potato Energy Bites, Antioxidant Recovery Smoothie, Meal Prep Bowls


Preparing food to manage a chronic health issue (blood sugar issues, high blood pressure, etc.)

Menu: Lightened Up Egg Salad, DIY Take-out Chicken Stir Fry, Whole Grain Overnight Oats

Cooking with kids, how to optimize family nutrition

Menu: Green Smoothie Muffins, Hidden Veggie Pizza Sauce, DIY Fruit Leather


Eating in season

Menu (Spring): Asparagus Blender Soup, Rainbow Chard Wraps, Strawberry Greek Yogurt Muffins


And so much more!

Cooking demonstration, and assistance with completing recipes from start to finish in your own home
Typical sessions last for 3 to 4 hours and are only available to clients in the Twin Cities metro area. Sessions are available for one person to up to 10 people at a time (prices vary).
These unique Twin Cities cooking classes hosted by a Registered Dietitian Nutritionist (RDN) are perfect for:
Individuals
Couples and families (with or without kids)
Birthday, bachelorette or bachelor parties
Group activities with friends
Work events
Have another idea? I'd love to work with you!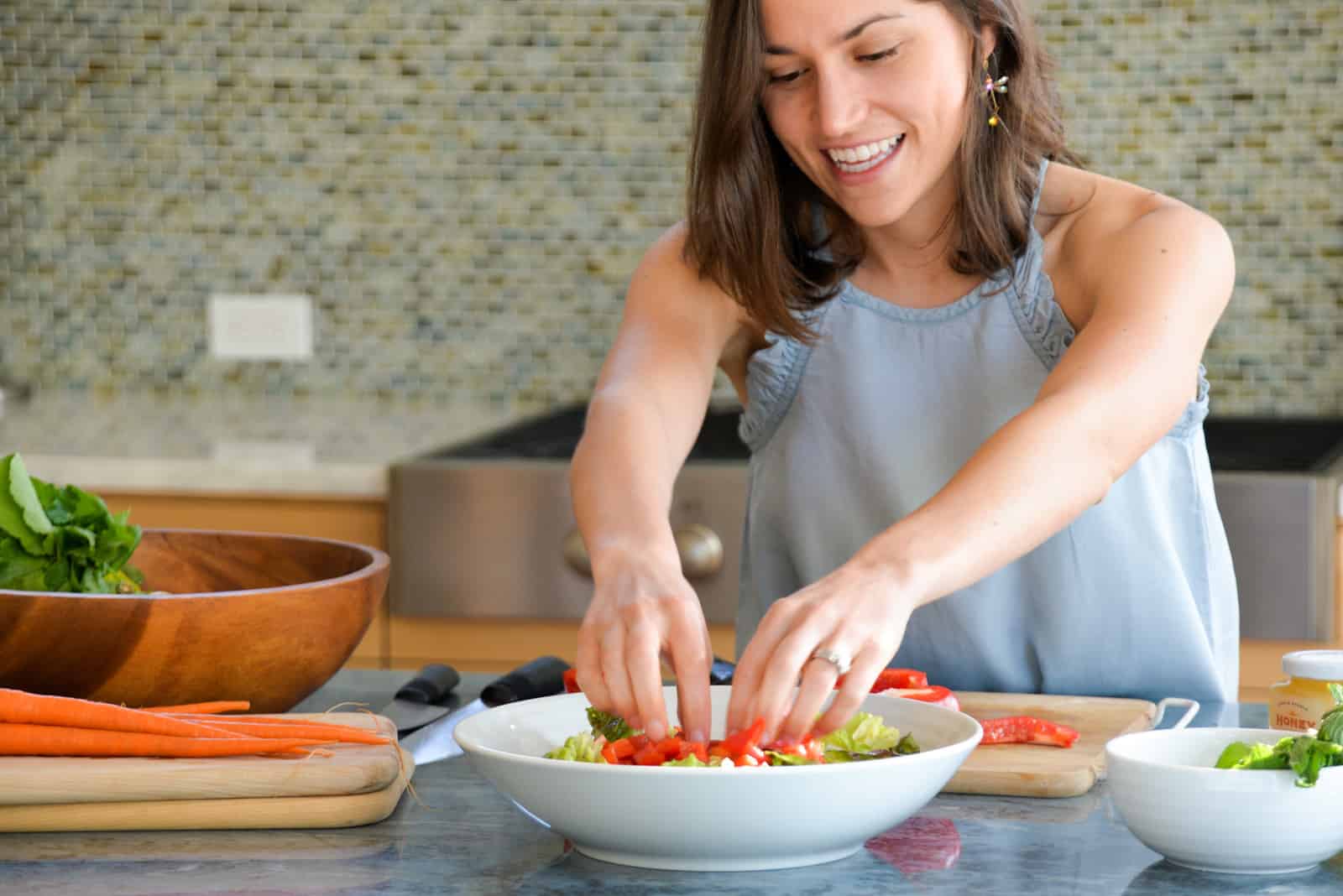 Here's what my clients have to say:
"I just completed my first cooking class with Lizzie. She did a fantastic job creating a customized plan to fit my complex dietary needs. Nutrition can be a confusing field, but she did a great job bringing up the most important aspects for my lifestyle and helping me cut through the misinformation. As a plus, we also had a lot of fun cooking with her! I'd definitely recommend taking her class!"
Interested in learning more about my Twin Cities cooking classes?! Contact me using this form or by email at lizzie@itsavegworldafterall.com for more details!