Hey Veg World! I'm excited to introduce you to my 2021 summer intern from my alma mater, College of the Holy Cross. Julianne will be an important part of the team this summer, helping me create fun content for all of you and grow the Veg World! Here's more about Julianne.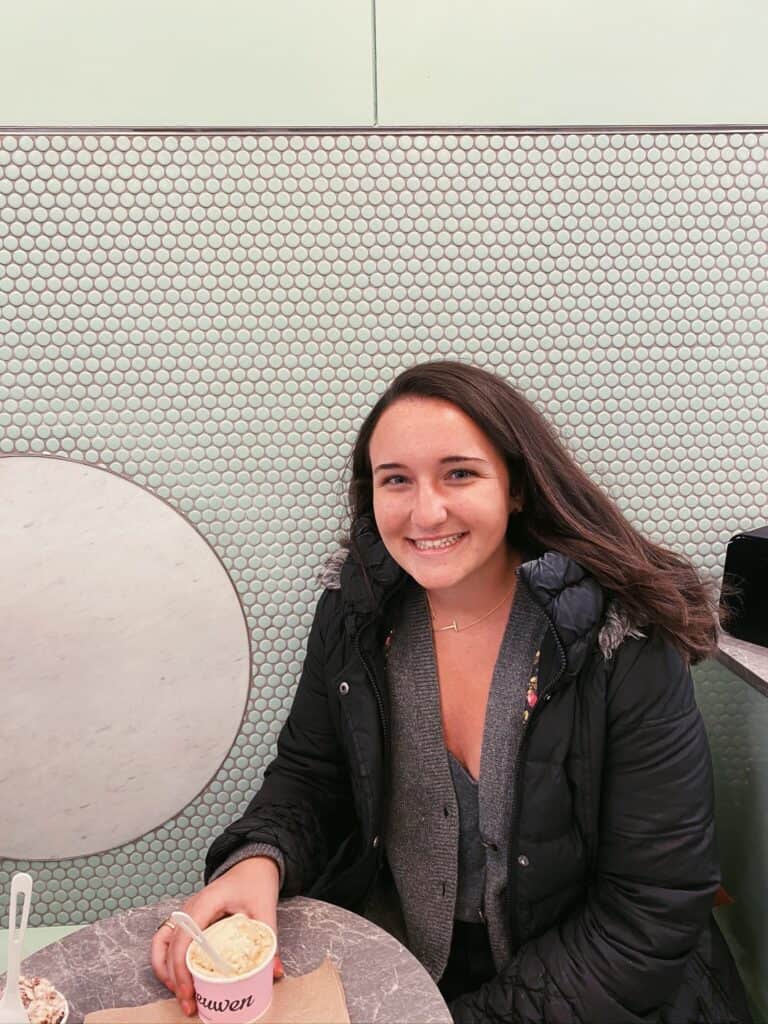 Tell us a little bit about yourself!
Hi! My name is Julianne Esteves, and I am originally from New York City (specifically Riverdale, NY!). I am a rising senior at the College of the Holy Cross in Worcester, MA where I am majoring in Biology, minoring in Religious Studies, and on the pre-medical track.
What areas of food and nutrition interest you the most? What got you interested in food?
I tend to follow a balanced diet that consists of whole foods and all of the major food groups because I believe that each food (when eaten in moderation!) can nourish and provide different nutrients and antioxidants that my body can benefit from. After completing a two-semester Biochemistry course this past year, I became more interested in learning how the food we eat gets broken down, causes hormonal responses, and is later stored in the body as energy. I view food as medicine and believe in prioritizing nutrition to combat chronic diseases and promote longevity! Lastly, I am also passionate about addressing the food disparities that exist in our country and how I can be a more active member in combating these issues, such as working on food inequality seen in NYC public schools.
I first became interested in food in middle school once my oldest sister began to teach me how to bake! This love of baking and providing sweet treats for my family and friends turned into a love for cooking once I realized I unfortunately could not make chocolate chip cookies every day. I began to bring my creativity to the cutting board and stovetop, followed many food bloggers, and even participated in a summer culinary camp at the International Culinary Center in NYC where I honed many of my cooking skills.
What are you most excited about when it comes to working with the Veg World this summer?
I am very grateful to be working with Lizzie this summer, and I am most excited about working on the Veggie FAQ pages that will be coming to the blog soon! I bet there are many vegetables I have yet to try and learn about, so I am looking forward to seeing what new information, tips and tricks I can learn in my research and then spread that knowledge to you! Each time I visit the farmer's market or grocery store I try to buy a new vegetable, so I hope that once you read these pages, you will be inspired to try, too.
What's your favorite vegetable?!
Such a hard question! One of my favorite vegetables is a sweet potato (Japanese sweet potatoes included!). I love how versatile and comforting the vegetable is, whether it is in the form of a fry, in a vegetarian chili, roasted with some cinnamon, or even on a pizza.
Do you have a favorite meal that you make?
One of my favorite meals to cook is salmon paired with roasted vegetables. I love salmon as a meal because it is so simple and quick to make and can be prepared in numerous ways by mixing up the seasonings and marinades used like teriyaki sauce, lemon and garlic, or Italian spices. Salmon also complements many different types of vegetables like broccoli and cauliflower, asparagus, or, of course, sweet potatoes. Additionally, I have a big sweet tooth and can usually be found making homemade chocolate chip cookies on a rainy day!