How to Host a Plant-Based Dinner Party
Contact me if you are interested in purchasing this book.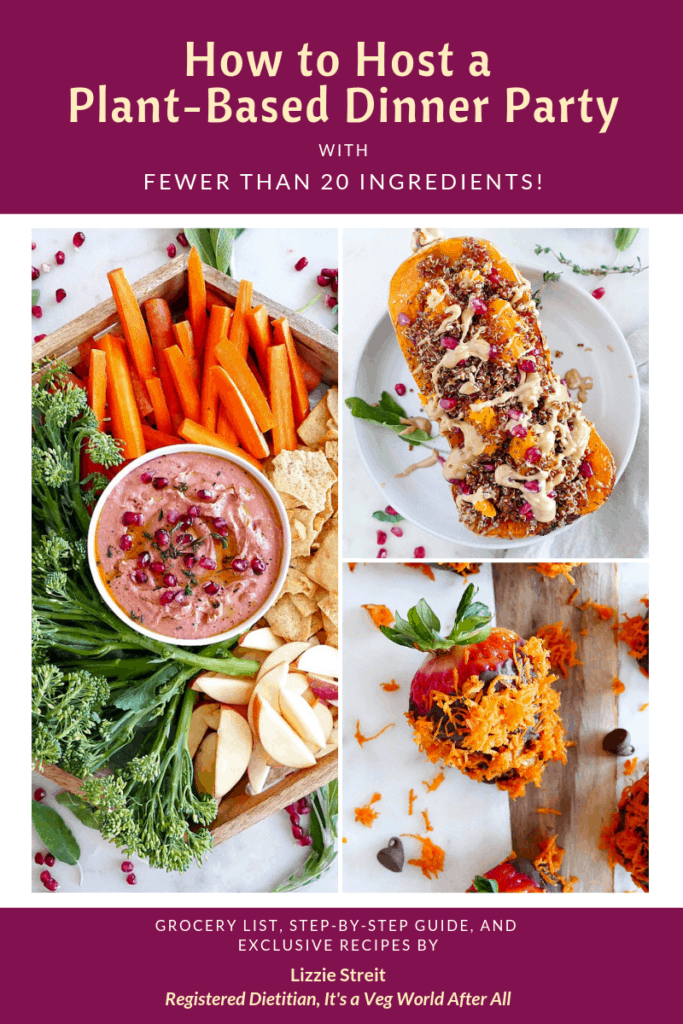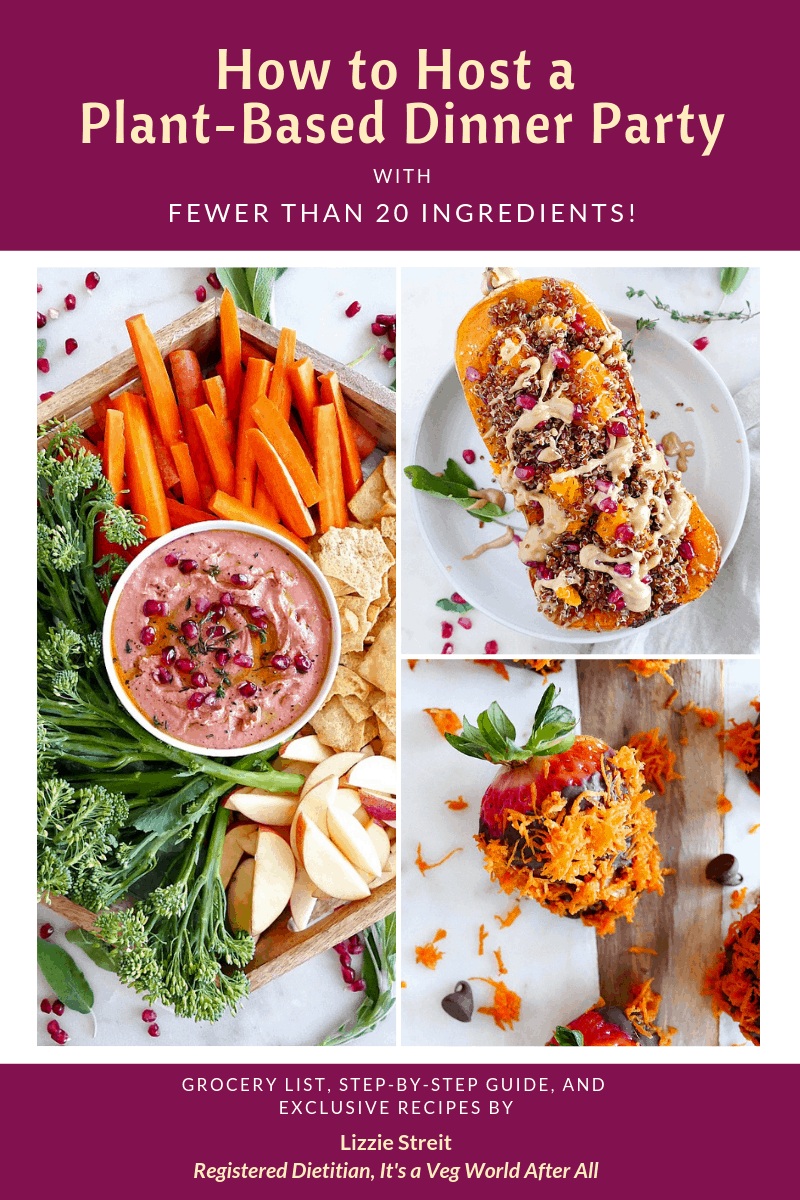 As a Veg World reader, you probably agree that sharing delicious, plant-based food is one life's greatest pleasures.
Hosting a dinner party for friends and family is a great way to share this veggie love, and will give you a great sense of accomplishment. Sounds cool, but a little overwhelming, right?
It's tough to know where to begin, but it doesn't have to be!
I'm here to help, and I've pre-packaged it all into this eBook. I did all the planning for you, and as you work through these pages, I'll be right there with you in the kitchen!
Here's what you get in the How to Host a Plant-Based Dinner Party eBook:
4 amazing vegetarian dinner party recipes that I developed just for this book. They serve 8 people, contain fewer than 20 total ingredients, and take less than 3 hours total prep time.

Appetizer: Roasted Beet Hummus
First course: Chopped Kale Salad with Apples and Cheddar
Main course: Quinoa Stuffed Butternut Squash with Maple Tahini
Dessert: Chocolate Covered Strawberries with Grated Carrots

A complete grocery list
A checklist for the other dinner party essentials you'll need
A detailed, step-by-step prep and cooking guide that tells you exactly how to create the dinner party of your dreams, without the hassle!