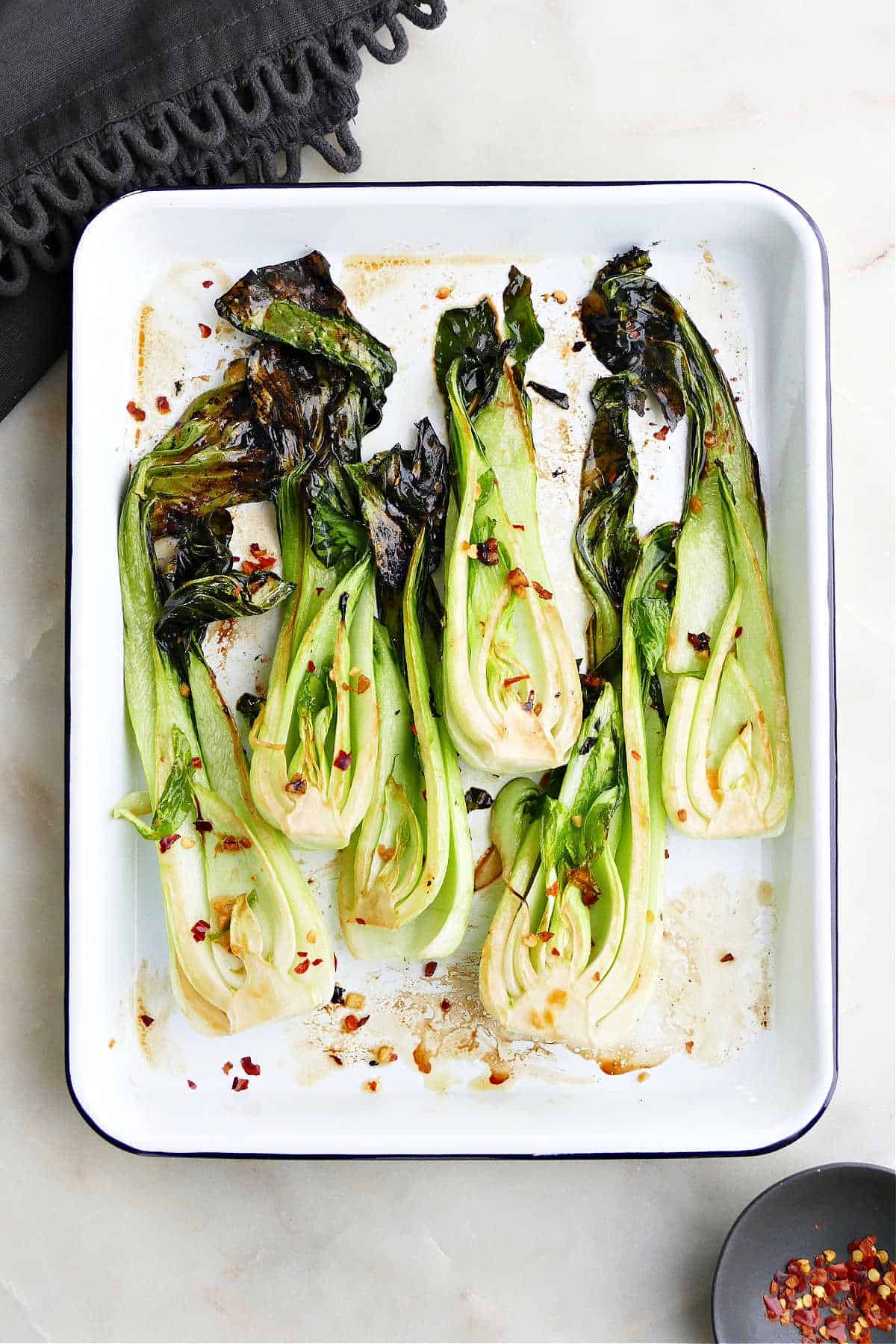 Move over kale and spinach, bok choy is my leafy green of choice lately! For real though, bok choy is SO good. Just this morning I got a message from a friend singing bok choy's praises.
My love affair with this veg started when I ordered a citrus bok choy salad with grapes and shredded coconut at a local restaurant called Muddy Waters. It was SO tasty that I've since ordered it almost every time I eat there.
Once I figured out that bok choy is downright delicious, I set out to make a few recipes for the blog that showcased this beautiful vegetable.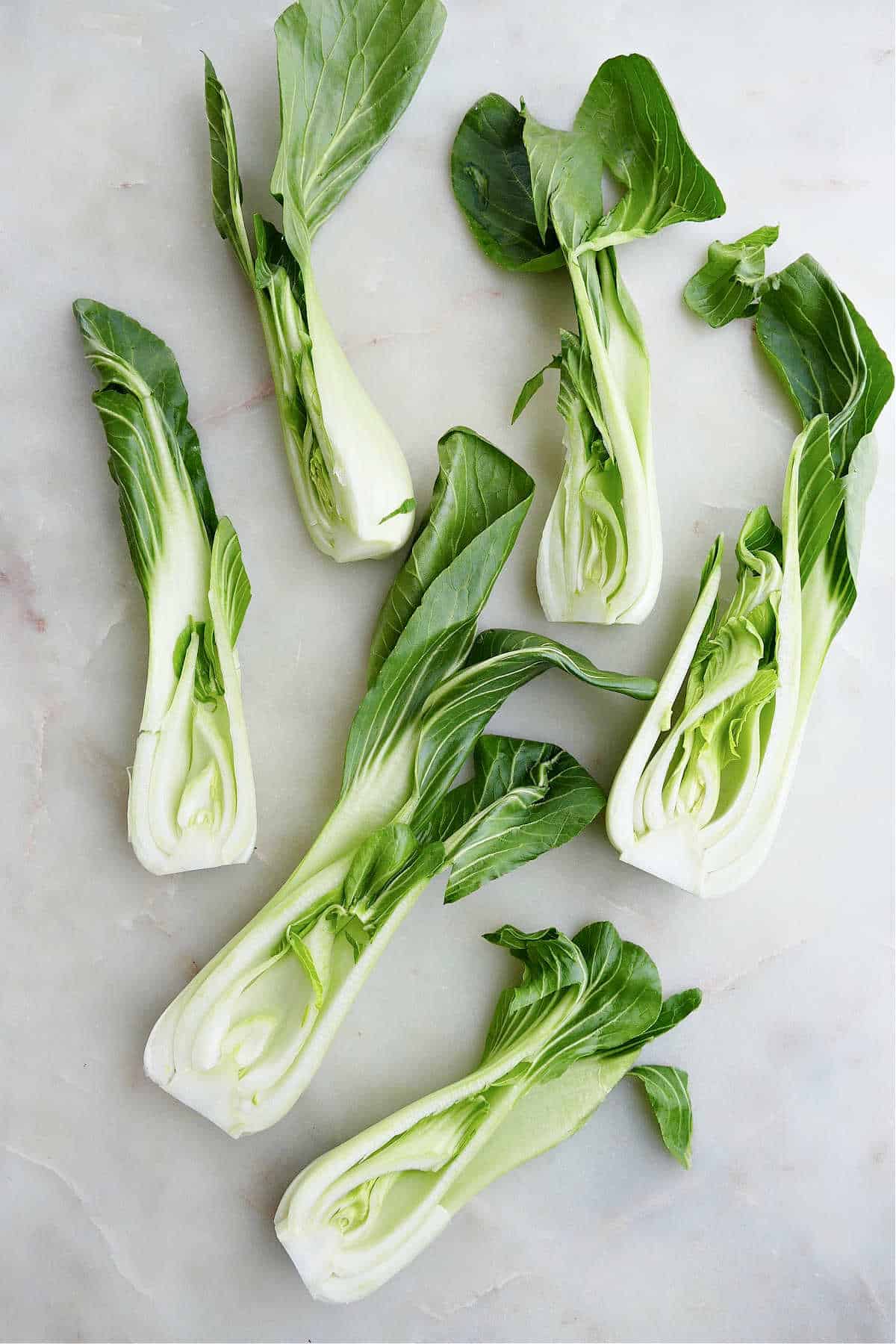 The flavoring or marinade you add to bok choy is critical to the flavor profile of the dish you want to create. Since I love Asian style veggies, I whipped up this Broiled Sesame Ginger Bok Choy using some condiments I had on hand…soy sauce, sesame oil, and freshly chopped ginger to name a few.
I brushed the bok choy with my delicious marinade and into the oven it went! This would probably taste absolutely incredible if you grill it…but I don't know for sure. The whole living in an apartment thing kind of cramped my style.
Bok choy also tastes delicious with other simple flavors, such as olive oil, salt, pepper, and lemon juice.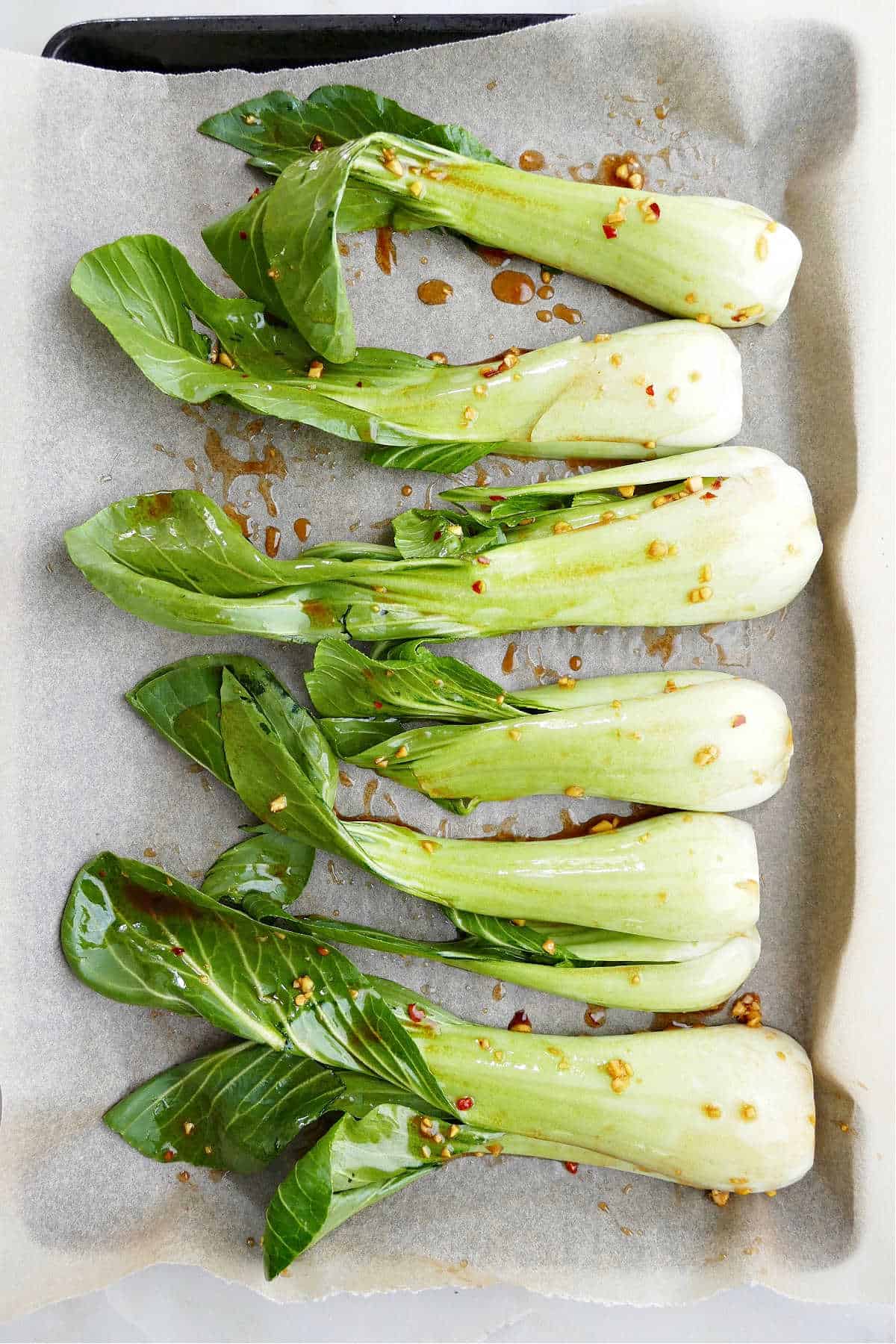 Either way you make it (in the grill or under the broiler), you won't be disappointed!
For another recipe with Bok Choy, check out: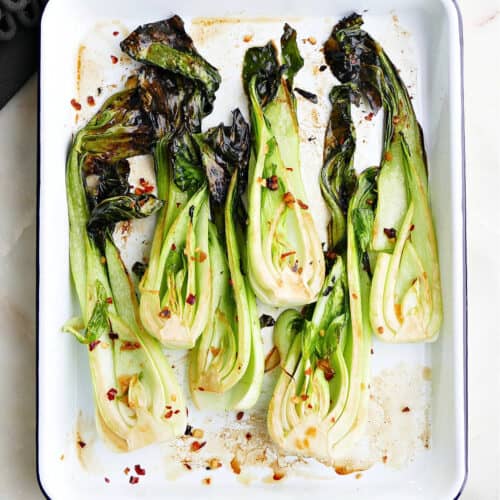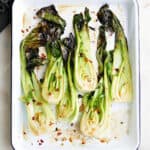 Broiled Sesame Ginger Bok Choy
A quick and easy vegetable dish with an Asian twist!
Ingredients
4

heads

baby bok choy

sliced in half lengthwise

2

tbsp

soy sauce

1

tsp

sesame oil

1

tsp

honey

1.5

tsp

ginger

freshly chopped

1/4

tsp

crushed red pepper flakes

optional

Sesame seeds

to taste
Instructions
Turn on the broiler. Line a baking sheet with aluminum foil. Place the bok choy cut side up on the pan.

In a small bowl, combine the rest of the ingredients except the sesame seeds. Brush the mixture onto the bok choy.

Broil until charred, about 8 to 10 minutes. Remove from oven, top with sesame seeds to taste, and enjoy!
Pin this Broiled Sesame Ginger Bok Choy now to make later!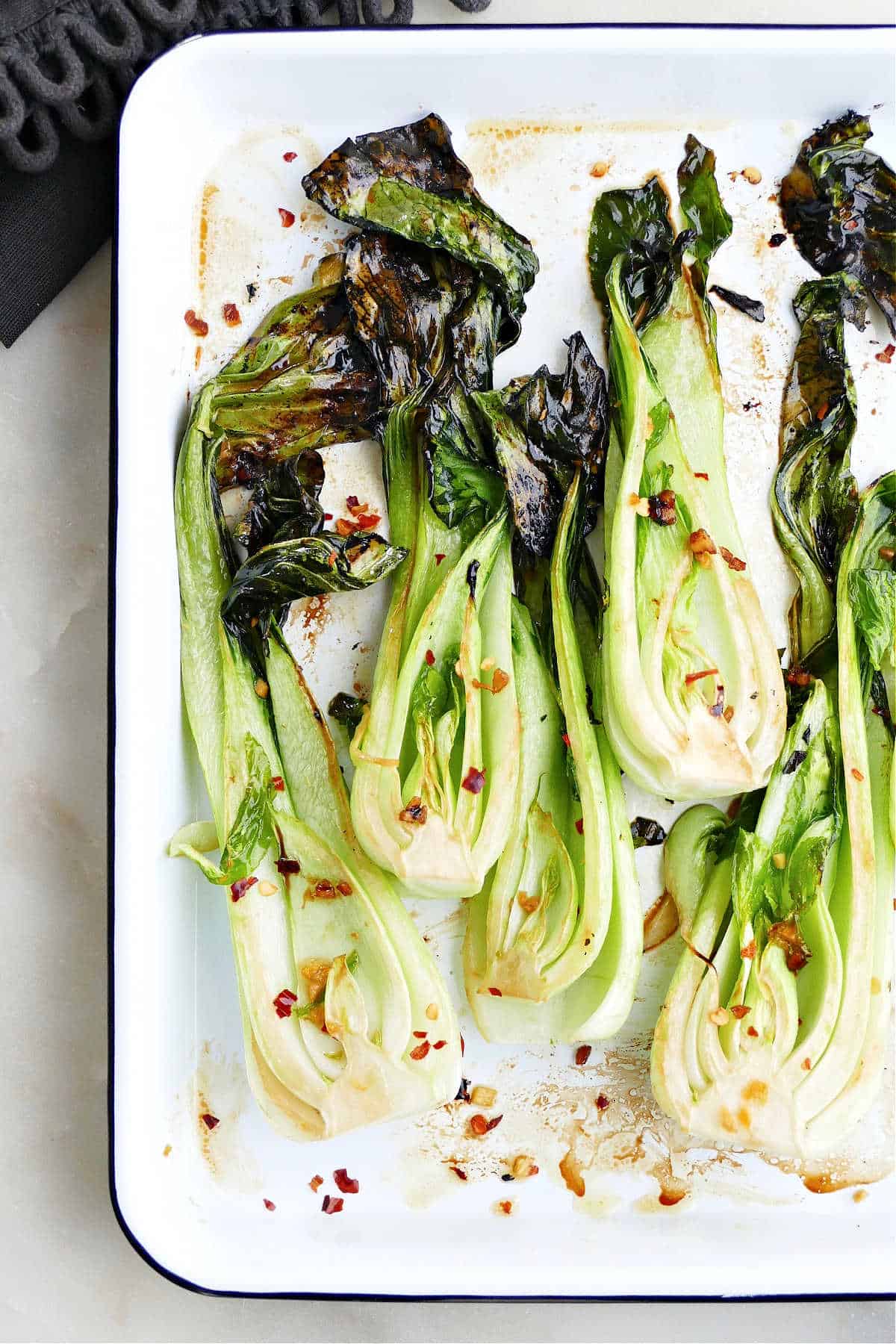 Happy Tuesday!
Lizzie