Happy Monday to all!
If any of you ever plan on visiting Philadelphia, I hope you get the chance to try a Tastykake. A scrumptious line of baked treats that easily outshine Hostess twinkies and cupcakes, Tastykakes are the perfect complement to the classic Philly meal of cheesesteaks and soft pretzels. They were a staple in my childhood lunchbox and are well known among Philadelphians and their surrounding suburbanites. But…as you can infer from the mantra of this blog…I've definitely tried to move away from processed desserts (and Philly cheesesteaks of course) and consume more homemade and plant-based baked goods for my after dinner sweets! So you can imagine how pleasantly surprised I was when I figured out how to create a vegan version of my favorite type of Tastykakes–the Peanut Butter Kandy Kakes.
Today's post is inspired by my completion of the Philadelphia Marathon yesterday. After four months of intense training and ample soreness, I can finally call myself a marathoner! The race was an inspiring display of physical fitness, grit, and "brotherly love," with tens of thousands of runners, spectators, and volunteers lining the trail through my favorite city, shouting words of encouragement and ensuring we were all safe and hydrated. The whole experience was unforgettable (although I would like to forget miles 22-25), but the best part about it was experiencing race day with my mom, my three siblings, and a number of our friends. All together, we had five marathoners and five half-marathoners in our group, running a collective 196.5 miles…longer than a roundtrip between Philadelphia and New York City! And while most of us now feel as if we each ran 196 miles (so sore!), the fun and accomplishments we all shared together (plus the beer and bloody mary's afterwards) made every second worth it.
So, without further adieu, I present to you vegan peanut butter kandy kakes! I hope you'll all think of Philly and our great city when you try out this recipe.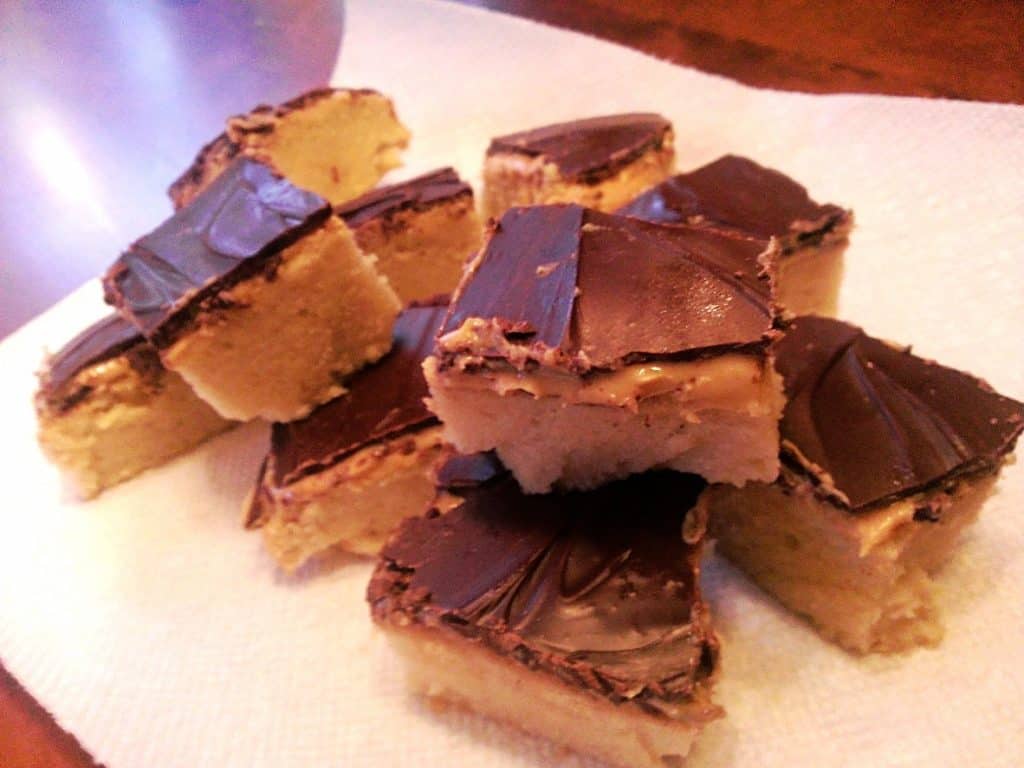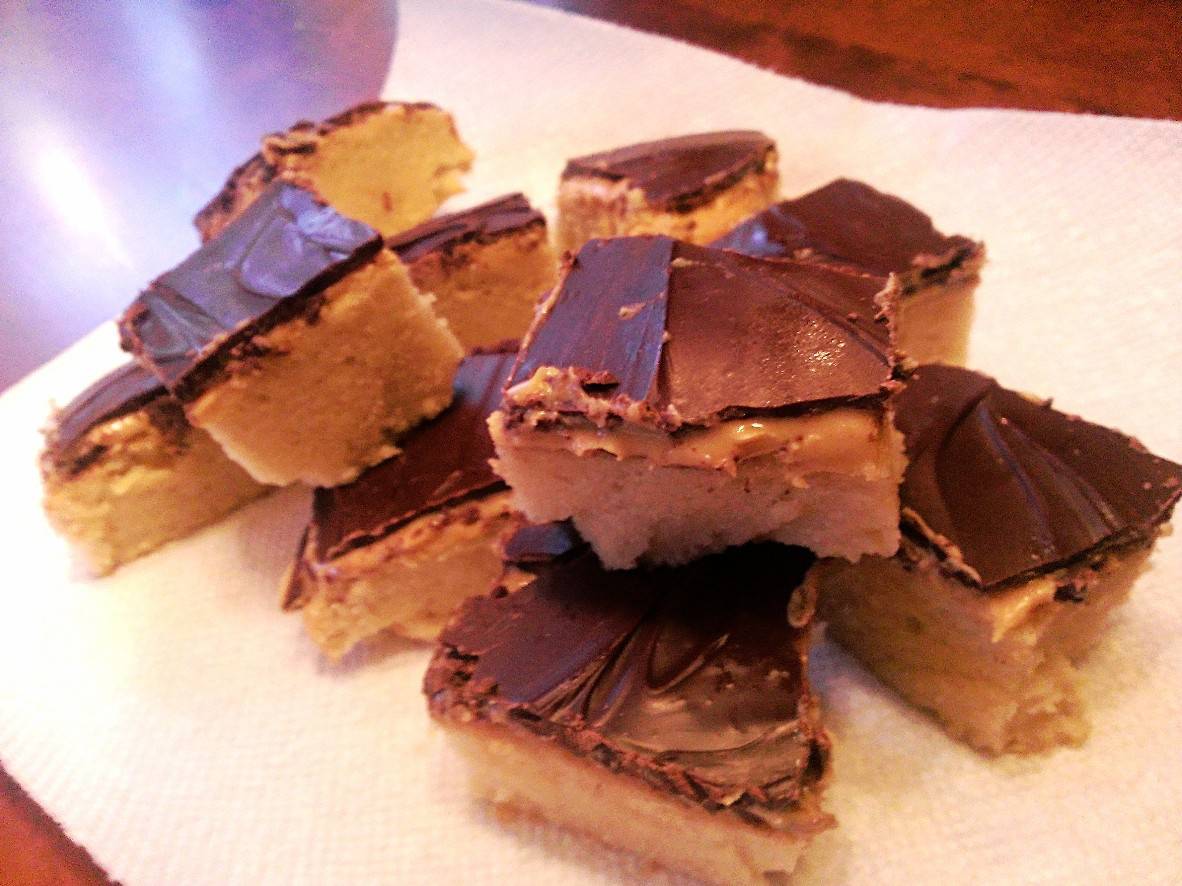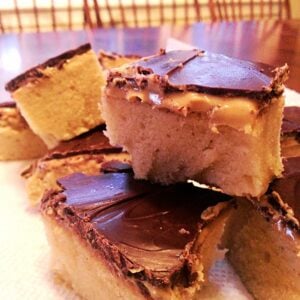 Instructions
Preheat the oven to 350 degrees Fahrenheit.

Pour coconut milk in a small bowl and remove 1 tablespoon. Add in the apple cider vinegar and mix. This creates a "buttermilk" for the cake.

In another bowl, combine the flour, baking soda, and salt. Finally, in a large bowl, mix together the sugar, vegetable oil, and vanilla extract. Gradually add in the "buttermilk" and flour mixture, a little of each at a time, and whisk until the batter is smooth.

Pour this into a greased 8 or 9 inch circular cake pan. Bake for 28 to 30 minutes or until golden brown.

Now comes the fun part. While the cake is still hot, drop dollops of the peanut butter on top and spread until it coats the entire cake. Put in the refrigerator for about an hour or until the peanut butter hardens.

In the meantime, melt your chocolate chips. Once the peanut butter has hardened, pour the melted chocolate on top and spread. Return to the refrigerator for another 30 or so minutes until the chocolate hardens. Remove, cut into squares, and enjoy!
Nutrition
Serving:
1
g
|
Calories:
334
kcal
|
Carbohydrates:
38
g
|
Protein:
5
g
|
Fat:
19
g
|
Saturated Fat:
4
g
|
Cholesterol:
2
mg
|
Sodium:
203
mg
|
Potassium:
86
mg
|
Fiber:
2
g
|
Sugar:
24
g
|
Vitamin A:
34
IU
|
Vitamin C:
1
mg
|
Calcium:
33
mg
|
Iron:
1
mg
Peace out from the City of Brotherly Love!
Lizzie