Here are the best avocado toast toppings, ranging from classic to fancy and unique! Learn how to make healthy, elevated avocado toast recipes with a twist. There are options with eggs, vegetables, and cheeses as well as vegan renditions that you can enjoy for breakfast, lunch, or a snack.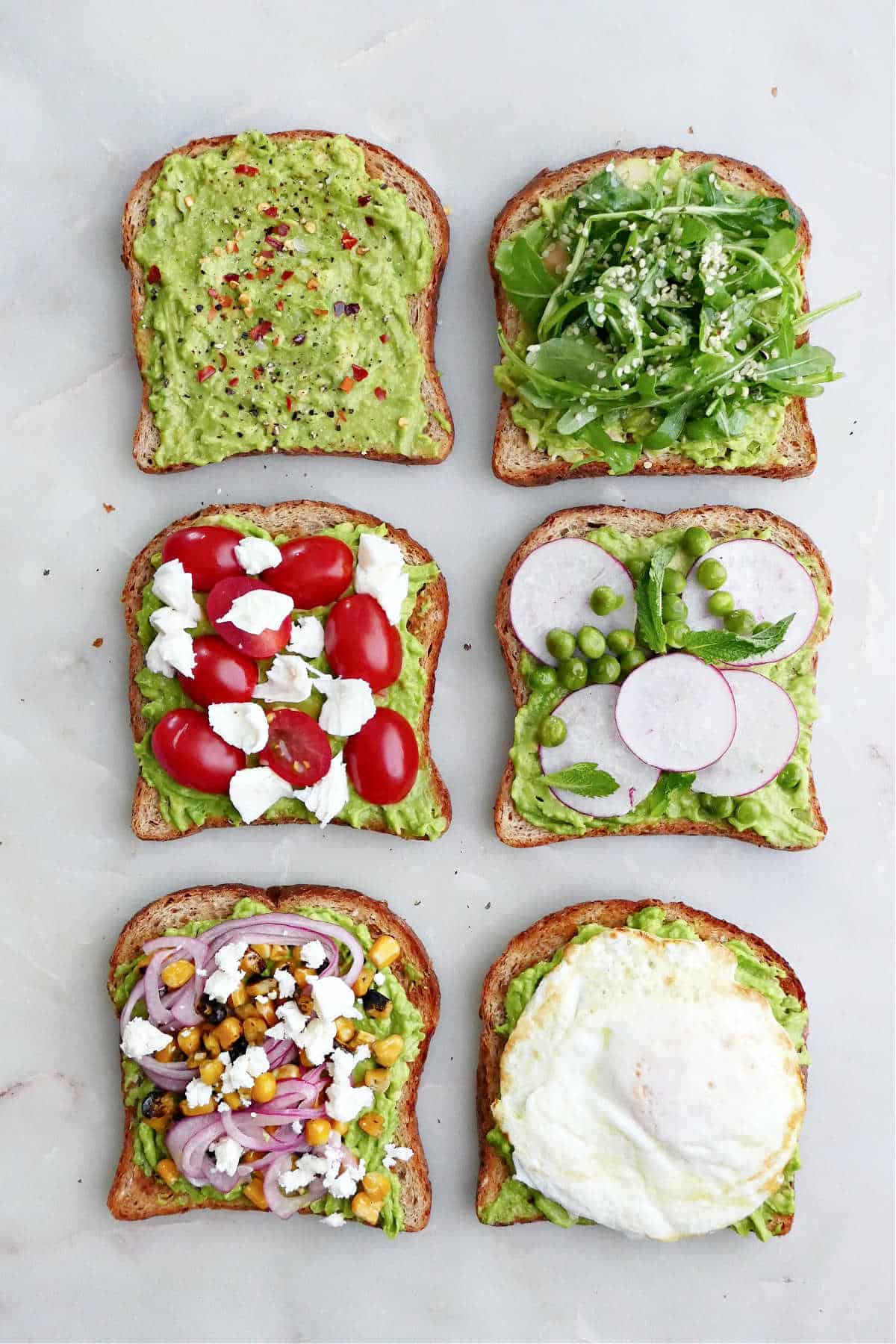 Am I even a millennial if I don't have a post on my blog about avocado toast? After all, this seemingly innocent meal is the alleged reason my generation can't afford to buy houses! (Hehe)
Jokes aside, I really do love avocado toast! Avocado is so nutritious on its own, with all its heart-healthy fats and micronutrients, but it also makes a great base for other healthful toppings. In fact, bulking up avocado toast can transform it into a balanced meal with lots of staying power.
Read on to see my 6 favorite avocado toast toppings! There's a Mexican-inspired version complete with pickled onions and corn, a vegan option with white beans and arugula, and many other delicious combos! If you're in the mood for more veggie-loaded toasts, check out my Mushrooms on Toast while you're here.
Jump to: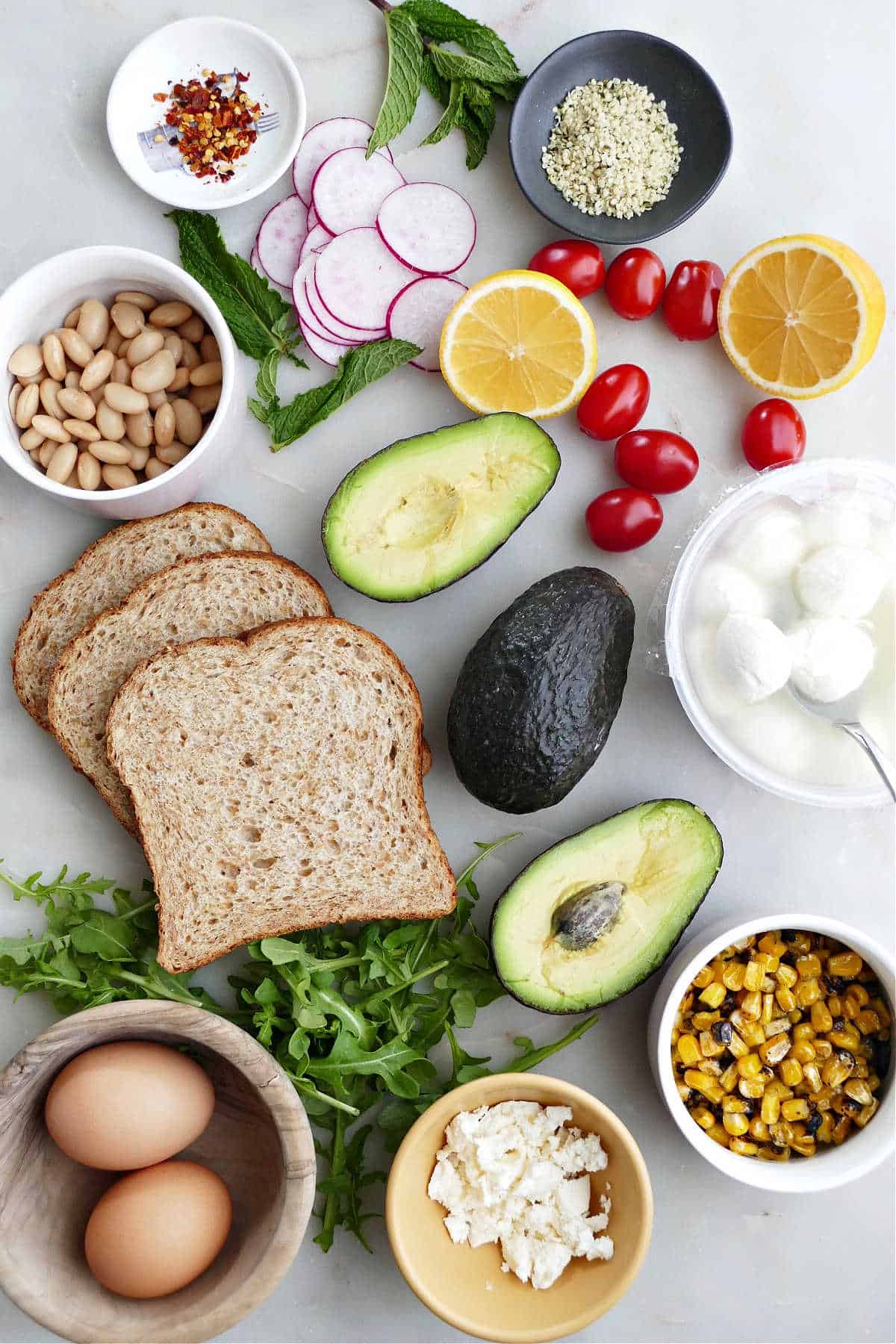 Bread
If you're wondering about the best bread for avocado toast, I highly recommend sourdough or a hearty, whole grain bread. Some of my favorite options include sourdough from a bakery, Trader Joe's Sprouted Wheat Sourdough Bread, or Dave's Killer Bread Organic 21 Whole Grains and Seeds. Whatever bread you choose, make sure it's one that's sturdy enough to hold toppings. Avocado will moisten the bread, so it's important to use one that won't fall apart as a result.
Choosing Avocados
It can be tricky to choose an avocado at the grocery store that won't be rotten or mushy (or alternatively, still too hard!) by the time you use it. An avocado is ripe if it gives a little when you press your thumb into the skin. It should feel soft but not mushy. If you are purchasing Haas avocados, it's easier to tell if they are ripe than other varieties because their skin darkens as they ripen. Store unripe avocados on the counter until ripe, then transfer to the fridge.
Topping Ideas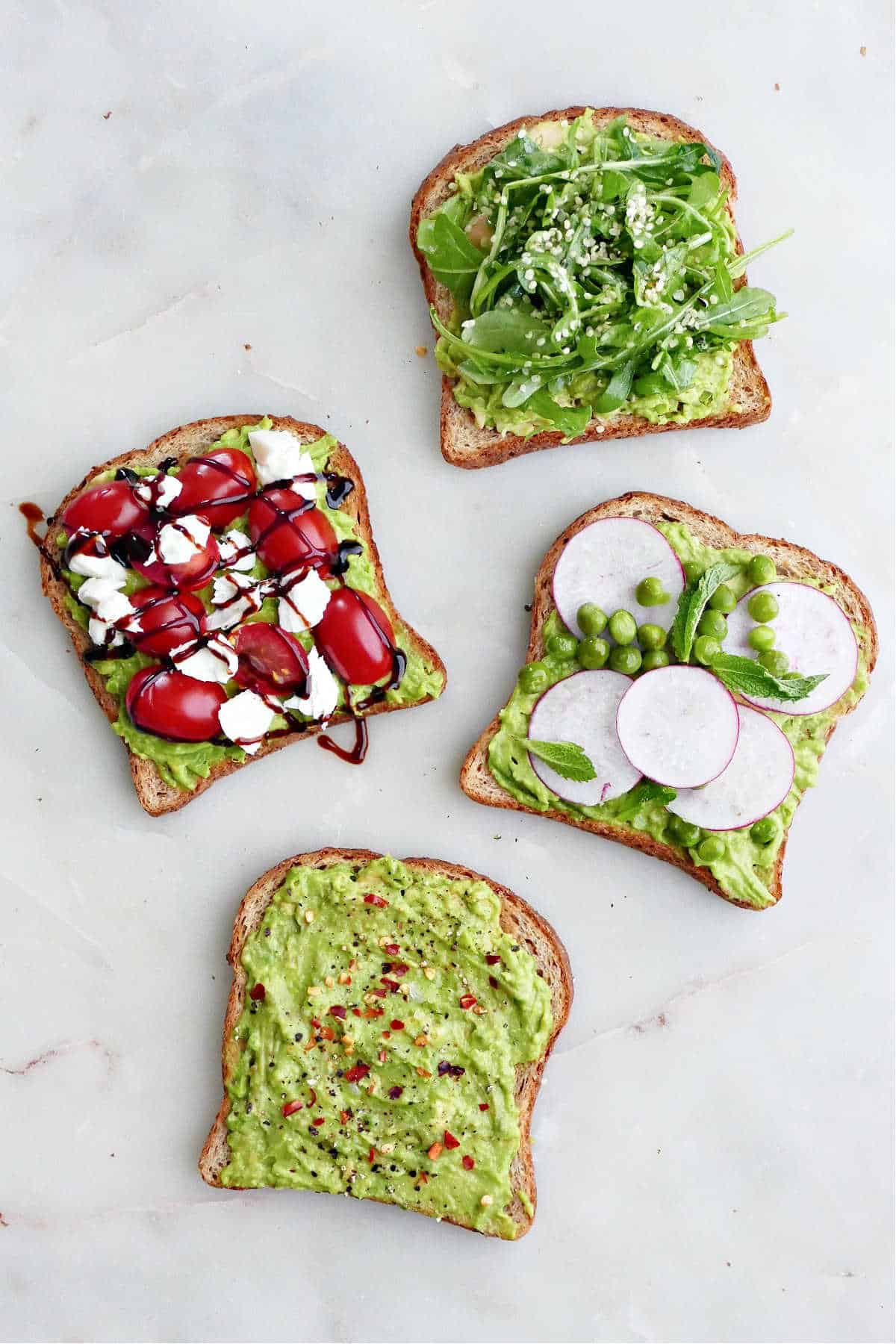 Instructions
Other Ideas
More Healthy Avocado Recipes
I'd love to hear how you like this recipe! Rate/review using the stars on the recipe card or in the comments, and follow the Veg World on YouTube, Instagram, Facebook, and Pinterest. Looking for something totally different? Browse the recipe library.
📖 Recipe
Enjoy your toast! – Lizzie