Recipe and photos for these Sweet Potato Black Bean Patties were updated 7/25/18.
Original writing remains.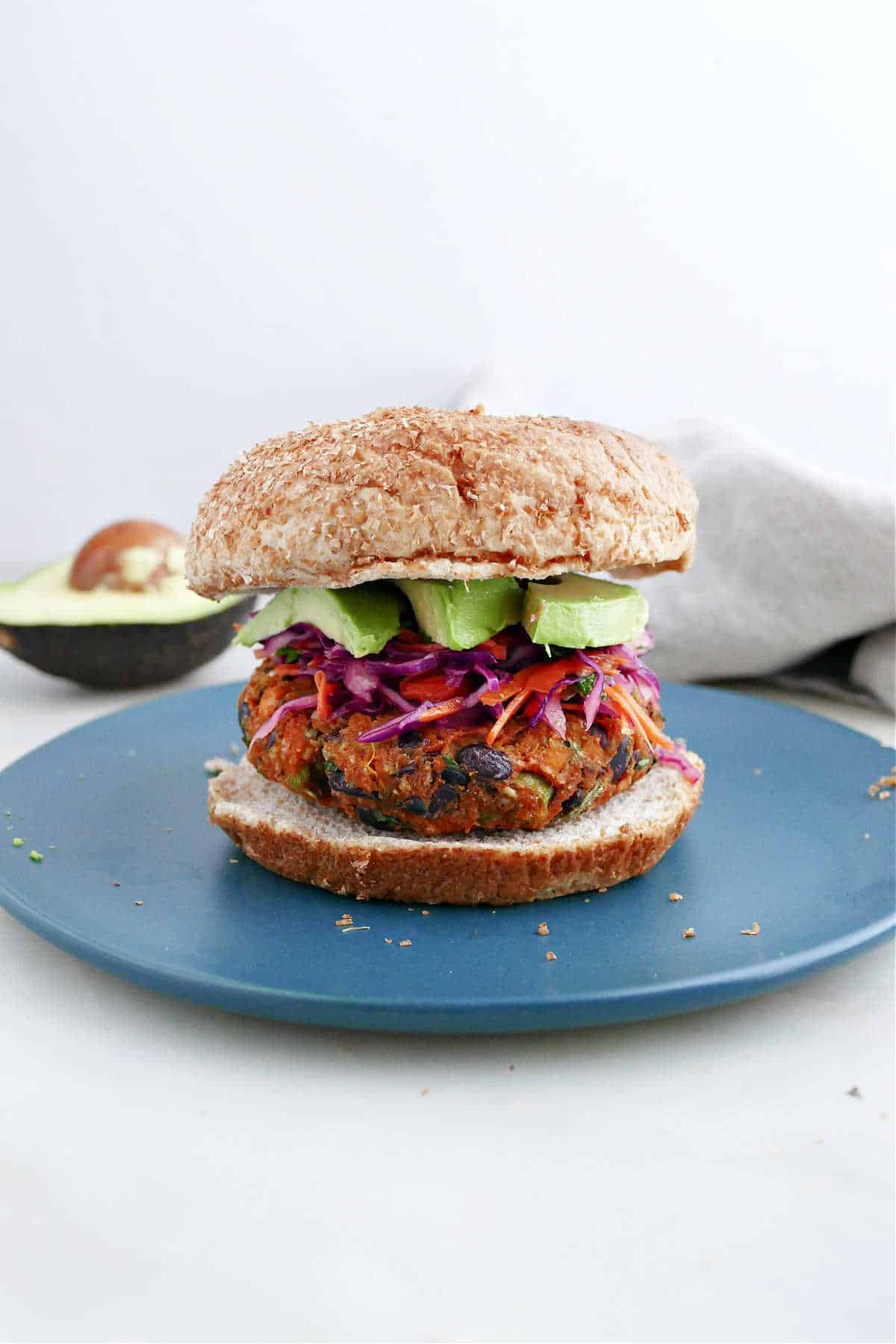 Out of all the veggie patties I've attempted to create, these are by far the easiest and best ones! They don't require frying, they don't fall apart, AND they have black beans.
Needless to say, I'm thrilled to post this delicious way to use the mighty sweet potato.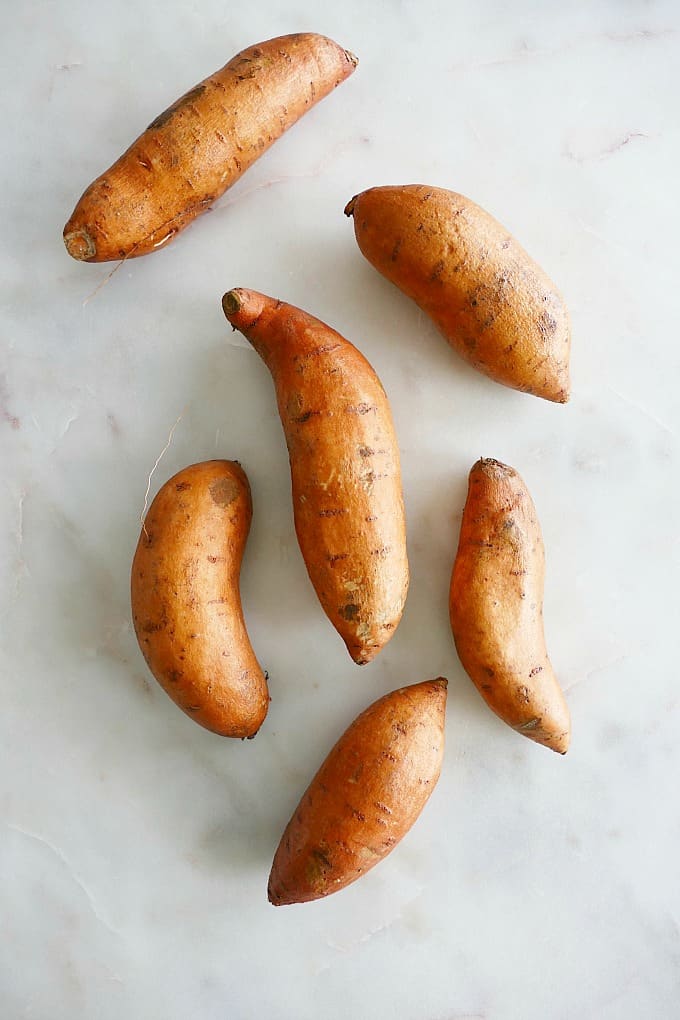 My favorite part about these patties is their versatility!
You can do so much with them, including:
1- Eating them the traditional way, slapped between a yummy whole wheat bun with lettuce, tomato, onion, and mayo. Add some avocado if you want get fancy! Have french fries on the side of course. But maybe not sweet potato fries… might be a little overkill 😉
2- Cut them up and toss on Southwestern style salads for lunch!
3- Nix the bun and eat them taco style in between a long romaine leaf with avocado and red pepper.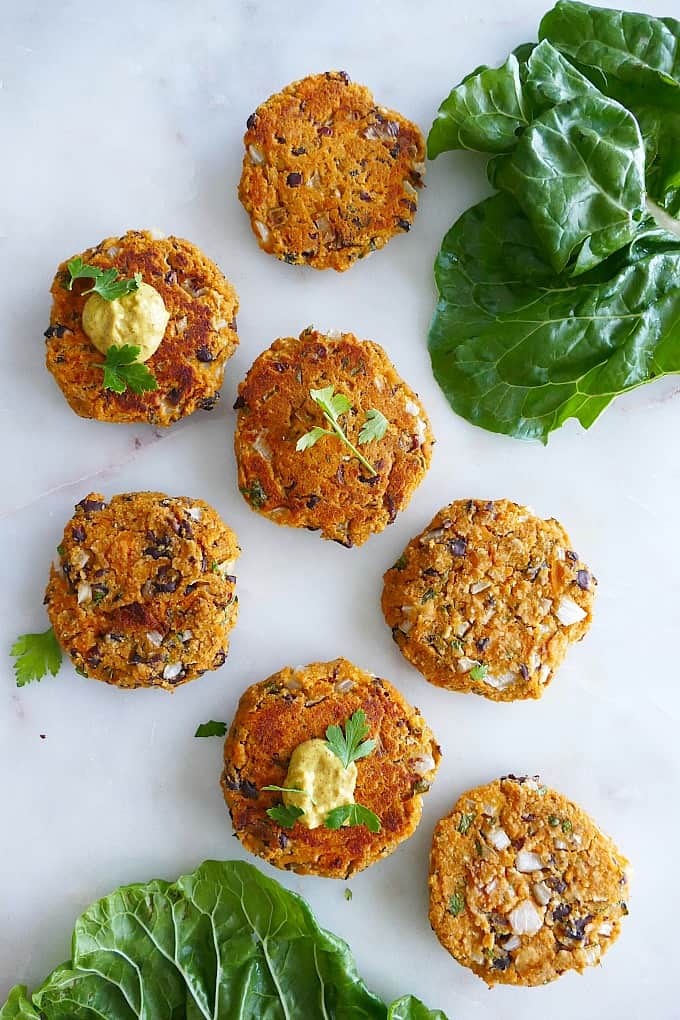 For other ways to use sweet potatoes, check out: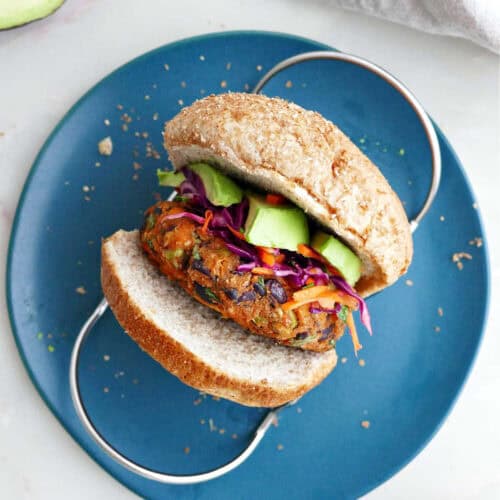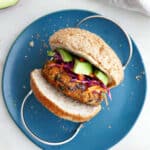 Sweet Potato Black Bean Patties
An easy veggie burger recipe. They stay together incredibly well and taste great by themselves, in between a bun or on top of a salad.
Ingredients
1

cup

cooked sweet potato

from about 1 medium sweet potato

1

cup

black beans

drained and rinsed

6

tbsp

bread crumbs

1/2

cup

onion

chopped

3

tbsp

fresh parsley

chopped

3

cloves

garlic

crushed

1/2

tsp

cumin

1/2

tsp

ground black pepper

1/4

tsp

salt

2

tsp

apple cider vinegar

2

tsp

lime juice
Instructions
Preheat the oven to 375 degrees. Spray a baking sheet with oil. If you have not already roasted the sweet potato, do this by scrubbing the potato, poking several holes in it with a fork, and roasting it on a piece of aluminum foil in the oven for 45-60 minutes at 400 degrees F.

Once you have the sweet potato flesh, combine it with the black beans, onion, bread crumbs, parsley, and garlic. Use your hands or a large spoon to mix until well combined.

Add the cumin, salt, pepper, apple cider vinegar, and lime. Mix until well combined.

Use your hands to form the batter into 8 patties. Place each burger on the baking sheet and cook for 25 minutes, flipping halfway through.

Enjoy! Serve on a bun or lettuce leaf with toppings.
Pin these Sweet Potato Black Bean Patties now to make later!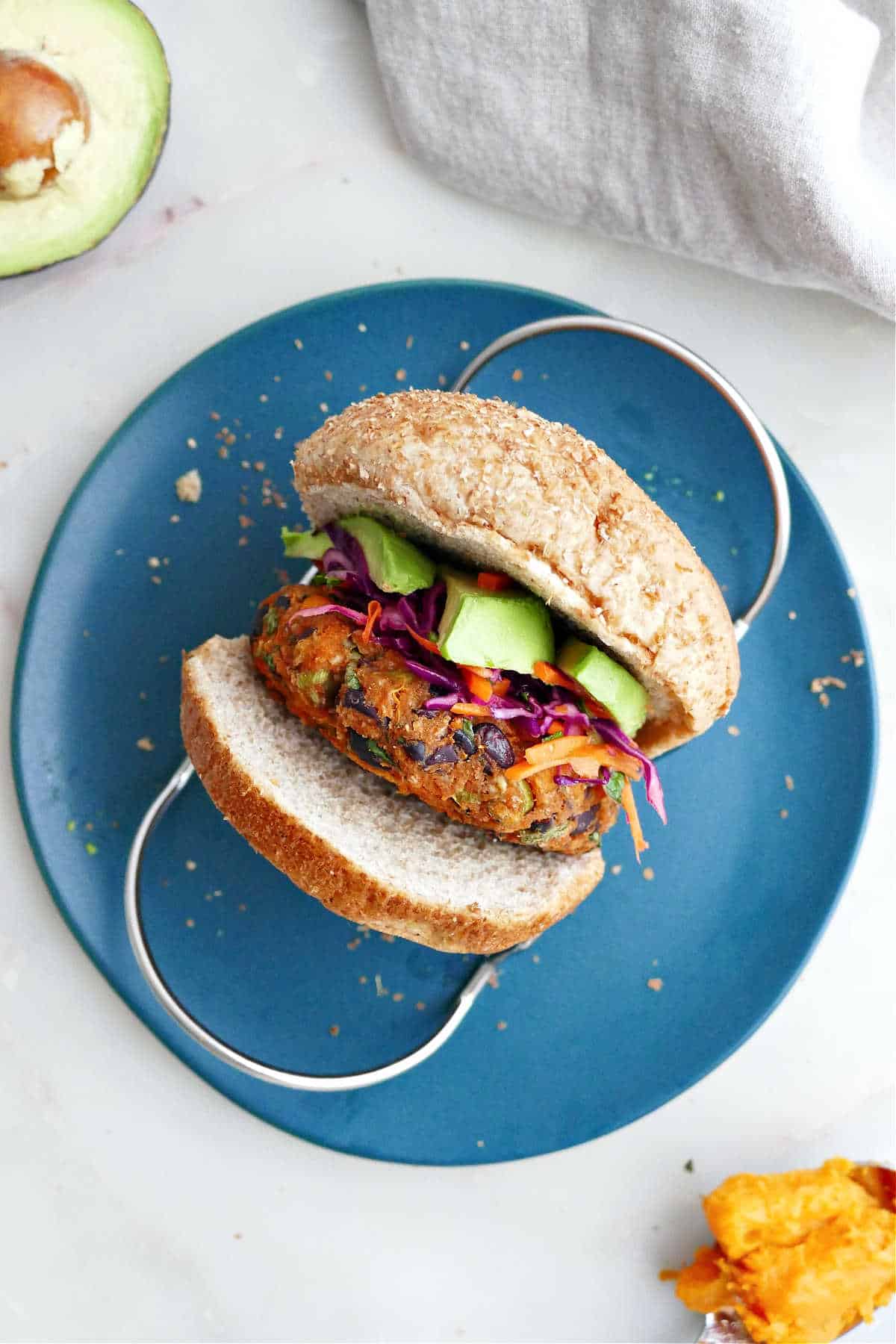 Have a wonderful evening,
Lizzie