Here are my best tips for how to make a smoothie with healthy components! You'll learn how to build your own smoothies that are filling, nutritious, and tasty, followed by the best smoothie recipes.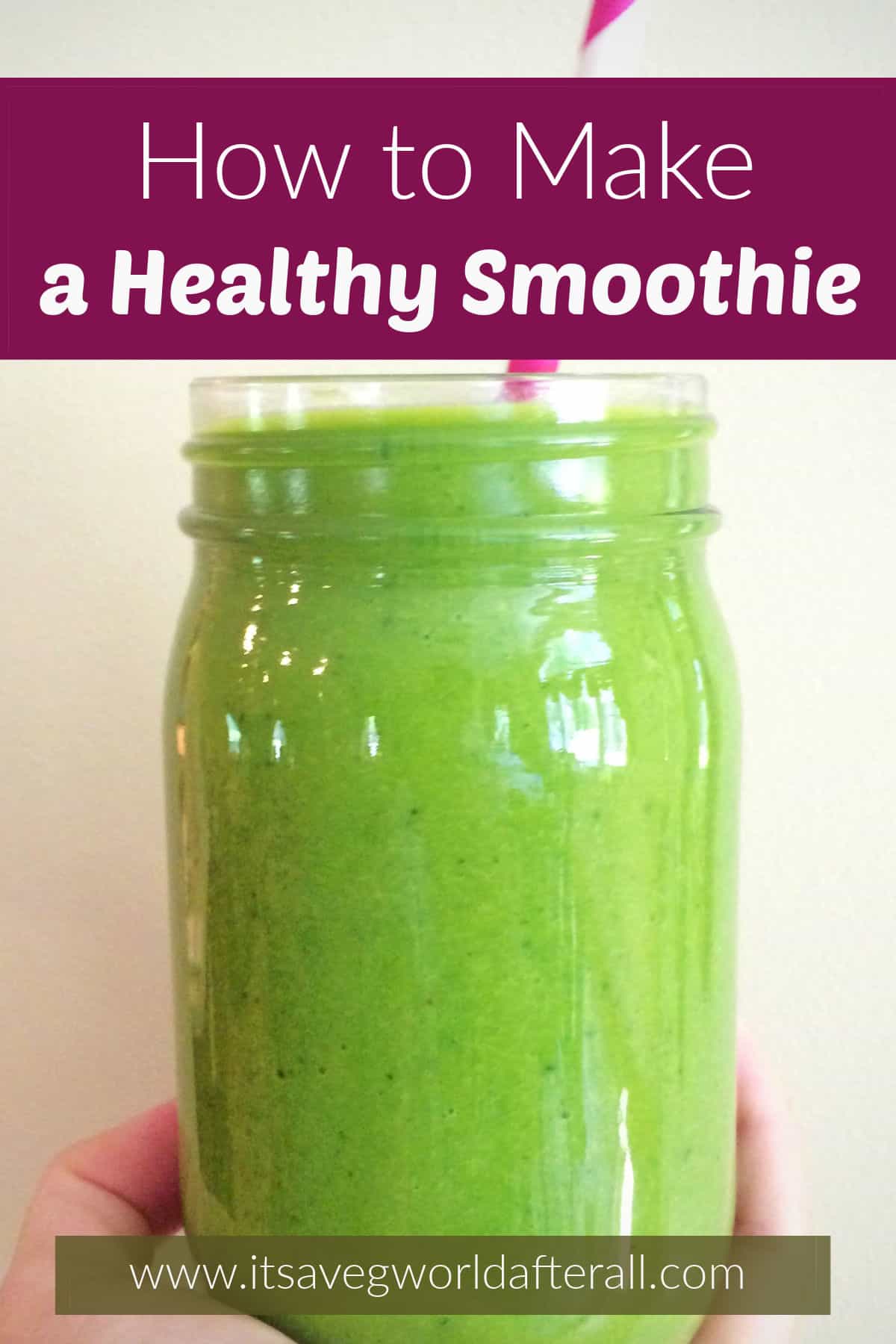 This post may contain affiliate links. For more information, see my affiliate disclosure.
As a veggie enthusiast, I love smoothies! They're such a great option for consuming more vegetables and plant foods, especially for those who don't like eating veggies.
But I'll often hear from my readers that they have a difficult time making a smoothie that tastes good and/or doesn't leave them hungry shortly after they drink it. As a dietitian, that's where I can help!
To solve your smoothie woes, I put together this post on the anatomy of a healthy smoothie. Plus, I included tips for preventing indigestion, my favorite equipment, and smoothie recipes.
How to Build a Healthy Smoothie
The main components of a healthy smoothie are:
Vegetables
Fruits
Fat and/or protein
Flavor boosters
Liquid
If you stick to this basic formula, you'll be on the right path to creating a nutritious smoothie. Using vegetables and fruits in a smoothie is a no-brainer, but incorporating a fat or protein source is not as intuitive. However, these nutrients are key to making the smoothie filling!
1) Pick a vegetable.
Leafy greens, especially spinach, are great vegetables to blend in smoothies. But they're not the only option. You can also use cauliflower, carrots, celery, peas, beets, sweet potatoes, winter squash, and zucchini. Check out my post on the best vegetables for smoothies for the full list.
Both fresh and frozen veggies can be used in smoothies. Add one to two cups of vegetables.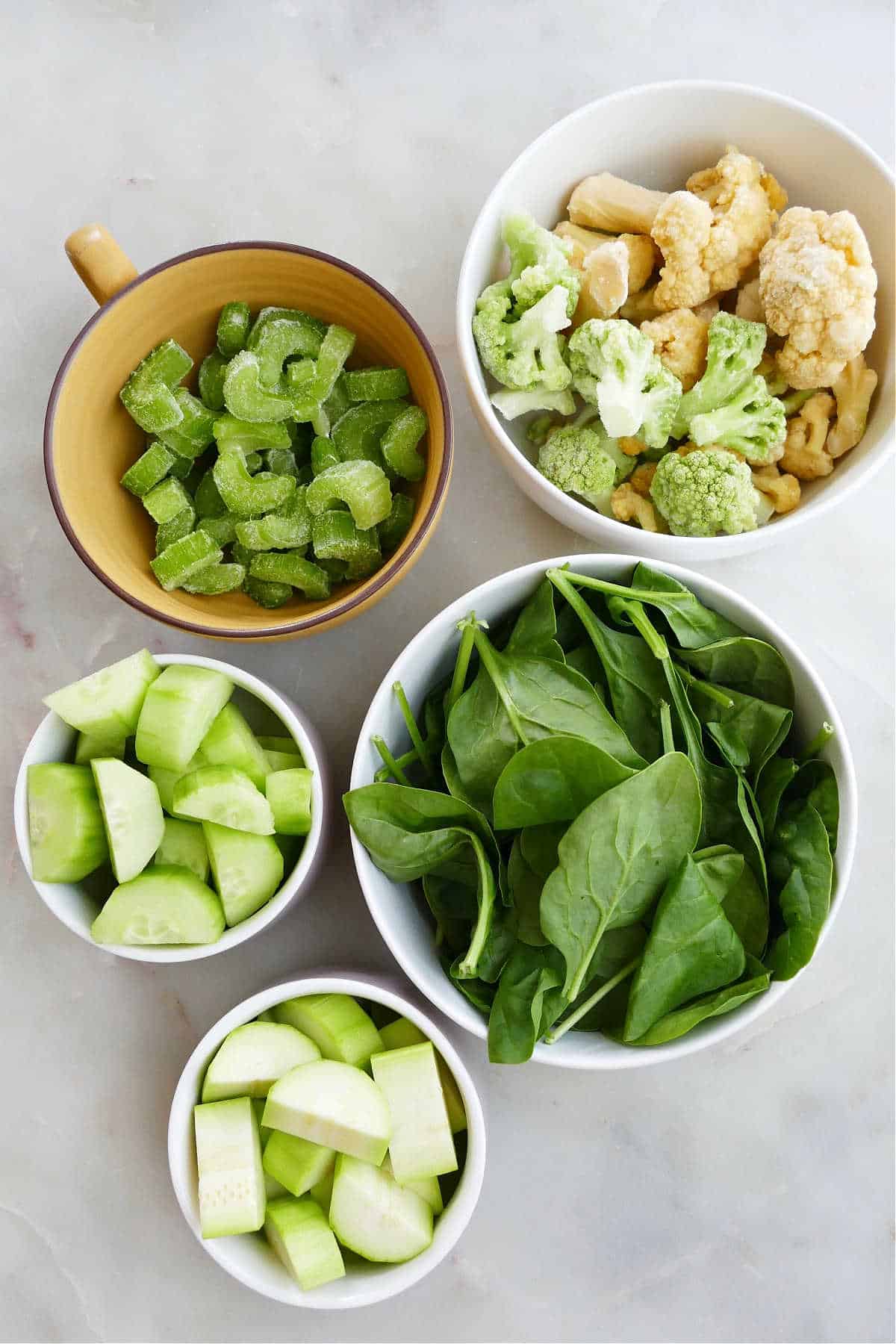 2) Pick a fruit.
Fruits help sweeten smoothies while providing fiber, vitamins, minerals, and beneficial plant compounds. Fruits that you can use in smoothies include bananas, berries, mangos, pineapples, and apples, among many others. Add one to two cups of fresh or frozen fruit.
Some people shy away from fruits because of their high carbohydrate and natural sugar content, which can increase blood sugar. This might be a concern if you drink smoothies that are just made with fruit, especially for individuals who need to watch their carbohydrate intake, such as those with diabetes.
However, adding fruits to smoothies in combination with foods that don't raise blood sugar, like non-starchy vegetables and fats or proteins, will help minimize blood sugar spikes. So, don't fear fruit if you're following the tips in this post for how to make a smoothie!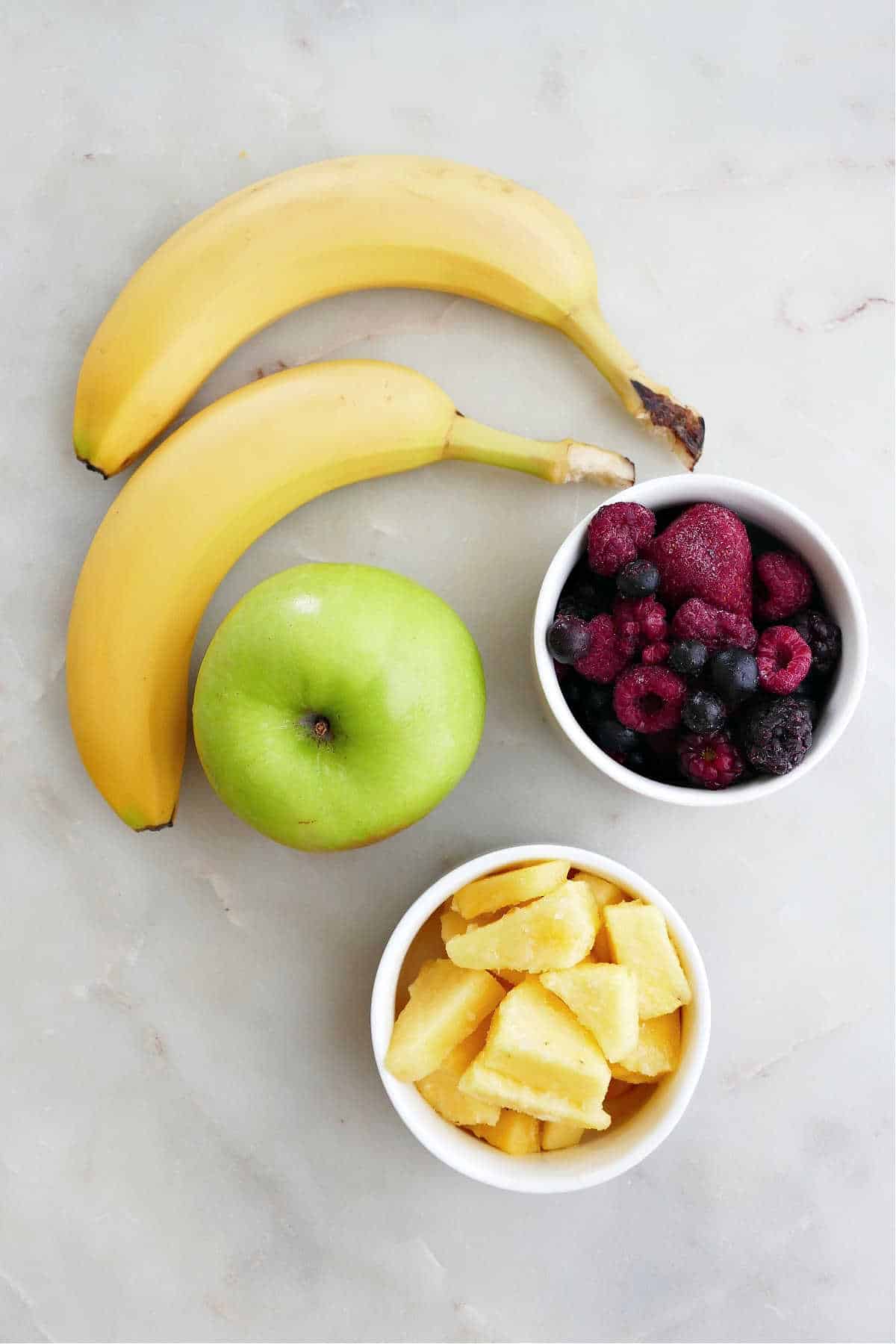 3) Pick a source of fat and/or protein.
Including fat and protein in your smoothie will make it more filling, so you won't feel hungry shortly after drinking it. These nutrients also help mitigate quick increases in blood sugar that are followed by energy crashes. Finally, fat can help you absorb more of the fat-soluble nutrients in the veggies and fruits you add to your smoothies.
Sources of healthy fat for smoothies include avocado, chia seeds, hemp hearts, milled flaxseed, unsweetened coconut flakes, nut butters, and walnuts. Many of these options, like the nuts and seeds, also provide protein. Greek yogurt and protein powders can be added to smoothies for an additional protein boost. Add one to two tablespoons of nut butters, seeds, and coconut flakes, half of an avocado, and ½ to one cup of yogurt.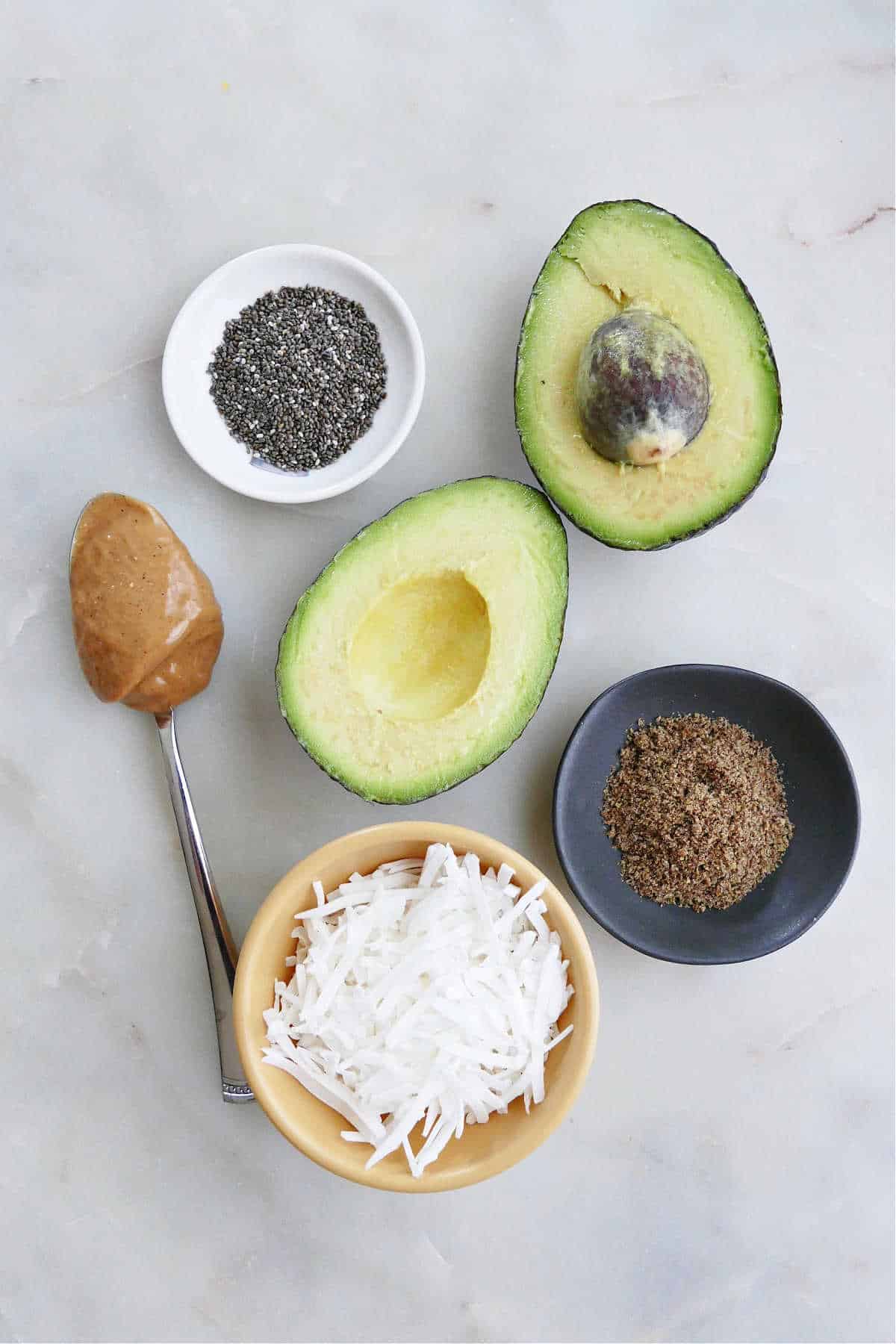 4) Add a flavor booster.
Now it's time to boost the flavor of your smoothie! Some of my favorite options for increasing flavor include fresh herbs (like mint and basil), citrus juices, dates, unsweetened cocoa powder, ginger, cinnamon, and vanilla extract. Add up to a tablespoon of each flavor booster.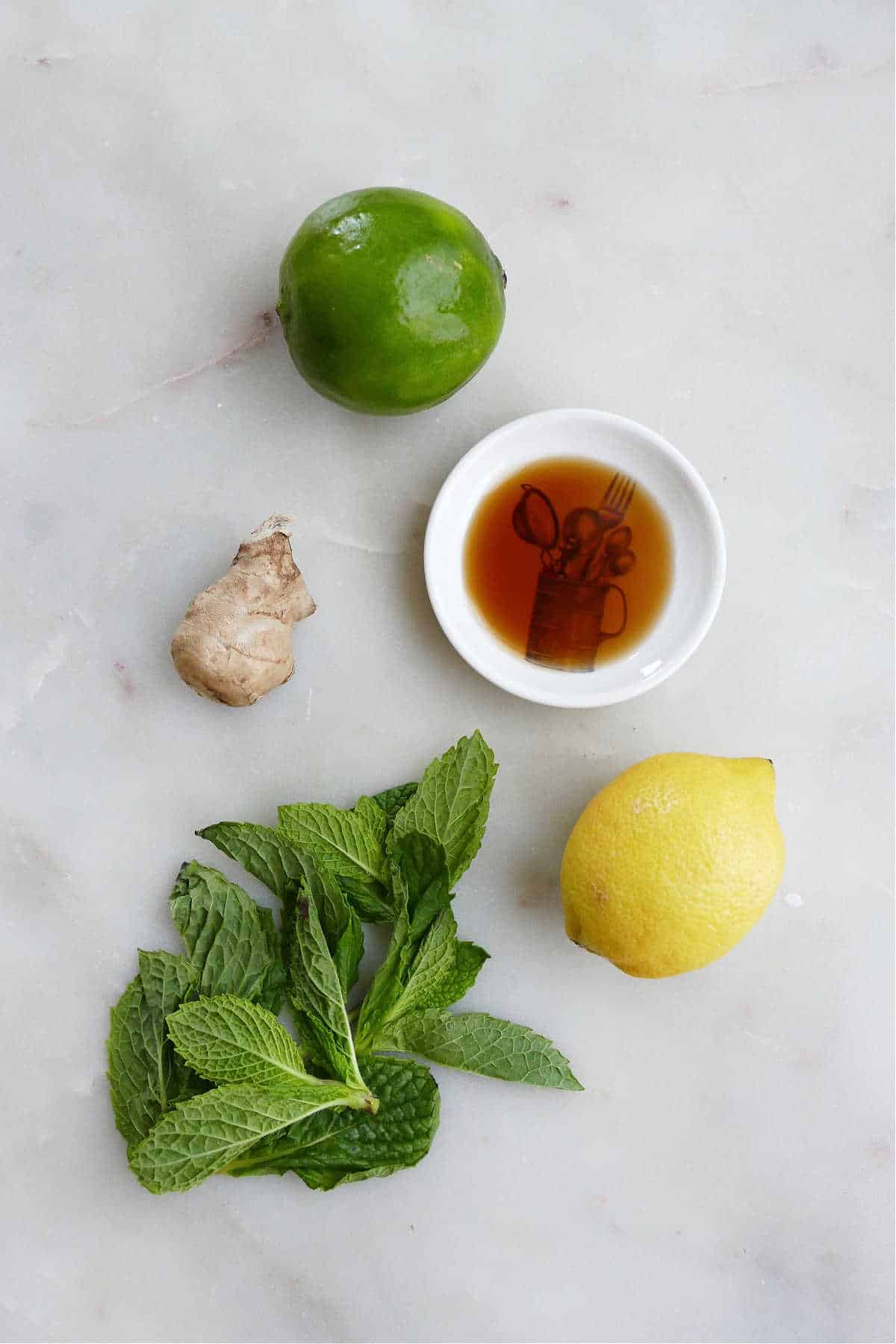 5) Pick your liquid.
Once you have your ingredients in the blender, pick a liquid. Cow's milk and plant-based milks like oat, soy, and almond milk are good choices. Coconut milk, especially the full-fat kind from a can, adds flavor and creaminess. Or you can use water, which I prefer in smoothies that use hydrating veggies and fruits. Use ½ to one cup of liquid, and add more to promote blending as needed.
Tips for Drinking Smoothies
Now that you know how to make a smoothie, let's talk about drinking it! Smoothies taste best when they are consumed right after blending. However, you can usually keep smoothies in the fridge for a day or two and enjoy them at a later time.
Some people may experience indigestion, gas, or bloating after drinking smoothies, often as a result of drinking them too quickly and/or using a straw. To prevent these feelings, drink your smoothies slowly. Using steamed or cooked veggies, instead of raw ones, can also help prevent indigestion.
Recommended Equipment
You can use any blender to make a smoothie. My favorite tool for making smoothies is the NutriBullet. If I'm making a bigger batch, however, I prefer the Vitamix.
If you are having trouble getting smooth, well-blended ingredients, you may need to add more liquid or use softer vegetables. For example, cooked beets blend more easily than raw ones in blenders that are not high-powered.
Smoothie Recipes
I have tons of healthy smoothie recipes on the blog. Here are some of my favorites: