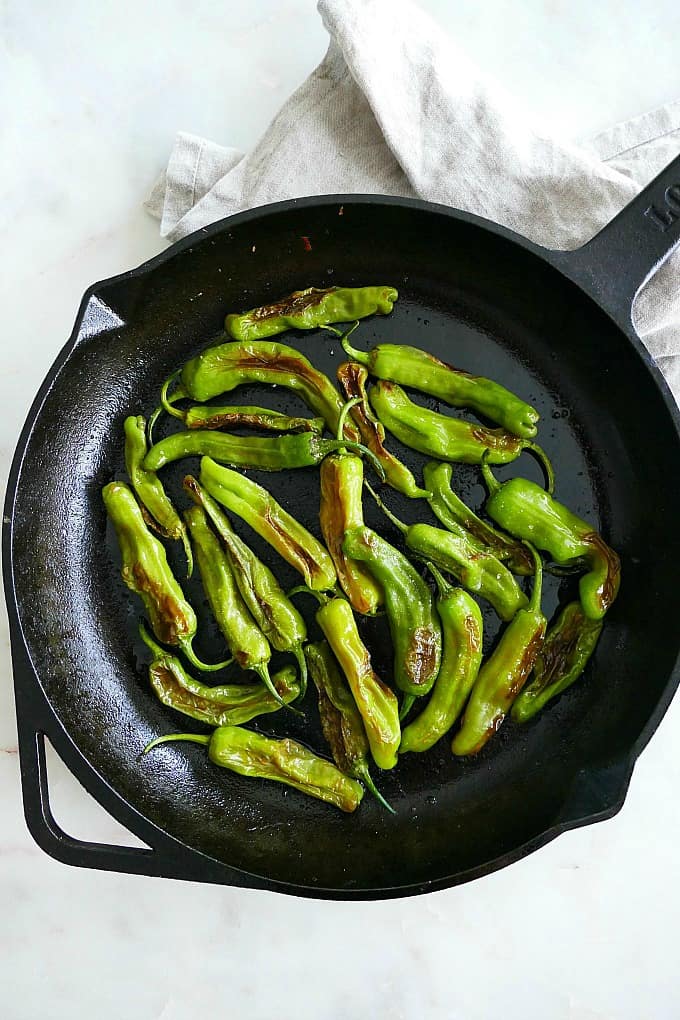 I wasn't going to post this recipe for 10 Minute Cast Iron Blistered Shishito Peppers. But after I saw how many people loved the recipe on my Instagram post, I figured I'd add it to the blog!
You know those questions, "what food would you bring to a desert island if you could only bring one?" or "what would be your last meal?" Well, friends, my answer might be this recipe!
These blistered peppers are the real deal. Depending on where you live, you can probably get these peppers at the local farmers market right now! They grow like crazy this time of year, and taste amazing right after they are picked.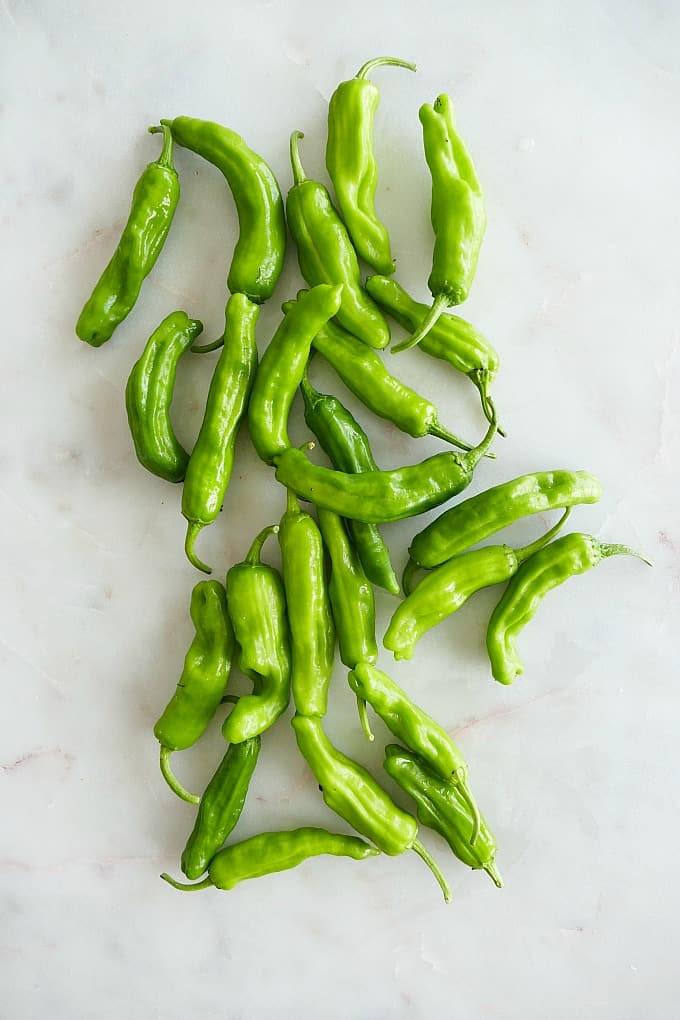 If you are not familiar with these shishito peppers, they are a type of sweet pepper used in East Asian cooking. They are naturally shiny with wrinkled skin. They can be eaten raw or cooked, and I tend to eat the whole darn thing at once (except for the tops).
Shishito peppers are so tasty and delicately sweet that they don't need much else when it comes to preparing them! In fact, this recipe for 10 Minute Cast Iron Blistered Shishito Peppers only has 3 ingredients.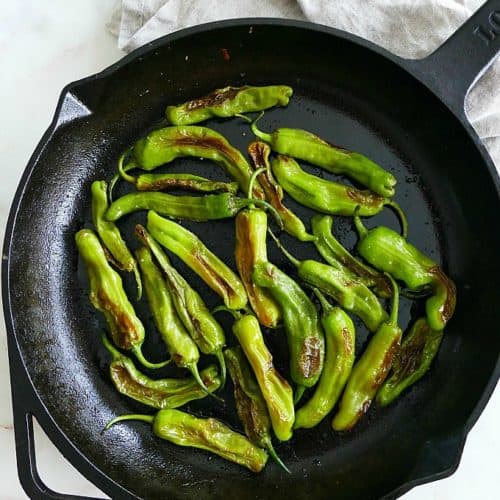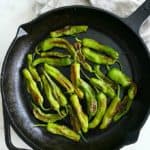 10 Minute Cast Iron Blistered Shishito Peppers
A simple recipe that's loaded with delicious flavor. Only three ingredients!
Ingredients
1

pint

shishito peppers

1

tbsp

olive oil

Sea salt

to taste
Instructions
Wash and dry shishito peppers. Heat the olive oil in a cast iron skillet over medium high heat. Add shishito peppers and cook until blistered, about 10 minutes, flipping them halfway. Add sea salt to taste, and enjoy!
So, there you have it. If you find shishito peppers at your next trip to the farmers market, you NEED to give them a try! Who knows, this might become your desert island meal too!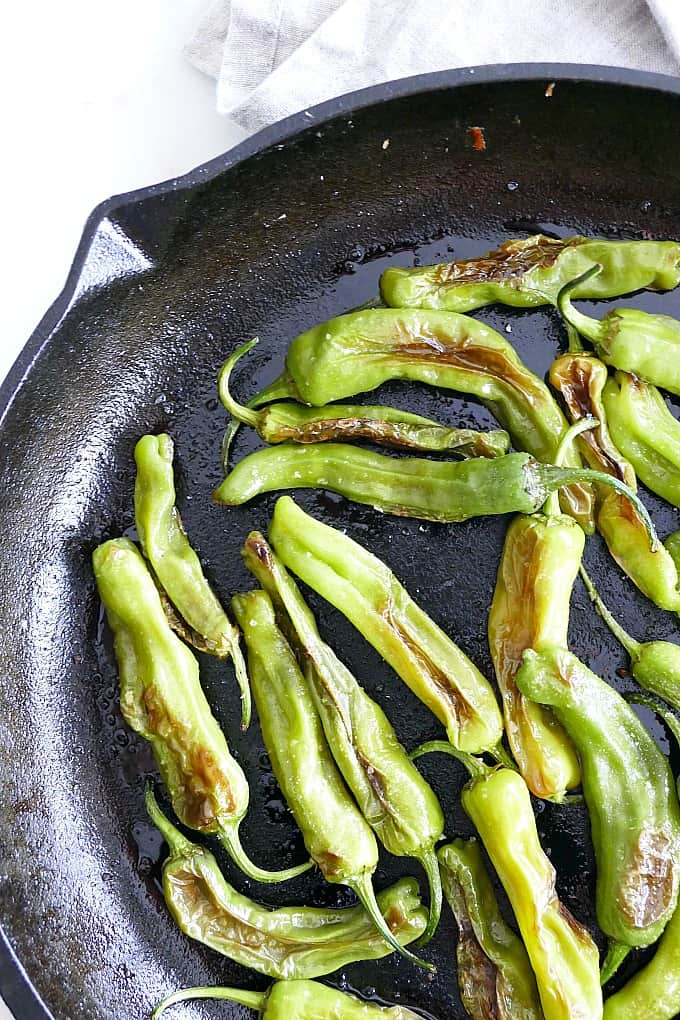 Happy pepper eating!
Lizzie