Please the vegetable lovers in your life with a veggie-centric gift! From kitchen gadgets to non-kitchen essentials, this Holiday Gift Guide for the Vegetable Lover has something for every budget and style.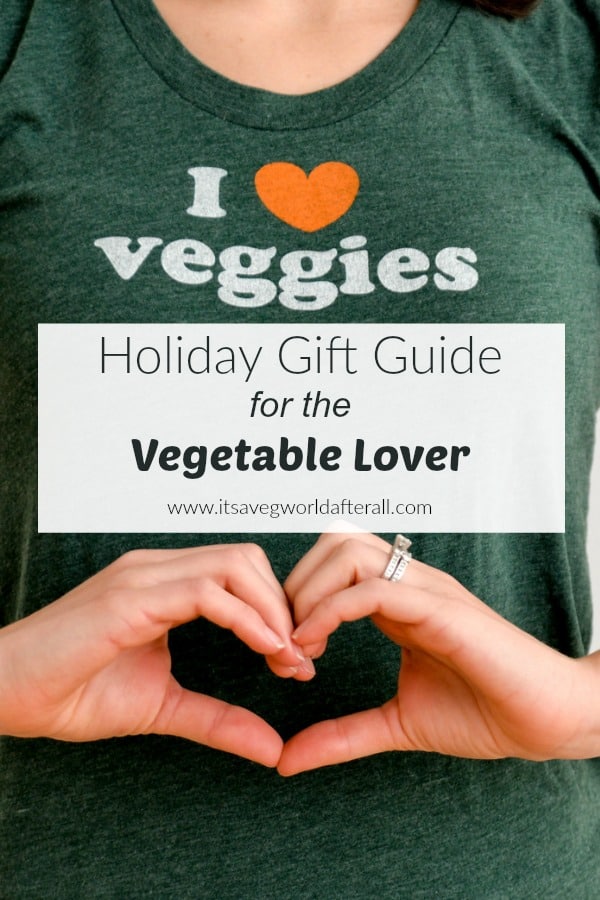 This post contains affiliate links. For more information, see my affiliate disclosure.
Happy December, veggie enthusiasts!
I'm so excited to put up my updated gift guide for the 2019 holiday season. Whether you use it to purchase a gift for yourself or to get gift ideas for fellow vegetable lovers, I hope that you find it helpful!
This Holiday Gift Guide for the Vegetable Lover is broken down into two categories: Kitchen Necessities and Non-Kitchen Essentials. Under each of these categories, I identify which gifts cost less than $20, less than $50, and over $50 and above.
All of these gifts have one thing in common: they help people cook, eat, celebrate, or learn more about veggies.
In the past few holiday seasons, I have picked gifts for my family and friends that support a hobby or passion and facilitate an experience. To me, nurturing or inspiring someone's interest in cooking is truly the best gift of all…for both the body and the mind.
So without further adieu, let's get to the guide. I have personally used most of these products, and the Veg World wouldn't exist without a lot of them. Enjoy!
Kitchen Necessities
Under $20:
These would all be great stocking stuffers!
Under $50

Over $50 and above
Non-Kitchen Essentials
Under $20
Under $50
Want a recommendation for something you don't see on here? Leave a comment and I'll add it to the list! And remember, telling your fellow veggie lovers about the Veg World counts as a gift too ;-)!
Happy gift-giving!
Lizzie