Please the vegetable lovers in your life with a veggie-centric gift! From kitchen gadgets to non-kitchen essentials, this Holiday Gift Guide for the Vegetable Lover has something for every budget and style.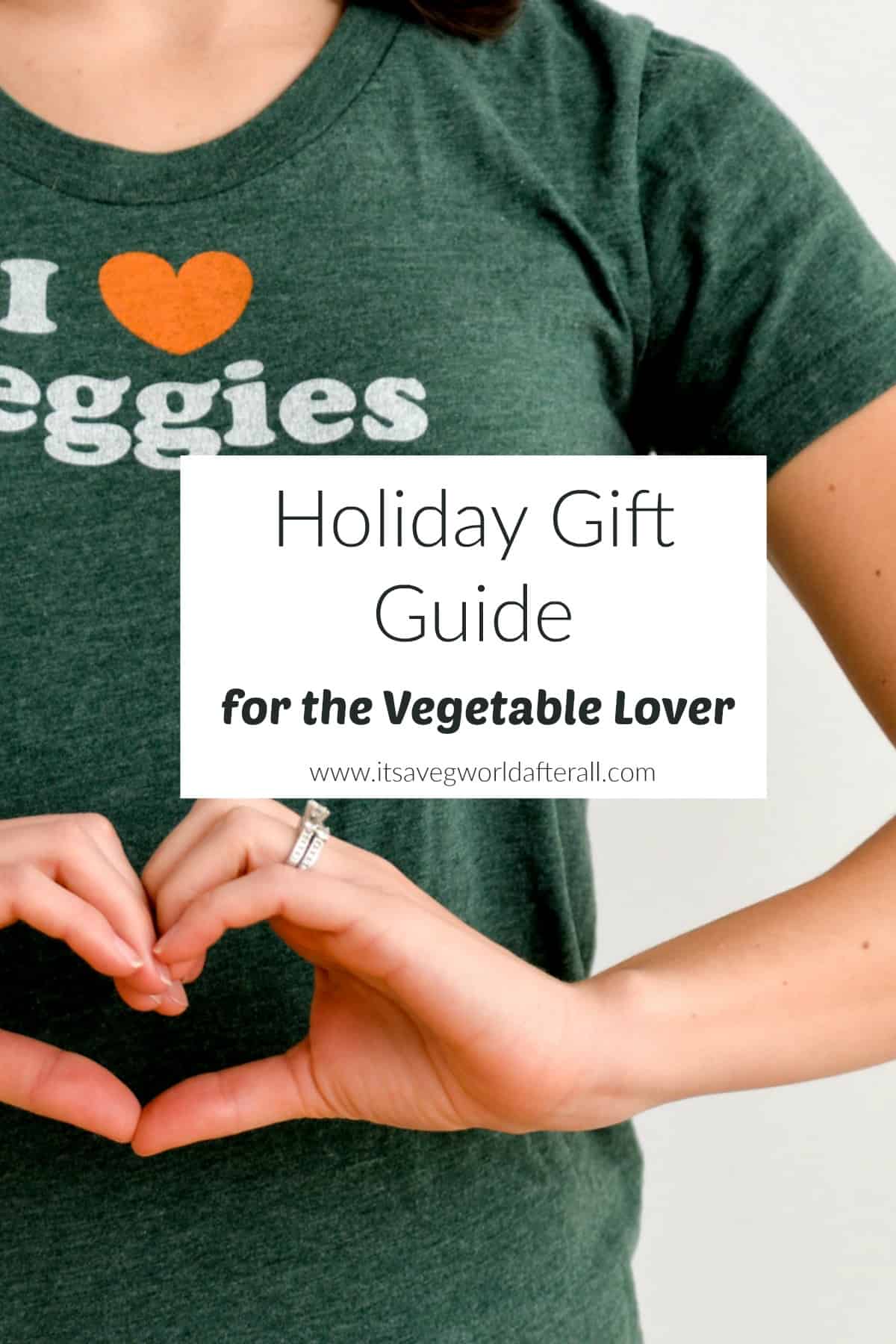 This post contains affiliate links. For more information, see my affiliate disclosure.
Happy holidays, veggie enthusiasts!
I'm so excited to share my updated gift guide for the 2021 holiday season. Whether you use it to purchase a gift for yourself or to get gift ideas for fellow vegetable lovers, I hope that you find it helpful!
This Holiday Gift Guide for the Vegetable Lover is broken down into two categories: Kitchen Essentials and Non-Kitchen Essentials. For the kitchen essentials, I identify which gifts cost less than $20, less than $50, and over $50.
All of these gifts have one thing in common: they help people cook, eat, celebrate, or learn more about veggies.
I select the gifts in this guide with the goal of supporting a hobby or passion and facilitating an experience. To me, nurturing or inspiring someone's interest in cooking is truly the best gift of all…for both the body and the mind.
So without further adieu, let's get to the guide. I have personally used most of these products, and the Veg World wouldn't exist without a lot of them. Enjoy!
Kitchen Essentials
I found myself coming back to these essentials time and time again throughout 2021. The past two years brought many challenges, but cooking at home has been a stress reliever and creative outlet.
I purchased a new set of bamboo cutting boards, was gifted some new tools that I absolutely love, and stumbled into the best handheld citrus juicer I've ever used. I included all of these, plus some old reliables, in the guide.
Under $20
Under $50
Over $50
Non-Kitchen Essentials
Here are a handful of things I use before, during, or after cooking.
Want a recommendation for something you don't see on here? Check out My Must-Have Kitchen Essentials List. And remember, telling your fellow veggie lovers about the Veg World counts as a gift too.
Happy gift-giving! – Lizzie