Learn about which vegetables are rich in plant based calcium, how much of this nutrient you need per day, and info about calcium absorption from plants.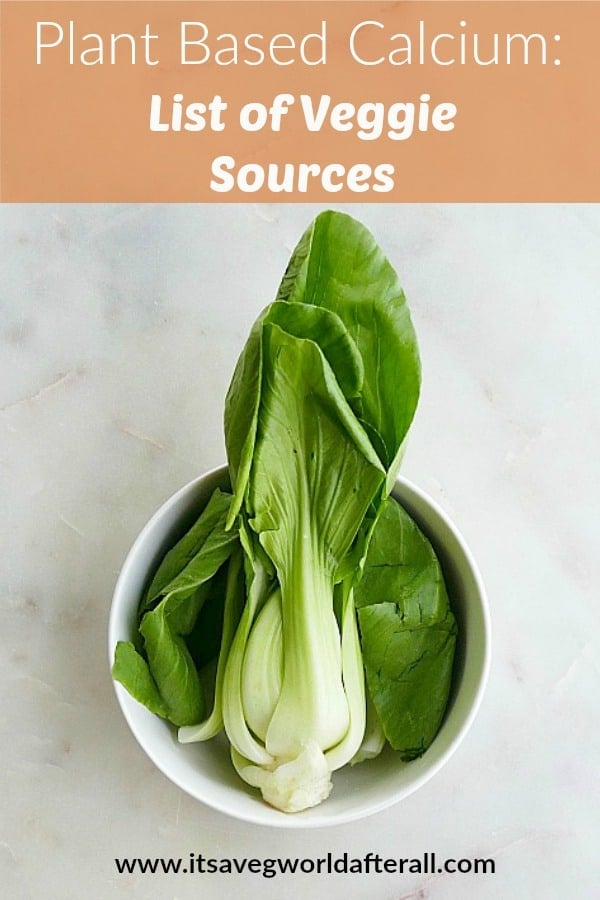 Since calcium is widely associated with dairy products, many people who follow a plant based diet may wonder what vegetables to eat to meet their calcium needs. There are also questions surrounding the absorption of plant based calcium.
This article provides a detailed overview of the functions of calcium, how much you need per day, what veggies have this mineral, and how to maximize absorption of calcium from plants.
What does calcium do in the body?
Calcium is an incredibly important mineral that supports the structure and function of bones and teeth. It is also vital for the following processes in the body (1):
Muscle contraction and relaxation
Blood vessel contraction and dilation
Nerve transmission
Signaling within cells
Approximately 1% of calcium in the body assists in the above functions, while 99% is stored in the bones and teeth.
How Much Calcium You Need Per Day
The Recommended Dietary Allowances (RDAs) for calcium are (1):
0-6 months: 200 mg (Adequate Intake [AI])
7-12 months: 260 mg (AI)
1-3 years: 700 mg
4-8 years: 1000 mg
9-18 years: 1300 mg
19-50 years: 1000 mg
50-70 years: 1000 mg for males, 1200 mg for females
71+ years: 1200 mg
For reference, one cup (8 ounces) of milk has about 300 mg of calcium. This is part of the reason why three cups of milk, or the equivalent amount of other dairy foods, is often recommended to meet daily calcium needs (2).
List of 15 Vegetables that are High in Calcium
However, dairy products are not the only food source of calcium.
Several vegetables also provide a substantial amount of calcium, including (3):
Acorn squash, 1 cup baked: 90 mg
Bok choy, 1 cup raw: 76 mg
Broccoli, 1 cup raw: 41 mg
Brussels sprouts, 1 cup raw: 37 mg
Butternut squash, 1 cup baked: 84 mg
Chard, 1 cup raw: 18 mg
Collard greens, 1 cup raw: 84 mg
Green beans, 1 cup raw: 37 mg
Kale, 1 cup raw: 53 mg
Mustard greens, 1 cup raw: 64 mg
Okra, 1 cup raw: 82 mg
Rhubarb, 1 cup raw: 105 mg
Snow peas, 1 cup raw: 40 mg
Spinach, 1 cup raw: 30 mg
Sweet potato, 1 cup mashed: 76 mg
While some of these vegetables may seem lower in calcium than others, keep in mind that they also may be typically consumed in portions larger than 1 cup.
For example, a salad can easily contain 4 cups of kale and therefore have a total of 200 mg calcium.
Vegan calcium sources besides vegetables include soy foods, white beans, black beans, chickpeas, lentils, figs, sesame seeds, chia seeds, almonds, and teff. If you are eating a variety of these foods and the above vegetables, you can certainly meet your daily calcium needs via plant foods.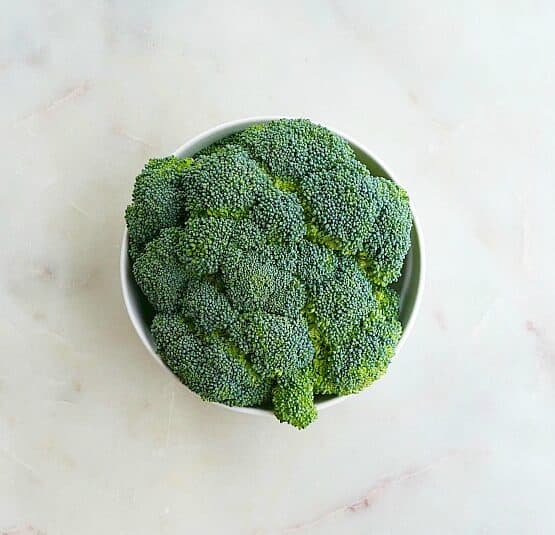 Plant Based Calcium Absorption
Certain nutrients help to facilitate the absorption of calcium in the body, including vitamin D and magnesium.
Plant based foods with vitamin D are scarce, but you can get this nutrient from fortified foods (like plant-based milks), supplements (always talk to your RD or doctor first!), and of course…sunshine.
Plant foods with magnesium include avocados, almonds, spinach, pumpkin seeds, black beans, brown rice, and dark chocolate (yum).
What foods interfere with calcium absorption?
Certain compounds found in foods, specifically phytic acid (phytates) and oxalic acid (oxalates) can bind to calcium and therefore decrease its absorption (1).
Foods with phytic acid include certain whole grains, nuts, seeds, and beans, while foods with oxalic acid include spinach, rhubarb, collards, and beans.
How much these compounds inhibit calcium absorption varies and is not completely understood. Plus, cooking foods with oxalates, like spinach, can drastically decrease their amount of oxalic acid (4).
Nevertheless, it's best to consume a variety of plant based foods to meet your calcium needs and not rely solely on foods that contain phytates and oxalates.
Of course, you shouldn't completely avoid these foods either, since they are rich in other beneficial nutrients besides calcium. But they shouldn't be your only sources of calcium, since their phytates or oxalates will most likely block calcium absorption to a certain extent.
Finally, excessive sodium or caffeine intake can increase calcium excretion, and alcohol can inhibit calcium absorption.
Do you need a calcium supplement?
If you eat a balanced plant based diet that incorporates several of the calcium-rich foods listed in this article, you do not need a calcium supplement.
However, if you are deficient in calcium or have a condition that inhibits calcium absorption (Crohn's, Celiac, or IBS), you may benefit from a supplement. Those at particular risk of calcium deficiency include athletes and postmenopausal women.
Always discuss options for calcium supplements with a doctor or registered dietitian before adding one to your routine.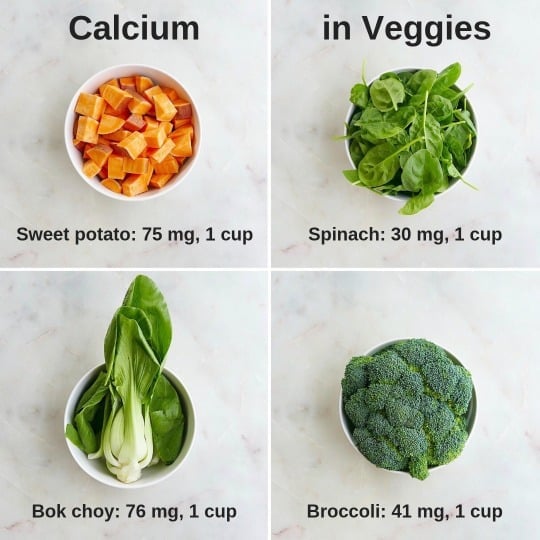 Recipes with Plant Based Calcium
For some delicious ways to increase your calcium intake from plants, check out:
Conclusion
If you eat a variety of plant-based calcium sources and mostly cook your greens, you can easily meet your needs and should not be concerned about calcium-blocking nutrients in plant foods.
However, if you suspect a calcium deficiency or fall into one of the groups at-risk of deficiency, speak with your healthcare provider about a supplement and/or ways to meet your needs.