If you receive a CSA or farm share box, this post is for you! It's chock full of CSA recipes and tips for how to use the vegetables you receive, including how I personally incorporated everything in my box into my family's meals throughout the week.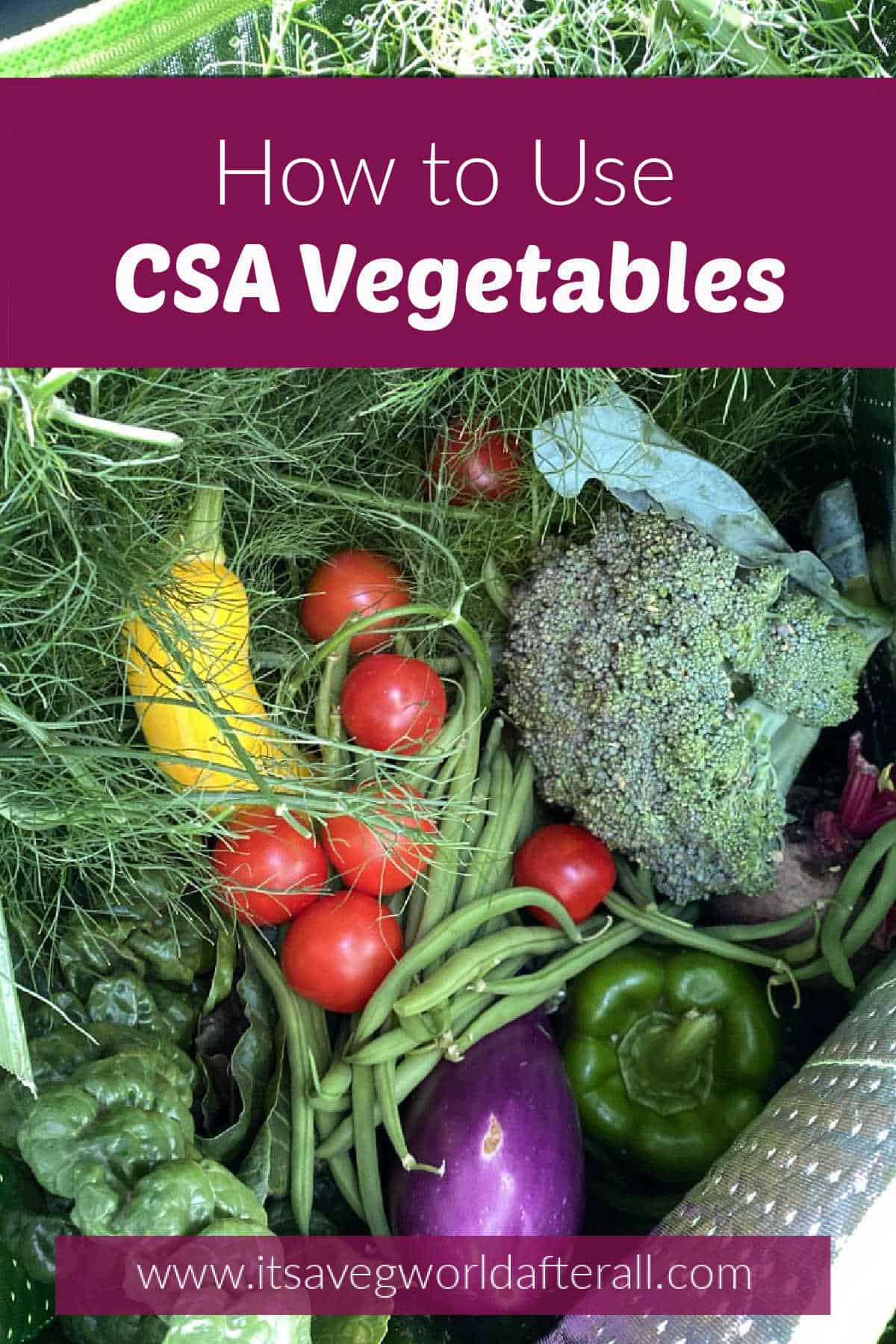 With such an emphasis on seasonal produce, the Veg World attracts a lot of readers who receive CSA boxes. In fact, Community Supported Agriculture (CSA) is the reason my blog even exists! I started posting recipes using vegetables that my mom and I received in our box many years ago…and well, the rest is history.
Purchasing a CSA box, also known as a farm share, is a way for customers to pay for a share of a local farmer's harvest in advance and then receive boxes of produce during the harvest season. Each CSA has its own schedule and terms, but many offer weekly boxes with varying types of vegetables based on what's in season at the time.
Even though I personally did not buy a CSA share this year, I've been lucky enough to have "dibs" on my aunt's half-share when she is out of town. It's such a fun experience to go pick up a box of surprise vegetables from time to time. So much so that I wanted to put together a post showcasing how I used the produce in my most recent box. I hope it provides some ideas for all of you with lots of CSA veggies at the moment! It will also be helpful if you have a backyard garden or shop at the farmers market.
Jump to:
Example CSA Box
The contents of your CSA share will depend on your geographic location, but summer boxes for many locations in the US will probably include zucchini, cucumbers, tomatoes, and other iconic summer veggies. My mid-summer CSA box from a farmer in Minnesota included all of the following vegetables:
Meal Planning with CSA Vegetables
When you first open up your box, it can be overwhelming! How exactly is someone supposed to use all of those vegetables? (Side note: consider a half-share instead of a full-share if you aren't cooking for a large family.) Luckily, the Veg World has just what you need. Browse my alphabetical vegetable index to discover new CSA recipes to make.
If you need some inspiration, here's how I put together a weekly meal plan with my CSA veggies. First, I browsed my recipe index and settled on recipes I enjoyed using the vegetables I received. A few of the recipes I chose used more than one of the veggies in a single dish.
Next, I "shopped" my pantry and freezer. I made a list of any ingredients I didn't have and scanned the proteins, beans, grains, and other staples I had on hand. This helped me visualize how I would bulk up the CSA recipes to build complete meals. I picked up whatever else I needed at the store and got cooking!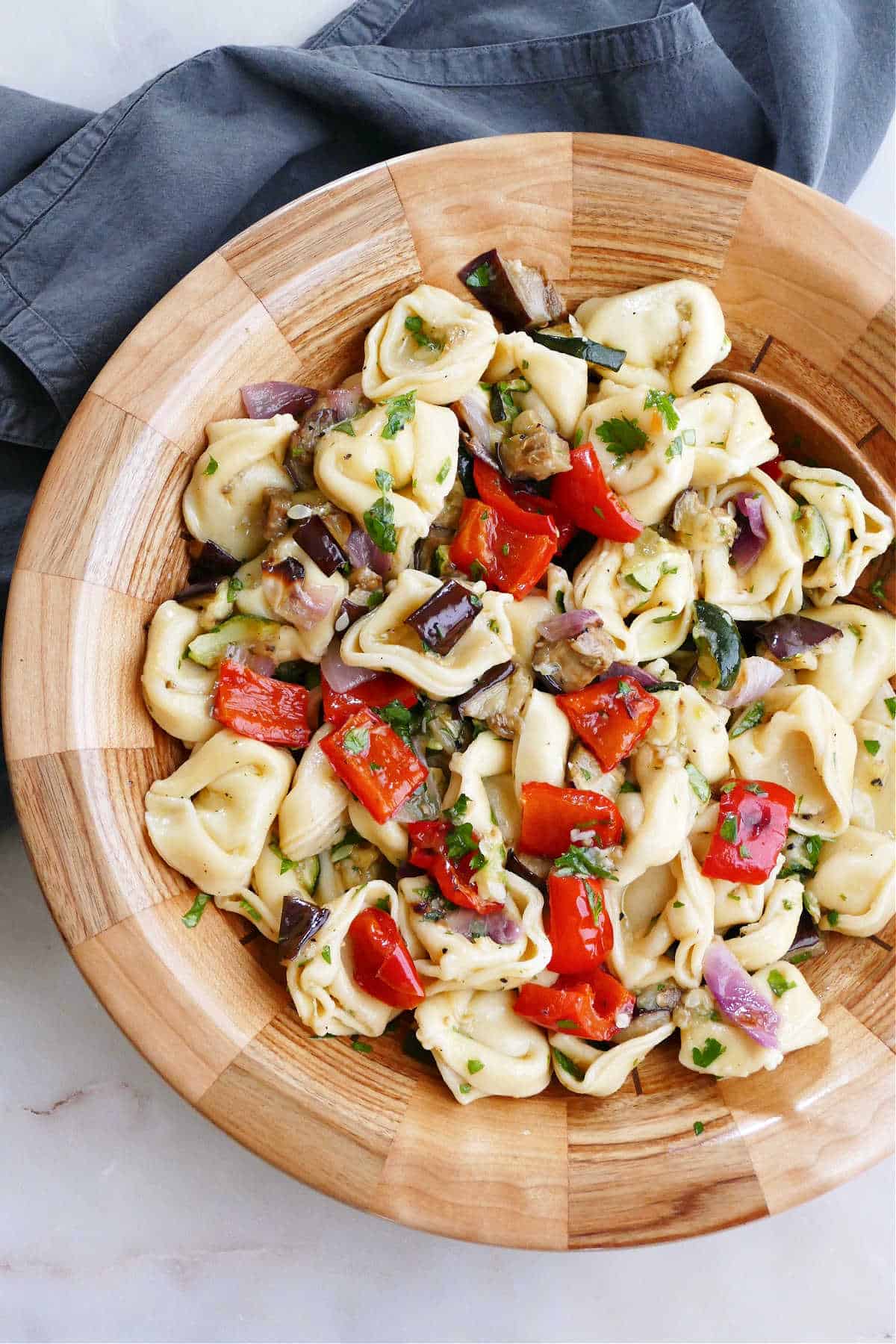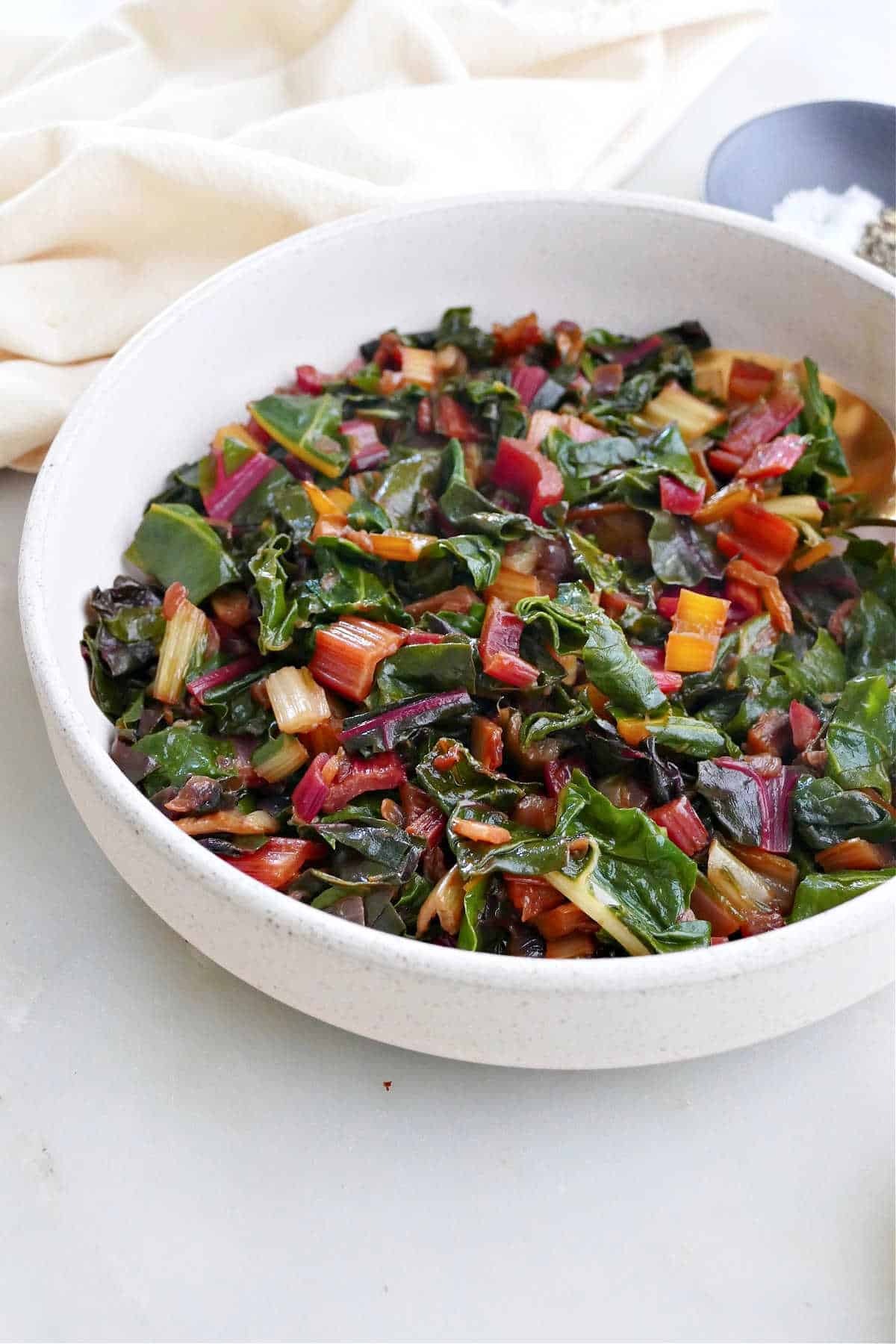 Here are the recipes I made and how I served them:
Zucchini: The CSA box had 1 large summer squash and 2 medium zucchini. I turned them into a batch of Zucchini Carrot Oat Muffins, using carrots I had in the fridge and frozen bananas that I thawed, and a loaf of Healthy Olive Oil Zucchini Bread. We loved these for breakfasts and snacks throughout the week! See the next bullet point for what else I did with zucchini.
Eggplant, bell pepper, and zucchini: I roasted these and made my Summer Tortellini Salad with Roasted Vegetables. It's a great complete meal on its own!
Tomatoes: I made my Garlic Bread Grilled Cheese with Heirloom Tomato for lunch a couple of days.
Beets and red cabbage: These became my Red Cabbage Slaw with Beets. I had all of the ingredients except the shallot and apple on hand, so I picked those up at the store after making my meal plan. I served the slaw with pork tenderloin.
Green beans: I steamed these and served them with garlic herb butter (similar to my Herb and Garlic Butter Green Beans) on the side of salmon burgers.
Broccoli: This became my Healthy Greek Yogurt Broccoli Salad, and I served it with my BBQ Lentils with Shredded Carrots that I had made that week for an update of the blog post.
Fennel: The CSA box had a gigantic fennel bulb! I turned it into a double batch of my Healthy Fennel Stew with Shrimp, using frozen shrimp I had on hand.
Swiss chard: After unintentionally letting a bunch of chard wilt in my fridge, I revitalized it by slicing a half-inch off the stems and submerging it all (leaves and stems) in a container of ice water. I left it in the ice water all day in the fridge, and it was perky and vibrant by dinnertime! I then made my Steamed Swiss Chard and served it with chicken burgers and baked sweet potatoes.
Cucumber: I just ate this with hummus as a snack. I also grated it on top of hummus toast for my daughter.
And that's it! If you have similar CSA vegetables on hand, I hope you'll check out some of the recipes I mentioned. For additional inspiration, you may enjoy my post Summer Farmers Market Haul: What to Make.