Are you hosting Thanksgiving this year? Me too! I put together my Thanksgiving menu, featuring mostly Veg World recipes, and a helpful guide on how to prepare. Download your free PDF of the menu and guide, and refer to this post for links to the recipes!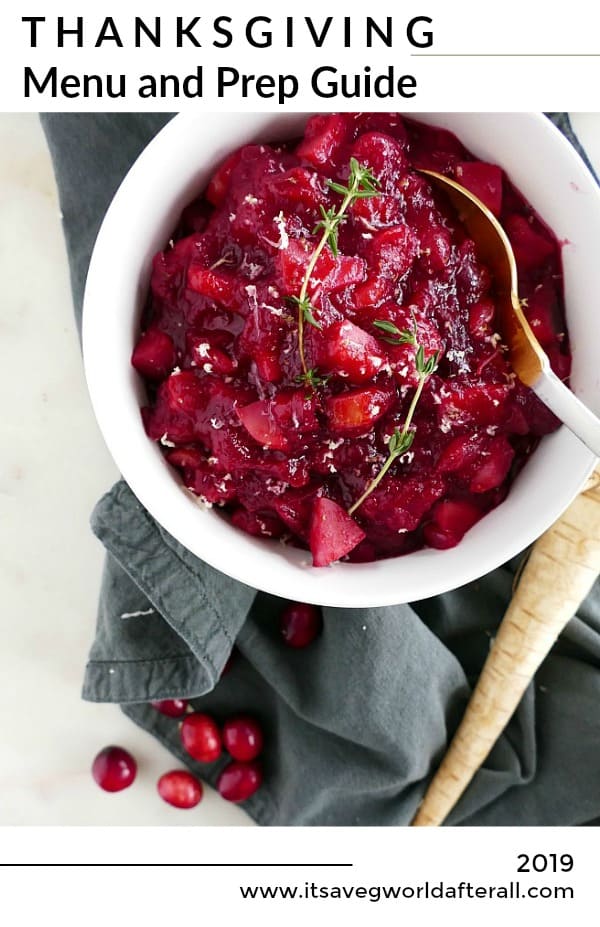 This post may contain affiliate links. For more information, see my affiliate disclosure.
Thanksgiving is less than 2 weeks away, and it's my goal to help you have a stress-free holiday!
If you're hosting dinner for your family and friends, and need a little help with your menu inspiration, I've got a whole assortment of Veg World recipes just waiting for you. My menu includes lots of make-ahead recipes and tips too!
But the best part about this post is the Thanksgiving prep guide that I put together. Not only did it help me visualize how my own Thanksgiving week will go, but I hope it will also help you organize your time, so that you can spend less time in the kitchen and more time with your guests!
**Click this link to get a printable PDF of my menu and prep guide.**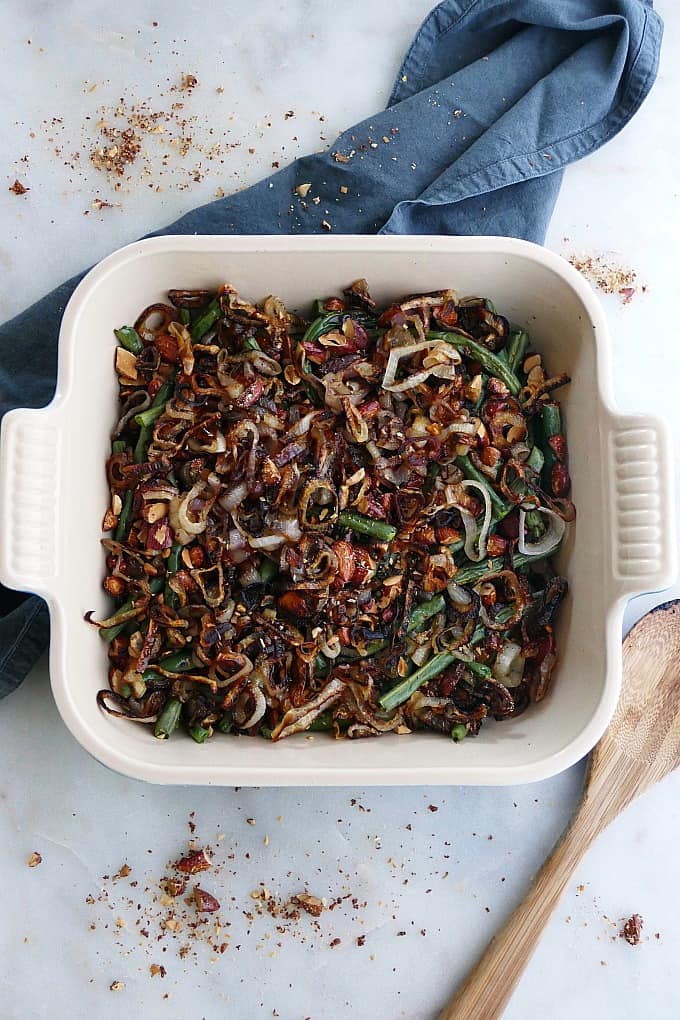 Veg World Thanksgiving Menu
Here's what I have planned for dinner this year! I included breakfast, just in case you have guests staying with you like I do. It's so important to have a good breakfast on Thanksgiving day…you'll need the energy if you're hosting!
I highly recommend clicking on each recipe and printing out the individual recipe, or taking screenshots of them on your phone of iPad so you can easily refer to them on Thanksgiving.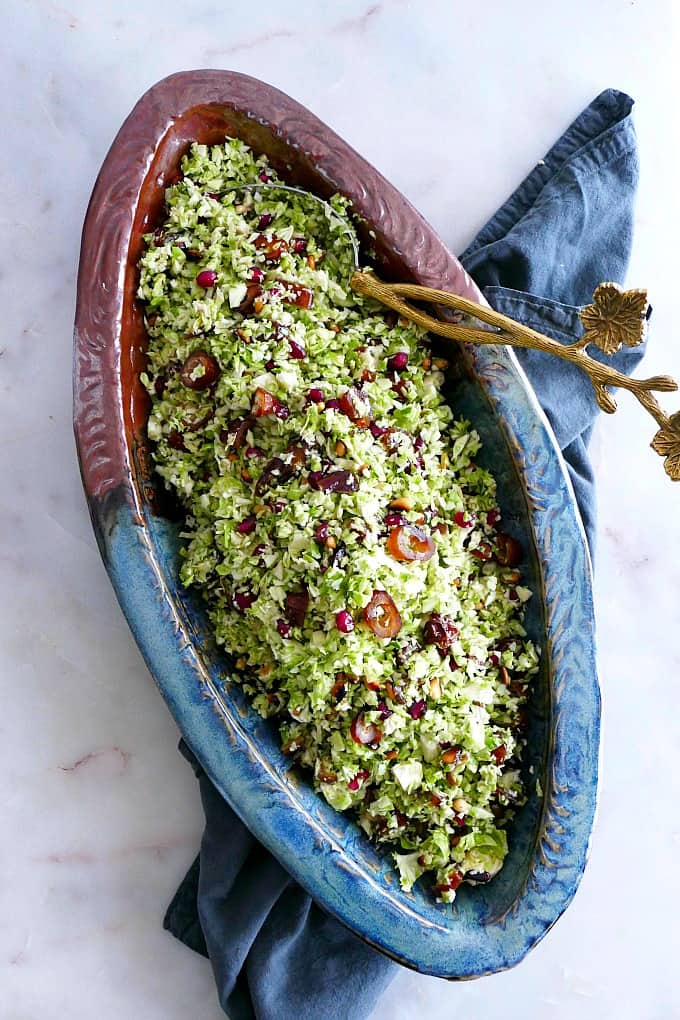 Timeline and Tips for Thanksgiving Prep
2 weeks before (aka NOW!)

Finalize your menu and order the turkey (allow for ~1 pound of turkey per person)
Do an inventory check of baking and serving dishes

Saturday and Sunday (weekend before)

Organize your grocery list, pick up turkey, get rest of groceries

Monday

Purchase alcohol and any groceries that you want to be as fresh as possible
Set the table if you can, or at least organize place settings and store close to the table
Make the Maple Roasted Almonds for the green beans

Make sure the turkey is thawing in the fridge

Tuesday
Wednesday

Last minute grocery store trip

Thanksgiving morning

Put the egg bake and oatmeal in the oven. Enjoy!
Make the Cranberry Moscow Mules
Slice the brussels sprouts and prep other salad ingredients, roast the green beans, and slice the shallots for the GB casserole (store in containers in the fridge)
Put the turkey in the oven!!!

Thanksgiving mid-day – before your guests arrive

Reheat the mashed potatoes in the slow cooker on low

60-90 minutes before dinner

Put the sweet potato casserole in the oven
Make the gravy
Remove turkey from oven and let it rest before carving
Reheat any other dishes as needed
**Click this link to get a printable PDF of my menu and the prep guide.**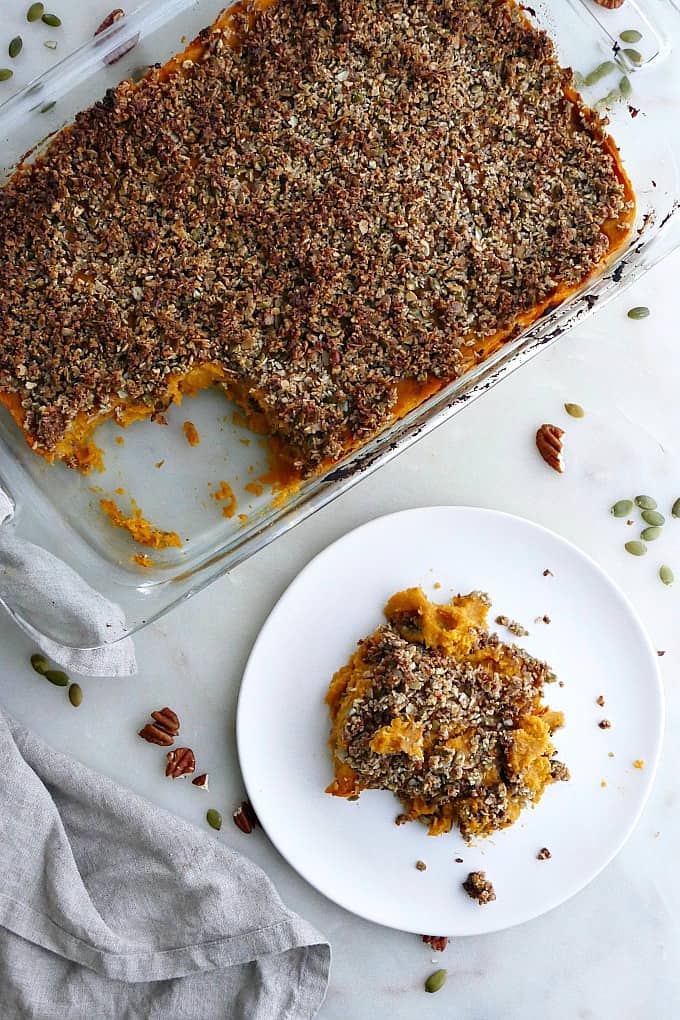 Recommended Equipment
Here are some of my kitchen tools and equipment that I cannot live without when hosting a holiday dinner!
And that's a wrap! In case you missed the link earlier, here is my free menu and guide for Thanksgiving. You may also enjoy my post with tips on creating a fine dining experience at home.
What dish are you most looking forward to this year?! I'd love to hear in the comments below.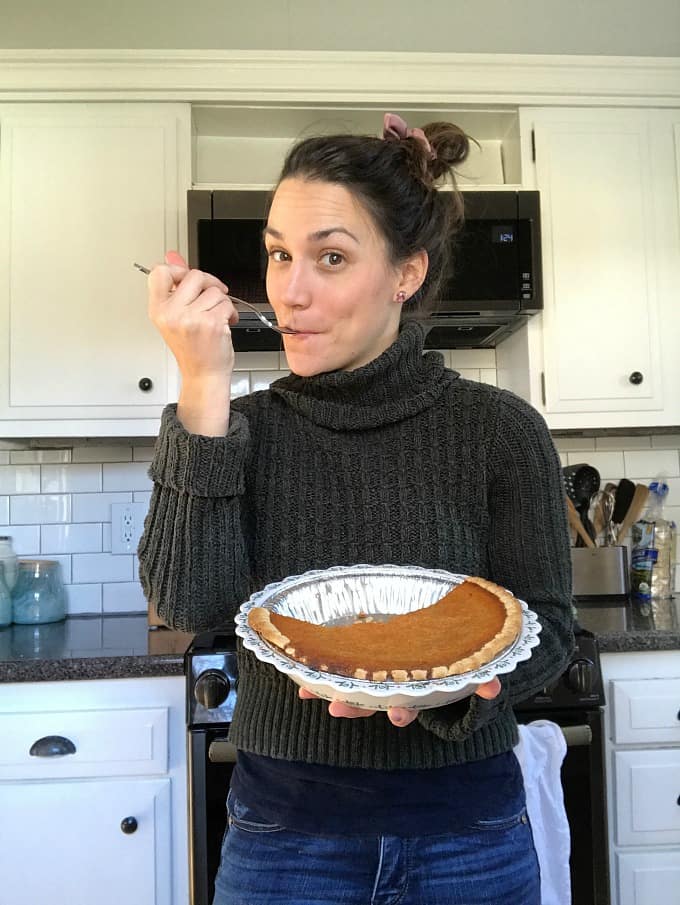 Have a wonderful holiday!
Lizzie