The start of fall brings a renewed interest in easy dinner ideas. This post includes 30 of my favorite recipes for fall evenings. They're easy to prepare and quick (especially if you make some components in advance!) but still have lots of veggies and flavor.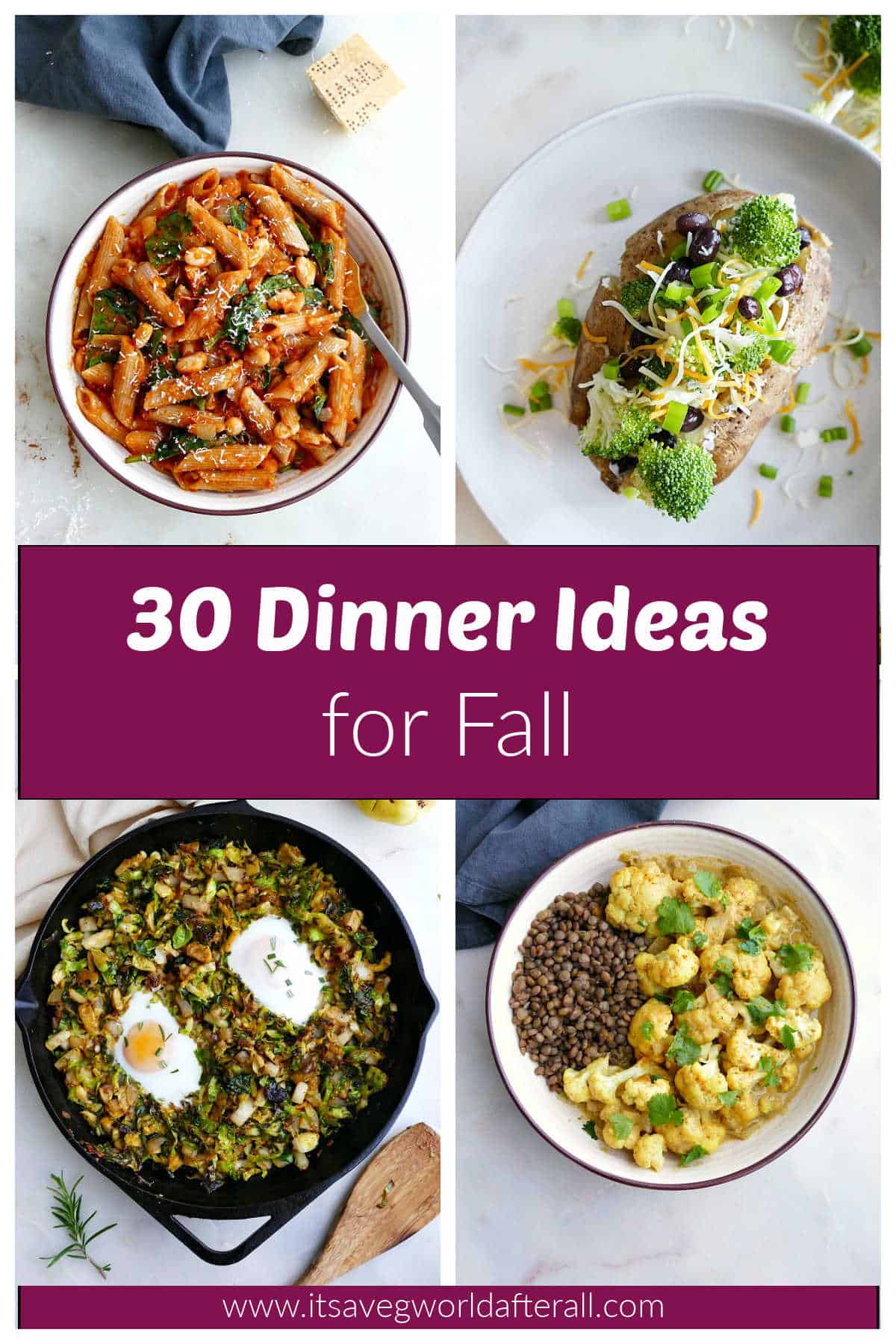 This post may contain affiliate links. For more information, see my affiliate disclosure.
School has started, temperatures are dropping, and daylight is slowly dwindling. The beginning of the school year and the upcoming start of fall usually means a schedule change for most families. Things are busy and time is tight.
It's understandable that meal planning and preparation take a backseat in the fall. People want easy recipes that don't require a lot of thinking or hands-on time. And wouldn't it be great if they were healthy, balanced meals that tasted good, too?
That's where your vegetable-loving dietitian who also values quick meals (me) can help. I put together a list of my 30 favorite fall dinner ideas. There are options for everyone, and I included tips and possible substitutions in each description.
If you need to scale the recipes up or down to serve your household, remember that you can easily "toggle" the number of servings. Click the underlined number next to "servings" on the recipe card and use the toggle to set the number you want. Here's a screenshot for reference.

Honey Mustard Brussels Sprouts and Chickpea Bowls
This dish is one of the most popular recipes on the site, and for good reason. The Brussels sprouts and chickpeas cook on a sheet pan in the oven, while you prepare the farro and dressing. Feel free to add some shredded chicken or turkey, too.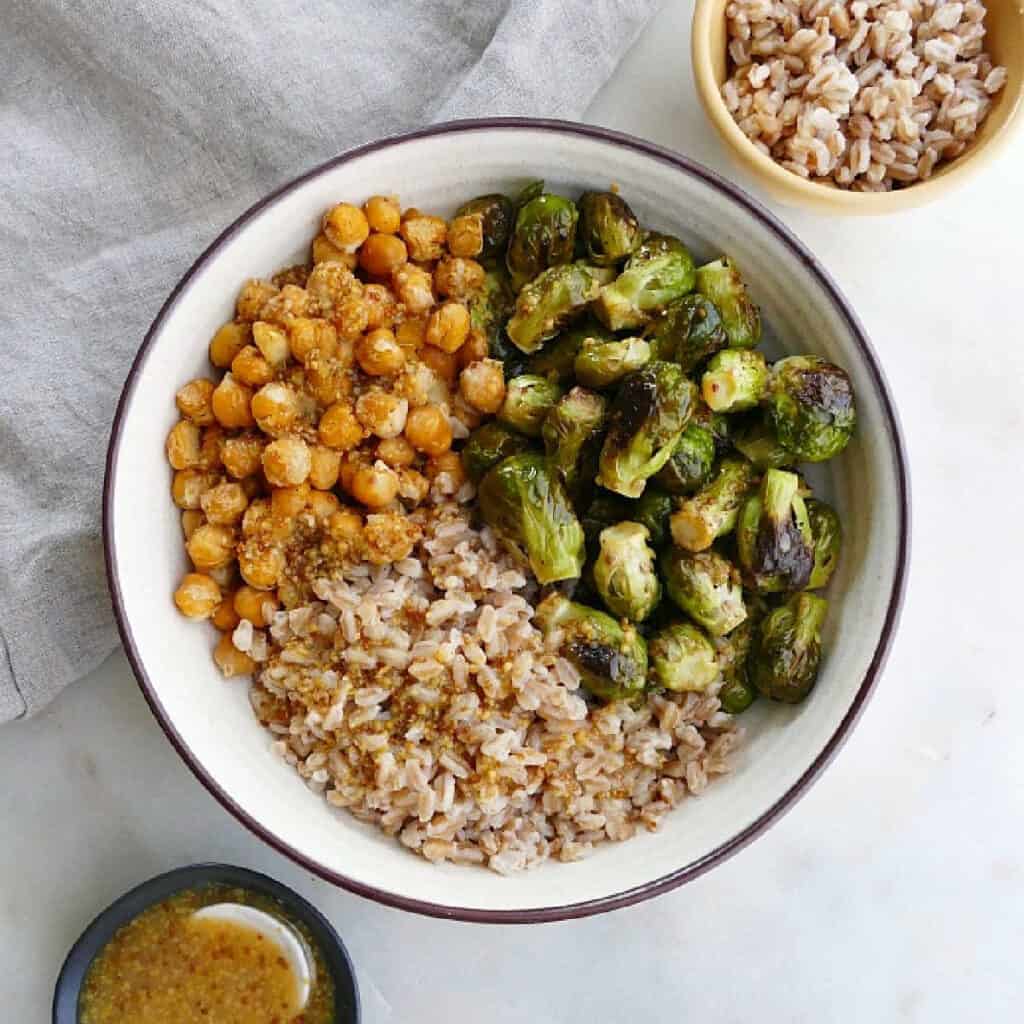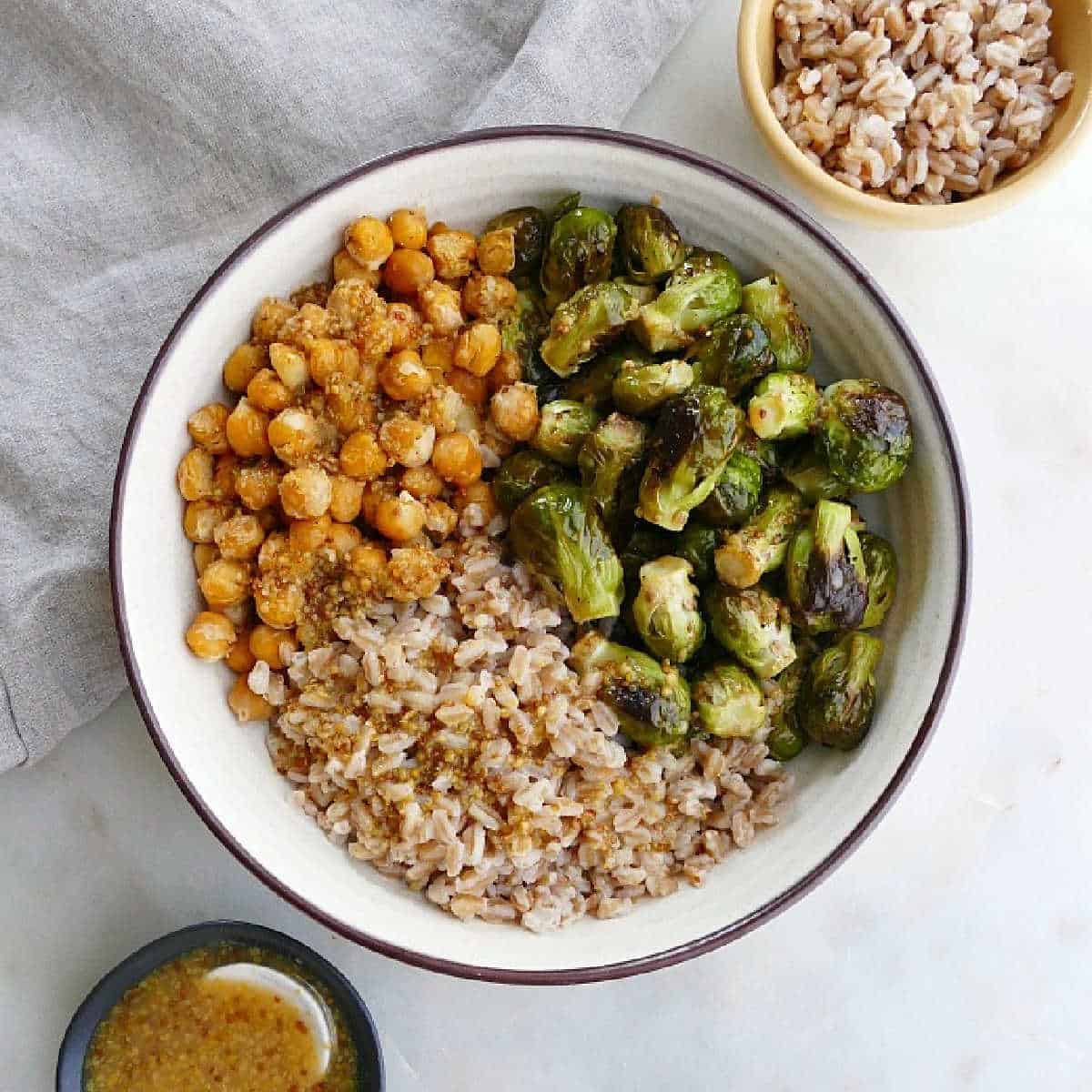 Time-saving tips: Prep the farro in advance or use the 10-minute farro from Trader Joe's. If you don't have farro, substitute a different whole grain, like microwaveable, frozen packets of brown rice or quinoa.
Healthy Baked Potato Bar
A baked potato bar is a great way to feed the whole family and cater to different preferences. Plus, it's easy to reassemble for kids or parents who are missing dinner because of practice or rehearsals.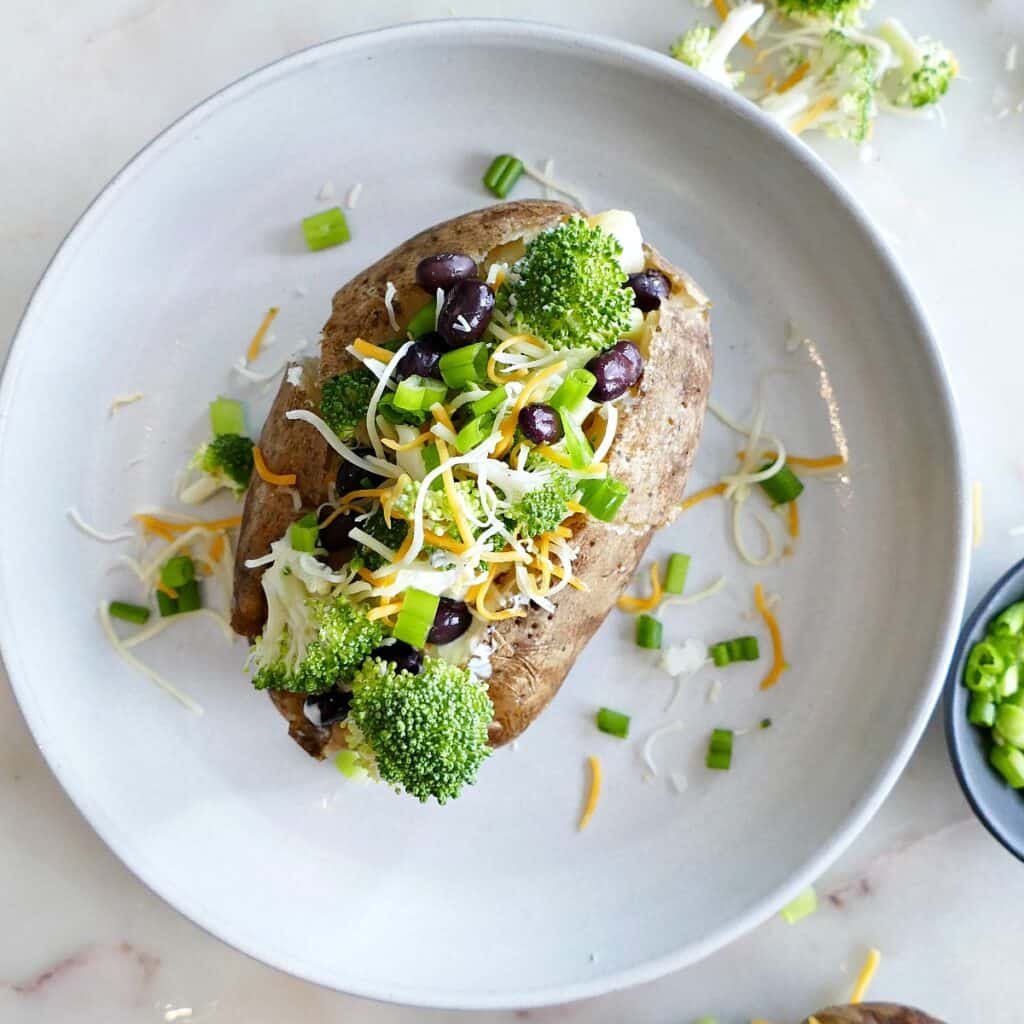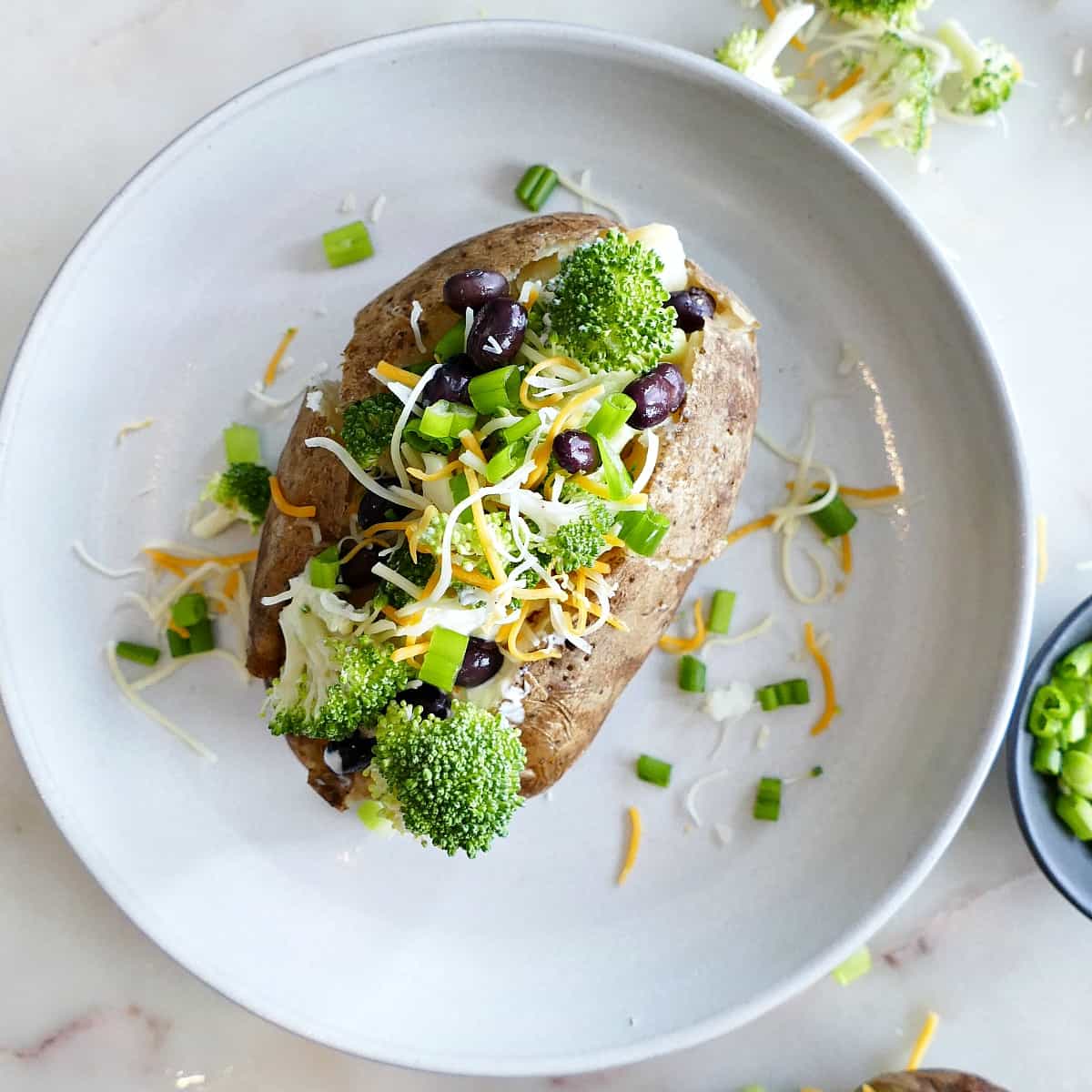 Time-saving tips: Make the baked potatoes in advance. Reheat on a baking sheet in the oven for 15 to 20 minutes at 350 degrees F before serving.
One Pot Pumpkin Tomato Pasta
Another reader favorite, this dish is bursting with fall flavors but uses mostly pantry ingredients. It also makes a lot of servings, so it's great for families.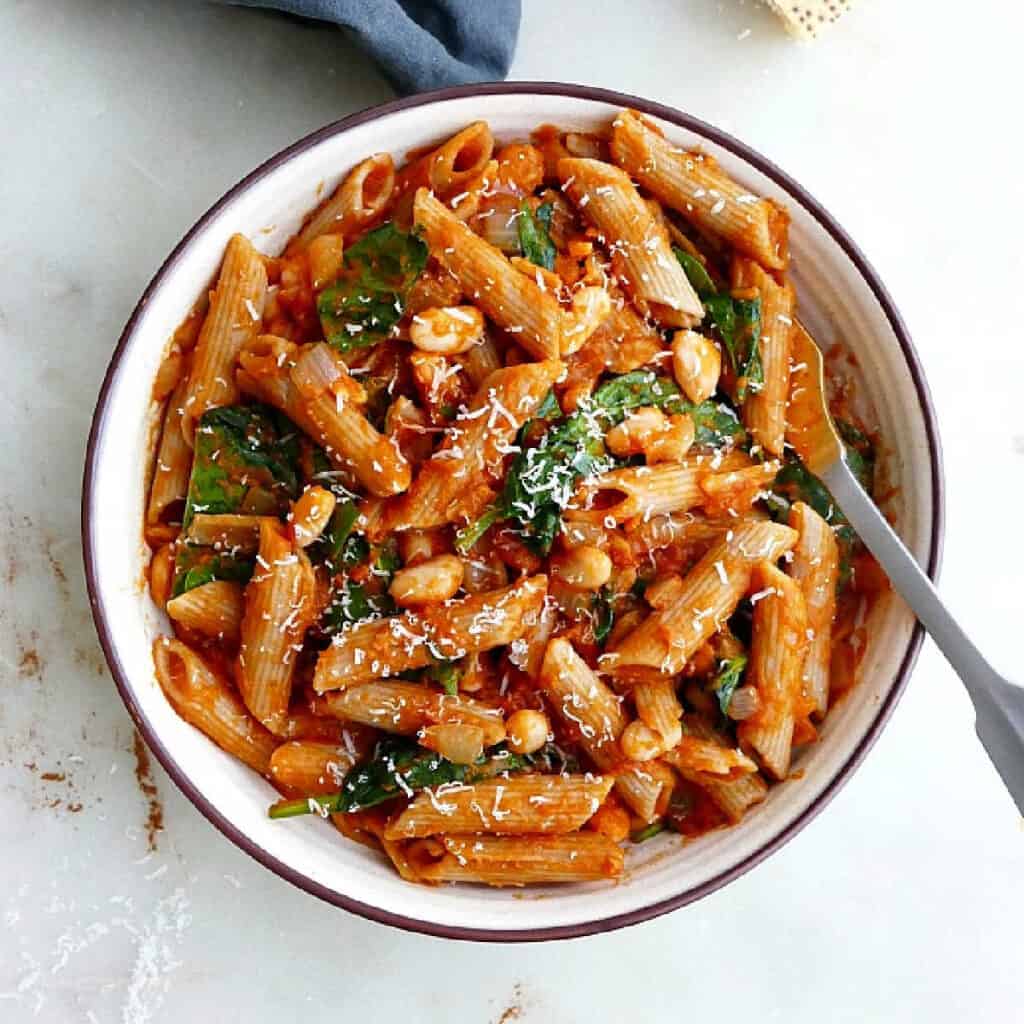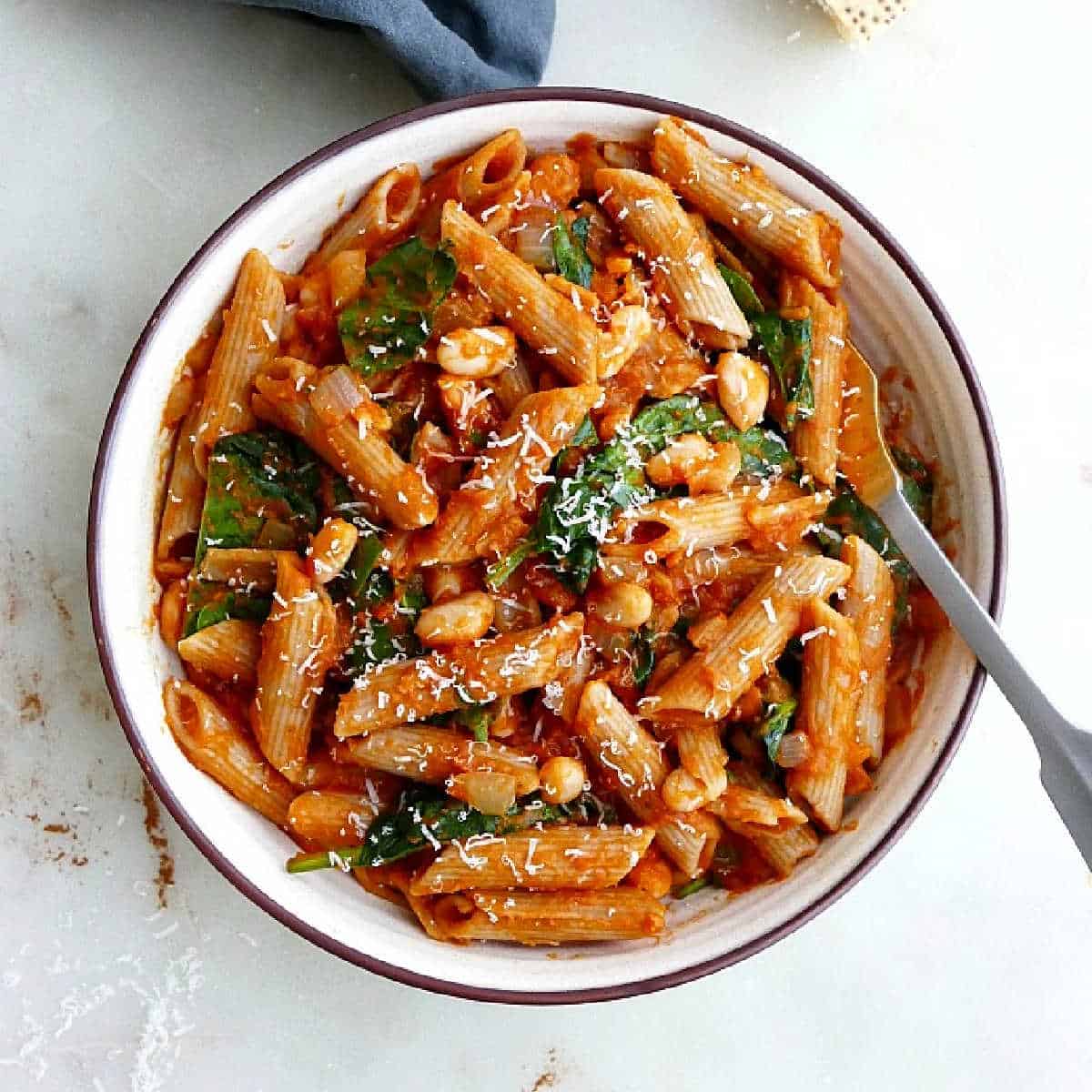 Helpful tips: If you have hungry teenagers in the house, consider adding some shredded chicken or using chickpea pasta for a boost of protein. Chickpea pasta also makes the dish gluten-free.
Spinach Feta Salmon Burgers
Canned salmon to the rescue! Boost your intake of anti-inflammatory, omega-3 fatty acids this fall with a simple salmon burger recipe. Serve the patties with a baked sweet potato and a side salad or roasted veggies and a whole grain.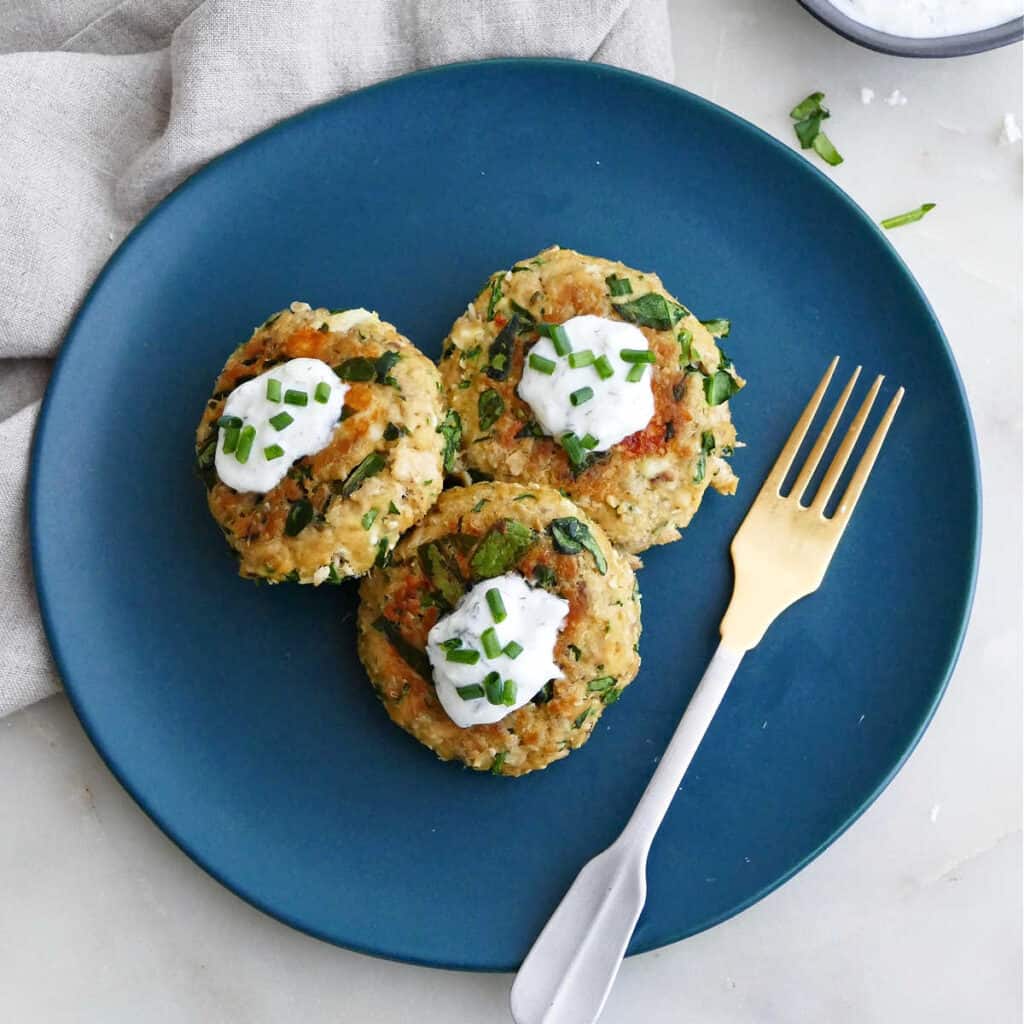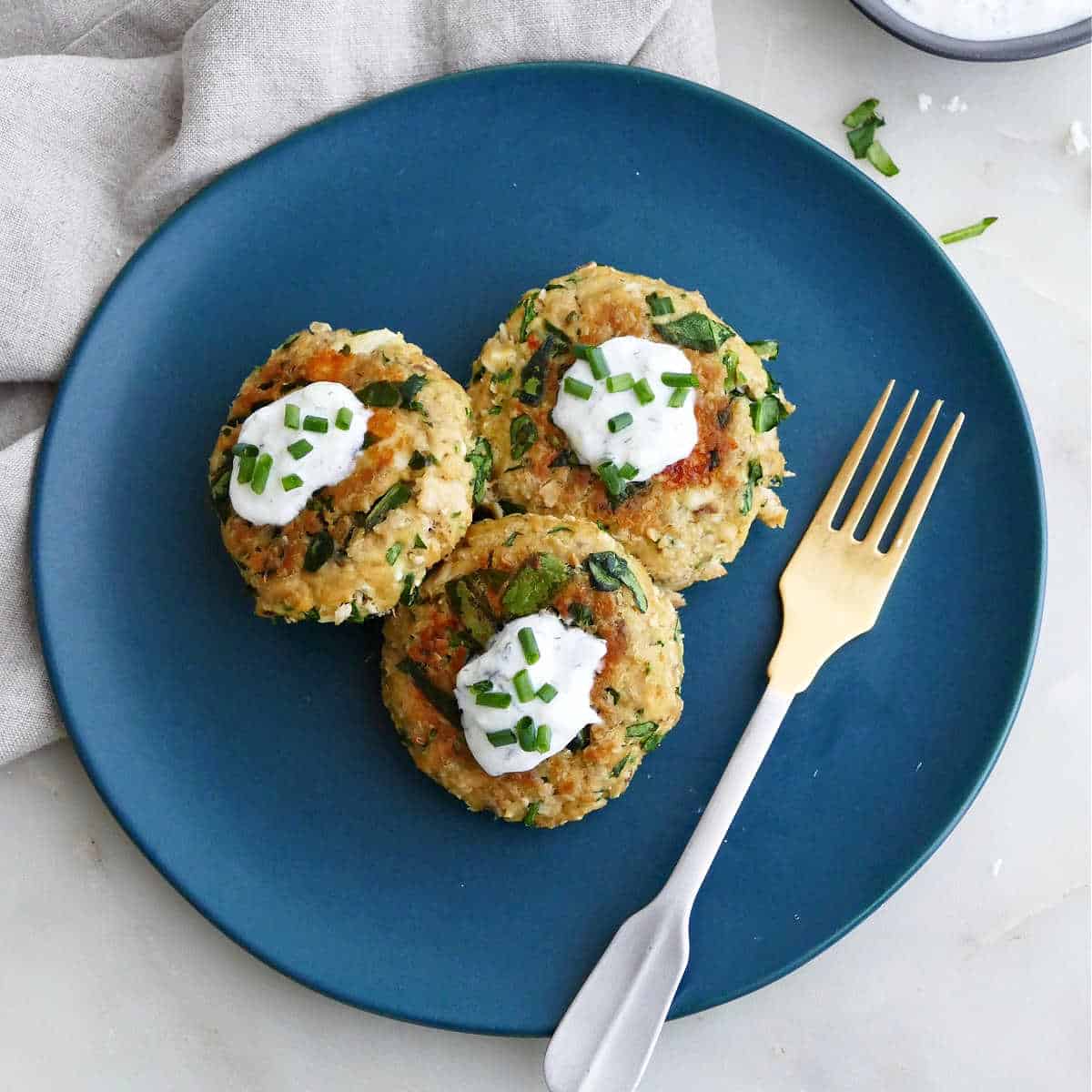 Helpful tips: You can easily double or triple the recipe to make more patties. Plus, they freeze well!
Broccoli and Cheese Egg Bake
Breakfast for dinner was my FAV kind of dinner growing up! It's still pretty great as an adult. This egg bake is one of the most popular recipes on the site, probably because it's so stinkin' easy. Serve with a fruit salad for a complete meal.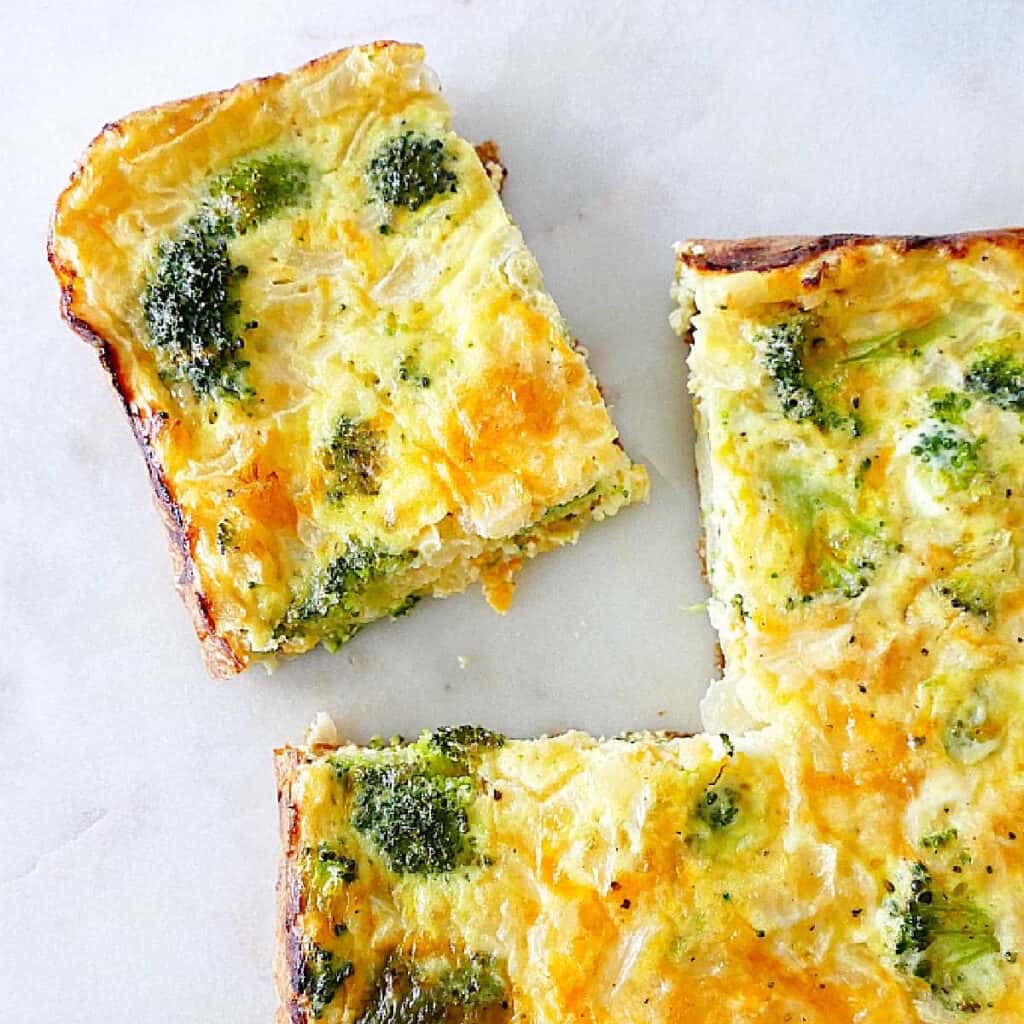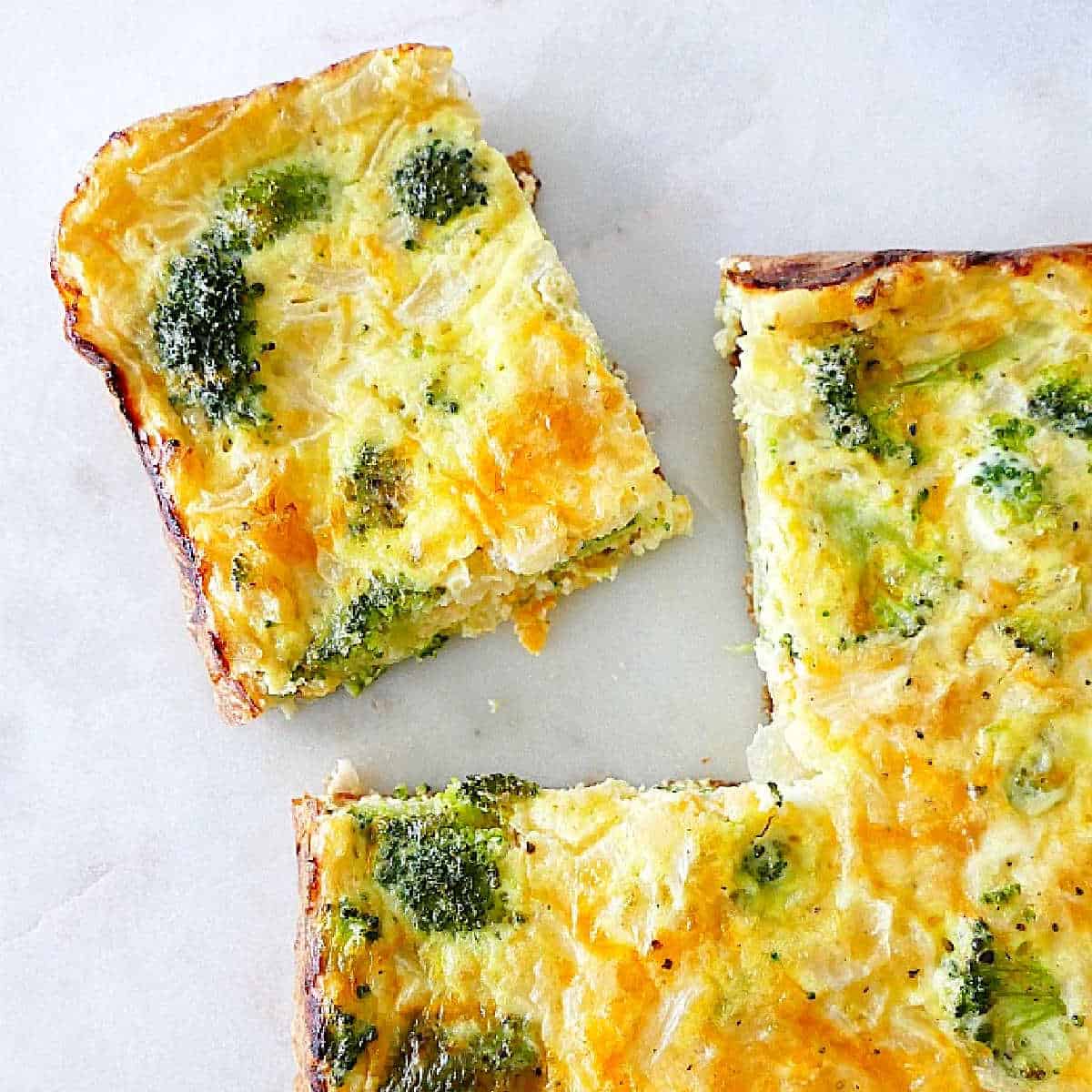 Helpful tips: No broccoli? No problem. Use two cups of a veggie you have on hand, like bell peppers, asparagus, or mushrooms.
Stewed Cabbage, Apples, and White Beans
One skillet and 30 minutes is all you need to make this satisfying, vegetarian dish. Thanks to fresh apples and apple cider vinegar, it's totally appropriate for fall, too!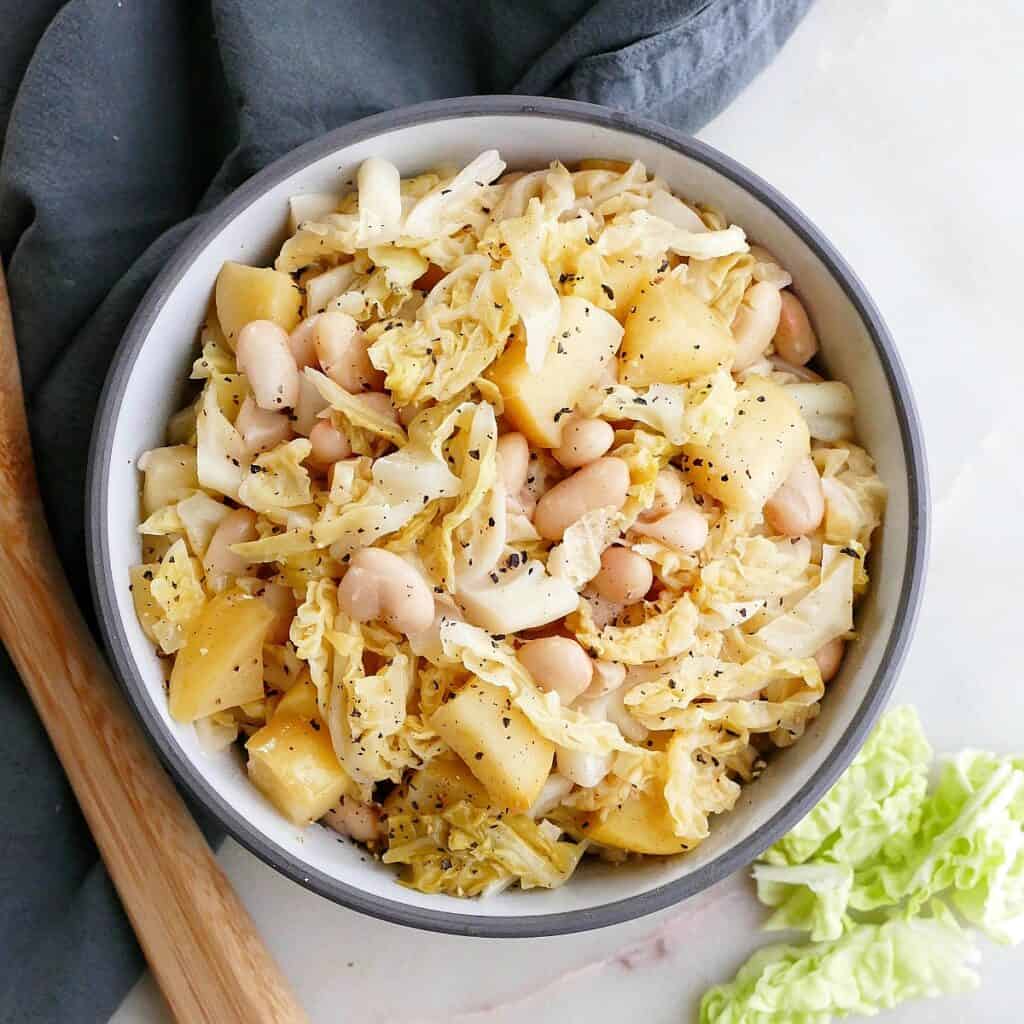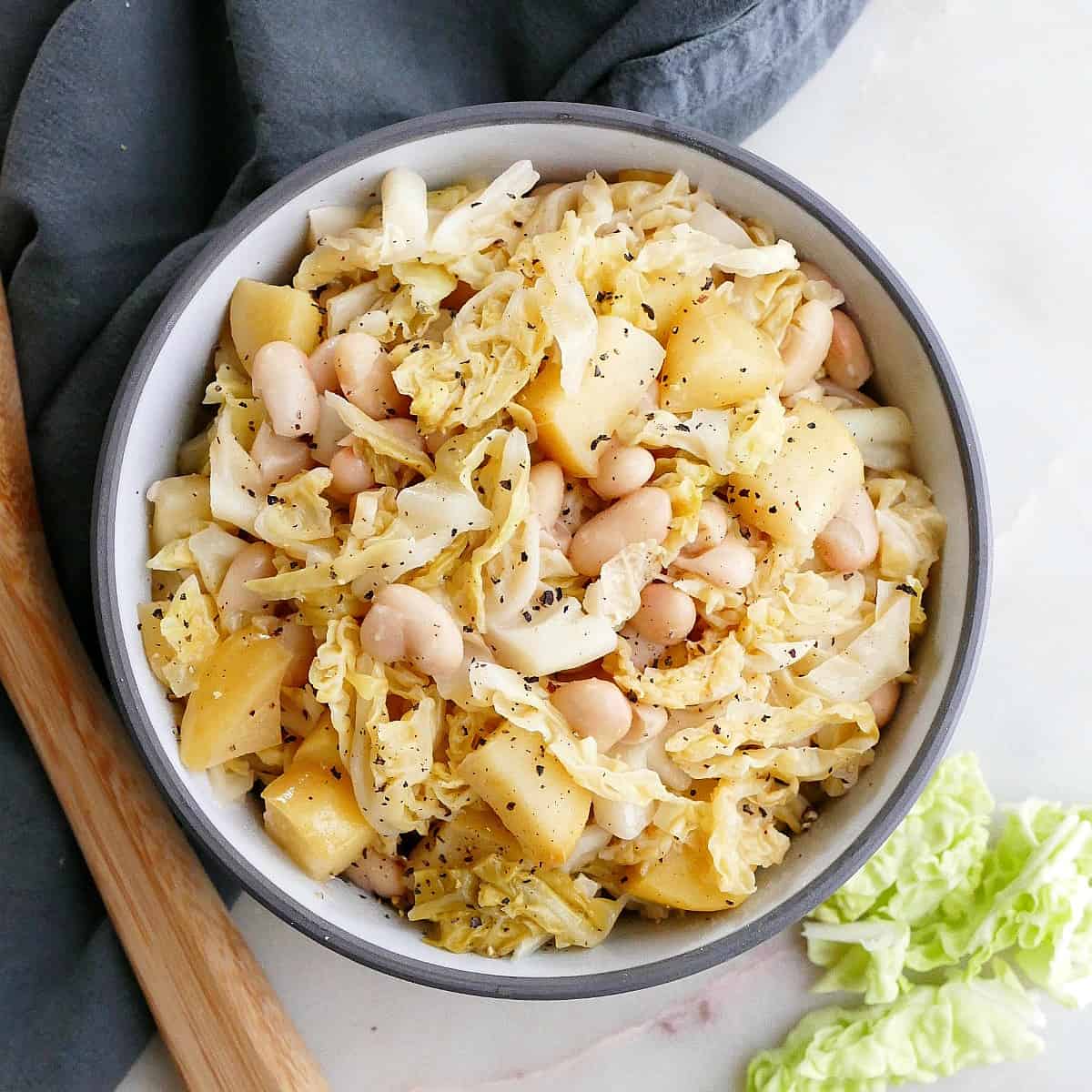 Vegetarian French Onion Soup with Lentils
French onion soup, but make it filling! This recipe takes longer than most of the dishes on the list, but it's worth it for a cold evening after a stressful day when you want to unwind by cooking.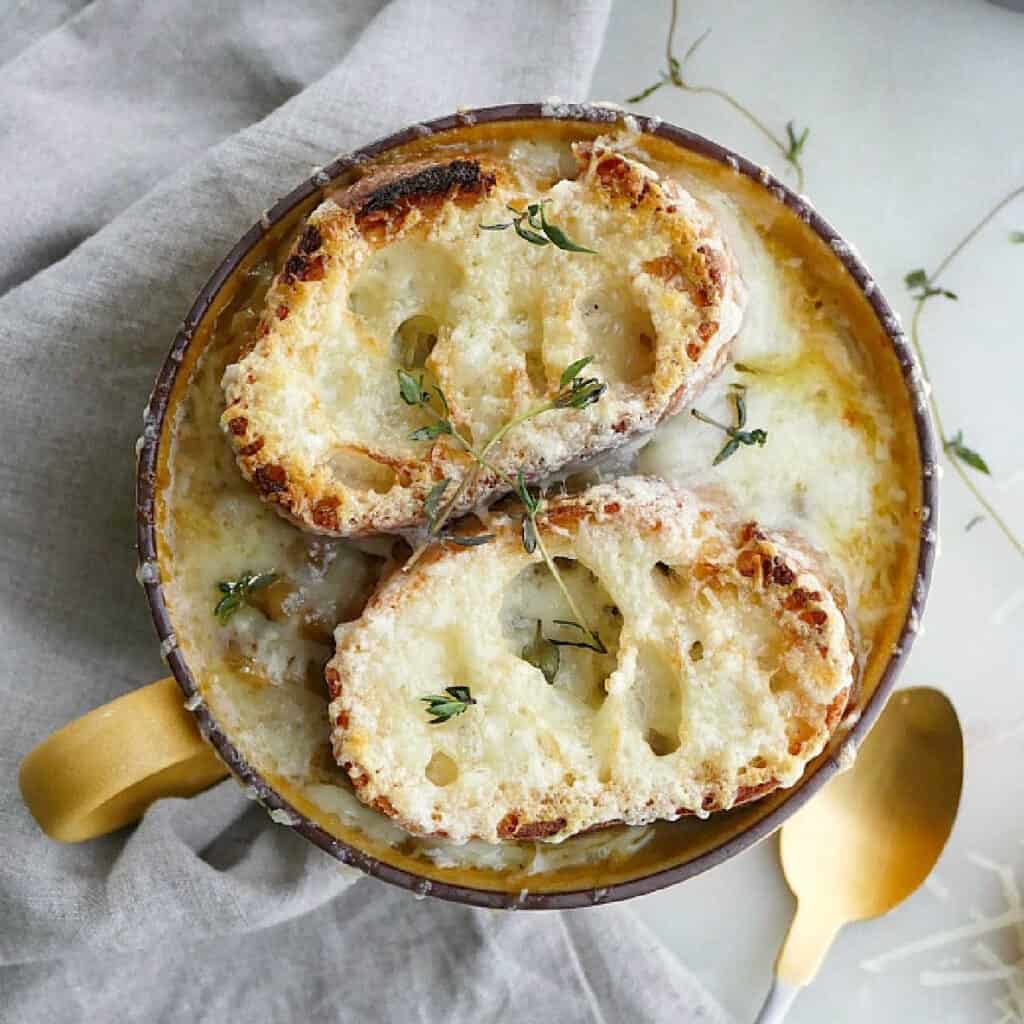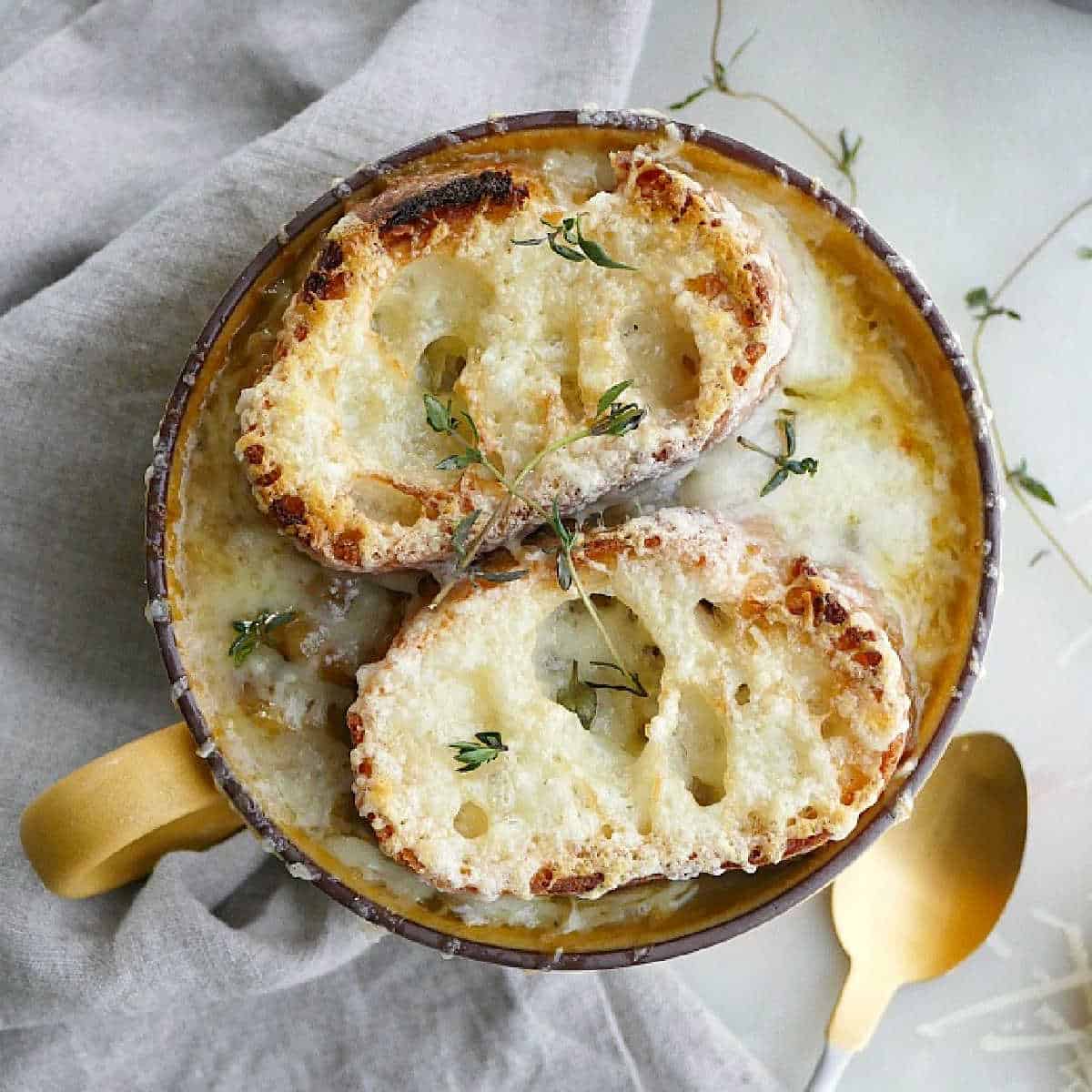 Helpful tips: A French baguette and freshly grated gruyere cheese make for the best toasties.
Veggie-Loaded Slow Cooker Mexican Chicken
The slow cooker is an amazing tool for easy fall dinners—set it and forget it! Bell peppers, spinach, and salsa verde add flavor, color, and fiber to this delicious chicken.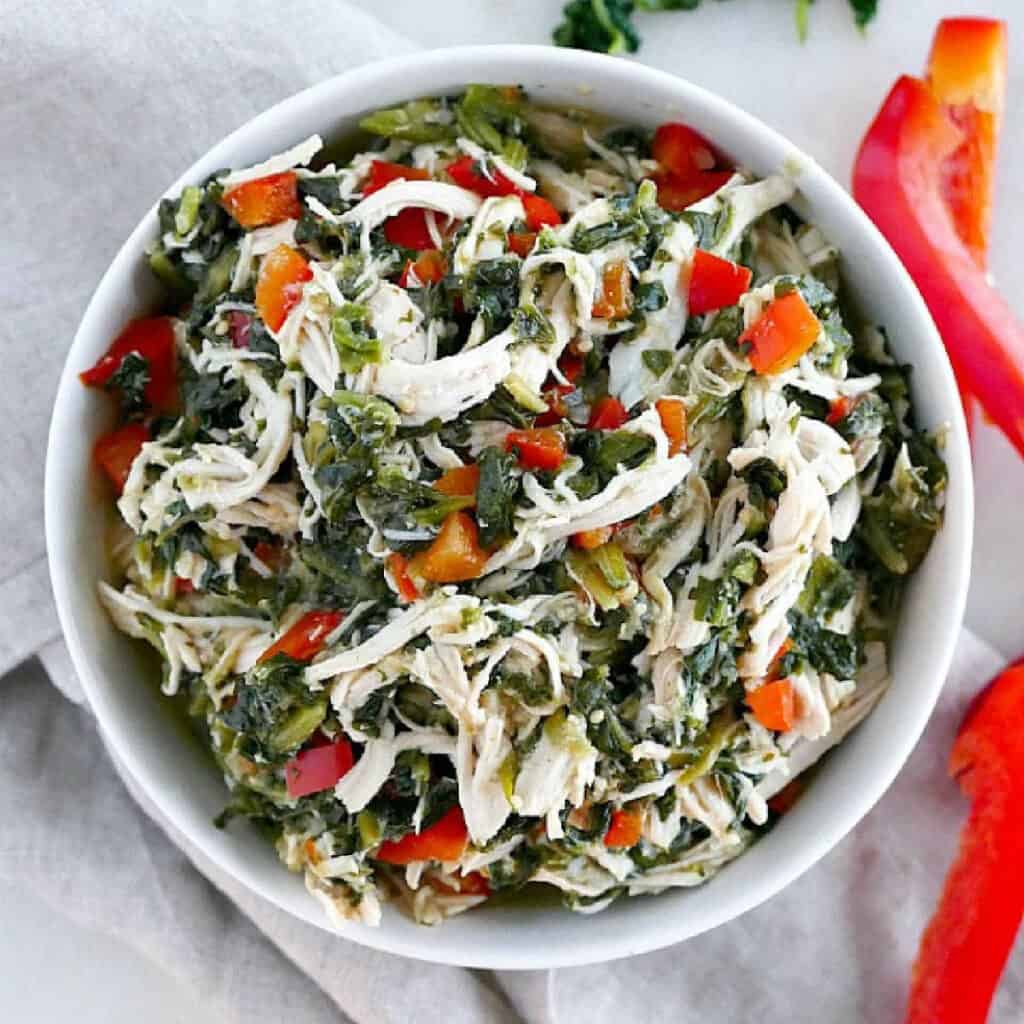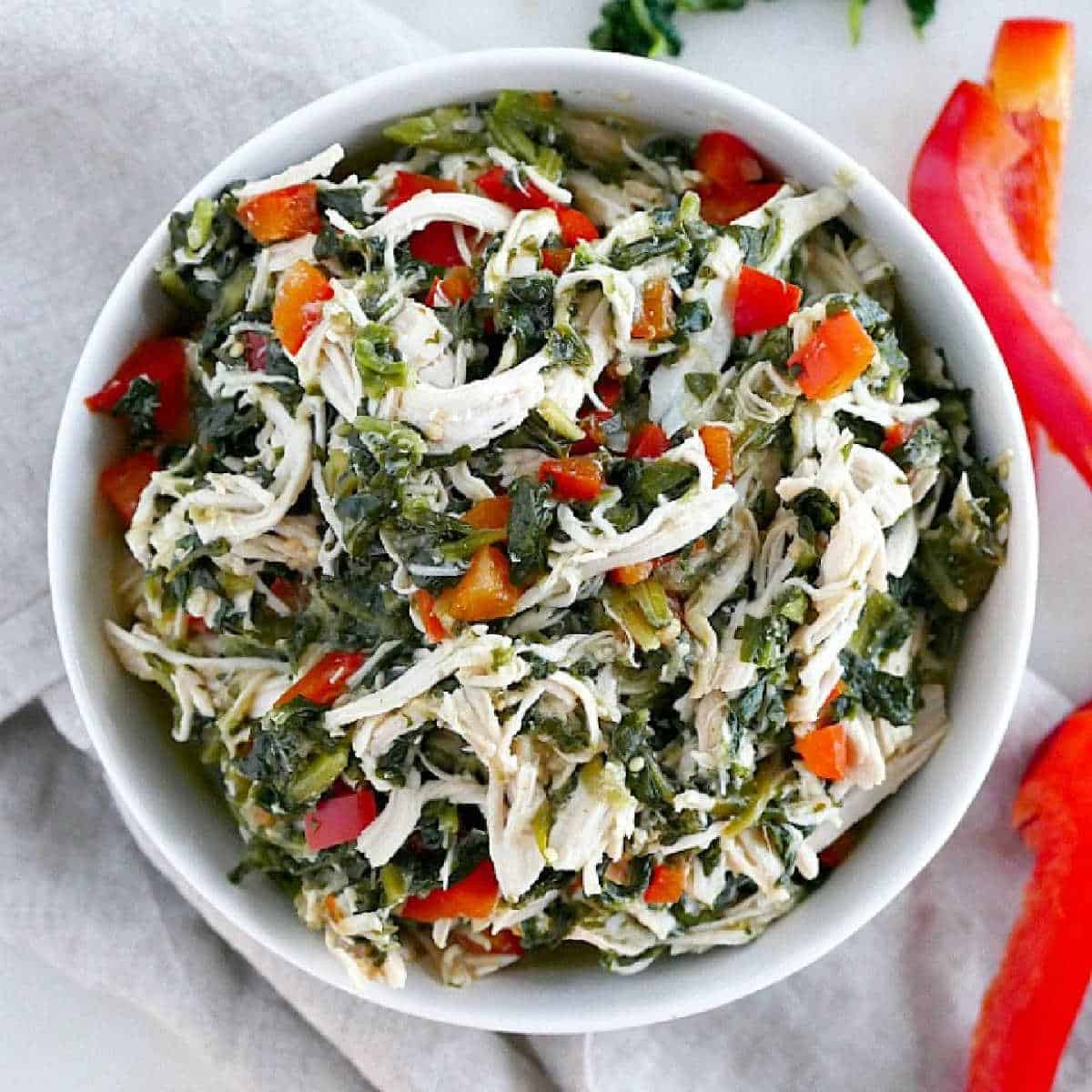 Helpful tips: Serve this chicken in taco shells or tortillas, on top of brown rice, with tortilla chips, or on salads. Top with sour cream, shredded cheese, and lettuce.
Spaghetti Squash Stir Fry with Broccoli and Edamame
Fall means the arrival of winter squash, including spaghetti squash. This delicious dish uses spaghetti squash instead of noodles for a healthy stir fry.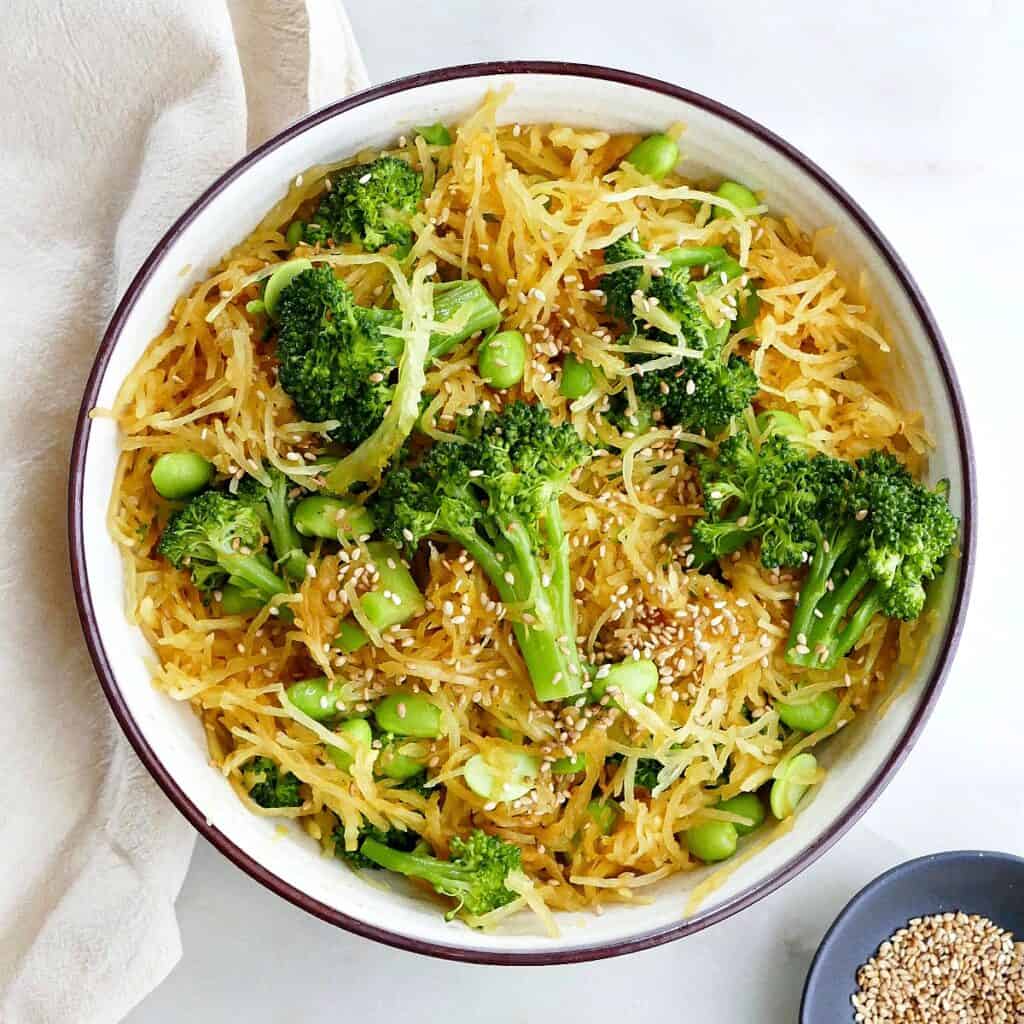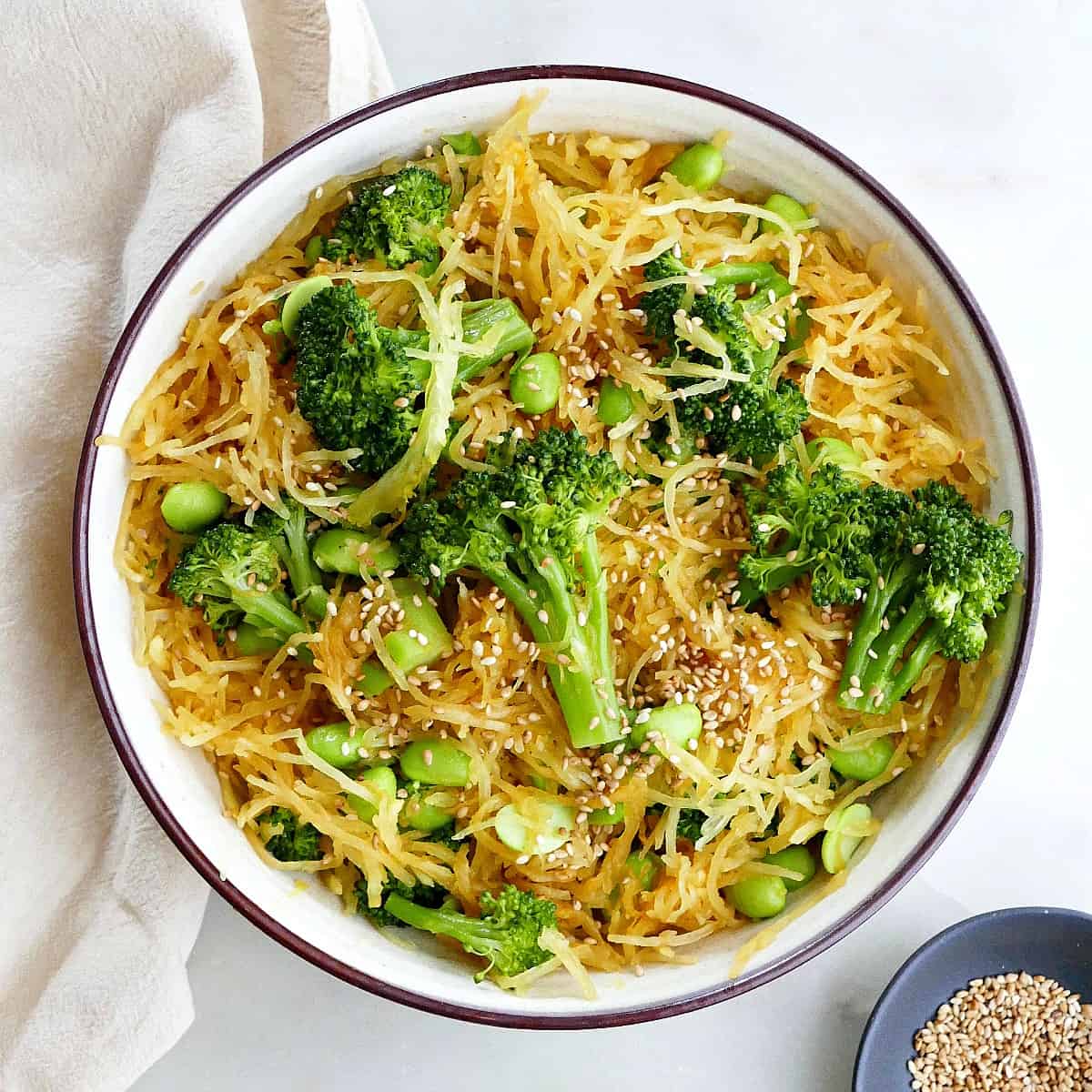 Time-saving tips: Prep all ingredients in advance and put them together when it's time to eat.
Baked Feta with Vegetables and Chickpeas
Sheet pan meals never disappoint, especially when they take 30 minutes from start to finish. While the veggies, chickpeas, and blocks of feta bake in the oven, whip up the flavorful caper basil vinaigrette.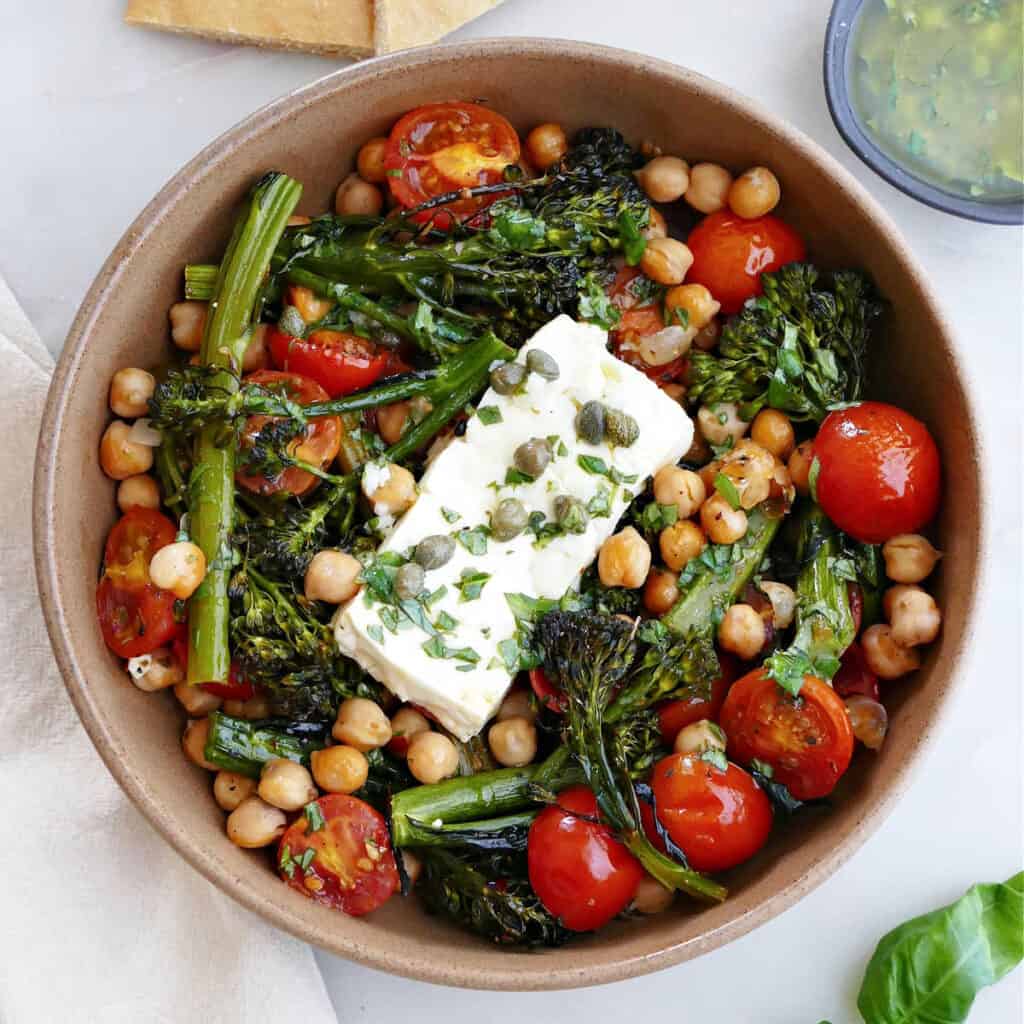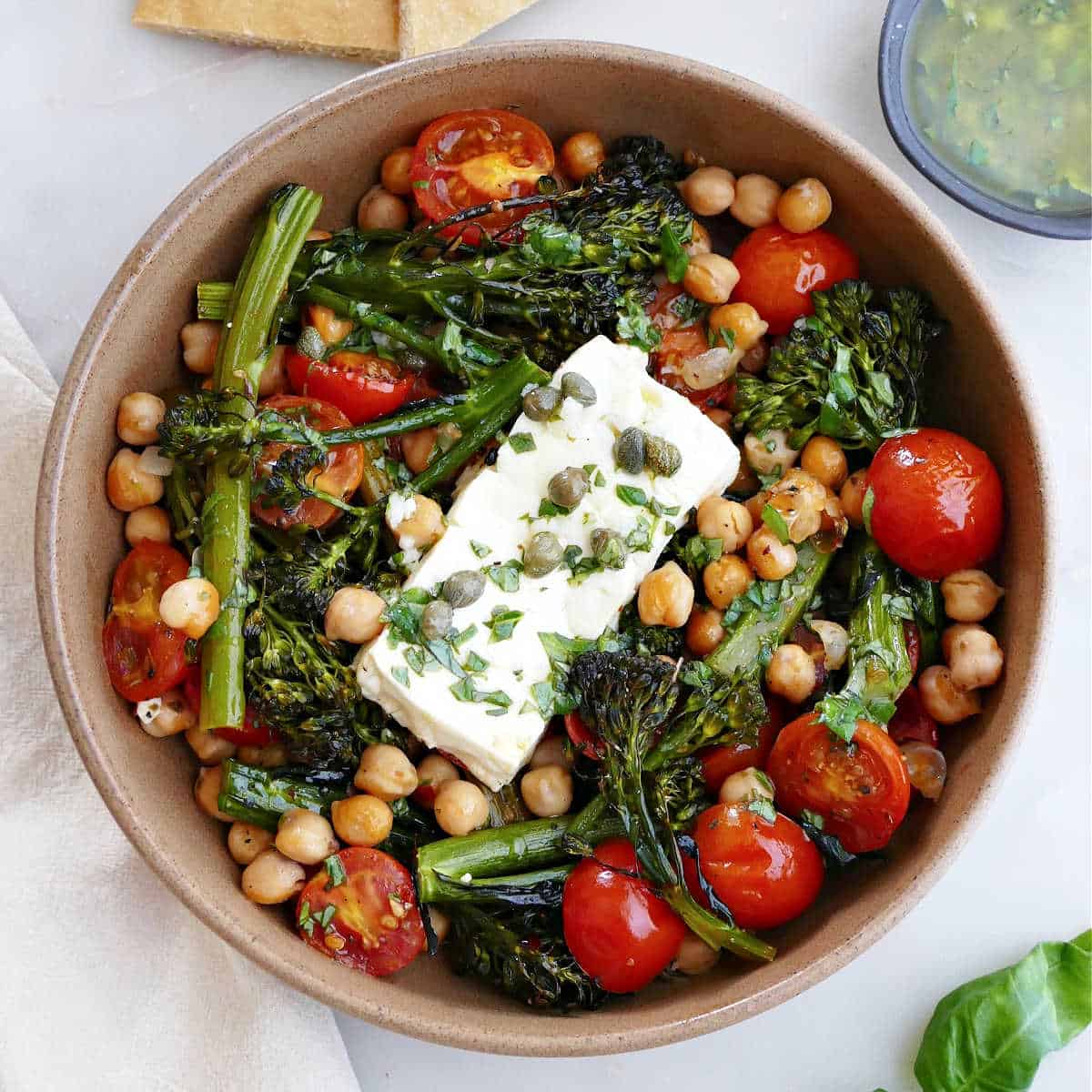 Helpful tips: Serve with a whole grain, such as farro or whole wheat pasta, for some extra oomph. You can also stuff it into pita pockets.
Brussels Sprouts and Eggs Breakfast Hash
A skillet full of fall produce topped with a couple of eggs is a great way to get a veggie-loaded meal on the table fast. You'll love the unique flavor combo of Brussels sprouts, shallots, pears, and rosemary. Add more eggs if you're making it for more people.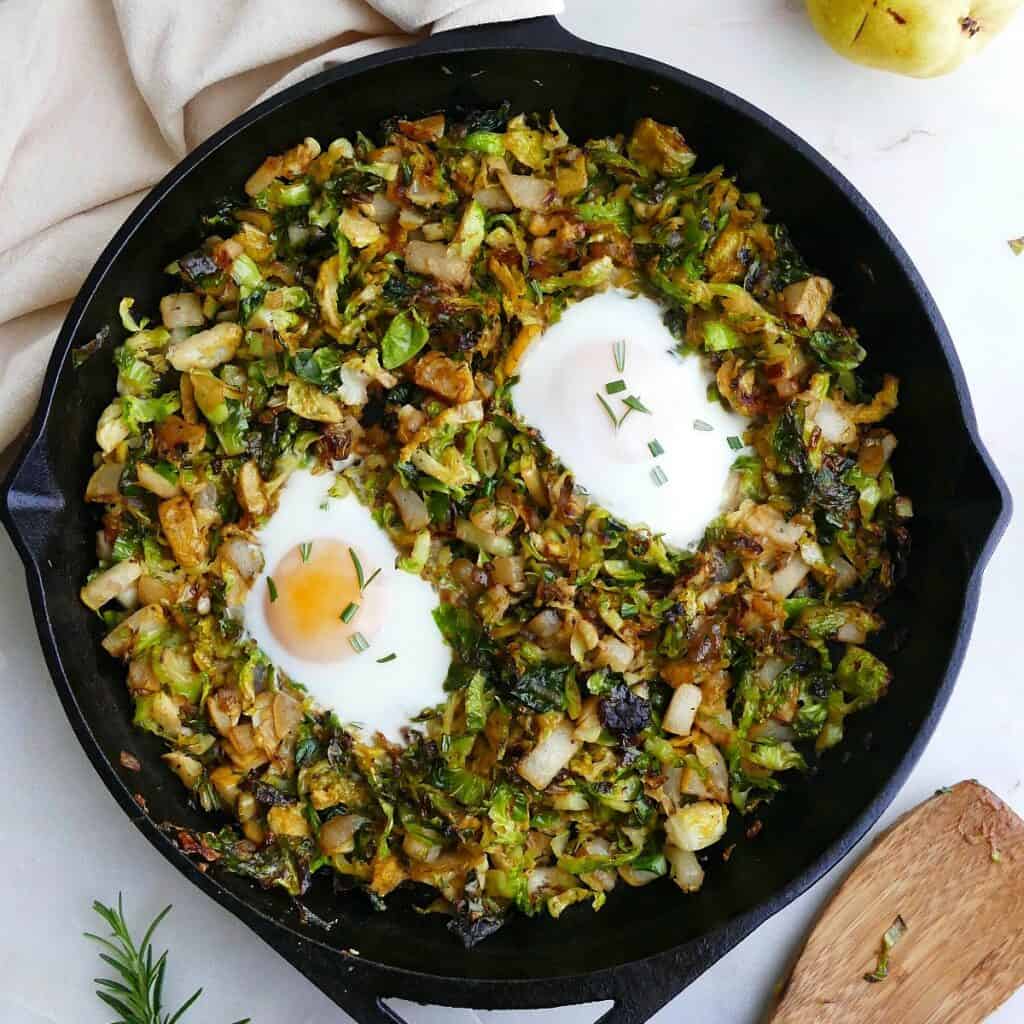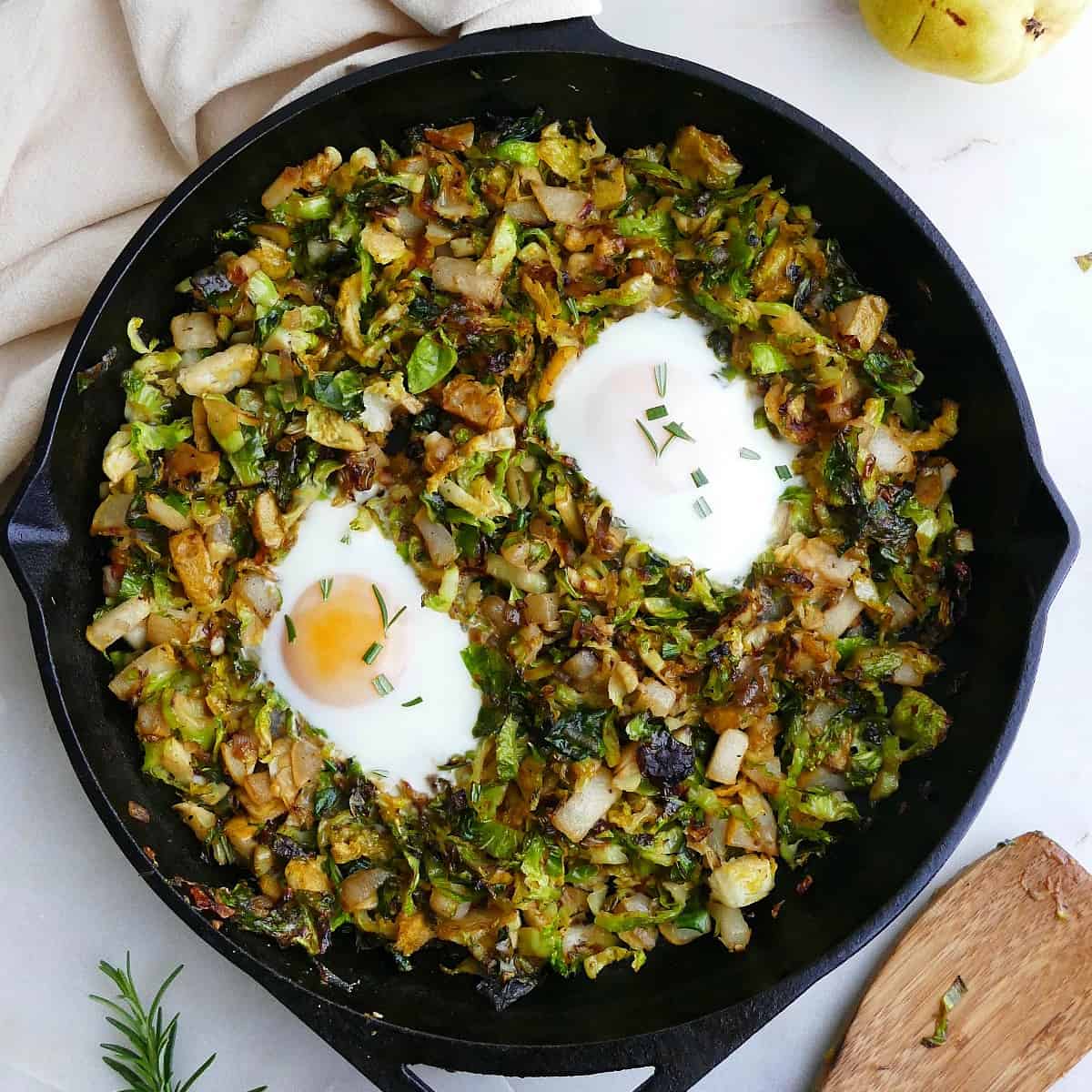 Time-saving tips: Purchase pre-shredded Brussels sprouts.
Healthy Fennel Stew with Shrimp
Got a soup pot and 30 minutes? Then you should whip up this fennel and shrimp stew. It's full of flavor and makes a nutritionally balanced meal in one bowl!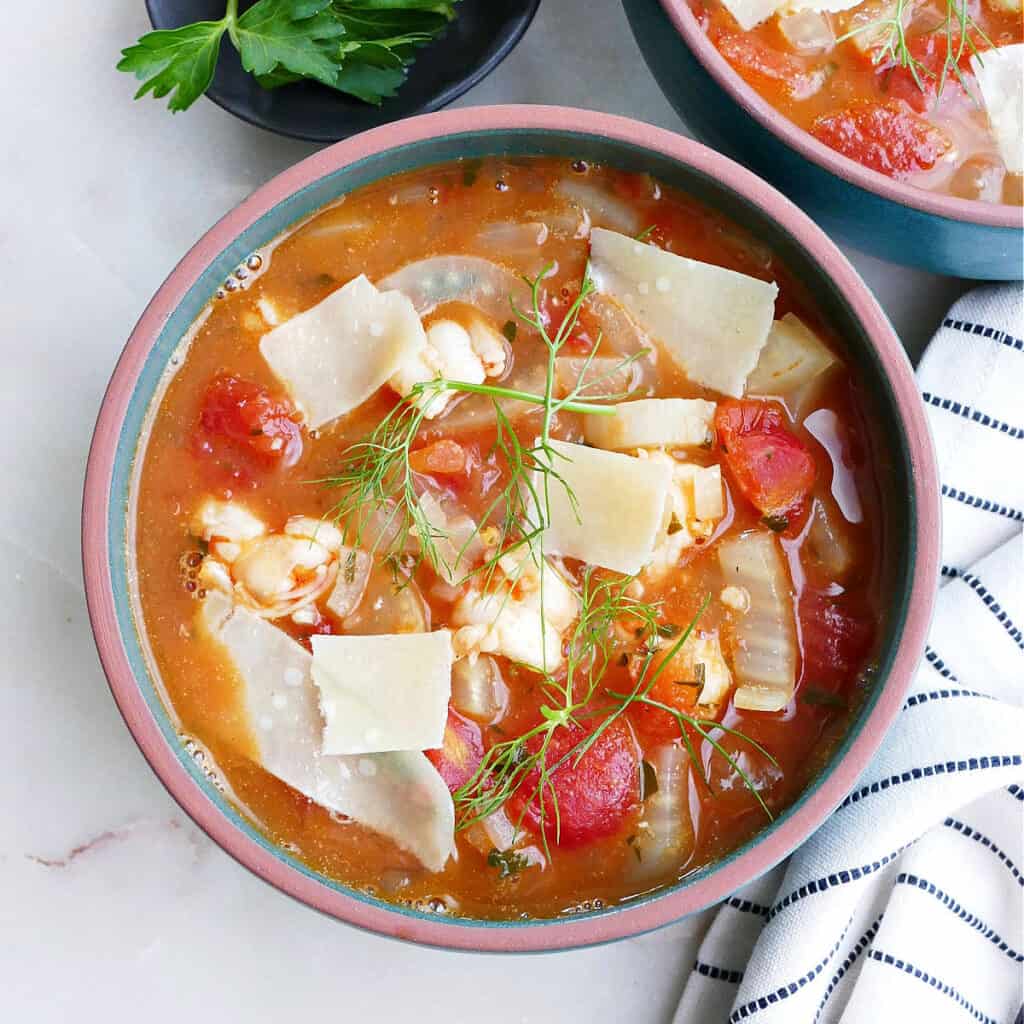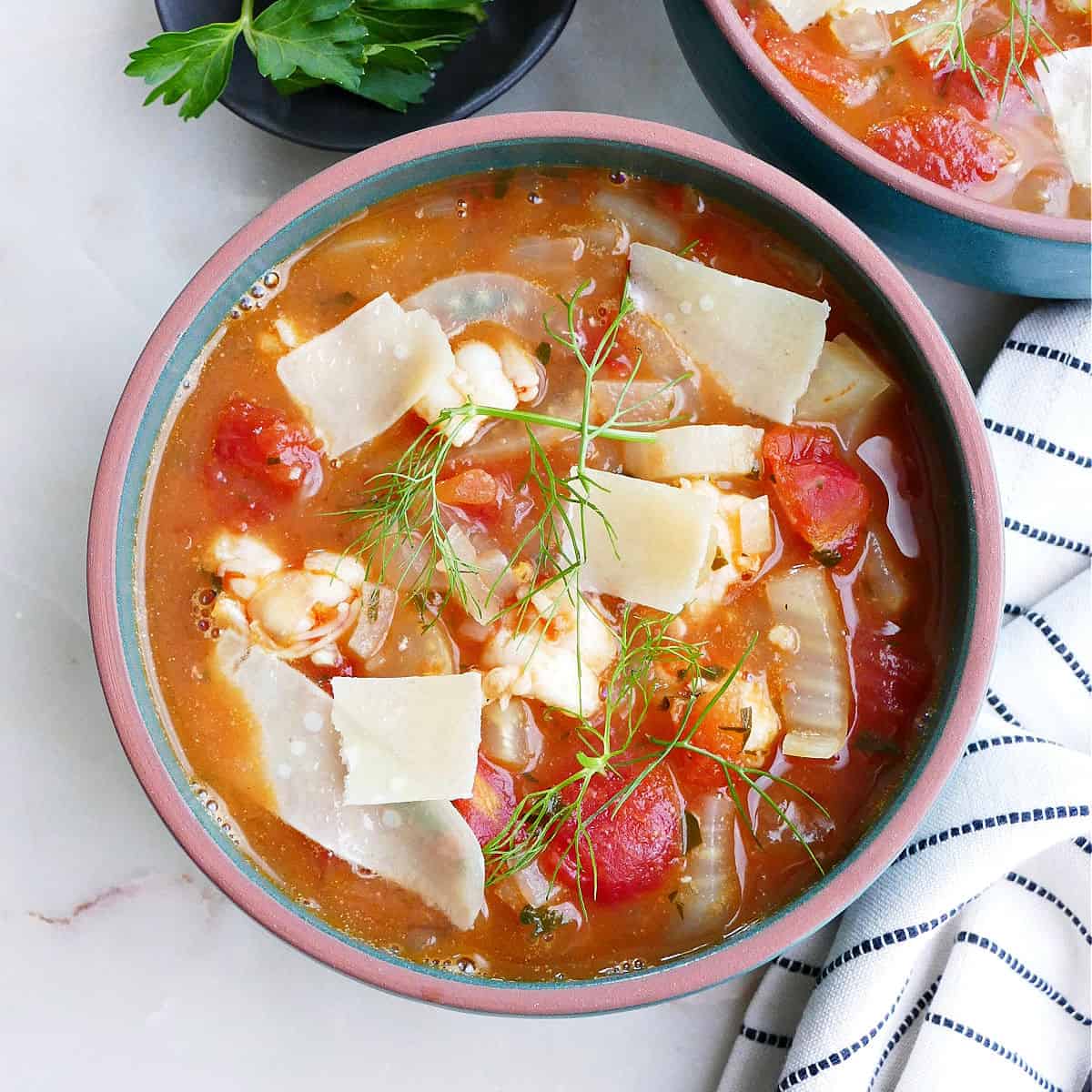 Helpful tips: Sub butter beans or white beans for the shrimp to make this vegetarian.
Slow Cooker Butternut Squash Brown Rice Risotto
Warning: your slow cooker will emit some pretty AMAZING smells when you make this recipe. Since it's made in a crockpot, you don't have to constantly stir it like you do other risottos. Plus, it's made with short grain brown rice and packs more fiber than classic risotto.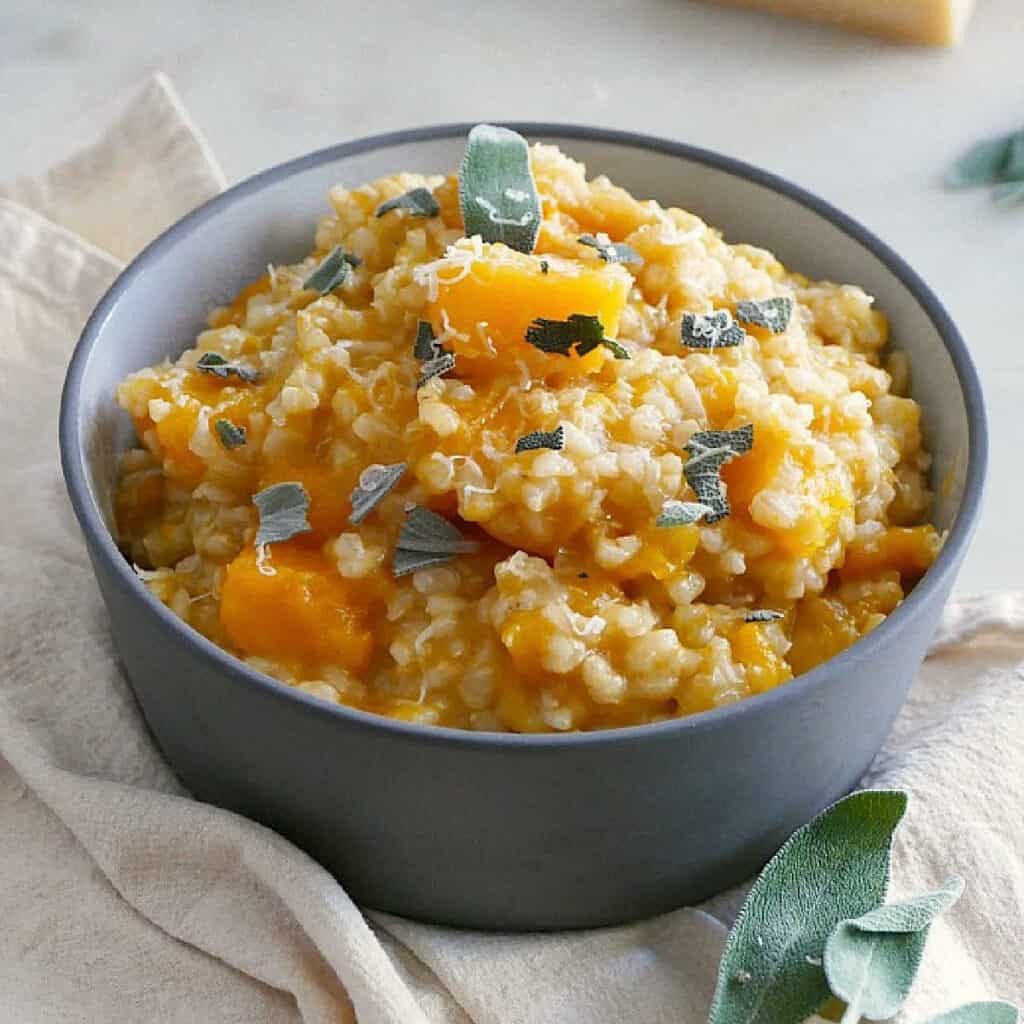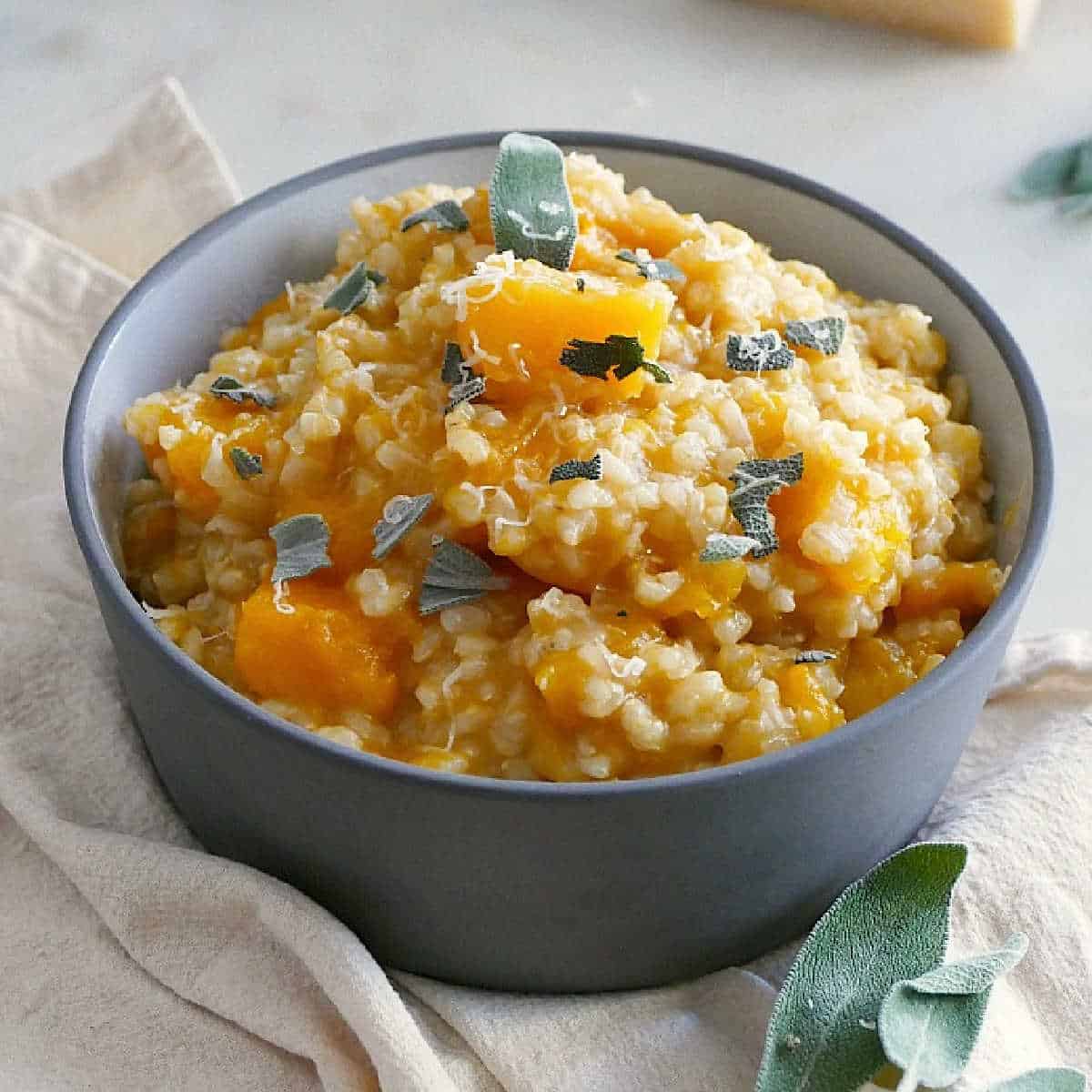 Helpful tips: After you finish making the risotto, flip the slow cooker to warm to keep it on deck for family members who are eating dinner at a later time.
Weeknight Cauliflower Curry with Lentils
Warm spices, coconut milk, cauliflower, and lentils come together for a delicious, vegan meal. Leftovers make a great lunch the next day.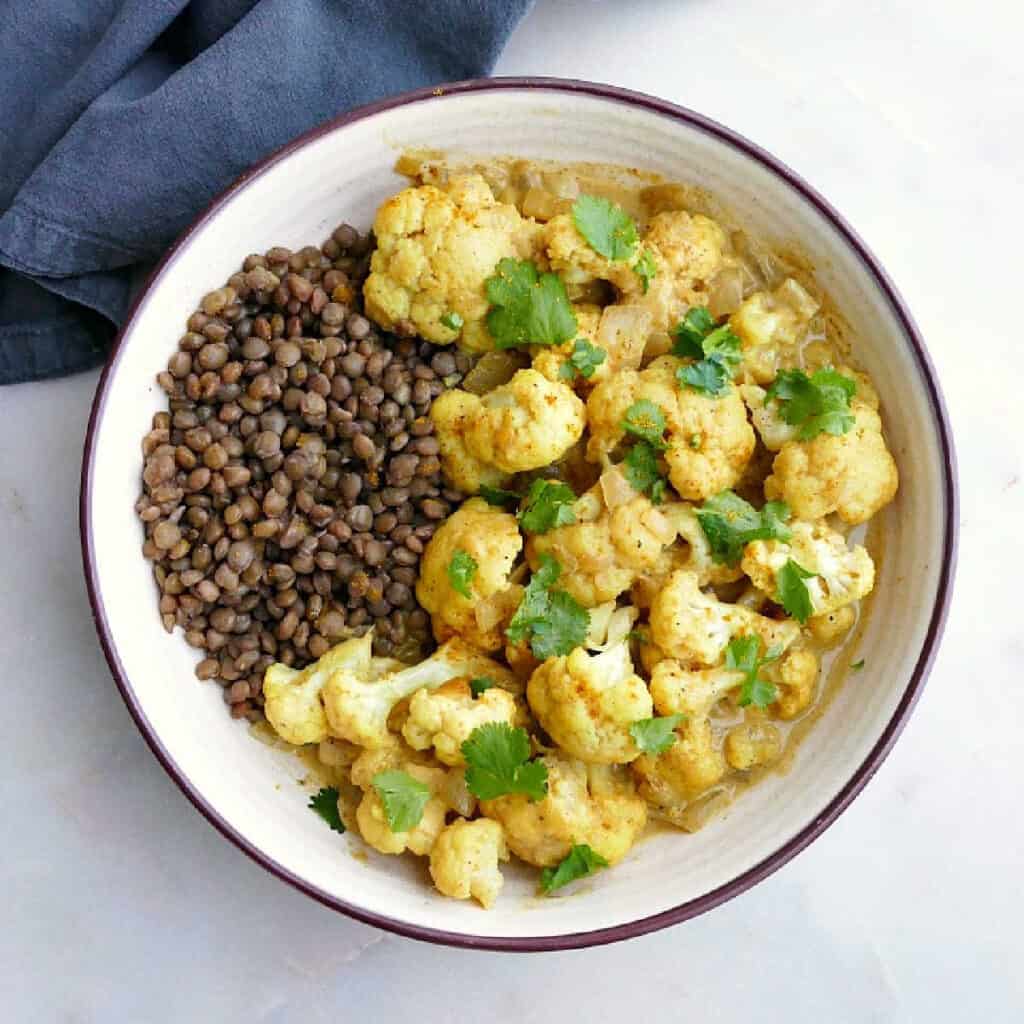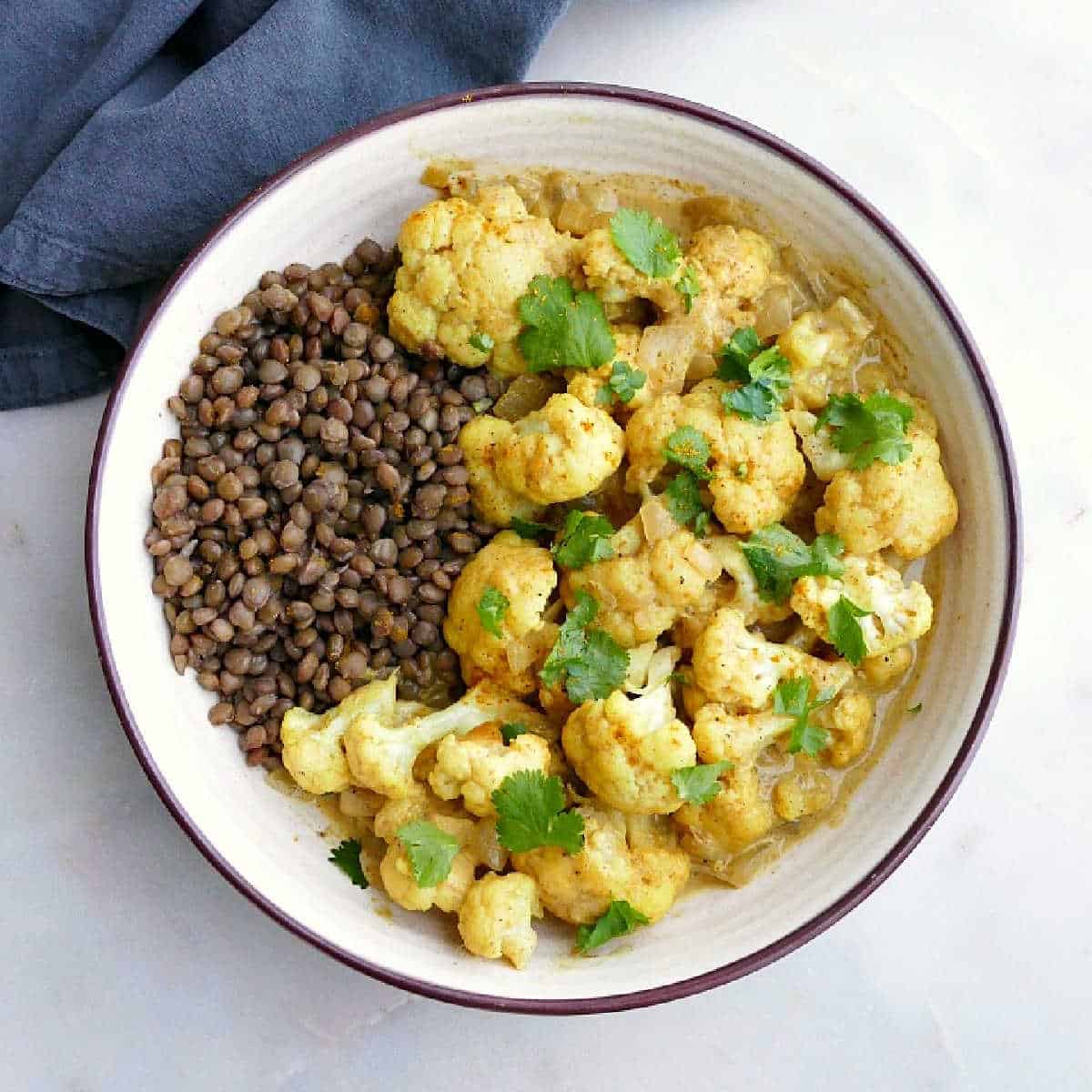 Time-saving tips: Use frozen cauliflower and pre-cooked lentils.
Sheet Pan Maple Mustard Salmon and Brussels
You can never have too many sheet pan meal ideas on hand. This variation features protein-packed salmon, tender Brussels sprouts, and a sweet mustard sauce. Serve with roasted sweet potatoes or a whole grain.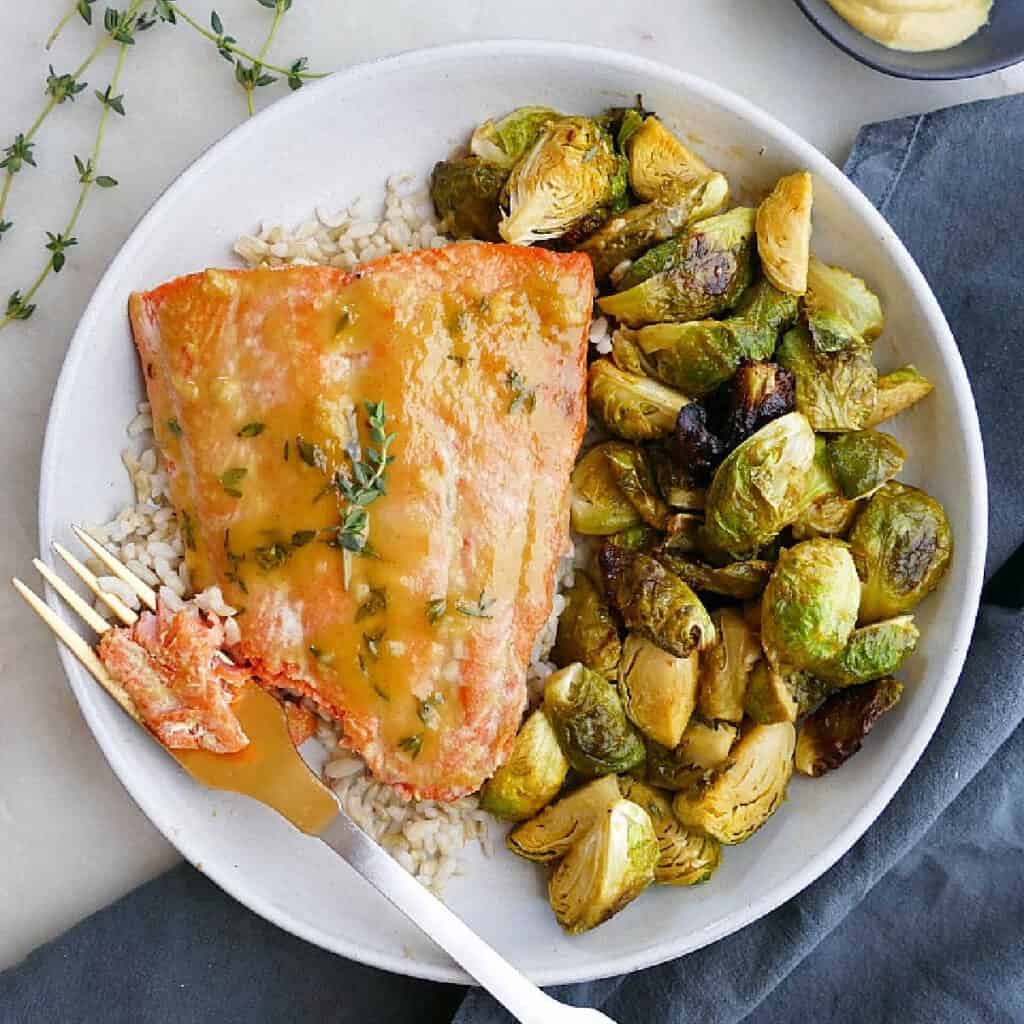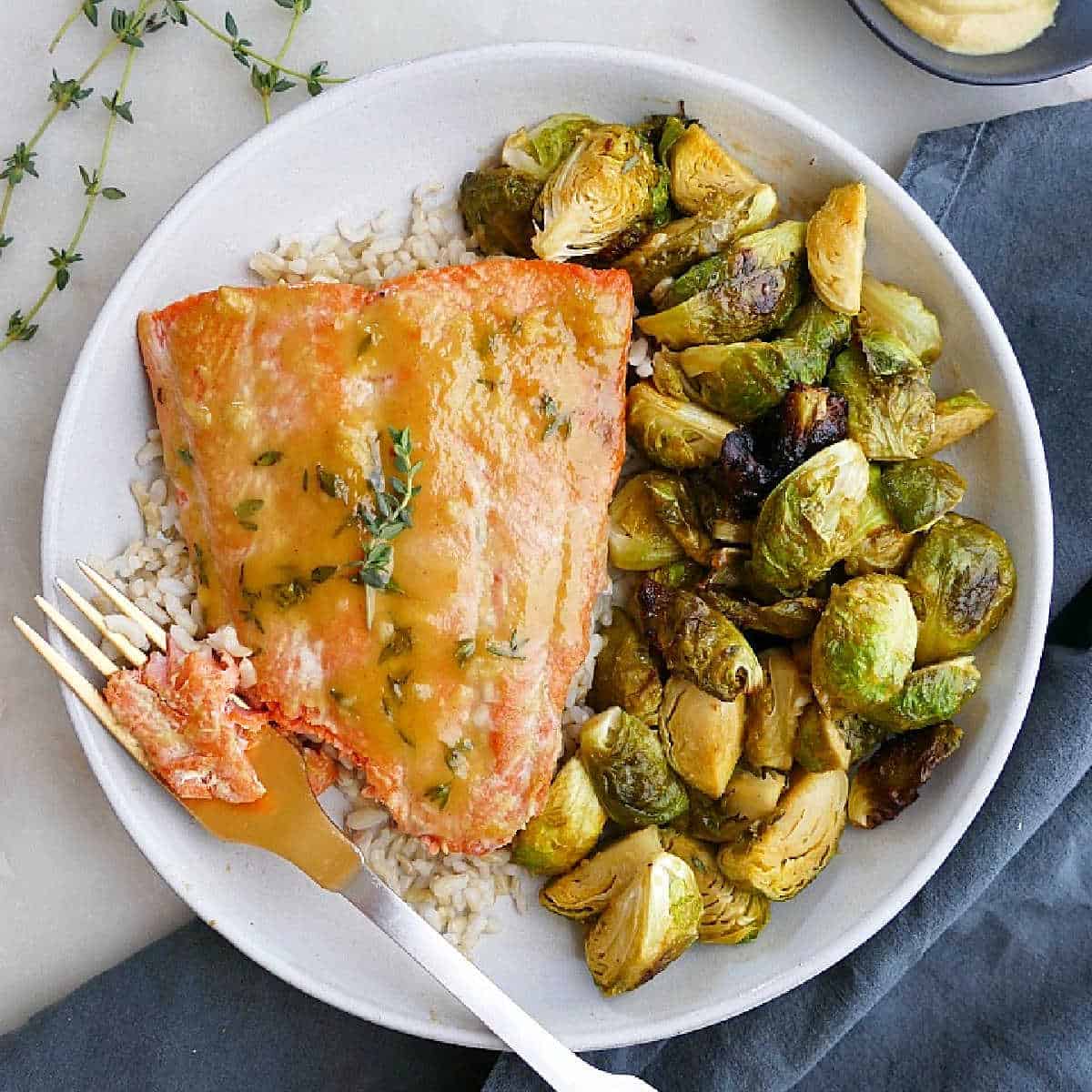 Helpful tips: Thaw frozen salmon in a bowl of water in the fridge during the day, so it's ready to cook by the time you want to eat.
Ricotta Pumpkin Stuffed Shells
Canned pumpkin makes its way into everything during the fall. I especially enjoy it as part of the filling for these stuffed shells. They're full of flavor and melt-in-your mouth delicious. Serve with a side salad or steamed broccoli. This recipe yields a lot of servings.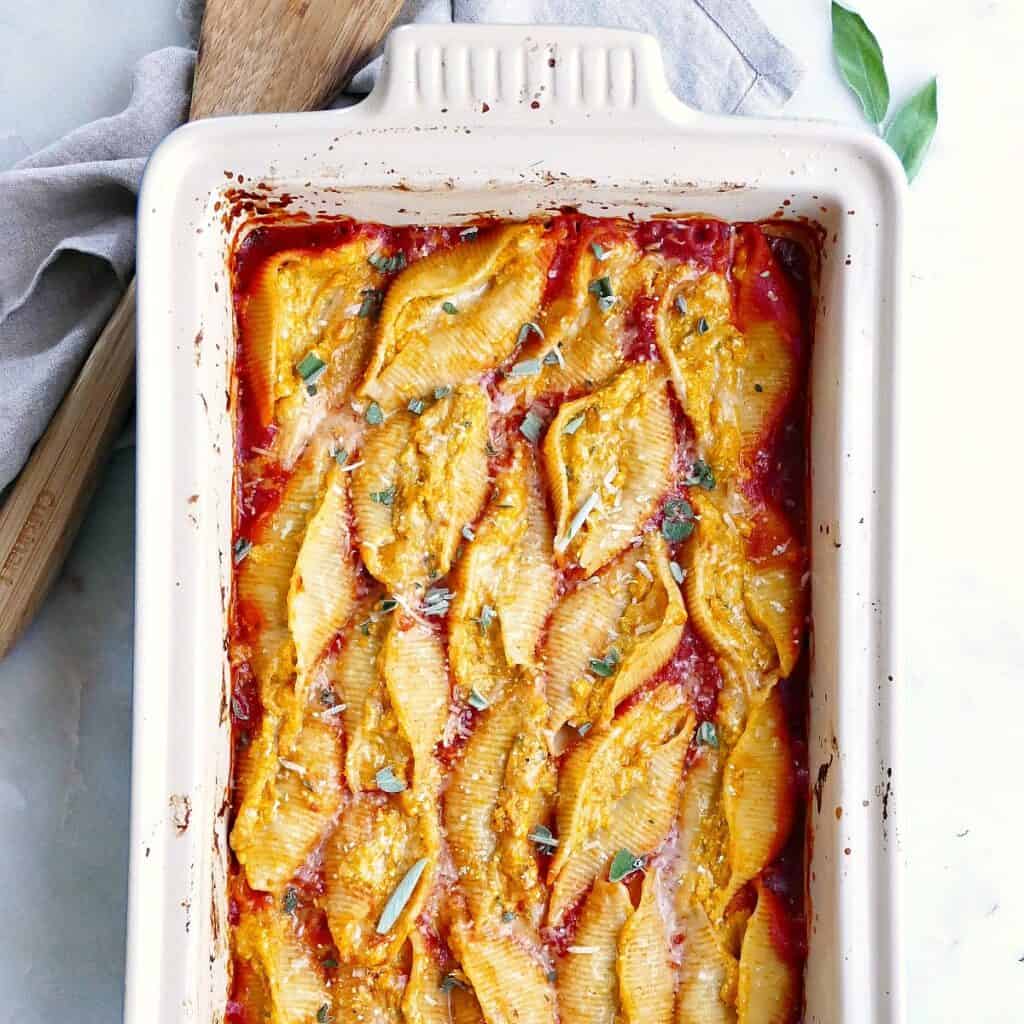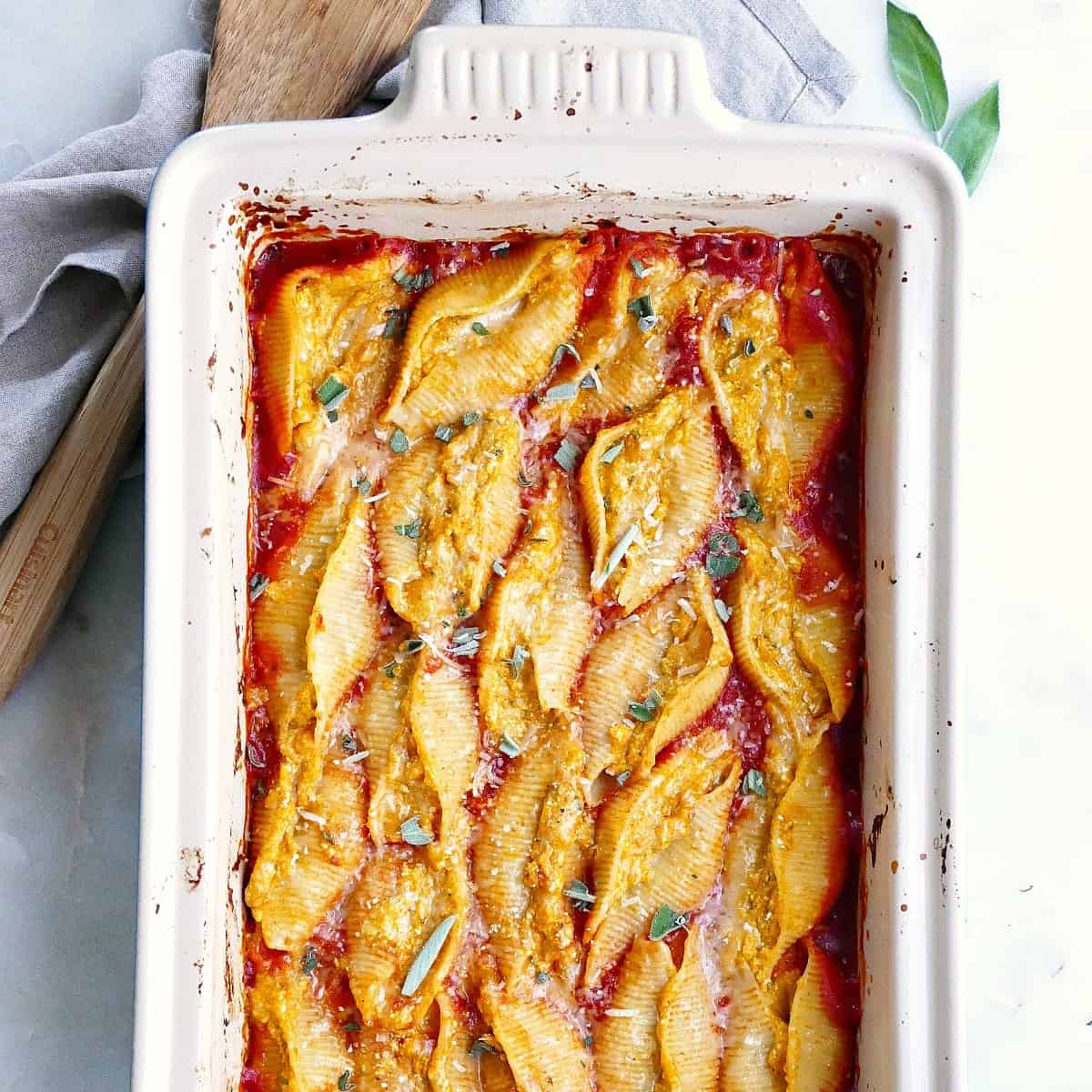 Time-saving tips: Make the stuffed shells up to three days in advance, and keep them in a covered dish in the fridge until you're ready to cook them.
Spaghetti Squash Burrito Bowls
These veggie-forward burrito bowls are a reader favorite. They truly never disappoint, even on busy nights.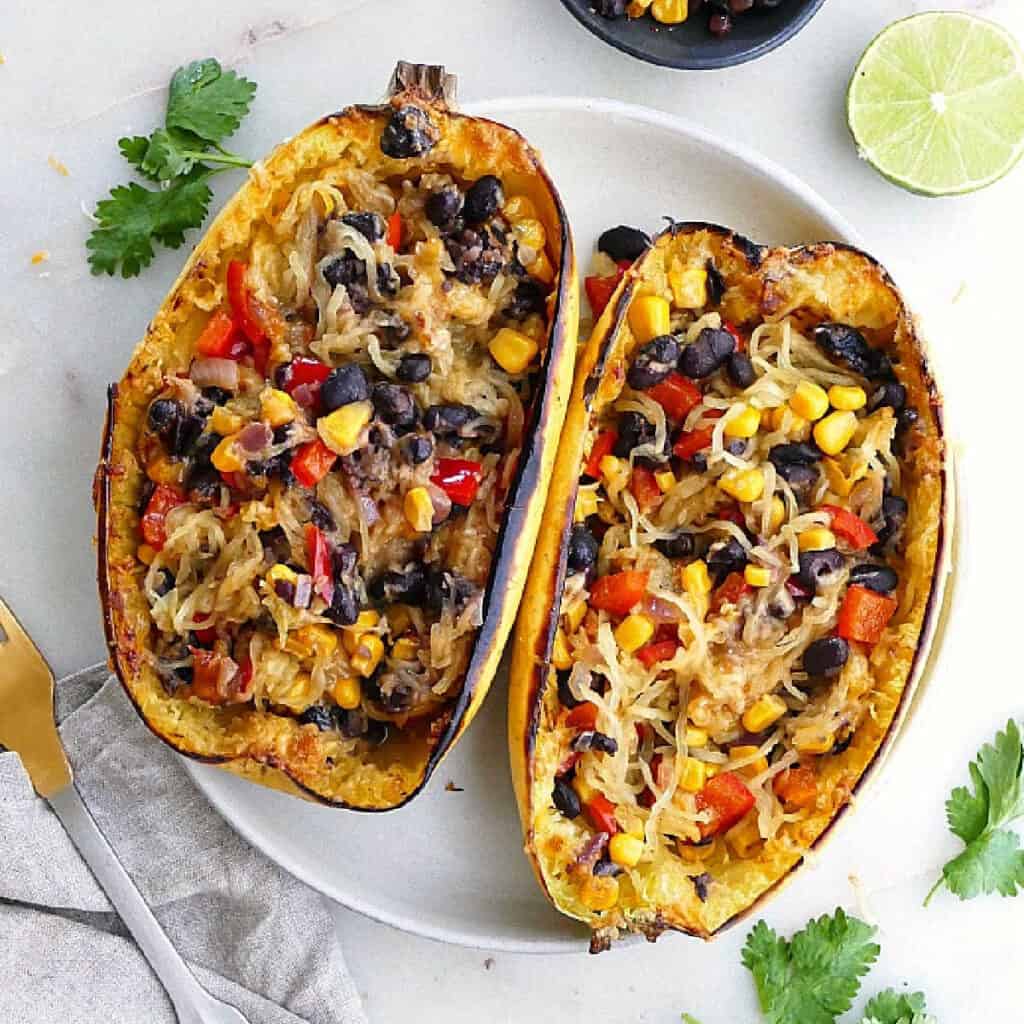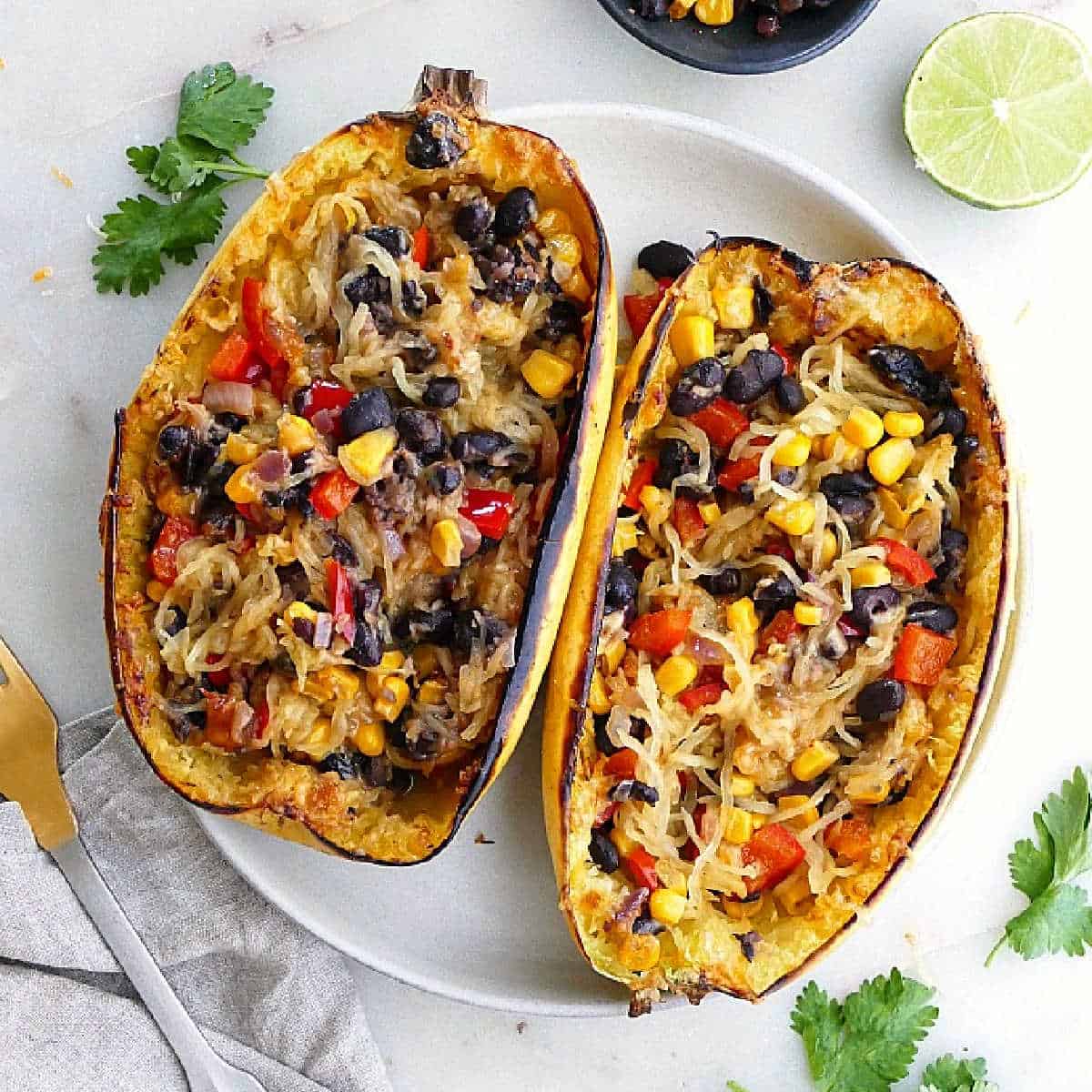 Time-saving tips: Prep the burrito bowl/spaghetti squash mixture in advance and store in the fridge. Add the cheese and reheat in the microwave when you're ready to eat.
Baby Portobello Mushroom Stir Fry
This stir fry checks all the boxes. It's easy, flavorful, and veggie-loaded. 30-minute dishes are the best kind of dishes.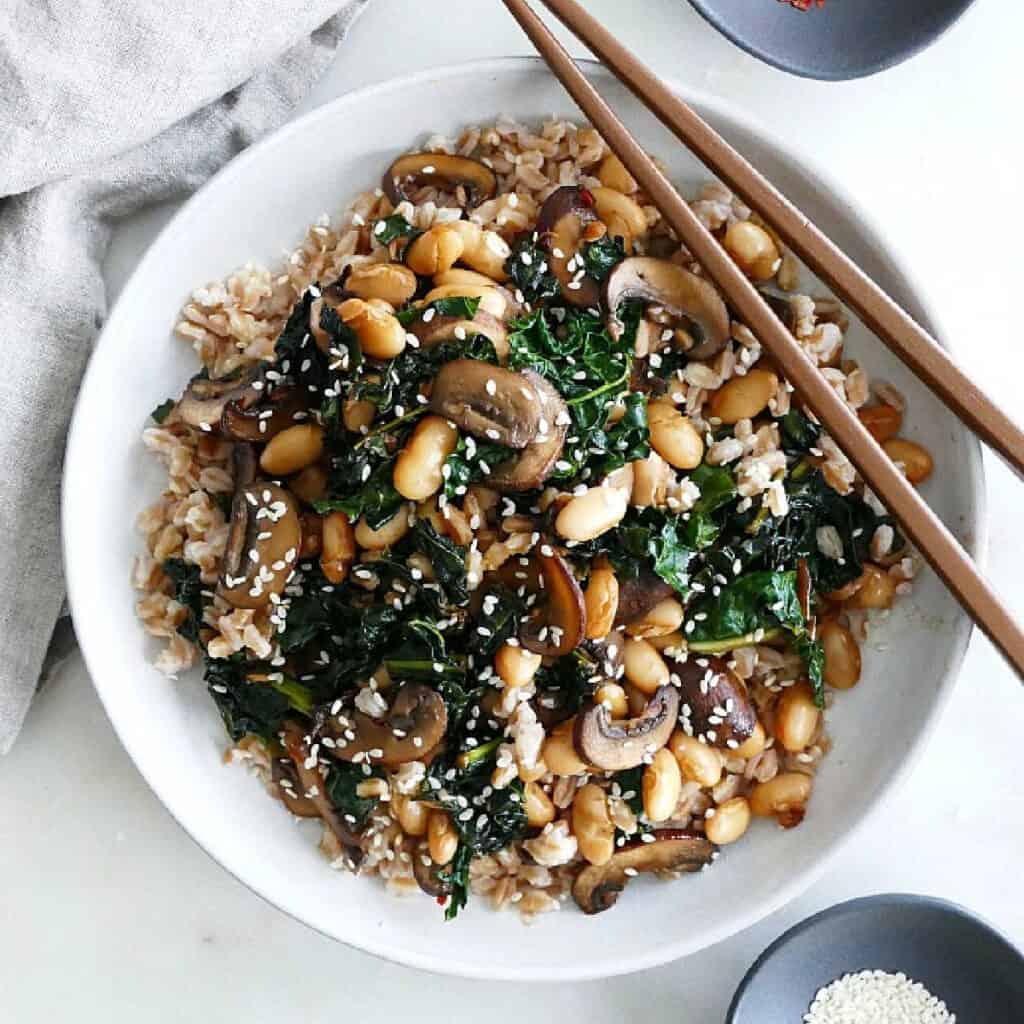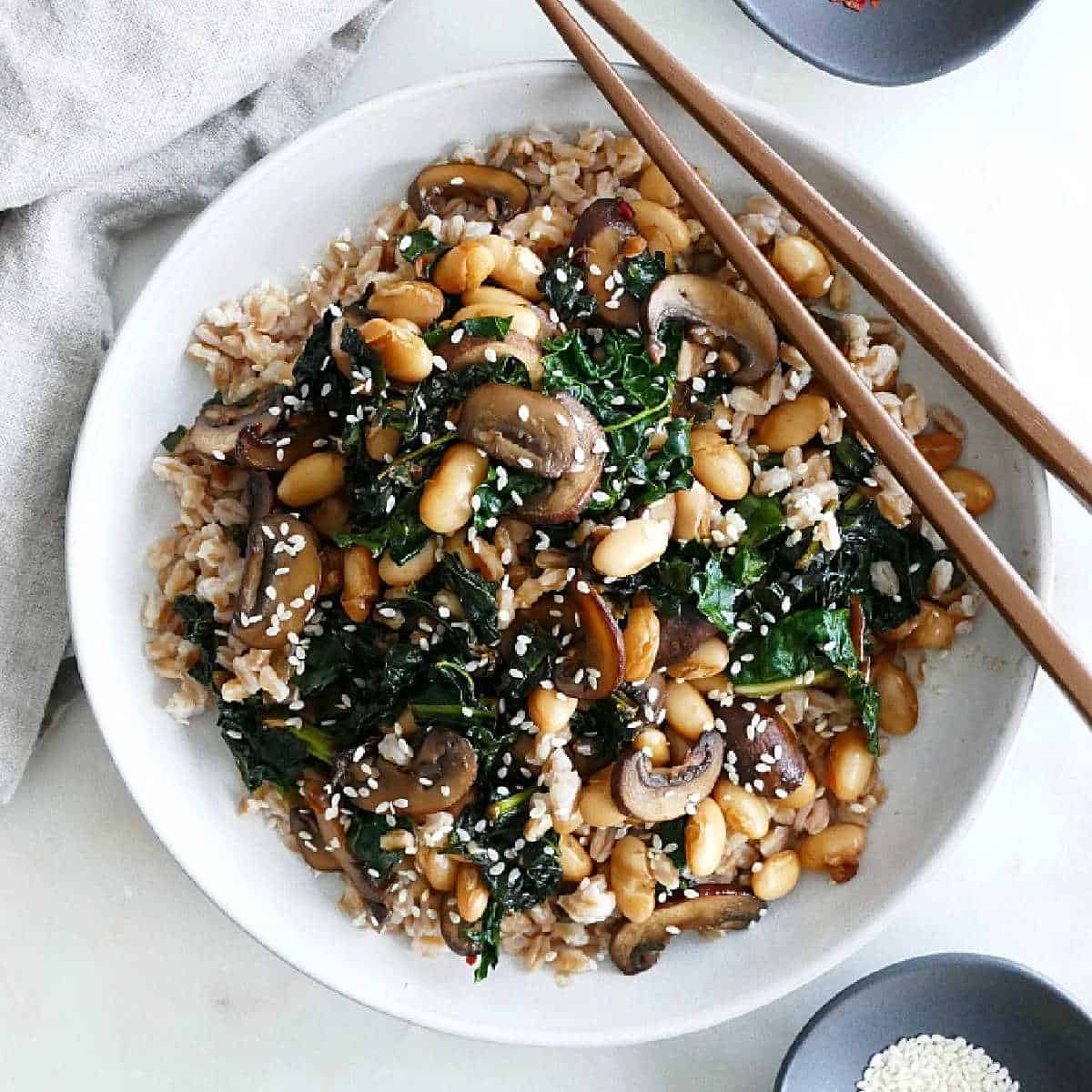 Time-saving tips: Make the farro in advance or use the 10-minute farro from Trader Joe's. Feel free to substitute with brown rice or quinoa.
Fennel Lentil Salad
The licorice-like flavor of fennel adds a lot of character to this salad. It pairs really well with the lentils, feta cheese, and parsley to make for a quick but interesting dinner.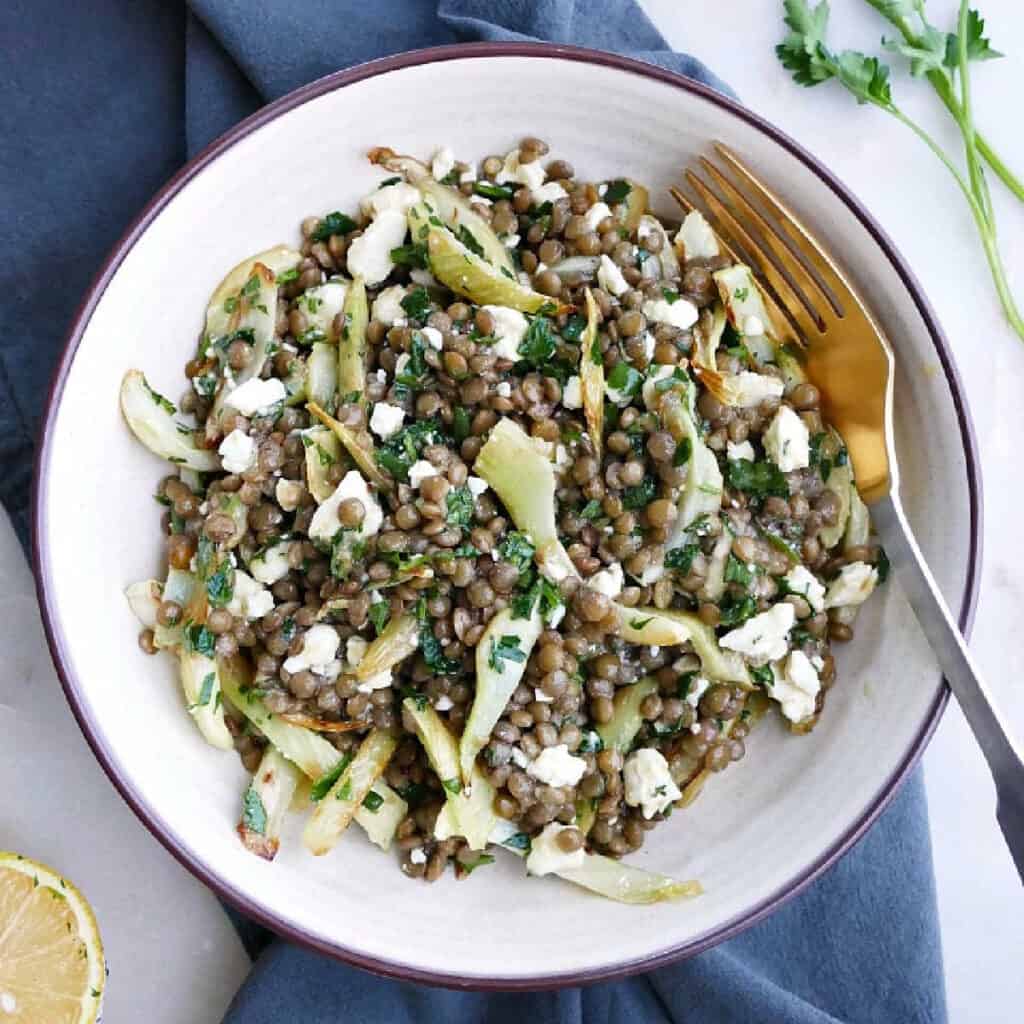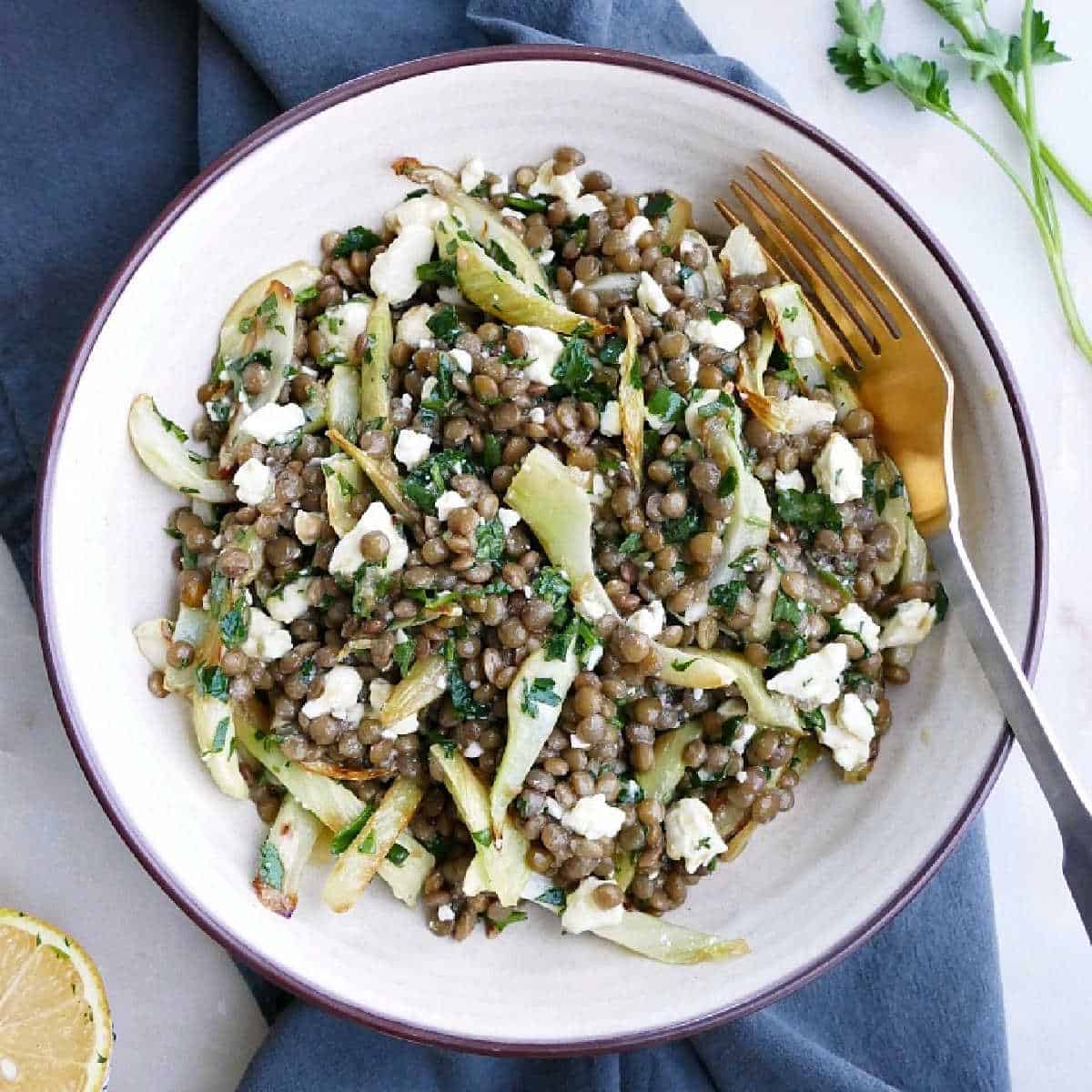 Helpful tips: Serve as a vegetarian main dish or on the side of baked fish.
Acorn Squash Eggs-in-a-Hole with Sage Brown Butter
This recipe may sound fancy, but it's incredibly easy to prepare! The entire dish uses only five ingredients.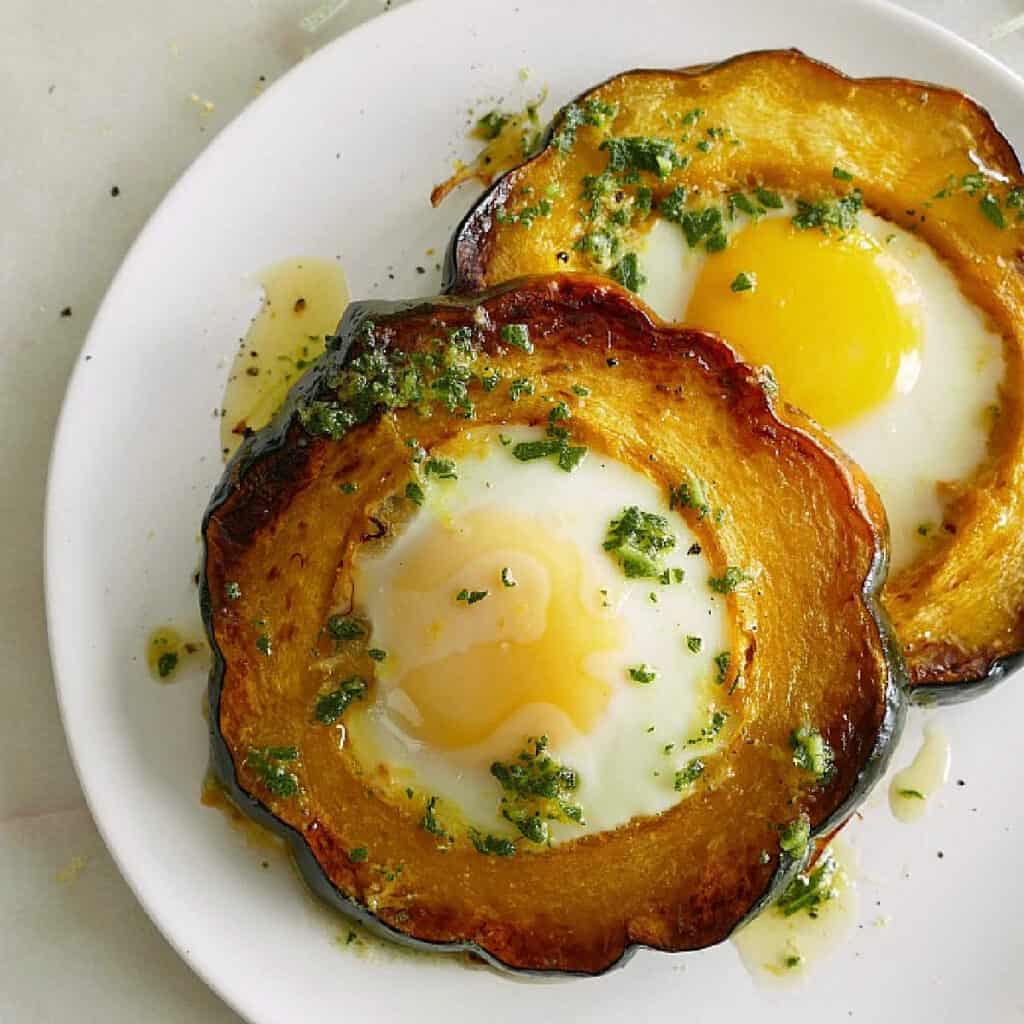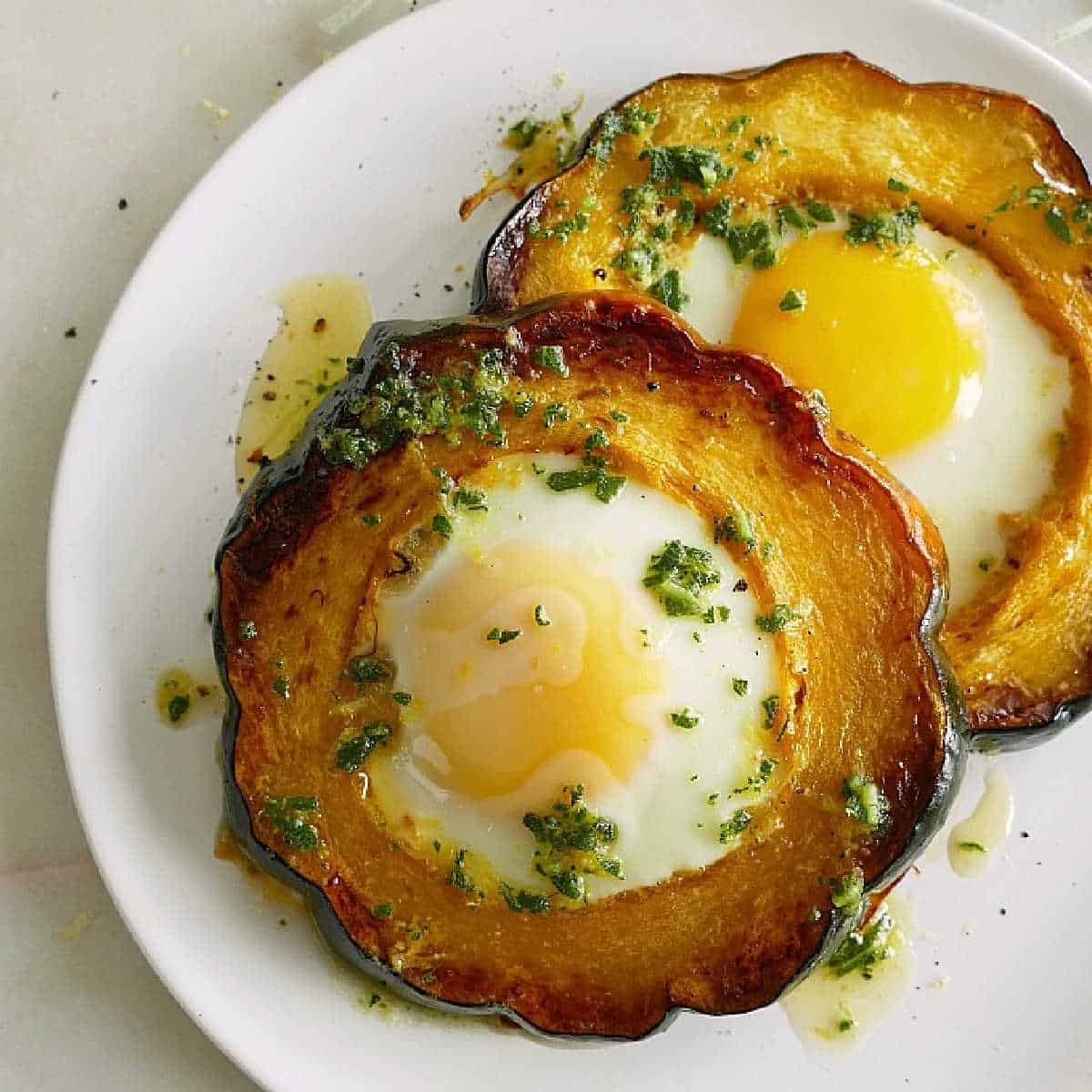 Helpful tips: Serve with a mixed greens salad or sliced apples and pears.
Coconut Beetroot Curry with Thyme
Beets add more than just a pretty color to this fall dinner. They're loaded with fiber and disease-fighting compounds, too. Reap these benefits with just 30 minutes of combined prep and cook time.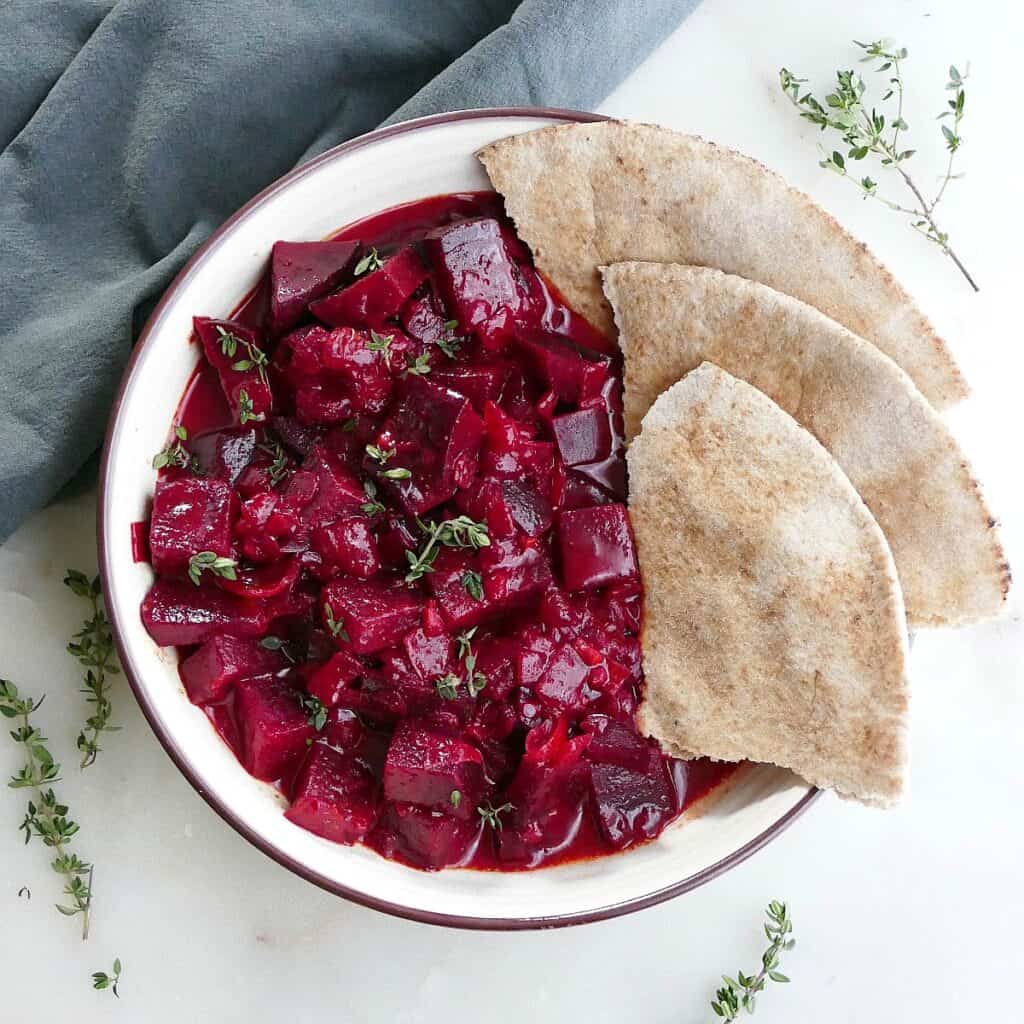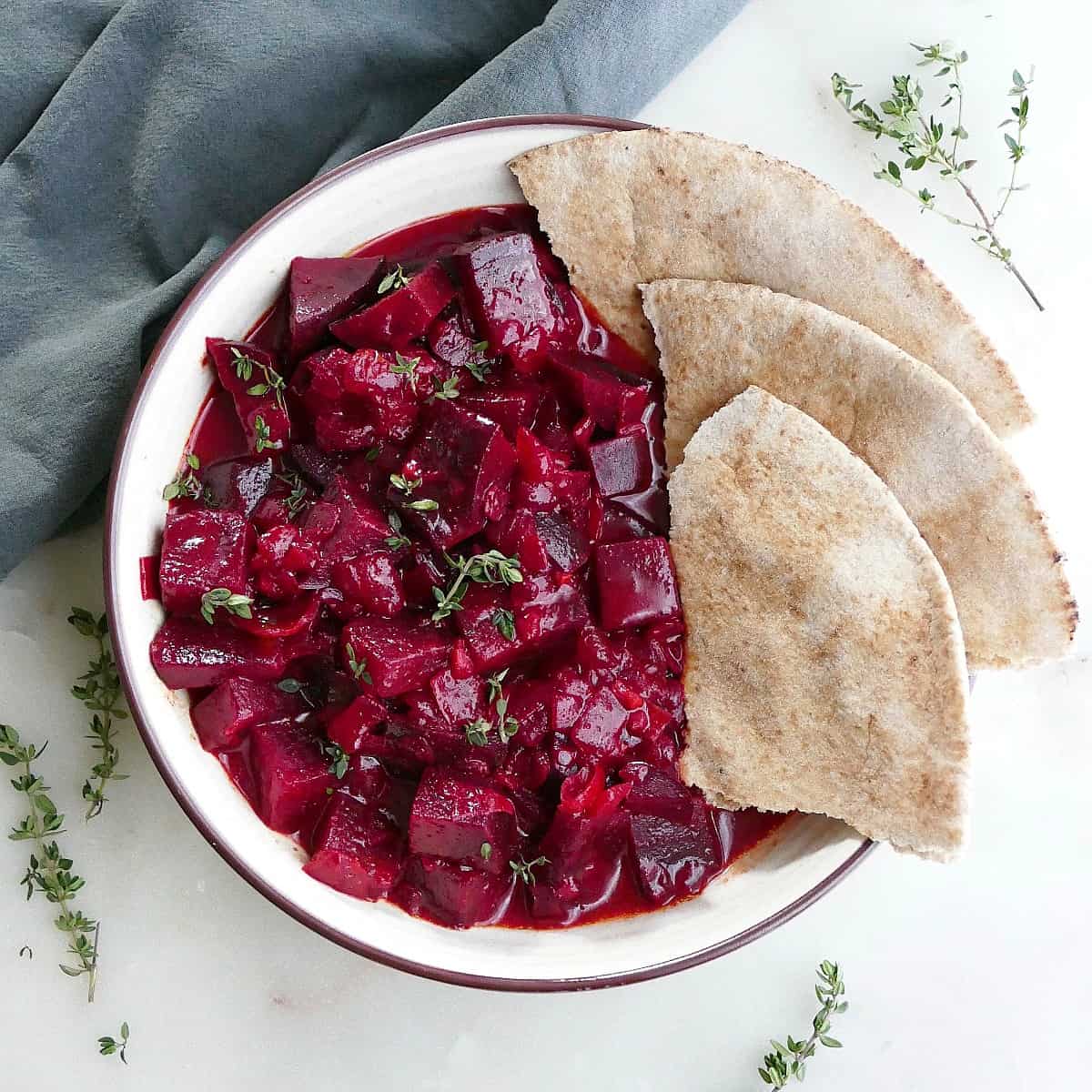 Helpful tips: Add a can of white beans or chickpeas for some extra protein.
Healthy Vegetable Tortellini Soup
Get all the same flavors as tortellini served with tomato sauce, but with some extra veggies thrown in there! This soup is affordable, convenient, and comforting.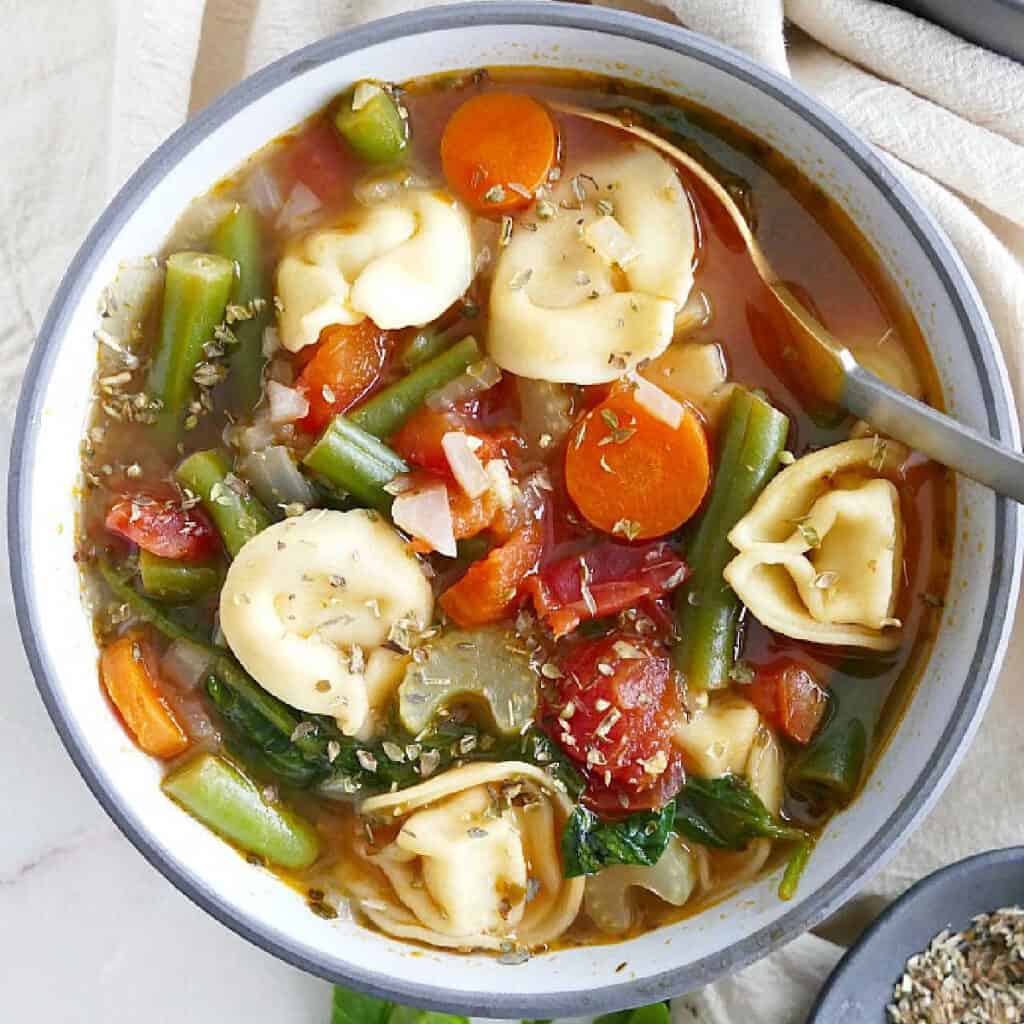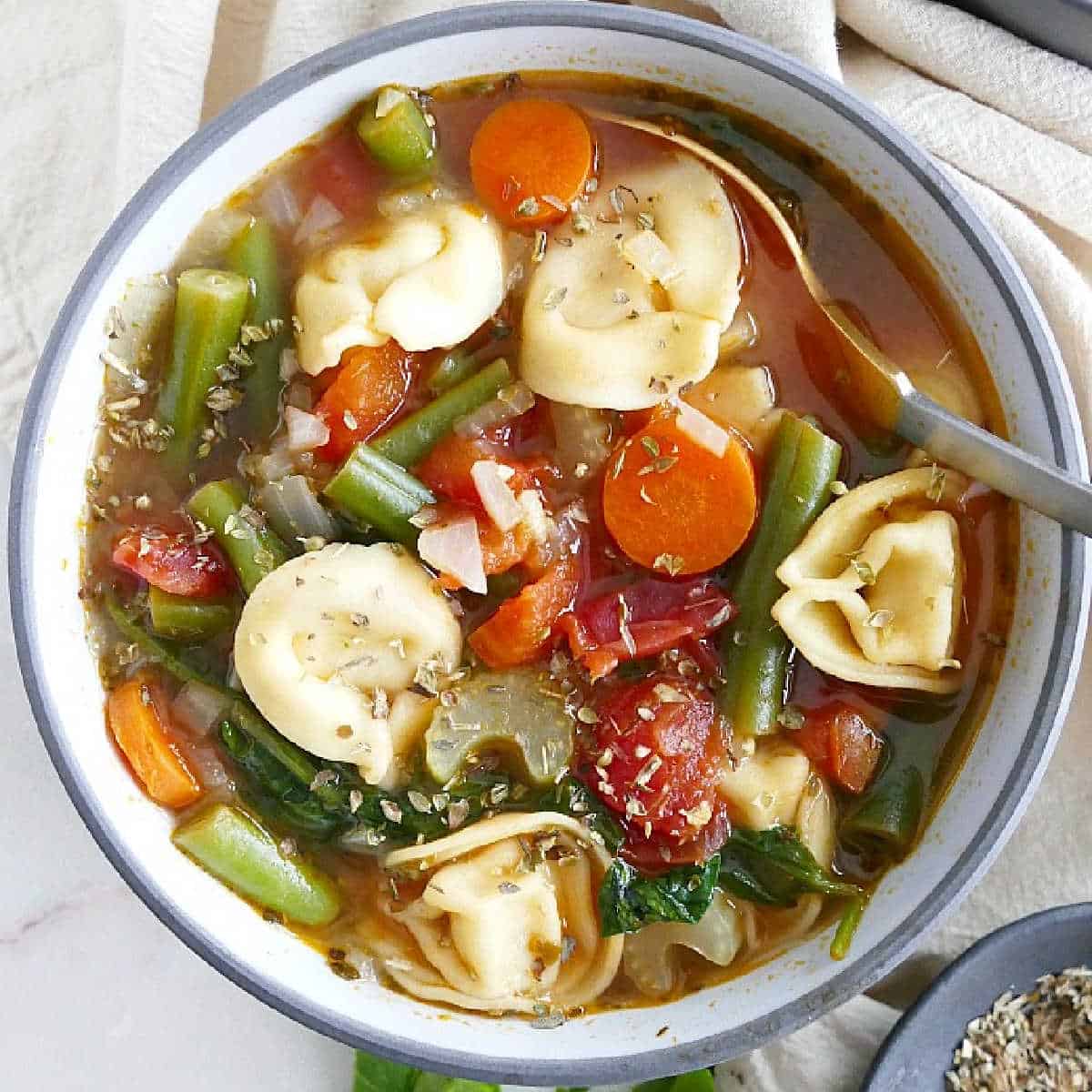 Time-saving tips: Use pre-sliced or frozen veggies to cut back on prep time.
Maple Swiss Chard Salad with Turkey
If you're in the mood for a fall salad, this is one of the best options. The maple syrup dressing balances out the bitter chard. Shredded turkey adds filling protein.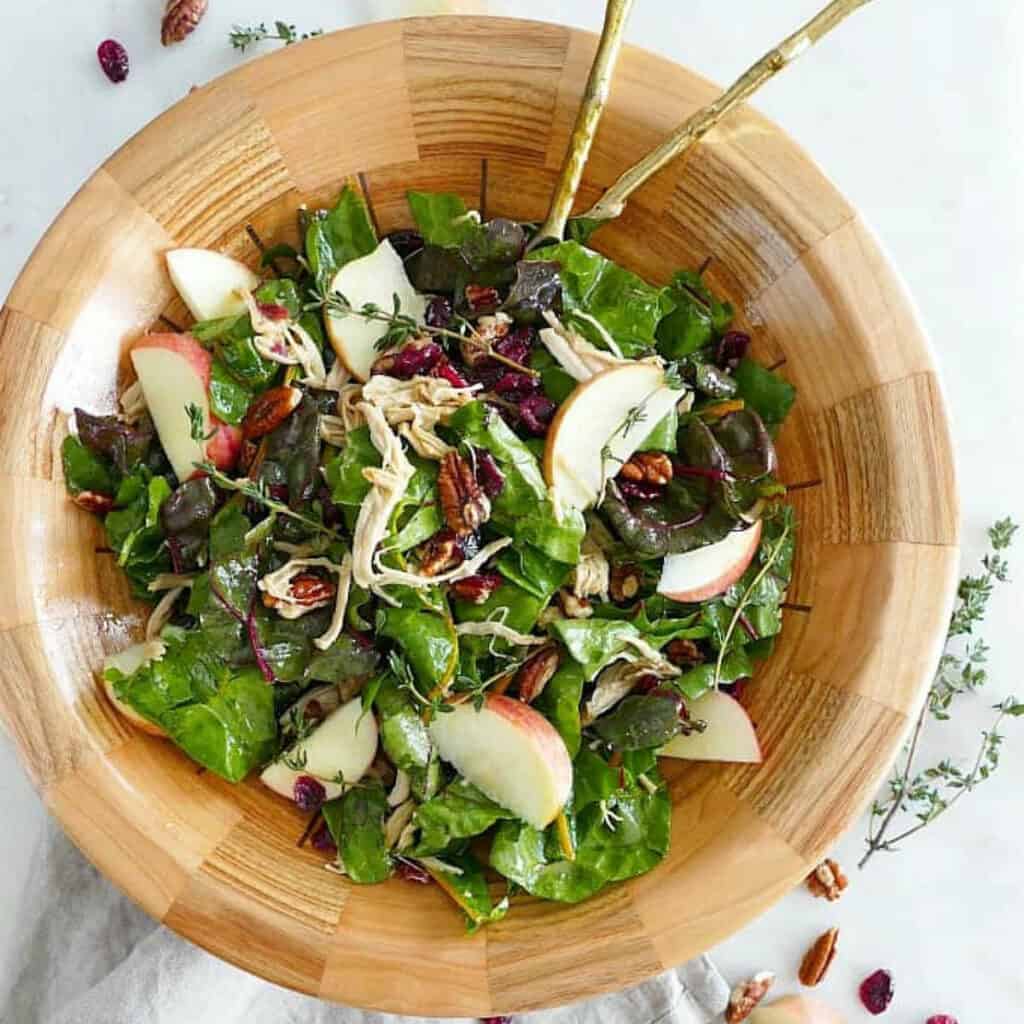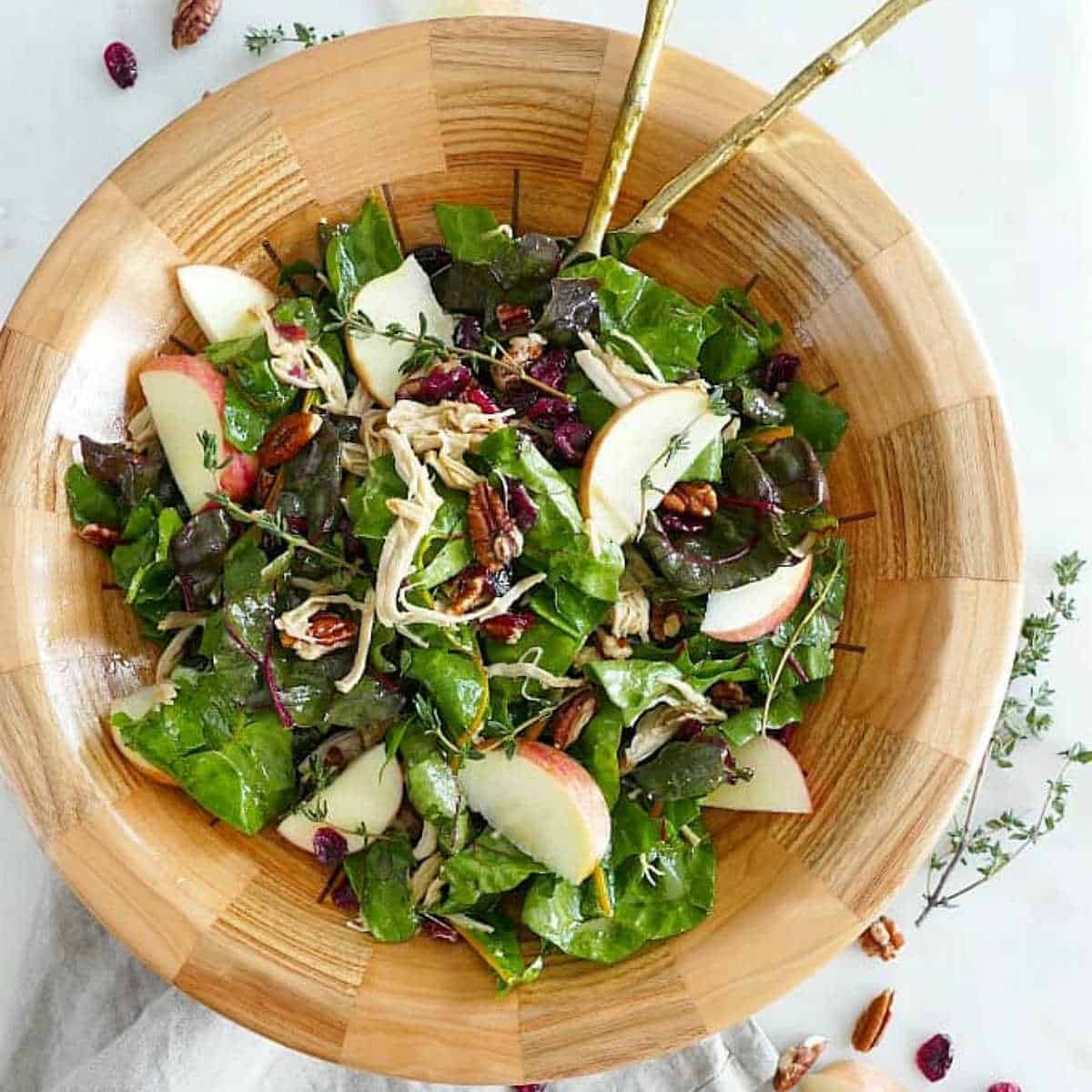 Helpful tips: This salad is a great way to use up leftover Thanksgiving turkey.
Spaghetti Stuffed Bell Peppers
Prep the spaghetti filling in under 30 minutes, and let the oven do the rest of the work for you. This fun recipe is adored by kids and adults alike.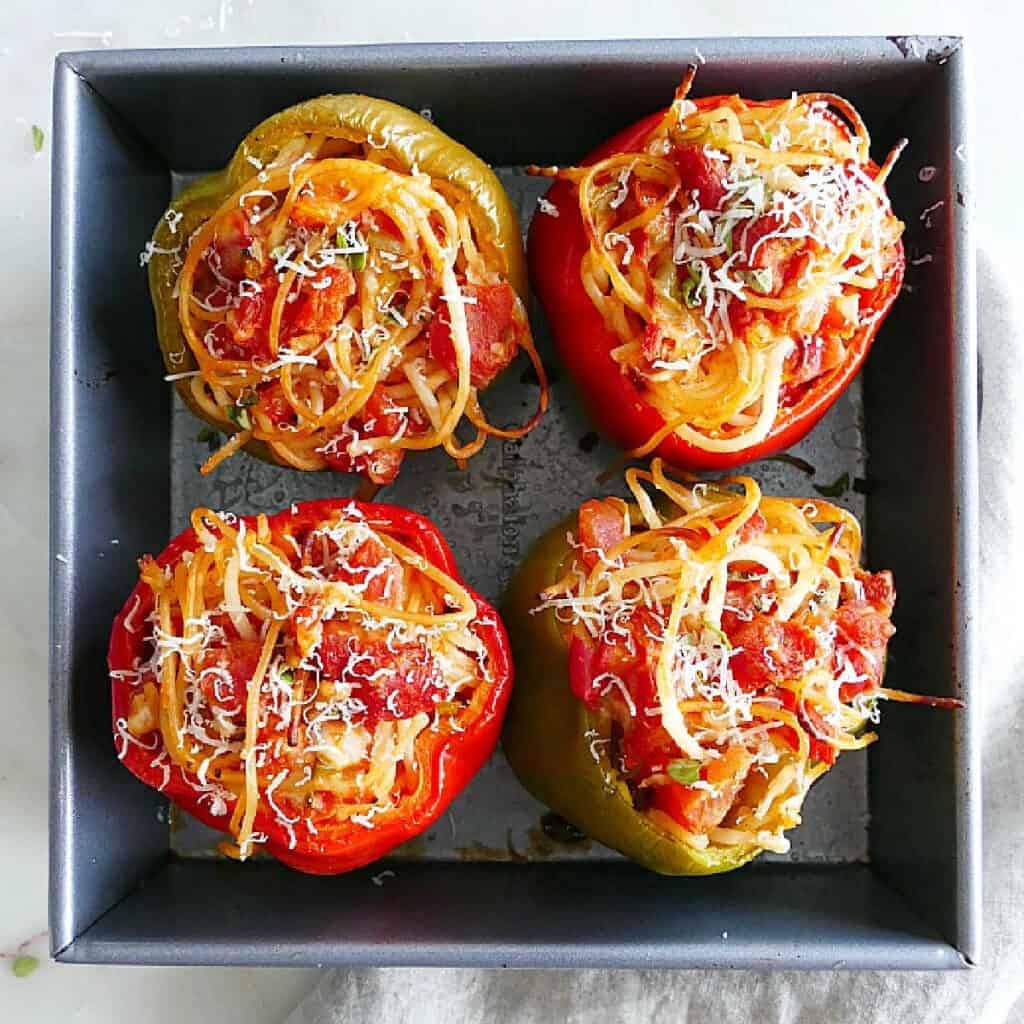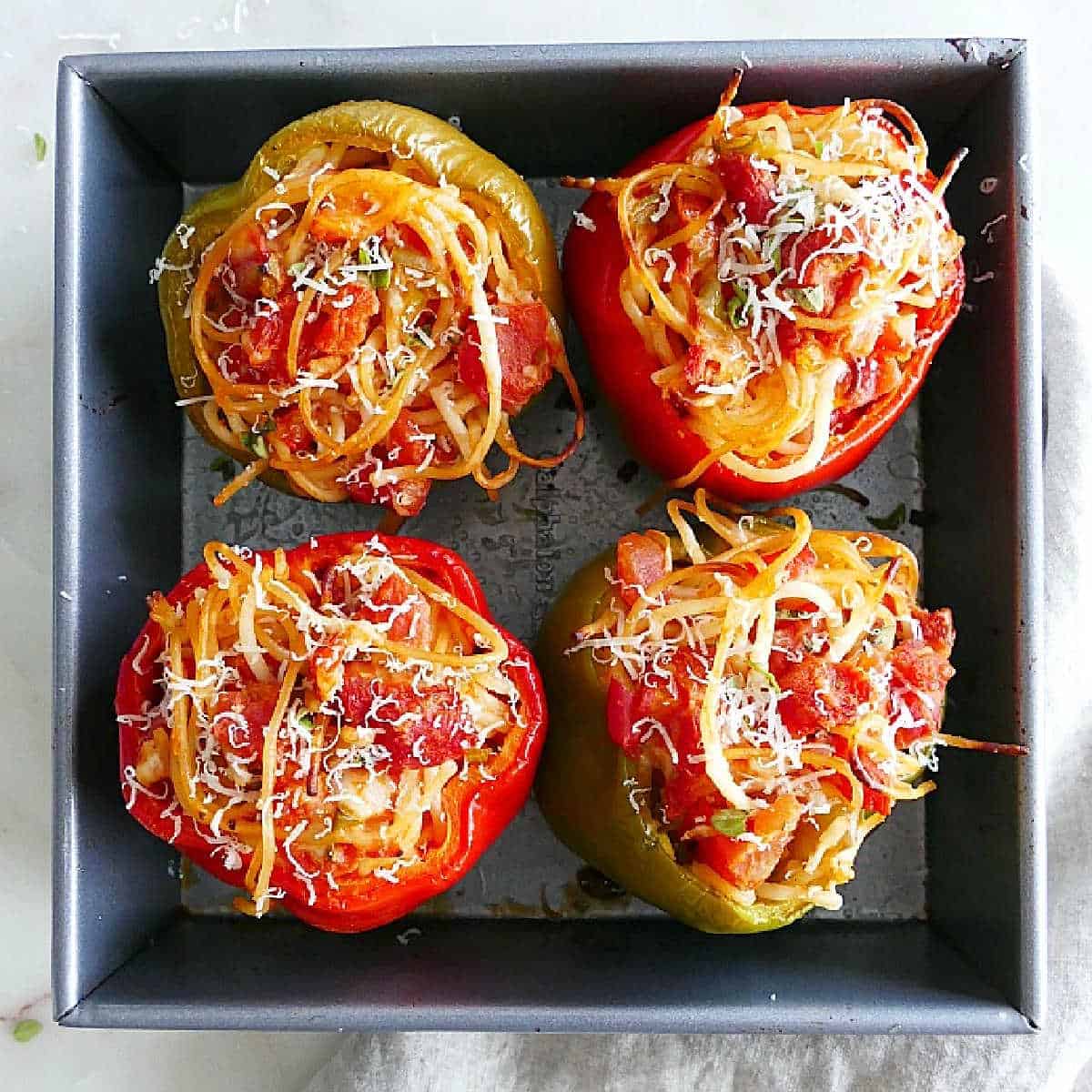 Helpful tips: Serve with a side salad, roasted broccoli, or steamed green beans.
Baked Curry Carrot Falafel
Homemade falafel is a treat for the taste buds. My version incorporates an extra veggie (carrots) and all of the flavorful curry spices. Serve the falafel in whole wheat pita pockets with tzatziki or hummus.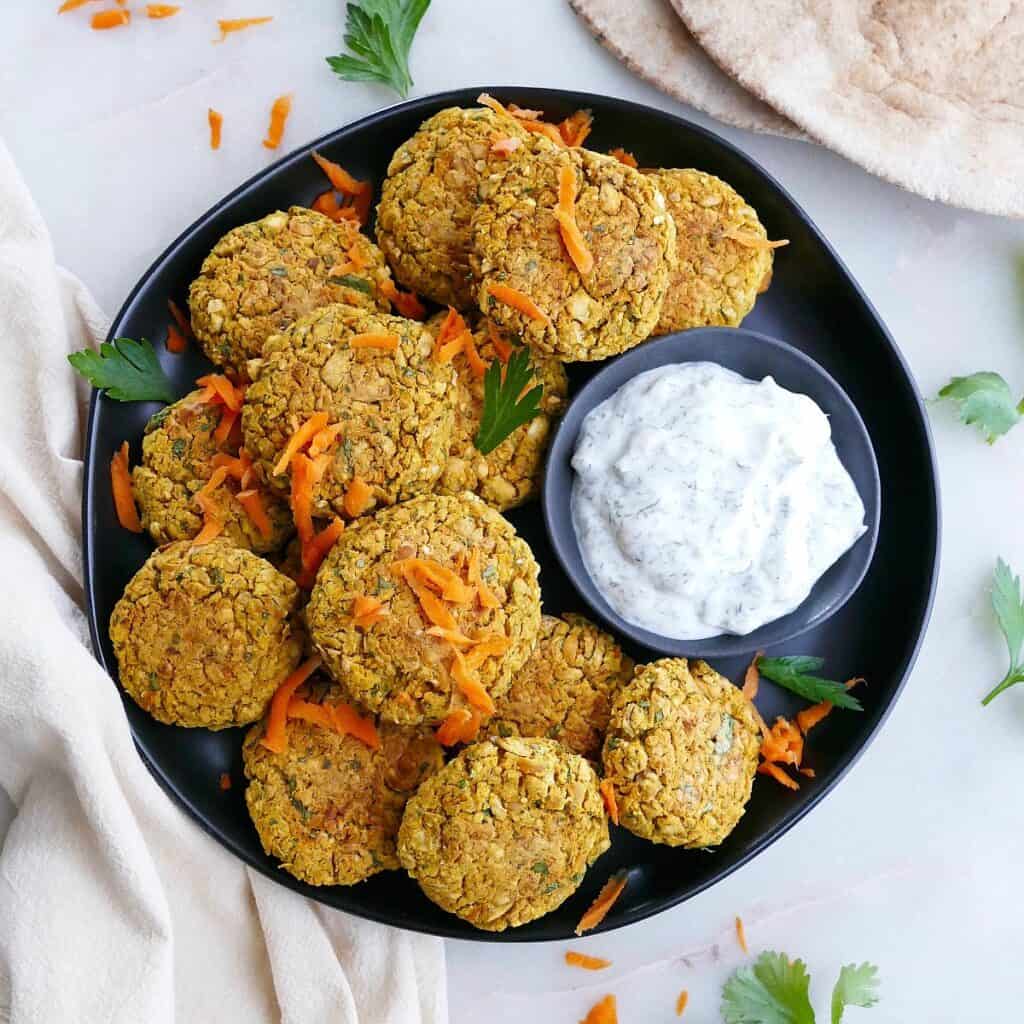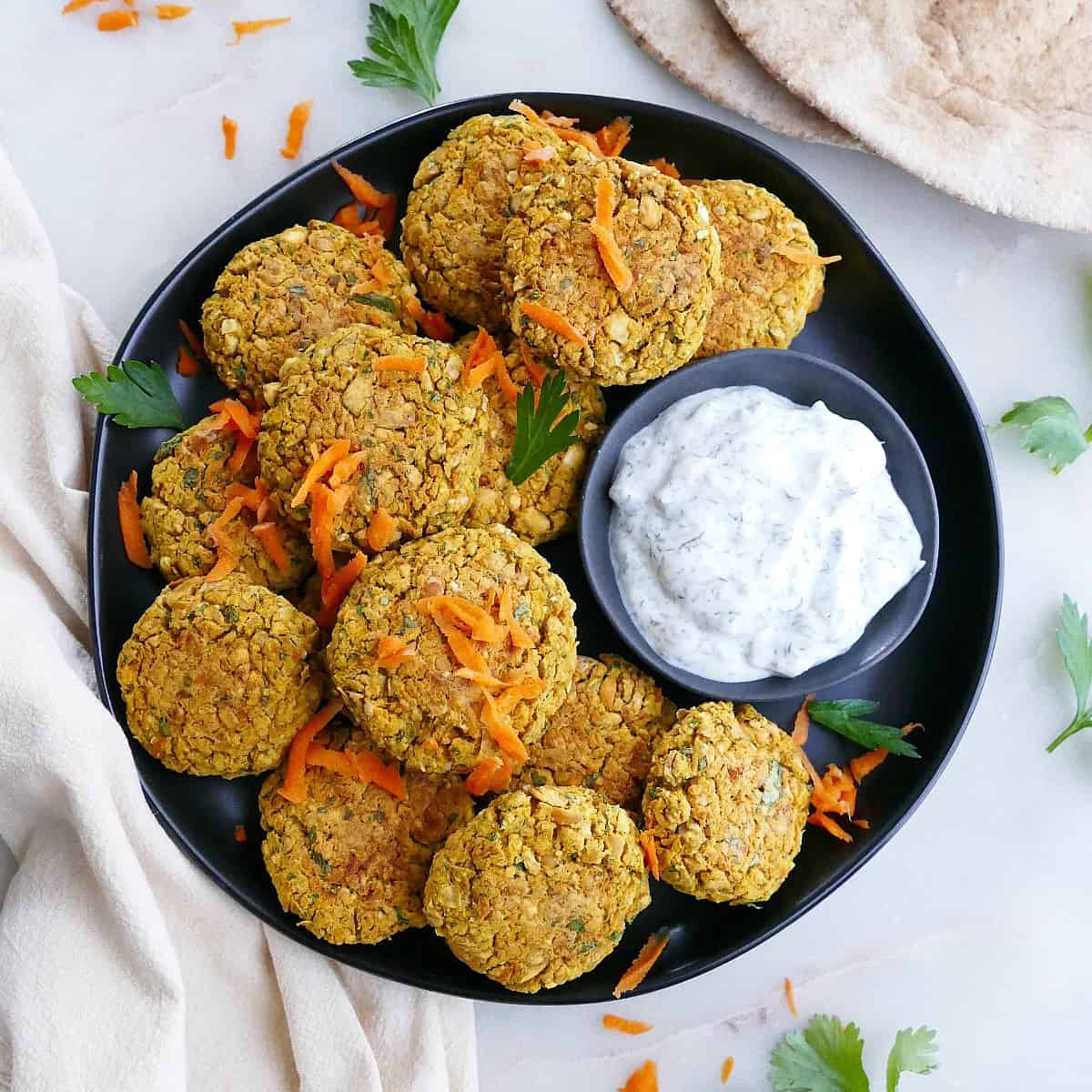 Time-saving tips: Make the falafel ahead of time and freeze for later use.
White Pizza with Broccoli
Who doesn't love pizza night?! Two types of cheese make this pizza extra filling, while the broccoli adds fiber and serves as the veggie for the meal.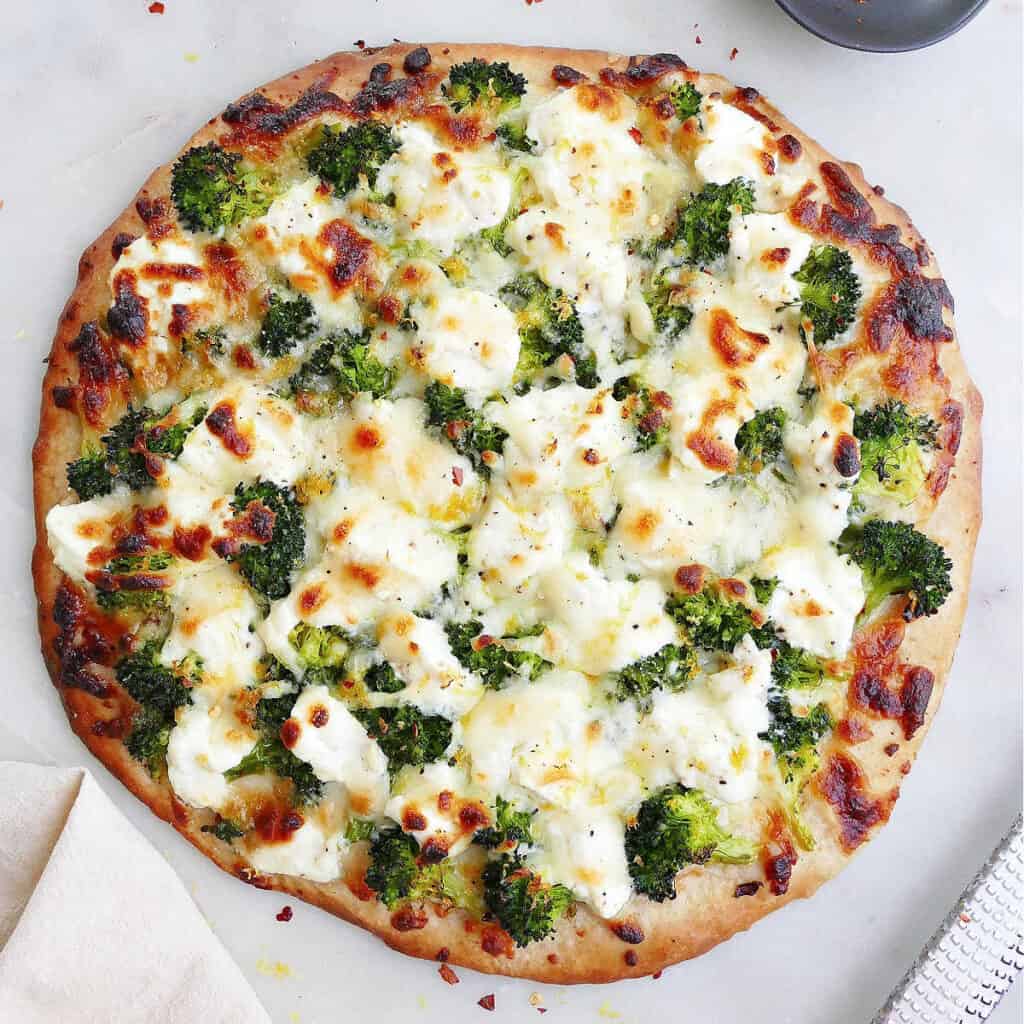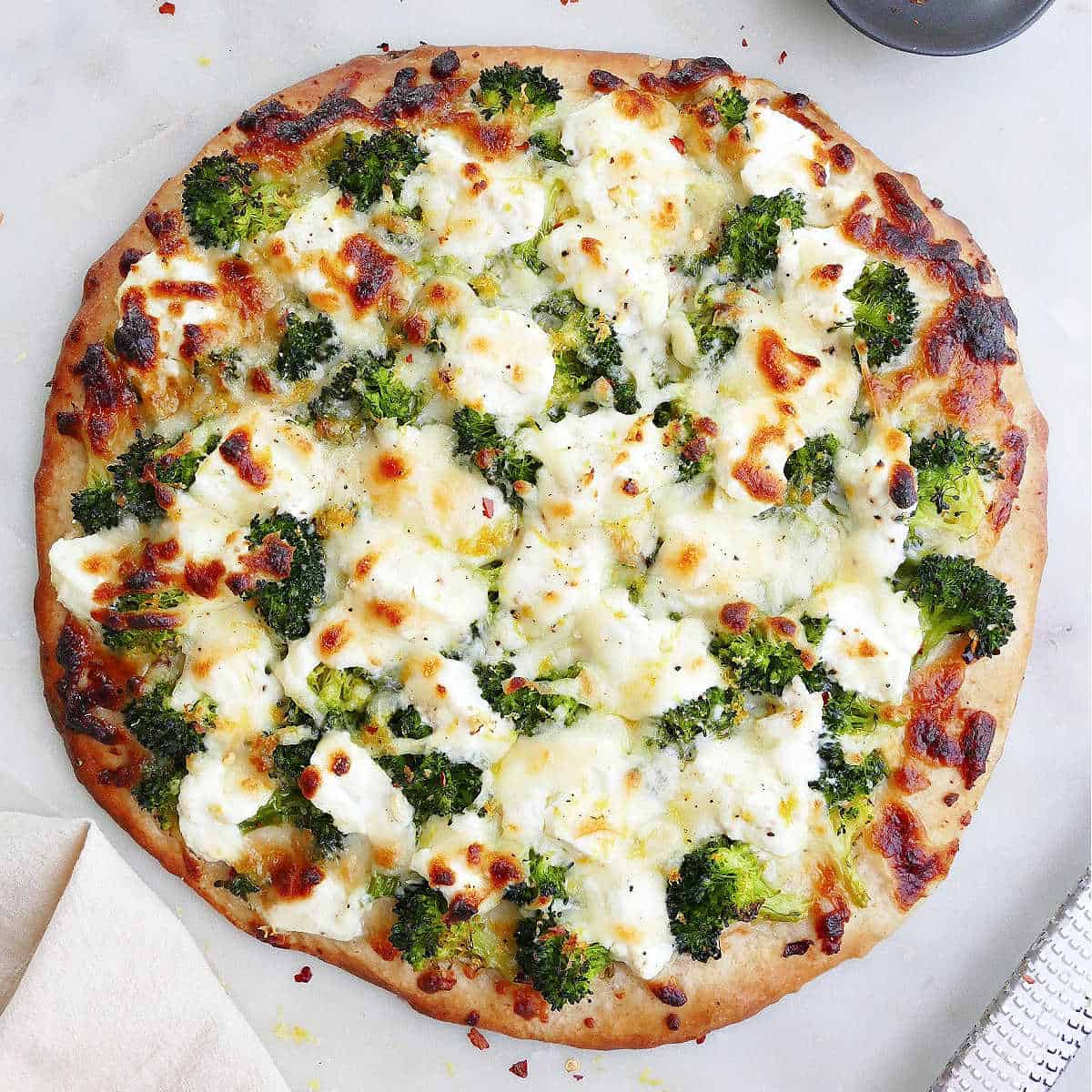 Time-saving tips: Use store-bought crust or homemade crust that you made in advance. You can also steam the broccoli ahead of time and keep it in the fridge for a quicker pizza assembly.
Hidden Veg Pasta Sauce with Ground Beef
Pasta is such an easy dinner, but it may not be that satisfying on its own. Serving pasta with this veggie and beef tomato sauce makes for a much more balanced meal!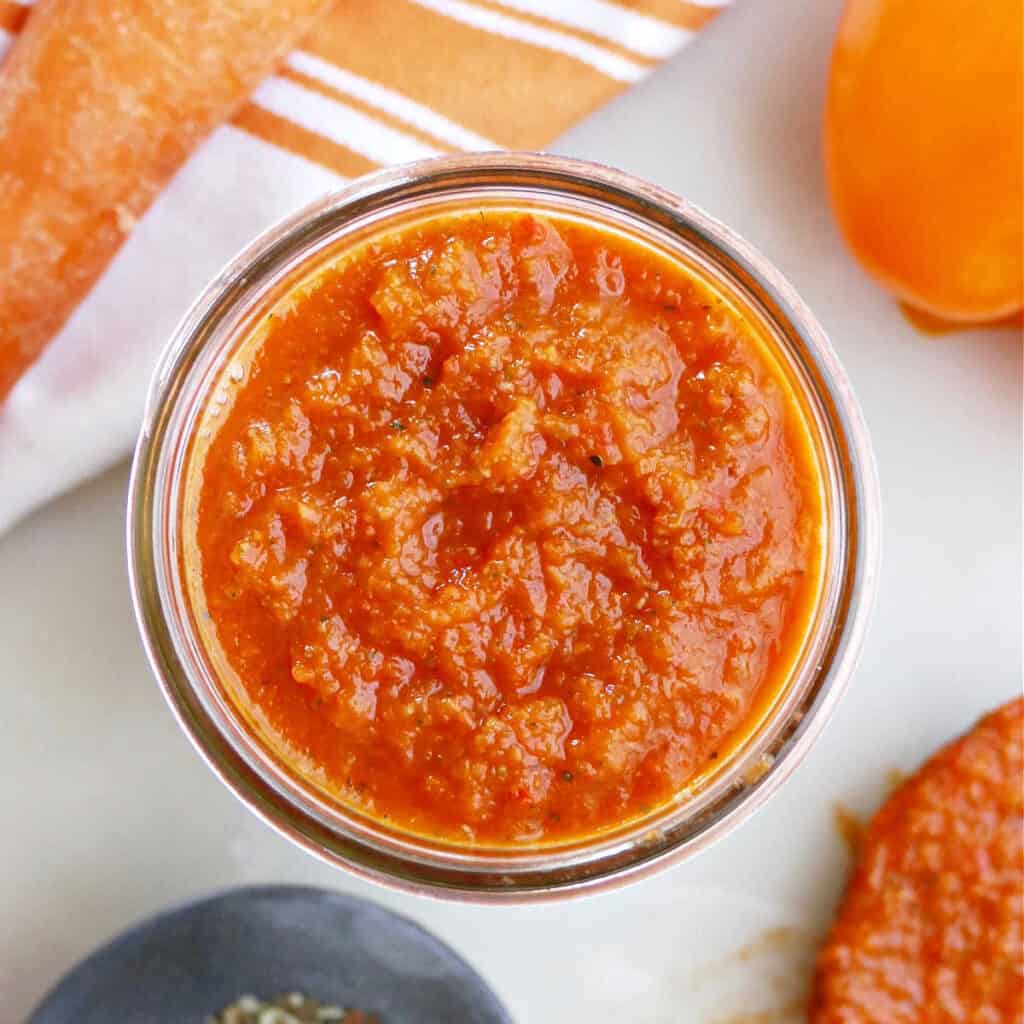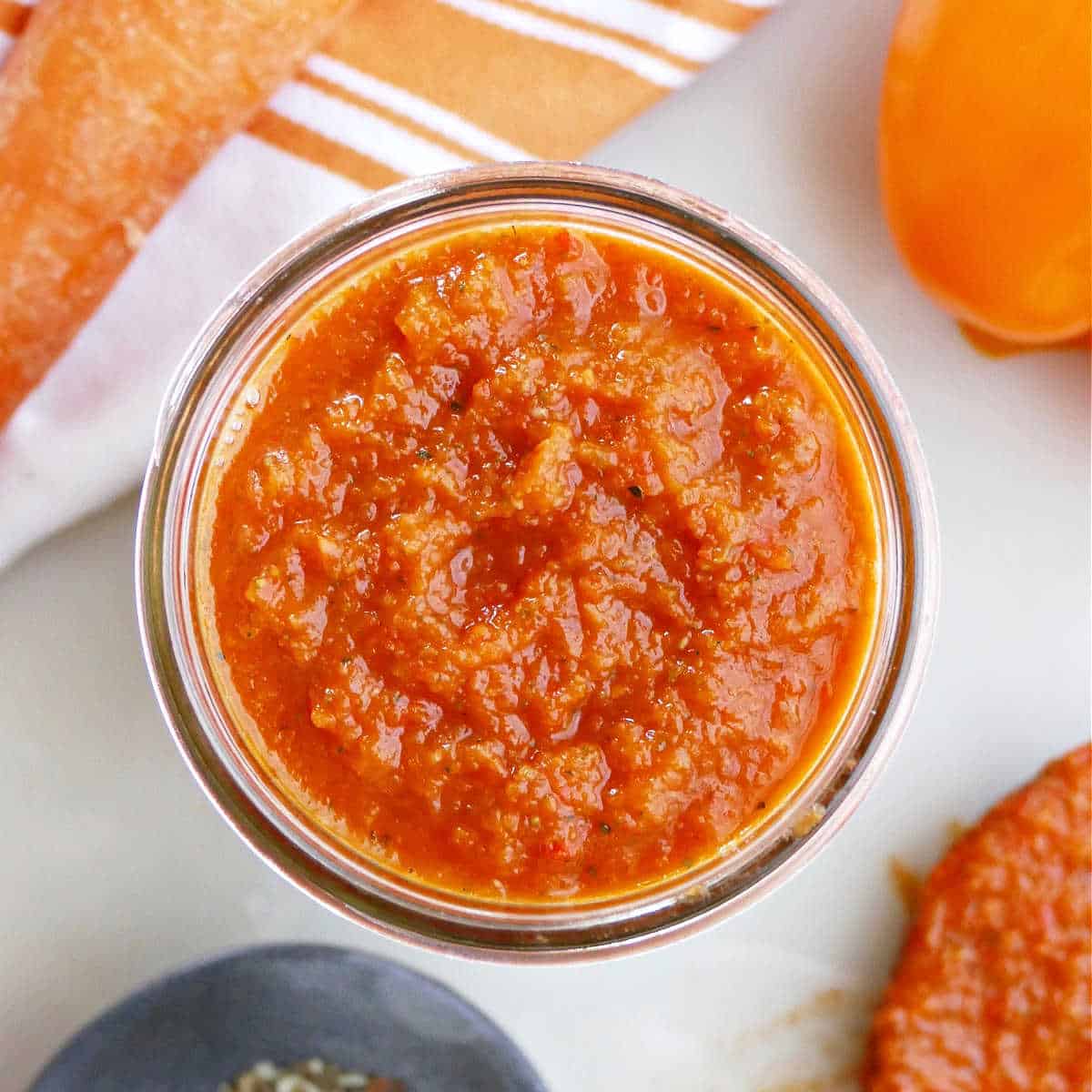 Time-saving tips: This recipe freezes beautifully. Keep a batch in your freezer for busy nights.
Chicken Fajita Bowls
This recipe is an "assembly meal." You can prep the ingredients ahead of time and assemble the dish when you're ready to eat. It's a great choice for busy families who can't always eat together.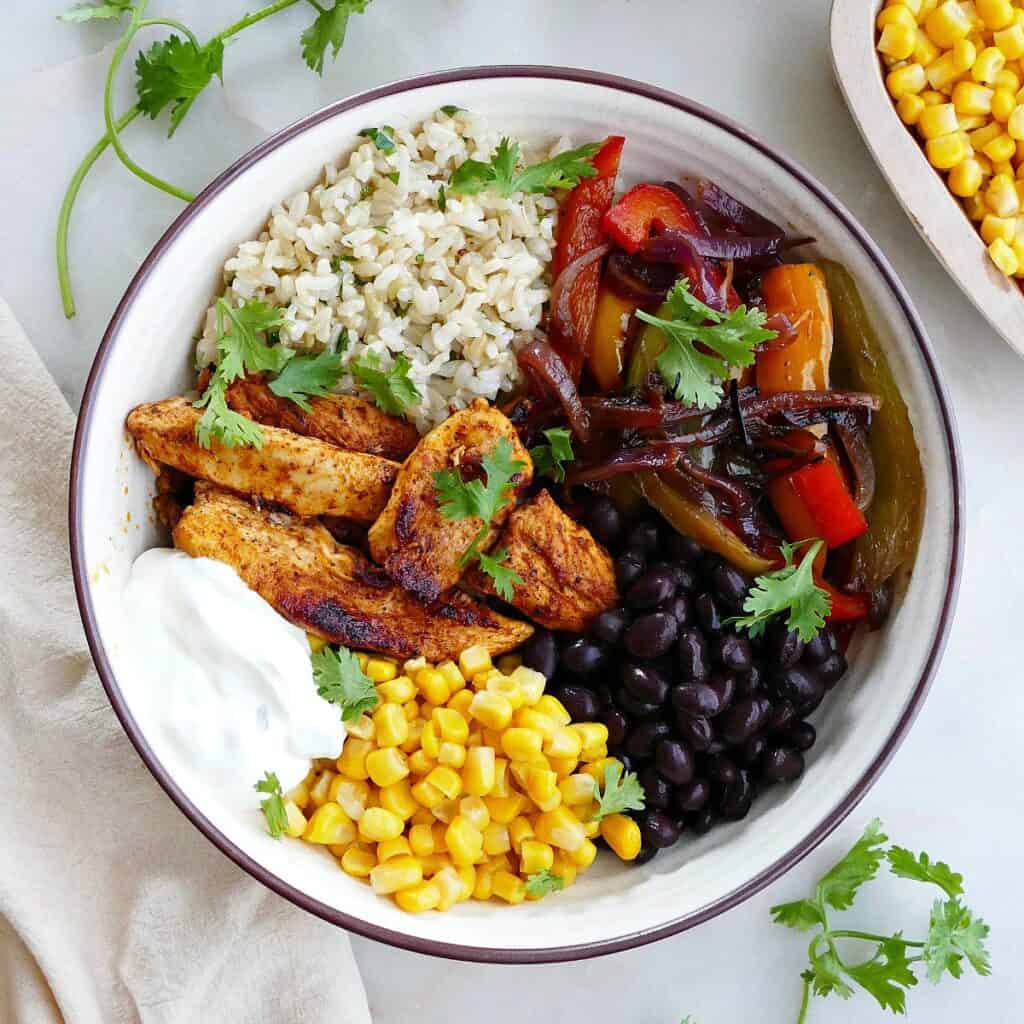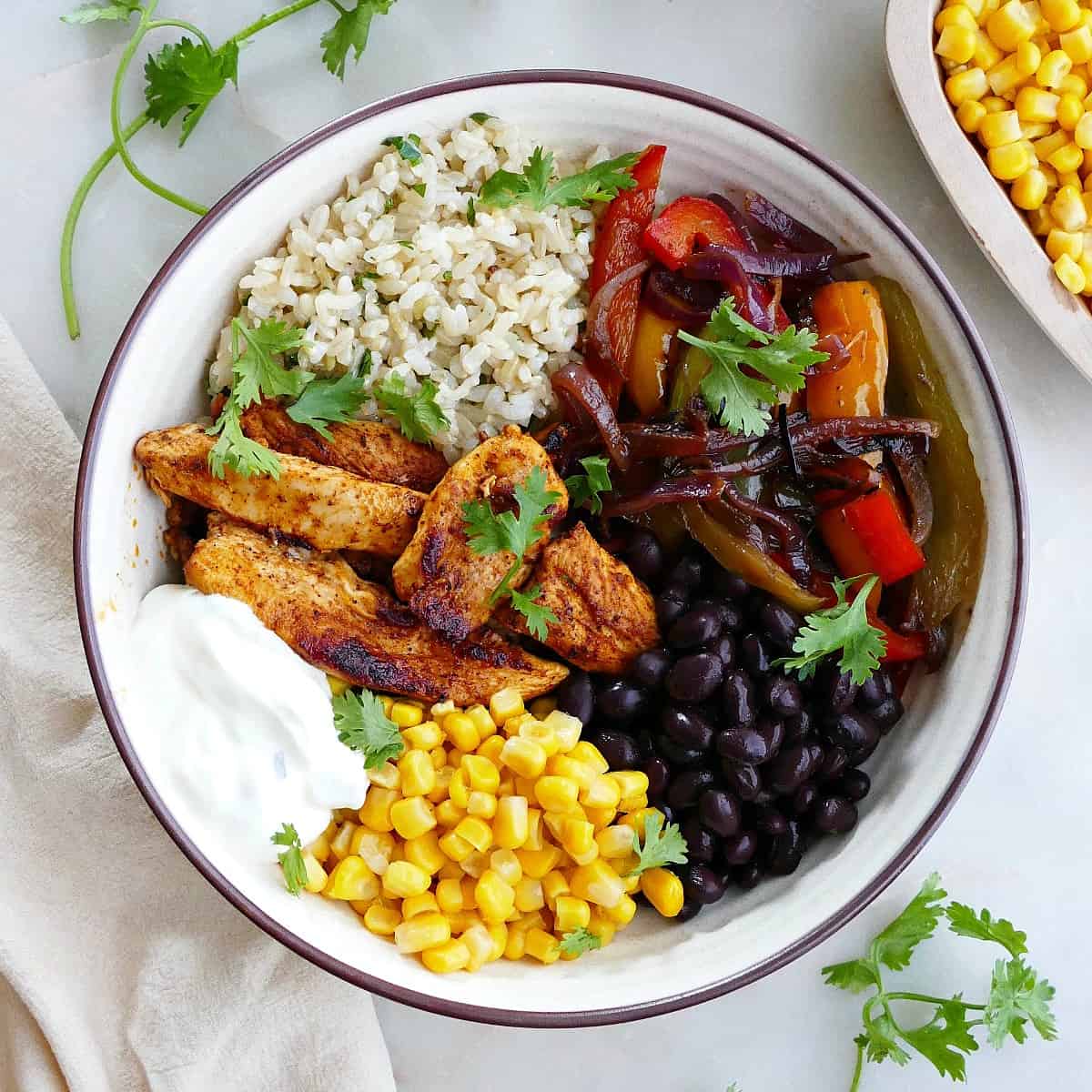 Helpful tips: Keep the ingredients in separate containers. That way, each family member can make a customized bowl.
Lentil Stuffed Acorn Squash
Hearty winter squash is the perfect shape and size to be stuffed. Make the easy filling while the squash roasts in the oven!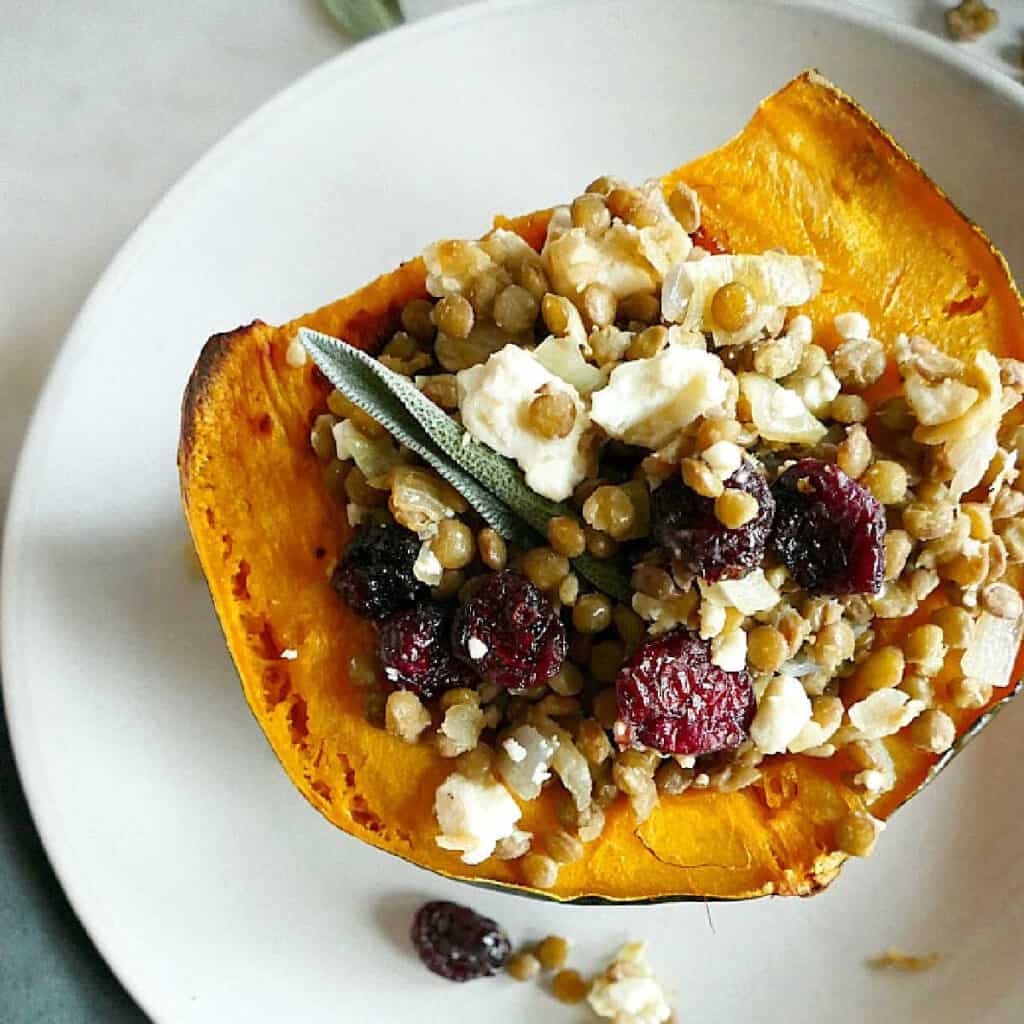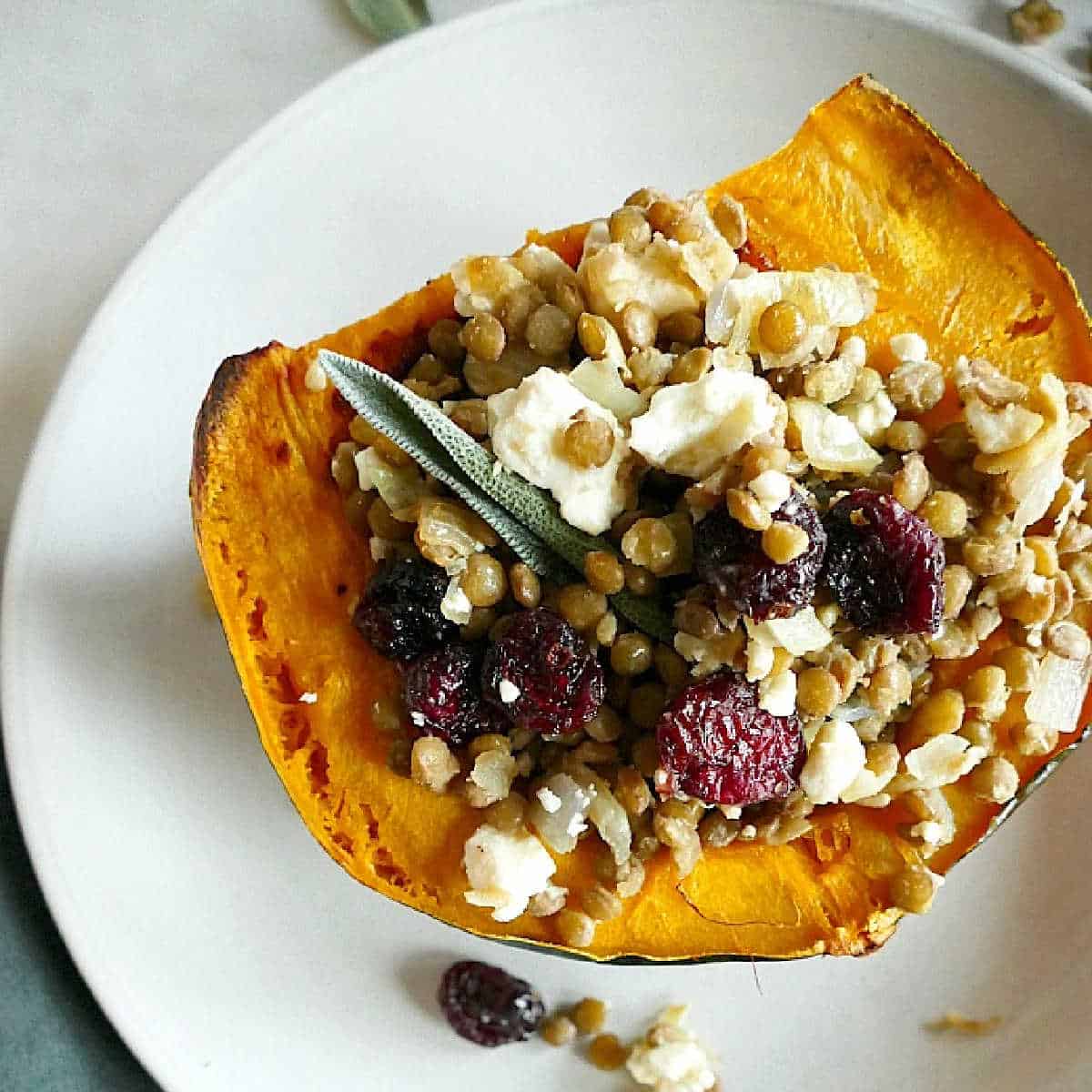 Time-saving tips: Use pre-cooked lentils, available at Trader Joe's and some other stores.
Garlic Lemon Creamy Kale Pasta
There's nothing more comforting than a creamy pasta dish on a cool fall evening. This recipe includes a healthier take on jarred Alfredo sauce and some cooked kale for color and fiber.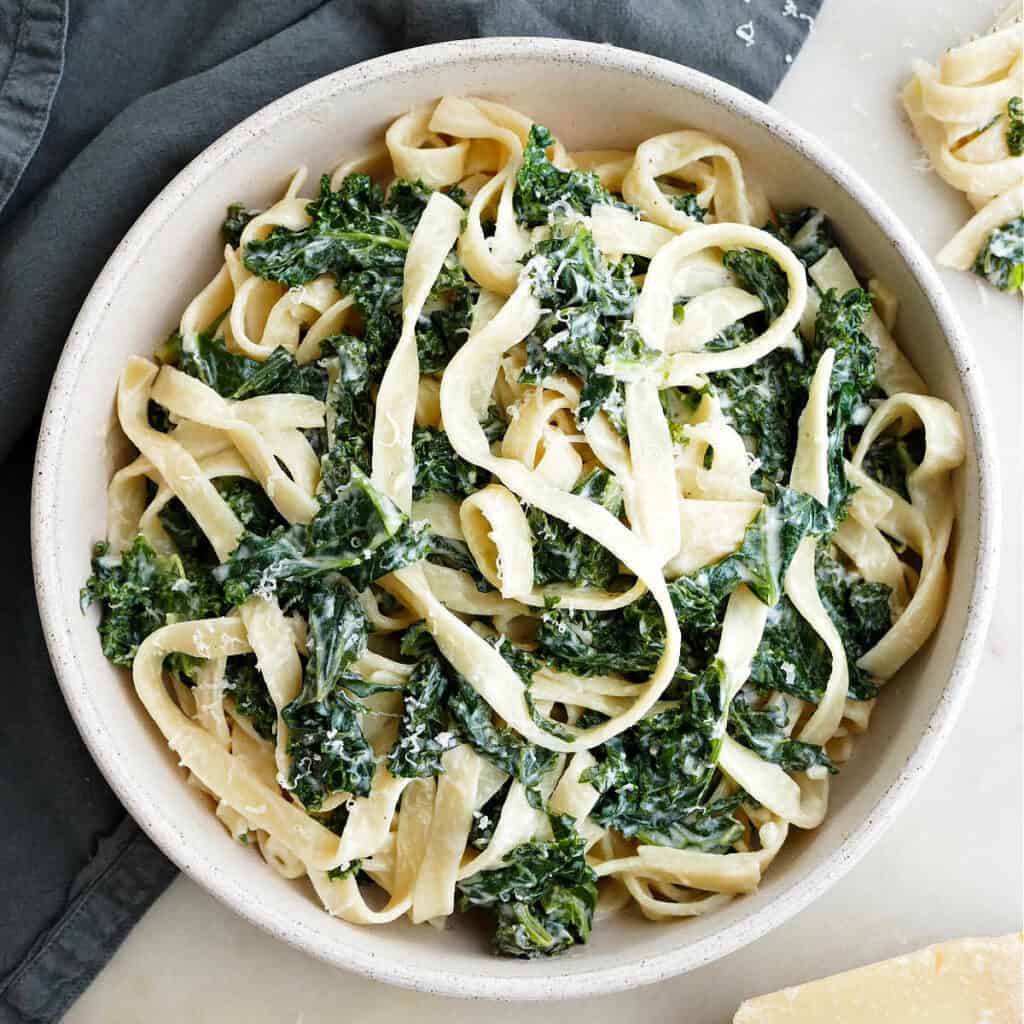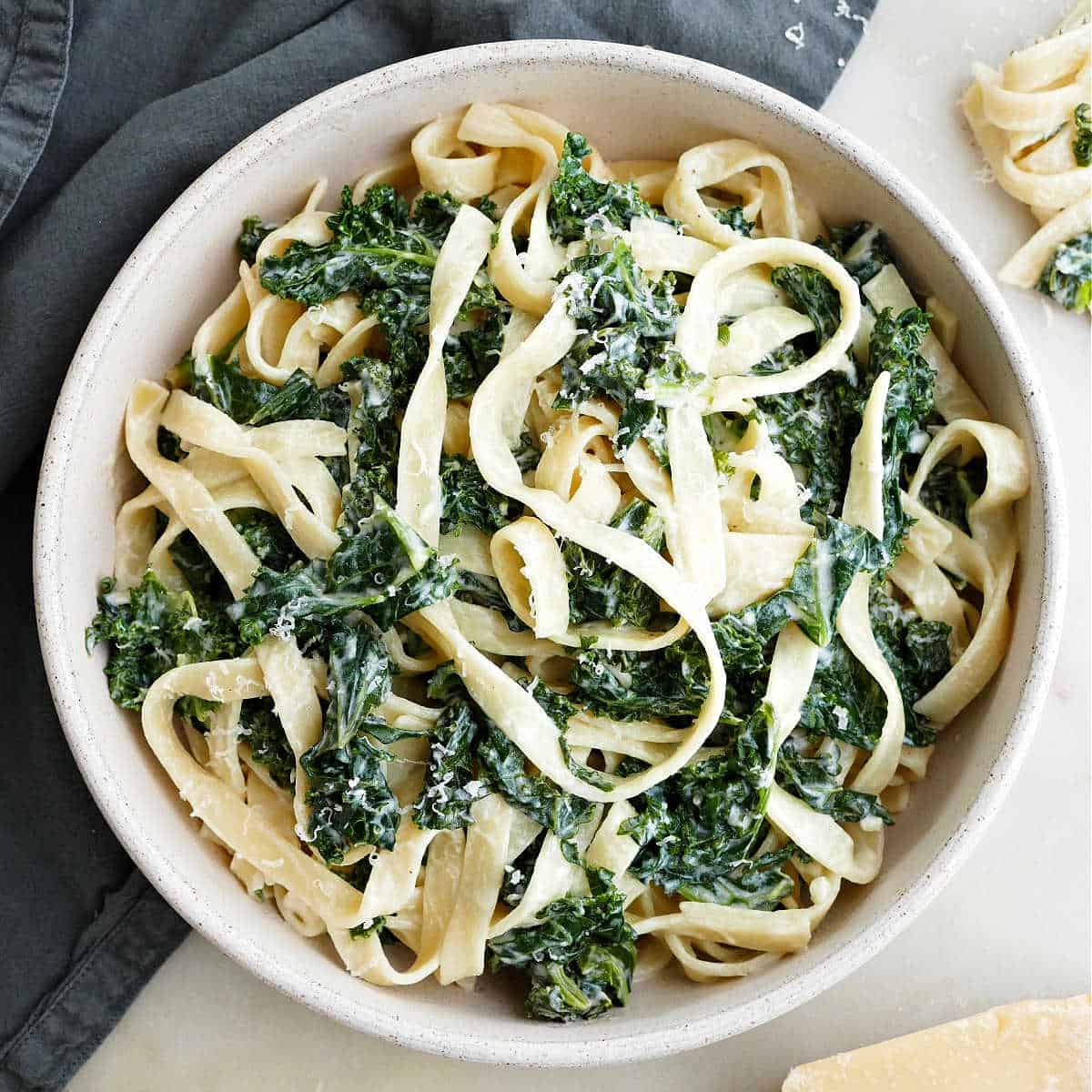 Helpful tips: Serve with baked chicken for a complete meal.
Did you make a recipe on this list? Be sure to leave a star rating or review on the recipe post!