Wondering what vegetables to eat in February? This produce guide highlights all of the best foods in season in February. Learn how to use them in recipes and build a one-week meal plan.
This post may contain affiliate links. For more information, see my affiliate disclosure.
Happy February, Veg World! While this month is typically marked by cold temps and winter blues, there's also a lot to look forward to in these 28 days. February is an awesome time for seasonal produce. In fact, some of my favorite veggies are in peak season right now! Plus, Valentine's Day and the Super Bowl are fun occasions to gather with others and enjoy food together.
In this guide, I highlight 10 of my favorite foods in season in February. Be sure to check out the meal plan at the end of the post for tips on how to celebrate February produce to the fullest! You can also read my posts on Foods in Season in January and March for more winter vegetable inspiration.
Jump to:
Beets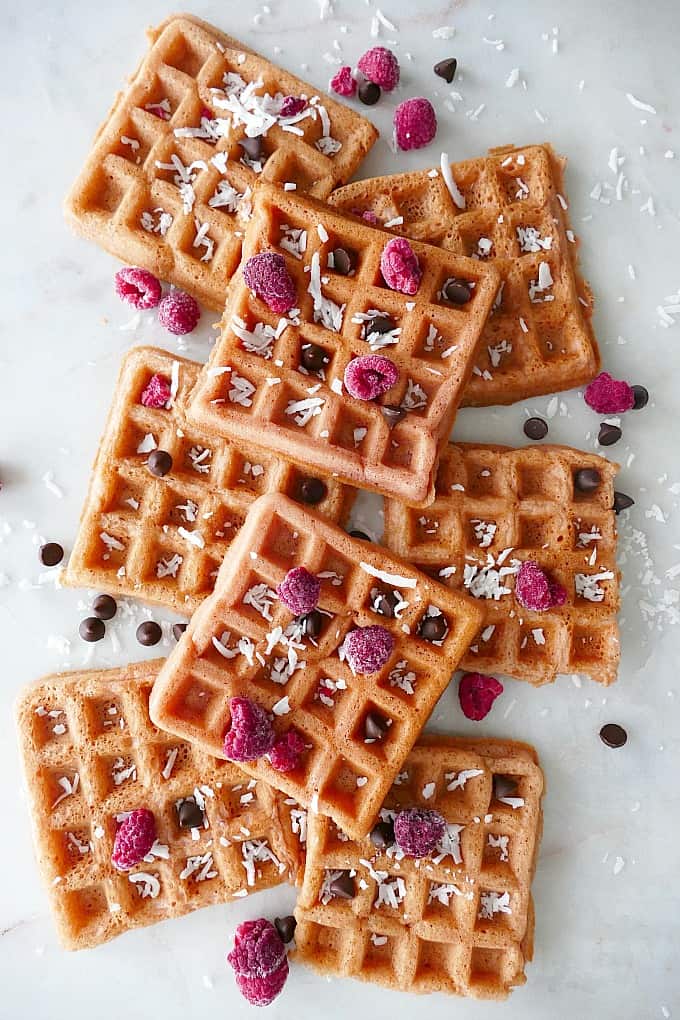 Beets are a great vegetable to eat more of in February. With their bright red color, they're perfect for celebrating American Heart Month and Valentine's Day! But remember — beets of all colors are fair game, too!
Cauliflower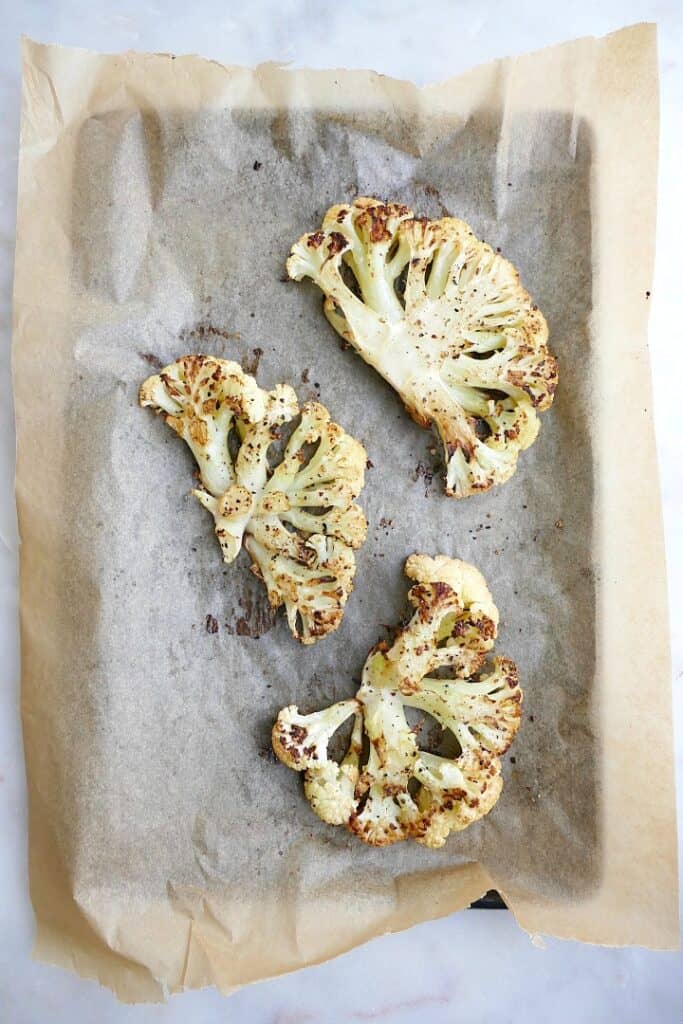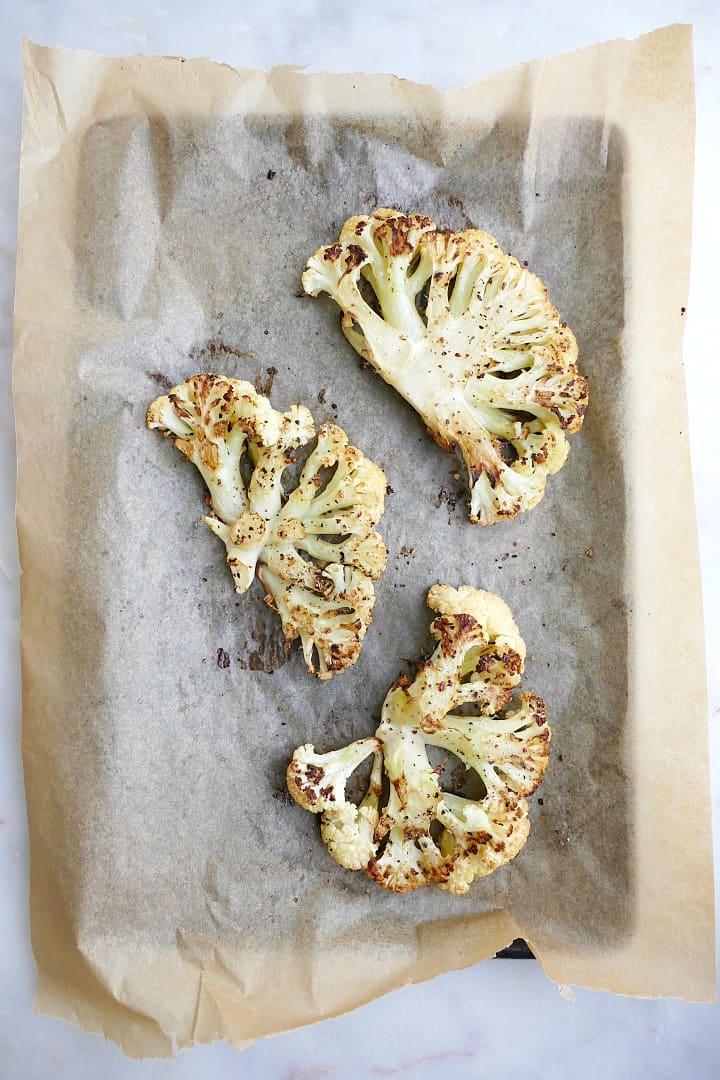 Cauliflower shows up in everything these days — pizza crust, crackers, pasta, and more. While I'm always on board with people eating more vegetables, I like recipes that focus on highlighting, rather than hiding, cauliflower.
The many iterations of cauliflower that exist on the market have made one thing clear, though. Cauliflower is a highly versatile vegetable. This holds true when preparing it in your home kitchen, too. You can roast it whole, slice it into "steaks," and, thanks to its fairly bland taste, season it in countless ways.
Celeriac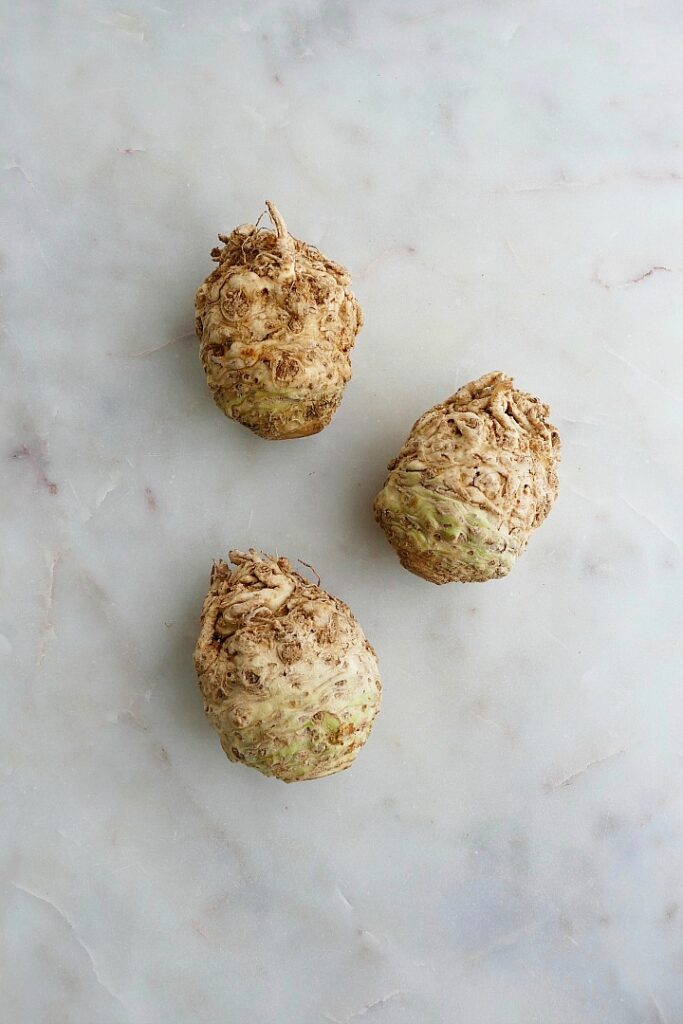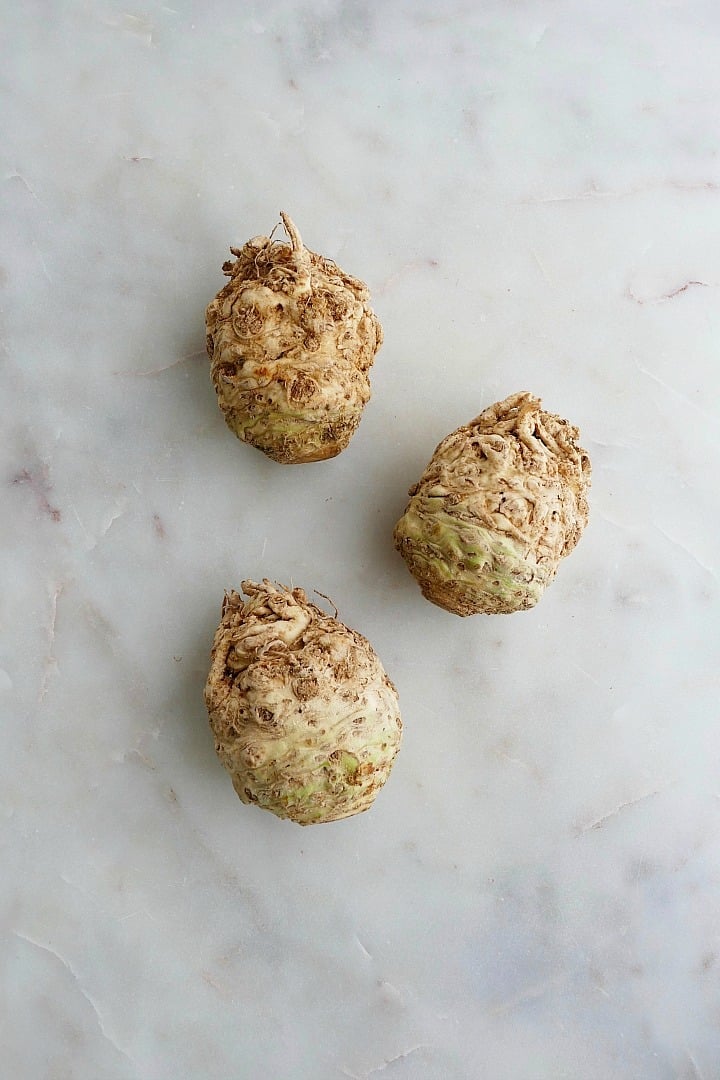 Celeriac, also known as celery root, is a unique winter vegetable that you have to try! It appears in CSA boxes a lot during this time of year and is becoming increasingly available at grocery stores.
Tastewise, celeriac tastes similar to celery, even though it's not actually the root of celery stalks. You can use it in soups, stews, mashes, and other recipes that call for root vegetables or potatoes.
Chicories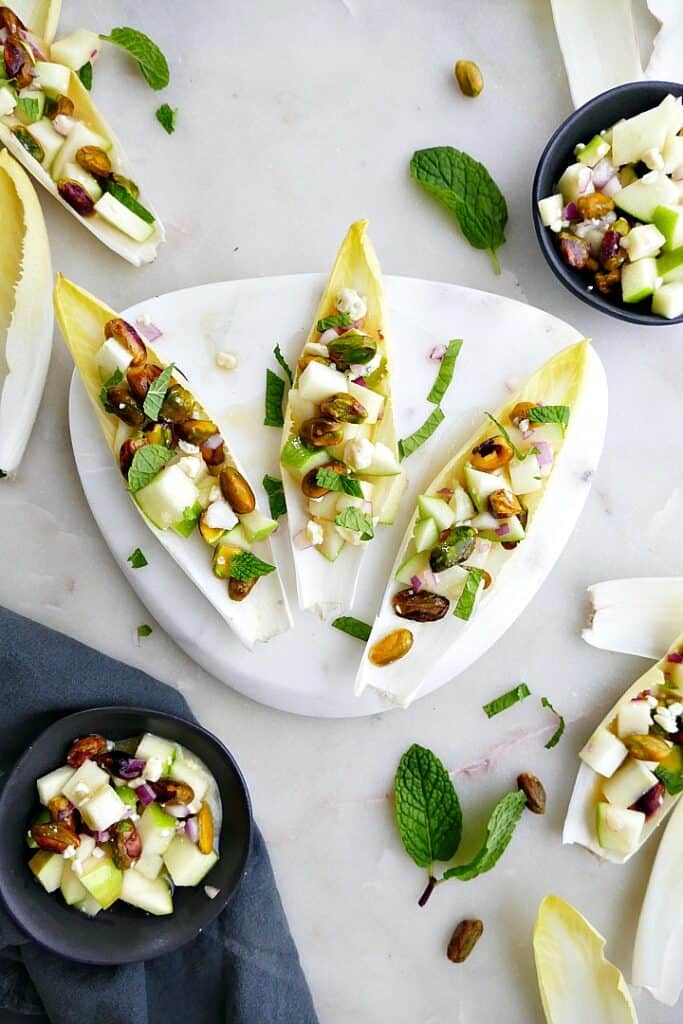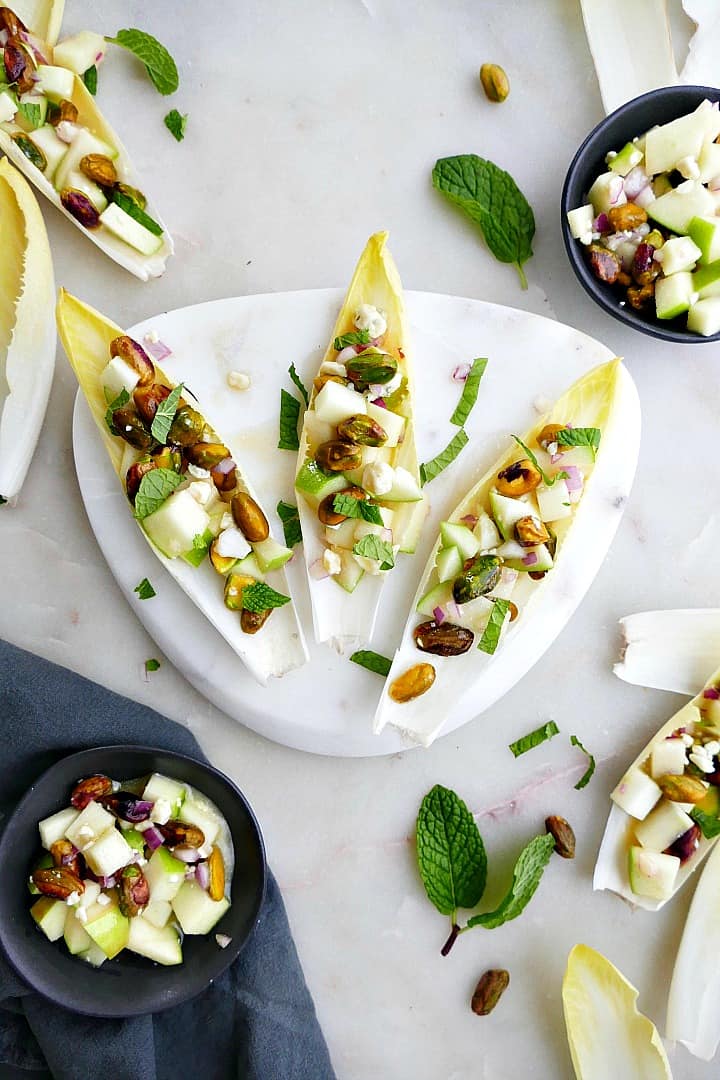 The chicory family of vegetables includes leafy veggies like Belgian endive, curly endive, escarole, and radicchio. They are known for their bitter taste. As such, they need to be prepared in the right way. When paired with the correct seasonings, like a flavorful dressing, chicories are irresistible.
Fennel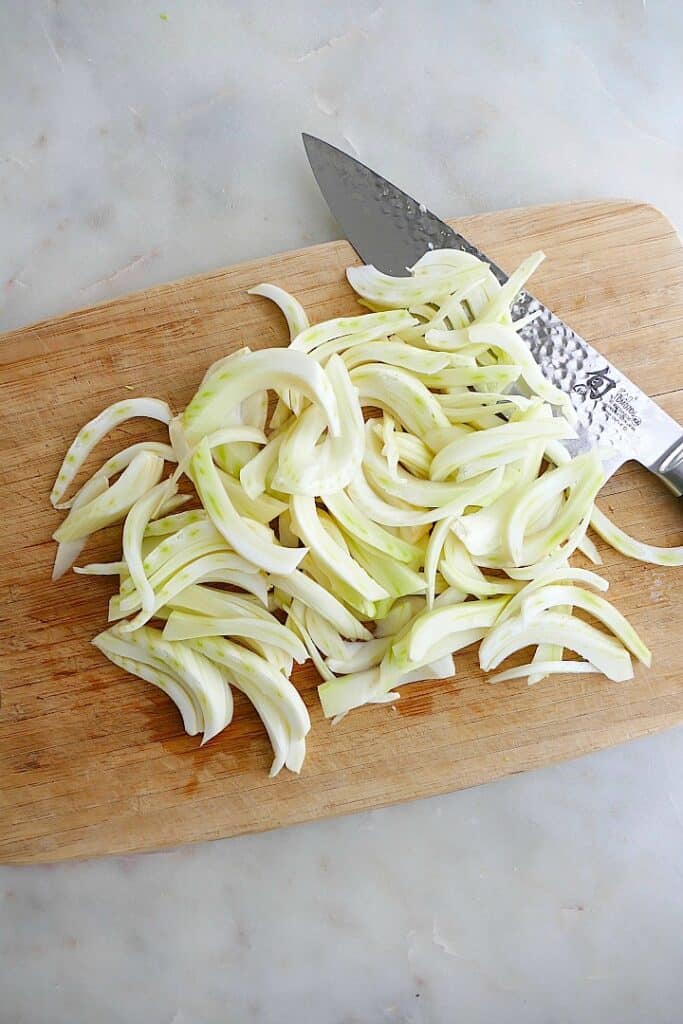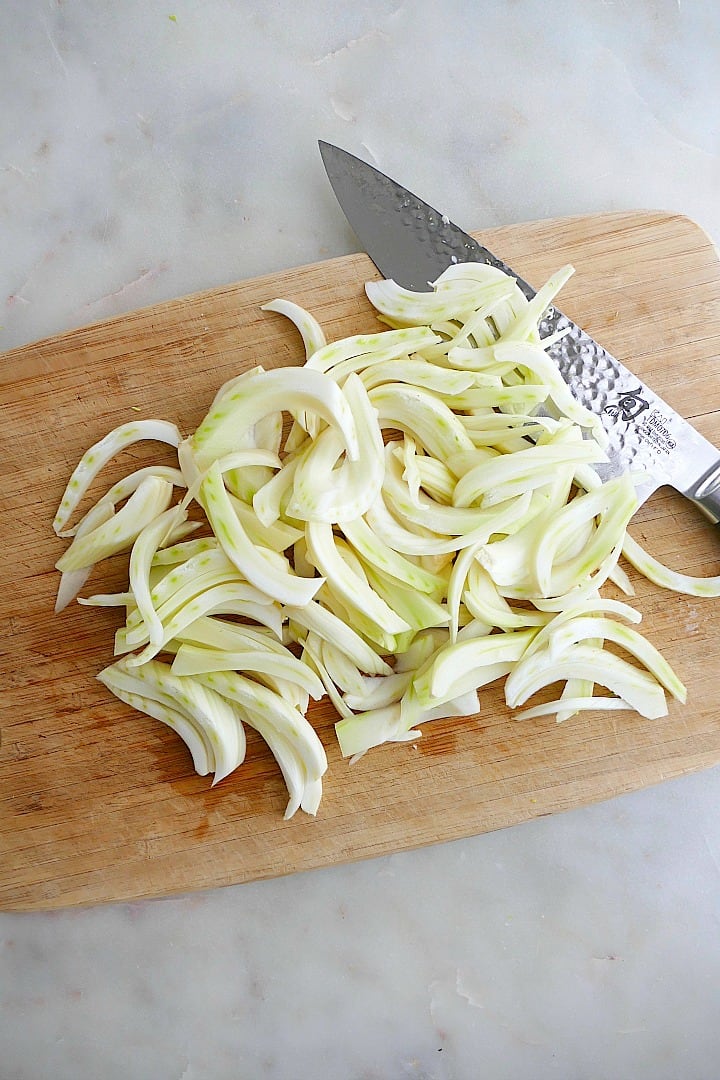 The licorice-like taste of fennel makes some people shy away from it, but I'm here to tell you that fennel deserves a spot on your February menu! Roasting or otherwise cooking this bulbous vegetable subdues the anise flavor and makes it irresistible. If you don't mind the taste, I encourage you to try it raw (so good)!
When choosing fennel, look for bulbs that are unblemished and firm. Typically, only fennel bulbs are used in recipes and the stalks are discarded. The wispy strands attached to the stalks — called fronds — can and should be used as a seasoning or garnish.
Onions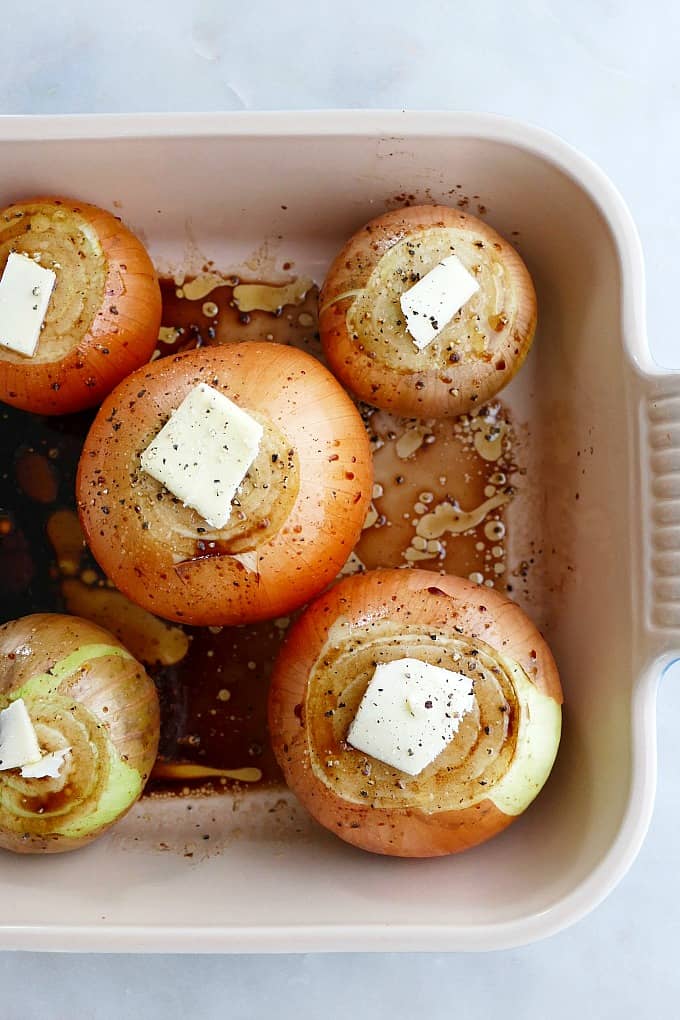 Onions show up in countless recipes in the Veg World. They're one of the main components of mirepoix for soups and add base flavor to curries, casseroles, salsas, and salads.
But onions can also shine as the star of the show! I love finding ways to center recipes around onions instead of just using them as a supporting ingredient. It's a lot of fun to cook this way and can help you use up leftover onions you have on hand.
Parsnips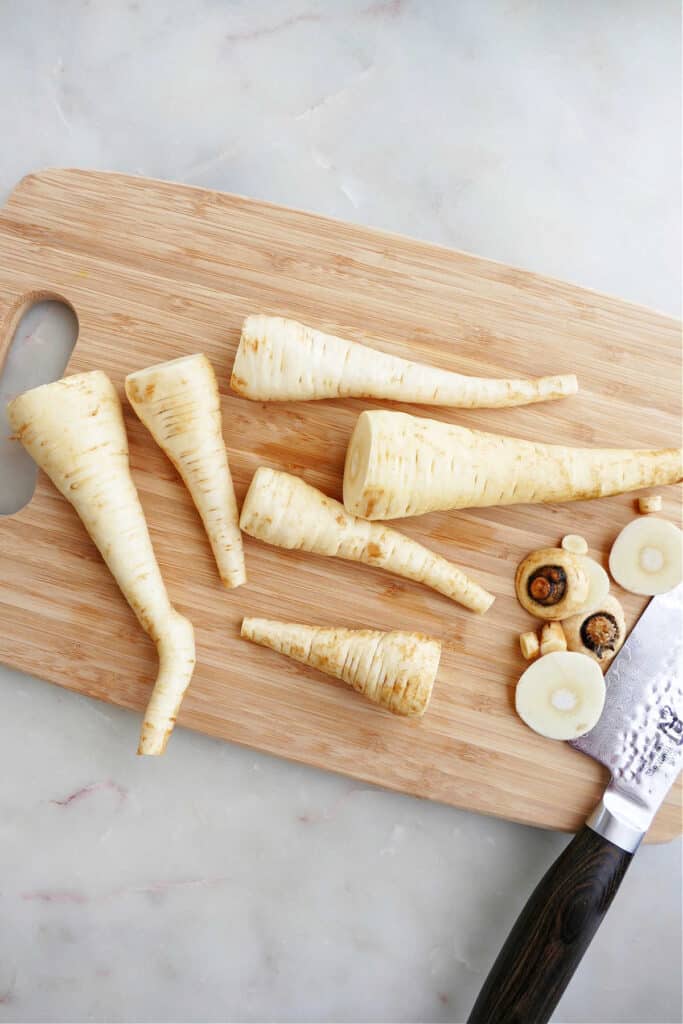 Parsnips are another hidden gem of my favorite foods in season in February. They're sweet and flavorful and delicious and pretty and…OK, I'll stop. You get the picture! If you find yourself with a lot of parsnips from a CSA box or your backyard winter harvest, check out my tutorial on How to Freeze Parsnips.
Potatoes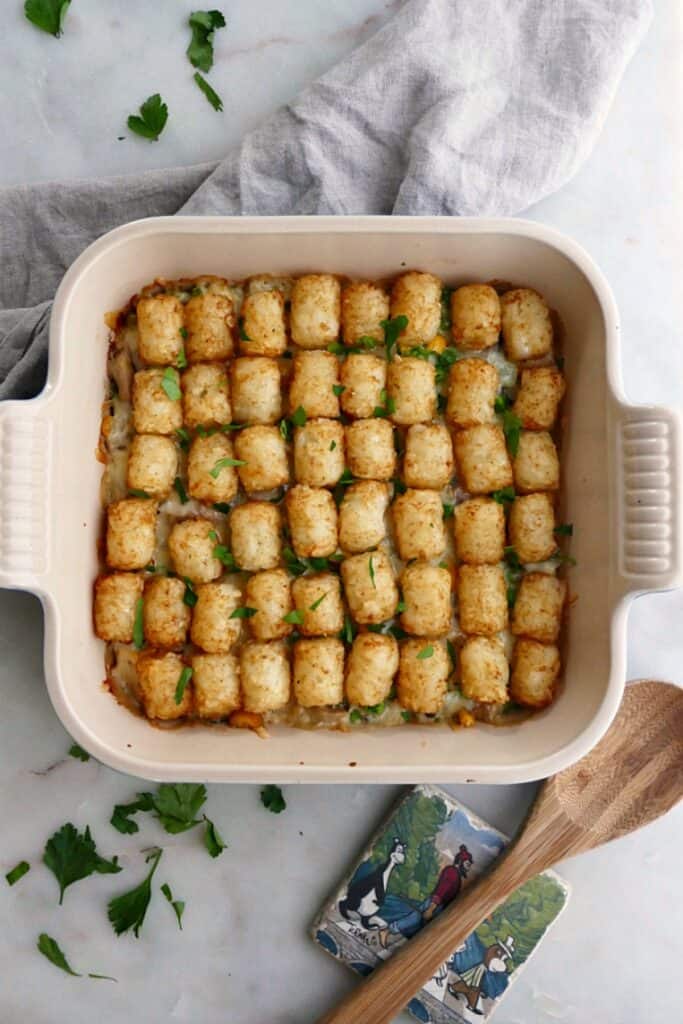 Boil 'em, mash 'em, stick 'em in a stew! There are endless ways to enjoy potatoes. They're hearty and delicious no matter how you prepare 'em.
Classic Russet potatoes are, of course, delicious, but there are a lot of other varieties to try in the winter. Purple potatoes have the most gorgeous color, while fingerling potatoes get extra crispy and delicious when roasted. Tater tots are also fair game! 😉
Romanesco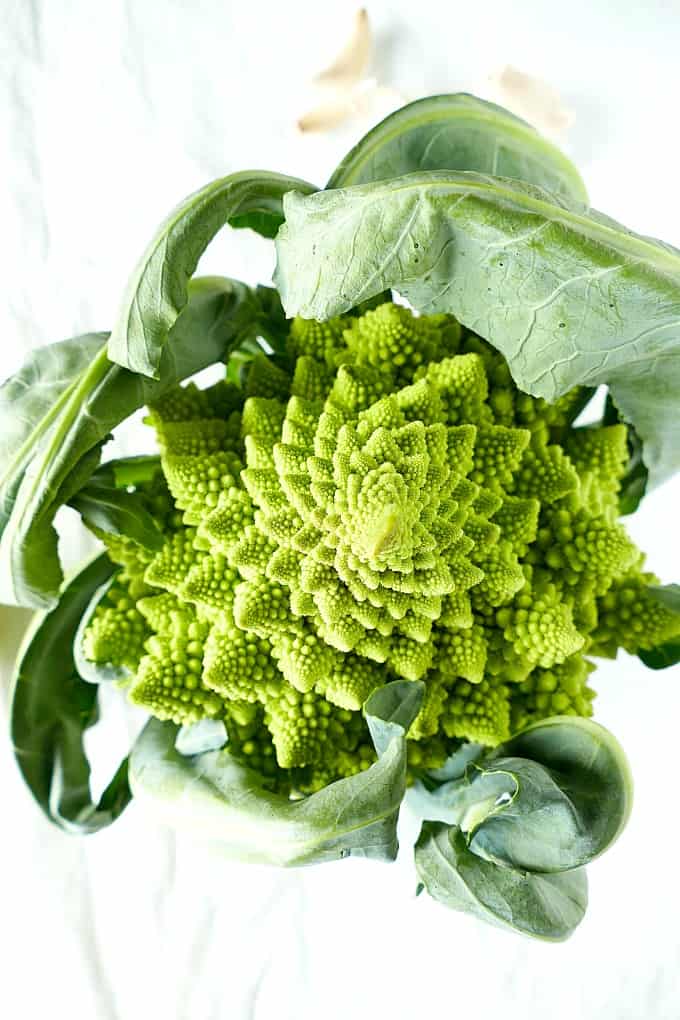 You may be thinking — what is this alien-like vegetable?! Romanesco might just be the prettiest vegetable! Its florets have such an intricate pattern and a bright, yellow-green color. This veggie is related to broccoli and cauliflower and tastes the most similar to cauliflower.
Depending on your location, you might receive it in your CSA box during this time of year. However, it's becoming increasingly available. Many readers have spotted it at Whole Foods and other major grocery stores.
Rutabaga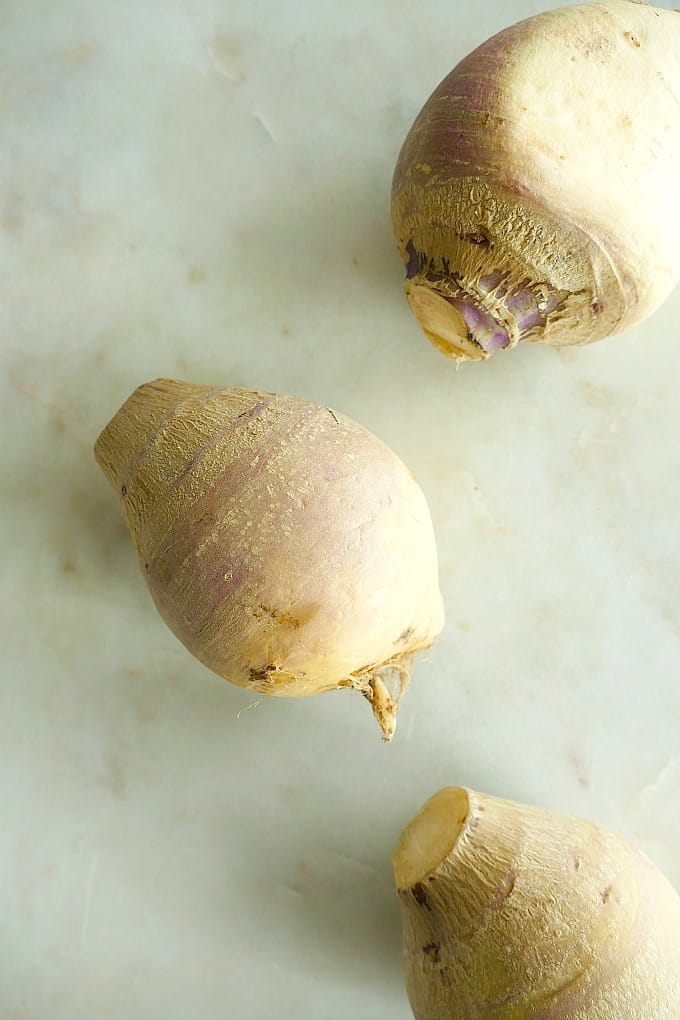 Rutabaga, also known as swede, is a hearty root vegetable that's in season in February. It tastes and looks similar to a turnip but has a less bitter flavor. Just like other root vegetables, rutabaga can be served raw or cooked and used in mashes, soups, and salads.
February Meal Plan
Want to eat more of the foods in season in February but not sure where to start? I put together this one-week meal plan to highlight how to eat seasonal produce 5 nights a week. You can use this outline as inspiration or follow it exactly as written. I hope you love February vegetables as much as I do!
What are you cooking this month? Let the Veg World know in the comments! And while you're here, subscribe to the weekly newsletter for more seasonal veggie inspiration.