Check out this guide on foods in season in January to learn about the best January fruits and vegetables and how to use them! It includes recipes, tips, and a one-week meal plan.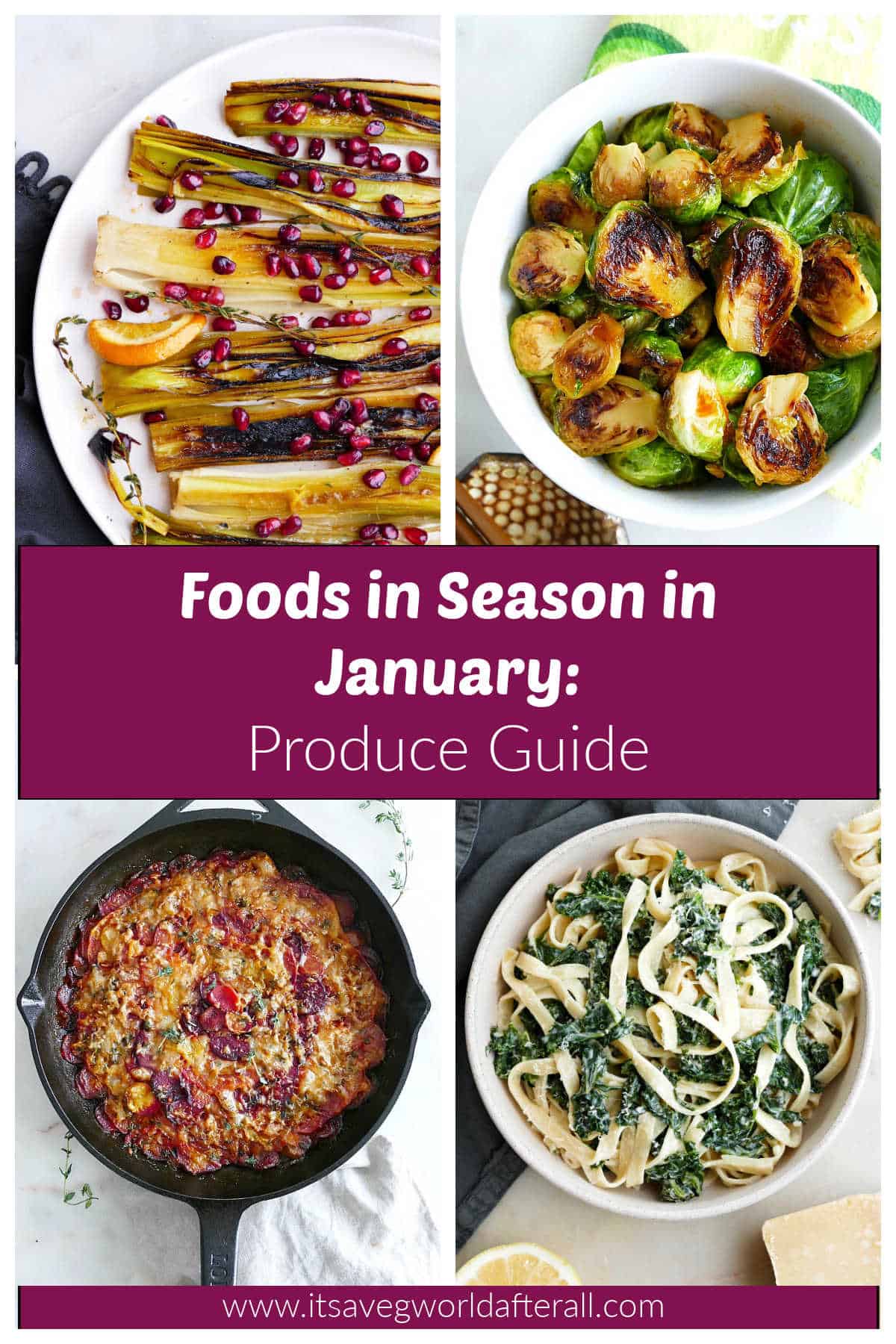 This post may contain affiliate links. For more information, see my affiliate disclosure.
Happy New Year, Veg World! And welcome to the first post in a series of monthly produce guides.
Seasonal eating is sort of our jam in the Veg World, after all, and these posts are intended to provide you with inspiration for your monthly cooking. Each month, I'll highlight 10 vegetables and fruits that are ripe for the picking (literally)!
You'll find some of my favorite recipes for each food, plus a sample one-week dinner menu using that month's produce. Feel free to follow it to a tee or use it as inspiration for one or many meals. I'm just hoping to help you eat more veggies is all! Check out my guides for December and February for more winter produce inspiration.
PS – Keep in mind that seasonal produce varies by region. I will be mostly highlighting foods that are in season in the northern half of the US and what I'm seeing at the grocery store, farmers markets, or in CSA boxes.
Jump to:
Beets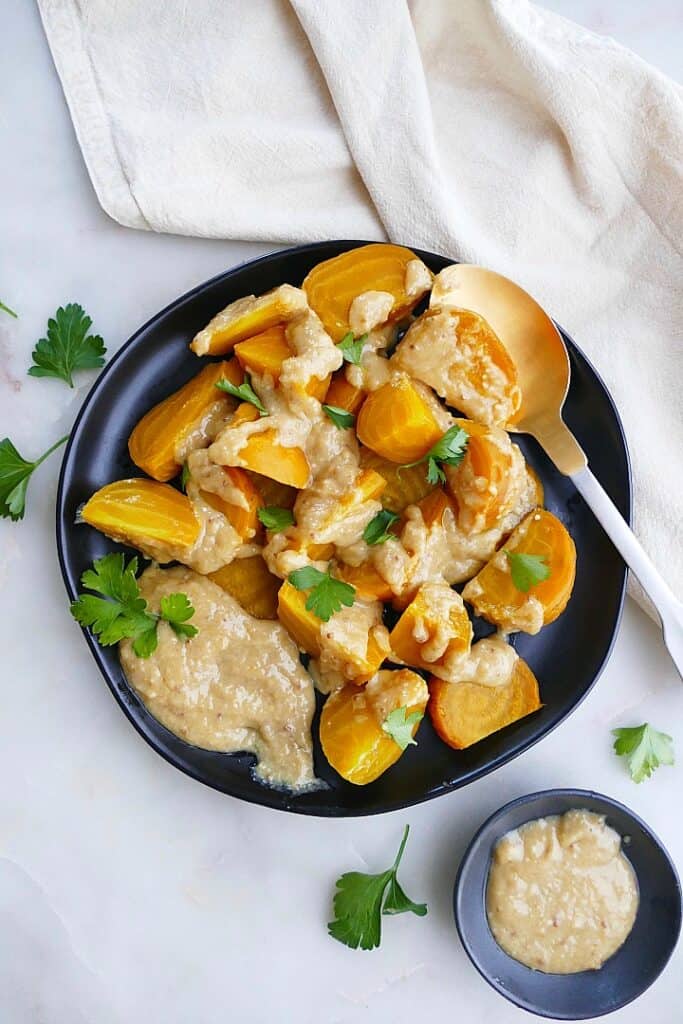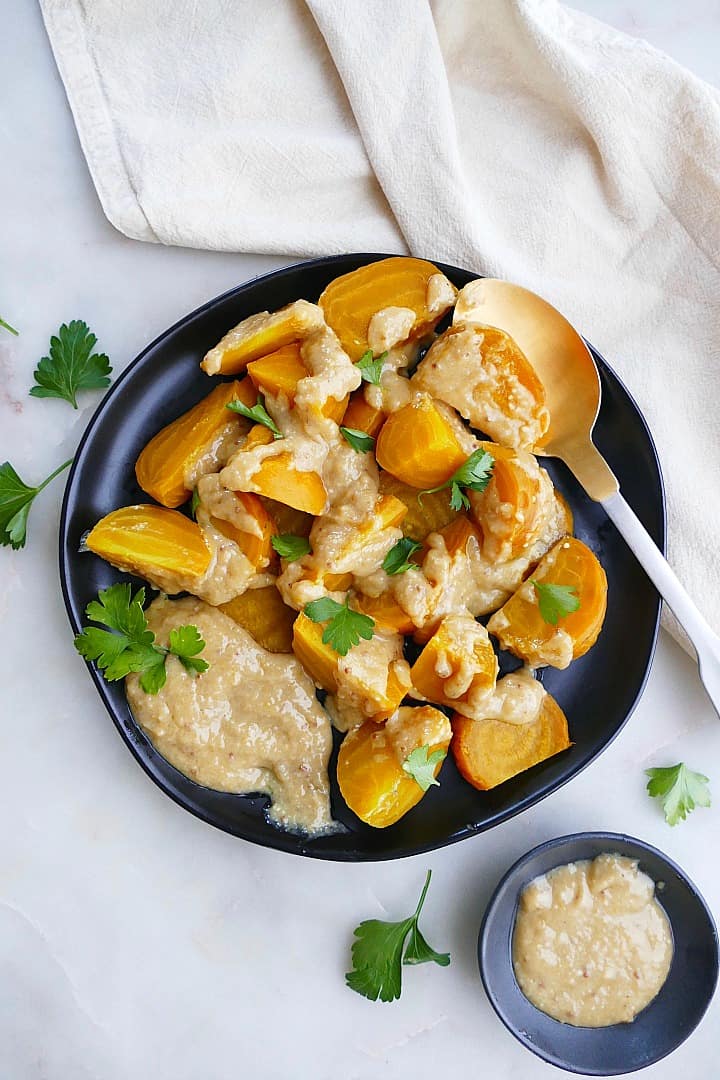 My beloved beets are a year-round food in many parts of the country, but January is a great month for them. They're hearty, nutritious, and can be used in lots of cold weather dishes.
Look for beets that are firm and blemish-free. Scrub them clean with a veggie brush and remove their skin with a swivel peeler before preparing.
Here are the best ways to eat beets in January:
Brussels Sprouts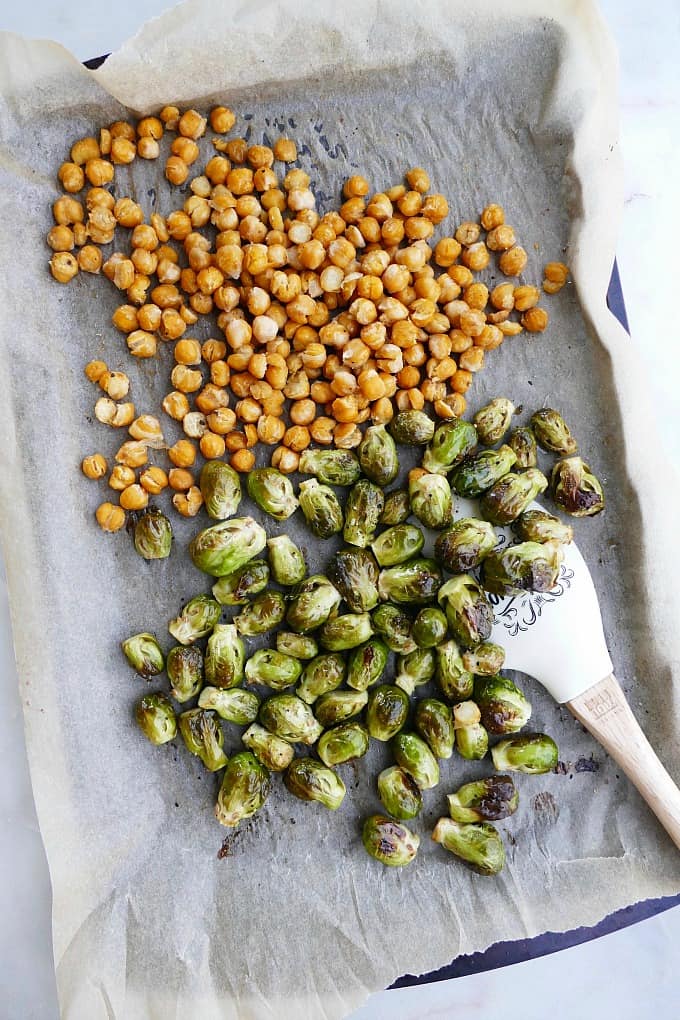 Cute, crunchy, and versatile, Brussels sprouts shine in January recipes. If you feel like you just finished making holiday dishes with this vegetable, look for recipes that are different than the salads and slaws of December.
When preparing Brussels sprouts, remove any damaged or wilted outer leaves. Wash them thoroughly under running water to get rid of dirt that can hide in their crevices.
Here are the best ways to eat Brussels sprouts in January:
Carrots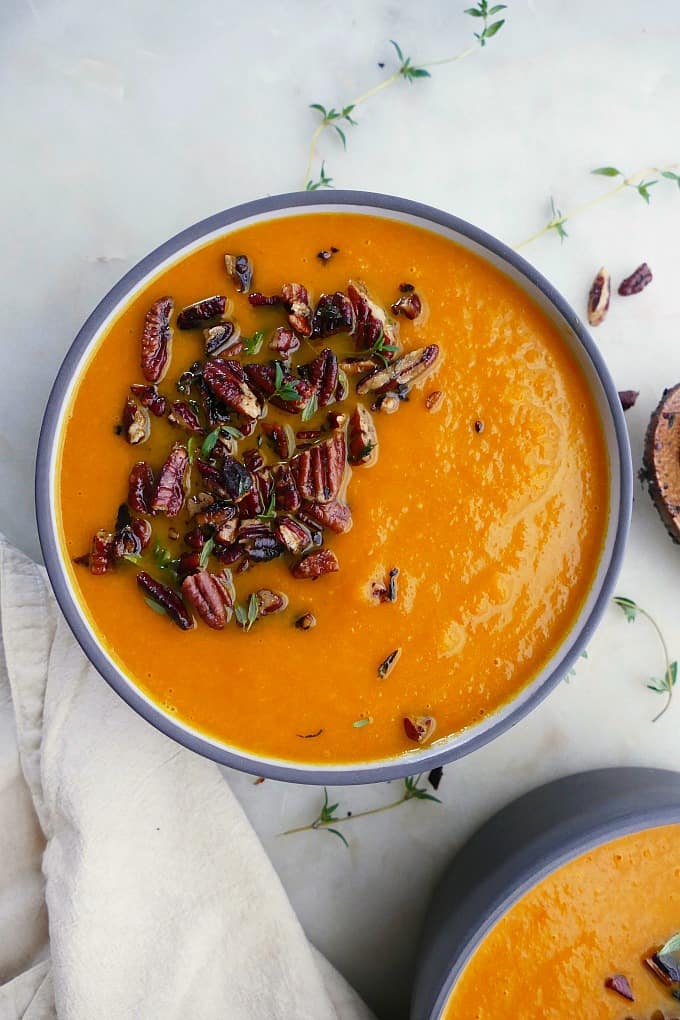 Carrots are another one that we tend to enjoy all year round, and for good reason! They are one of the most universally loved veggies and can be added to all sorts of recipes.
Remember that you can enjoy carrots whole, shredded, or sliced. Plus, you can make them sweet or savory.
Here are the best ways to eat carrots in January:
Citrus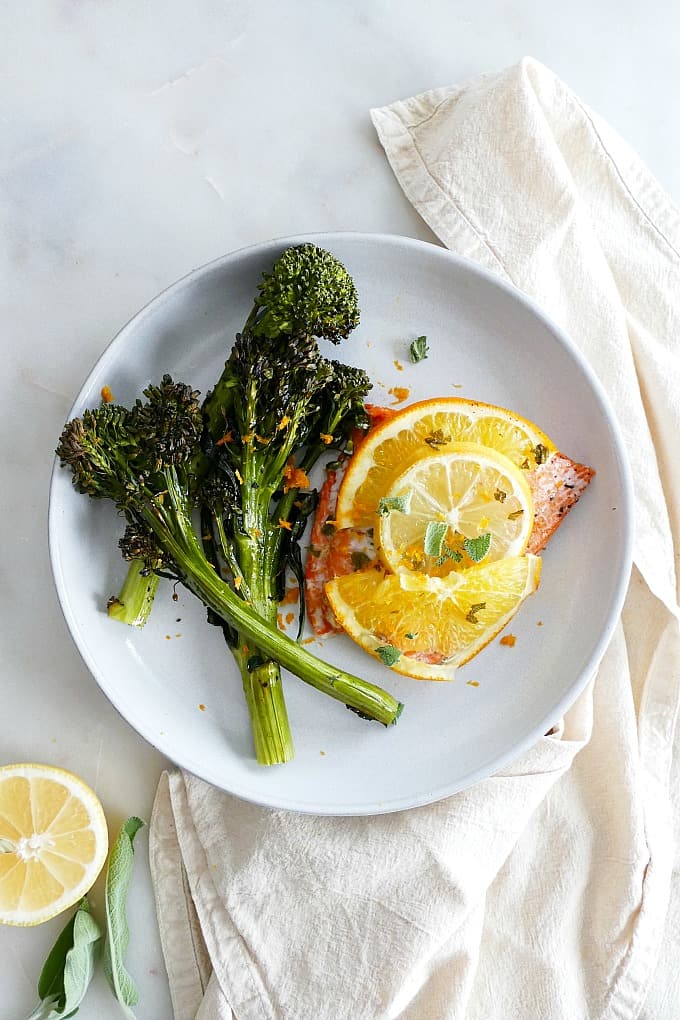 I adore citrus season! Juicy oranges, grapefruits, and lemons are some of the best parts of winter.
You can use citrus—segments or juice—in salad dressings, smoothies, soups, glazes, baked goods, and more. Be on the lookout for fun varieties like blood oranges, Cara Cara oranges, and Meyer lemons, too!
Here are the best ways to eat citrus in January:
Kale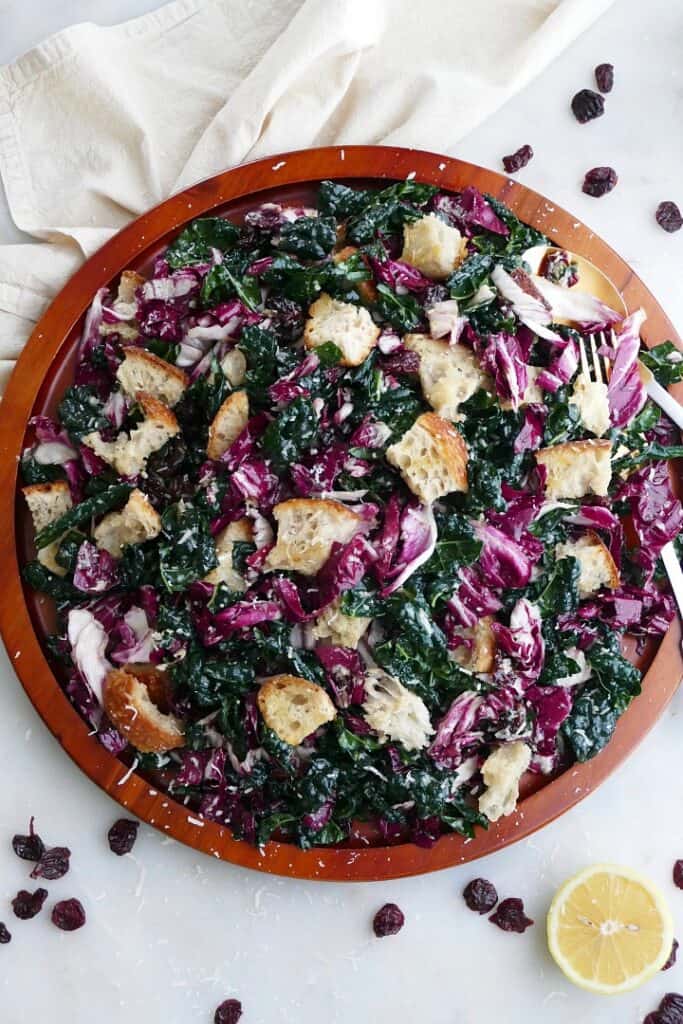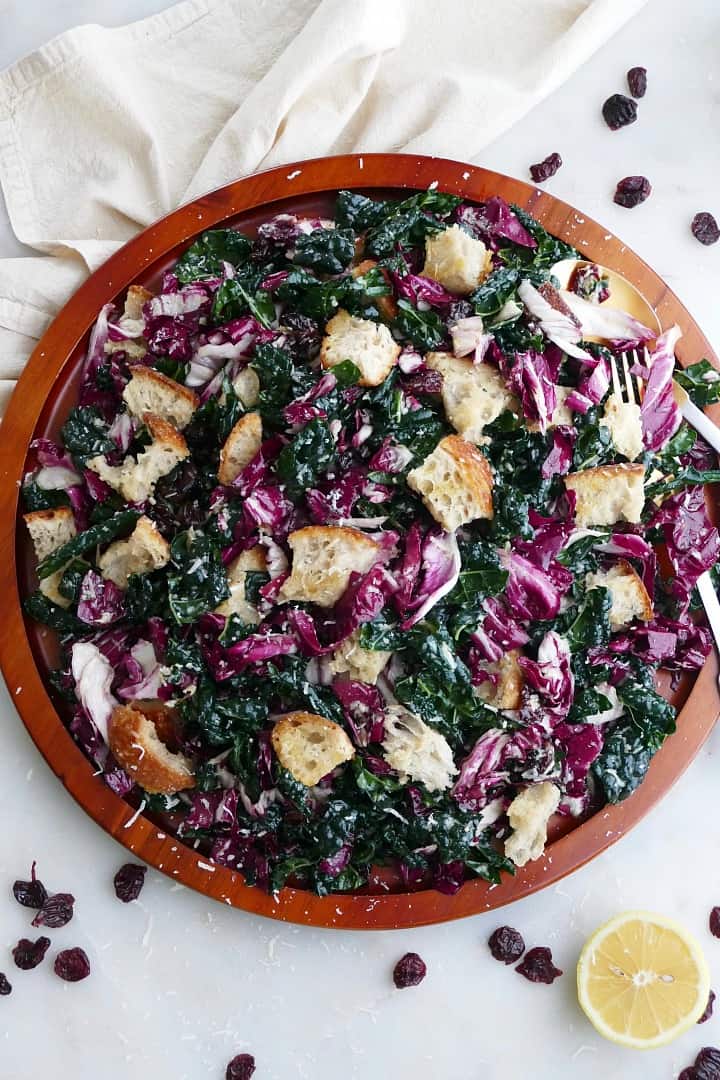 Kale is a tough green. It can survive (and actually thrive) in the winter months.
I like to prepare kale in warm meals or smoothies during this time of year, but you can certainly still enjoy kale salads if you're up for it! Curly, Lacinato (dinosaur), and baby kale are all great varieties of this leafy green.
Here are the best ways to eat kale in January:
Leeks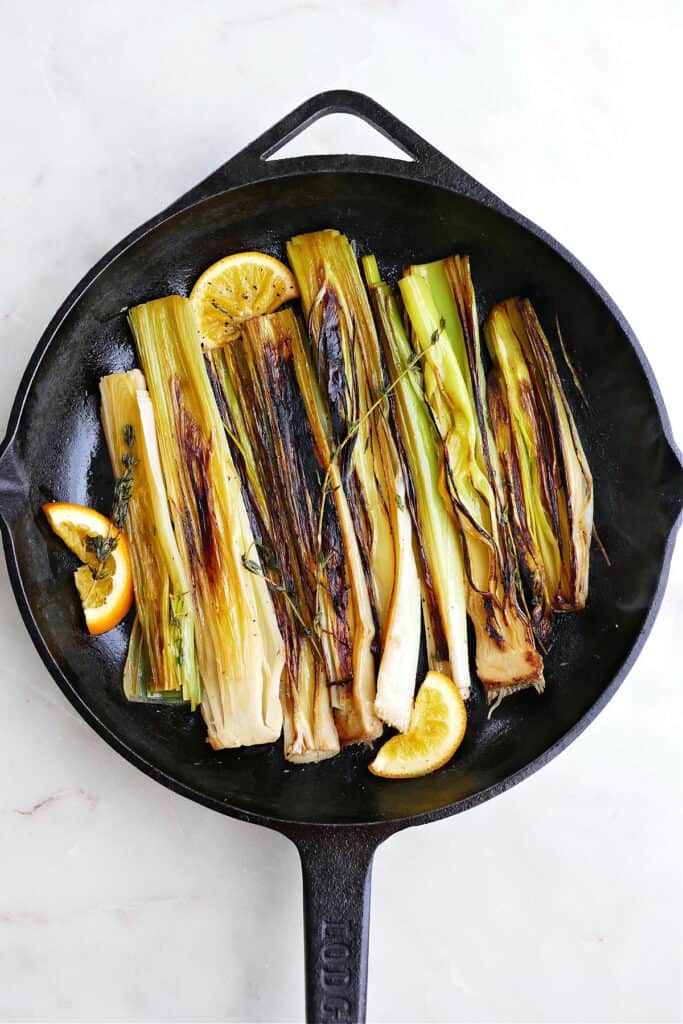 Gobble up the sweet, onion-like flavor of leeks this month! They're an amazing addition to soups but can shine in many other recipes as well.
Typically, you only use the white and light green parts of leeks in dishes. If a recipe calls for sliced leeks, cut them in half lengthwise then slice crosswise into half-moons. Put them in a bowl of water and swish around to clean away dirt that hides in between their layers.
Here are the best ways to eat leeks in January:
Parsnips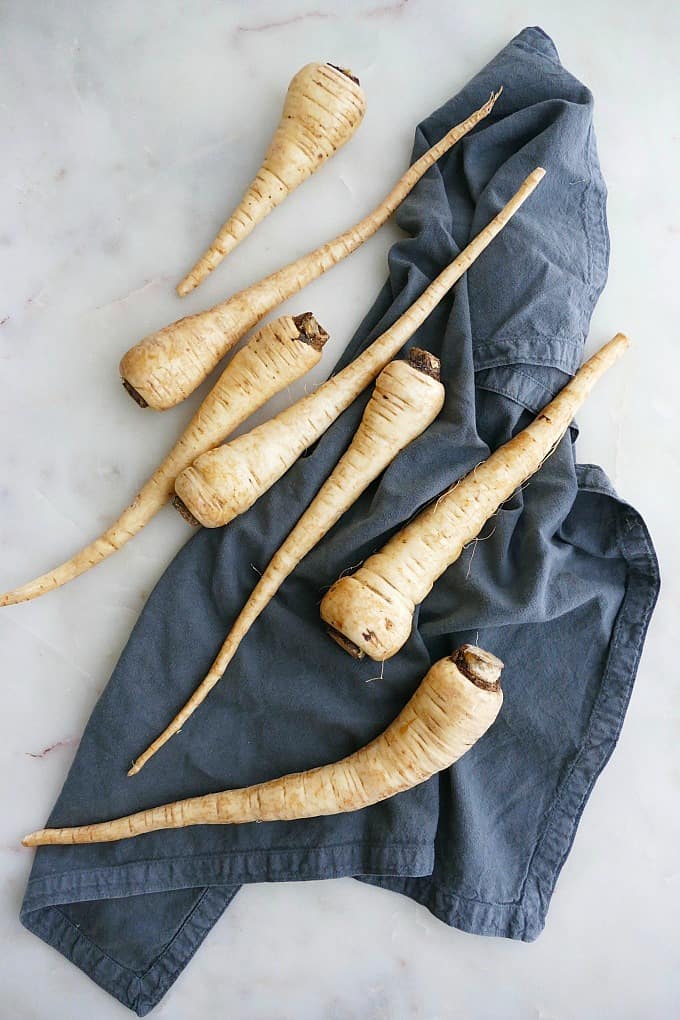 Sure, they may not be as popular as the orange look-alikes, but parsnips are one of the best winter vegetables. Their sweet, slightly anise flavor is truly worthy of the spotlight.
Here are the best ways to eat parsnips in January:
Pomegranate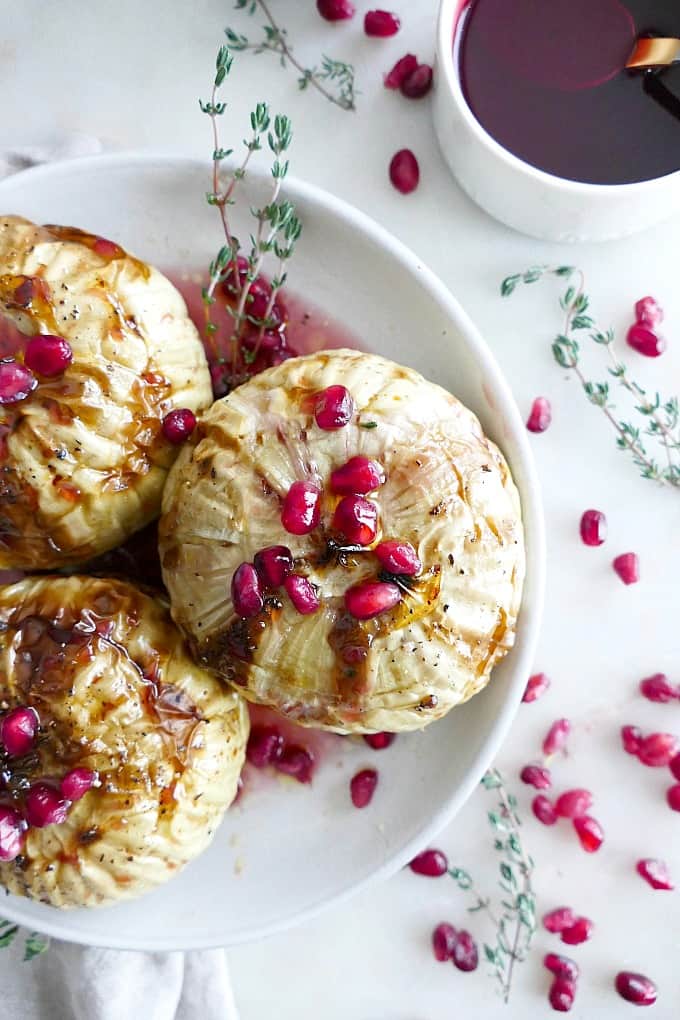 When bright red pomegranates show up at the grocery store, I know that winter is here. This seasonal fruit is prized for its sweet juice and arils.
The arils (seeds), in particular, can be added to pretty much anything: salads, desserts, vegetable dishes, and baked goods. I recently discovered frozen pomegranate arils from Woodstock Foods and have been adding them to smoothies!
Here are the best ways to eat pomegranates in January:
Turnips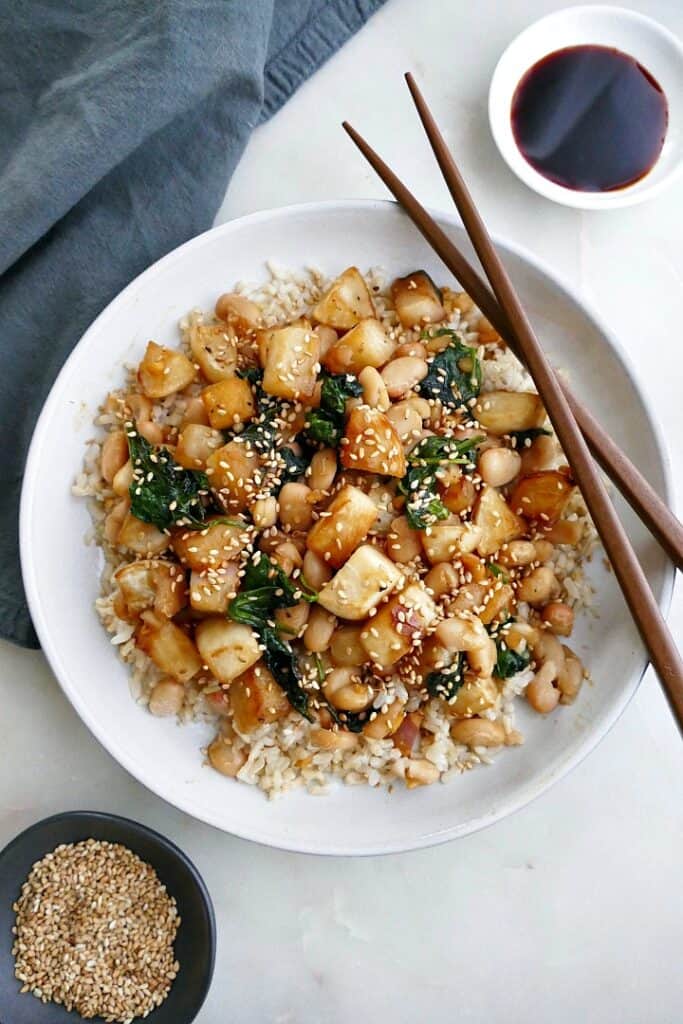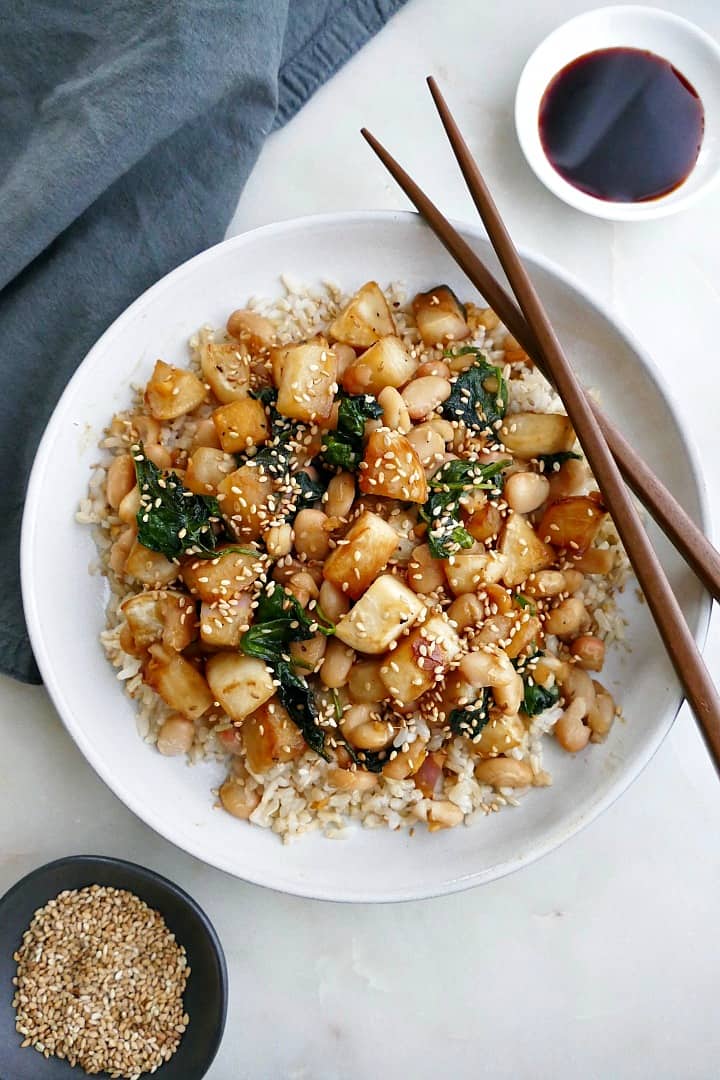 Turnips are a totally underrated January vegetable. You heard it here first! To help mellow their bitter flavor, cook them instead of eating them raw.
Here are the best ways to eat turnips in January:
Winter Squash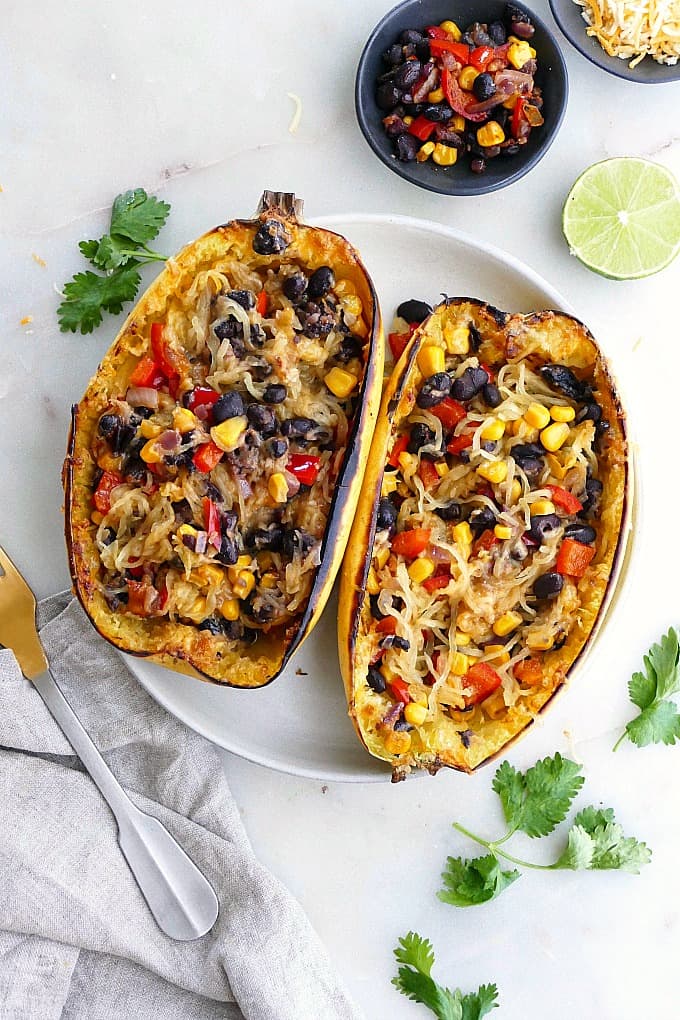 Butternut, acorn, delicata, oh my! Winter squash season is still happening, friends. While the selection at your grocery store may not be as large as it is during the fall, squash still can (and should!) be a staple in your January meals.
Here are the best ways to eat squash during January:
January Meal Plan
Now that you have an idea of the foods in season in January, let's talk about how to eat more of them. You can of course pick a recipe (or two or several!) from the above lists to get started. I also put together this week of dinners using January produce to help spark inspiration.
What are you cooking this month? Let the Veg World know in the comments! And while you're here, subscribe to the weekly newsletter for more seasonal veggie inspiration.