Wondering what fruits and vegetables are good to eat in July? This seasonal produce guide highlights 10 of the best foods in season in July. It includes recipe ideas and a sample meal plan.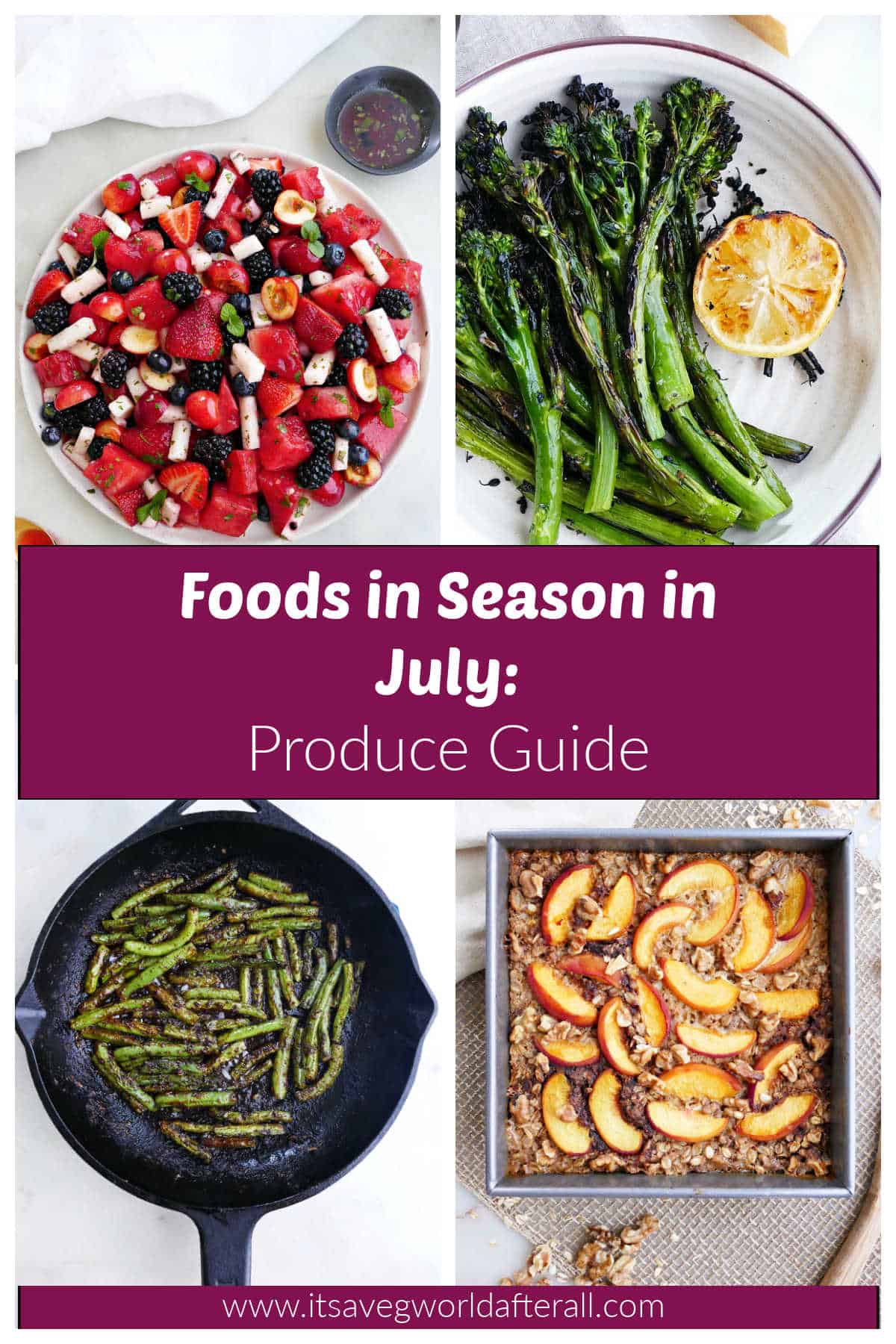 This post may contain affiliate links. For more information, see my affiliate disclosure.
I bet the produce stands at your local farmers market are overflowing right about now, huh? July is a wonderful time for seasonal produce. We start to see cucumbers, corn, and zucchini, and fresh herbs continue to be abundant.
Hot weather is also the norm in July, so hydrating foods that help you cool off are in order! This post features the best foods in season in July, including lots of recipe options for 4th of July and long, hot days. Enjoy!
Jump to:
Broccolini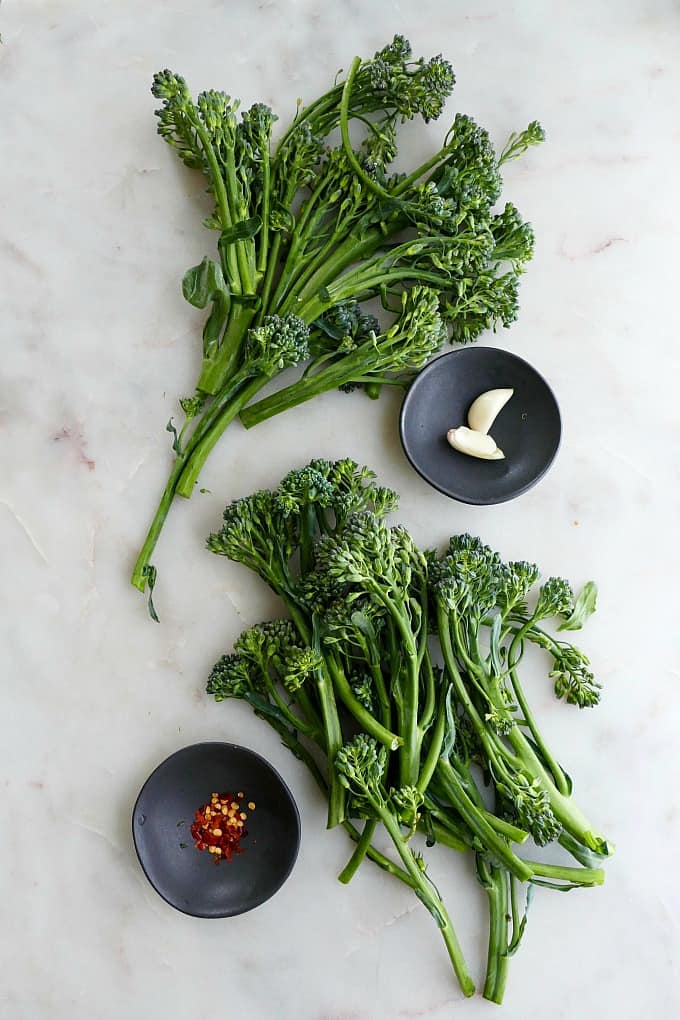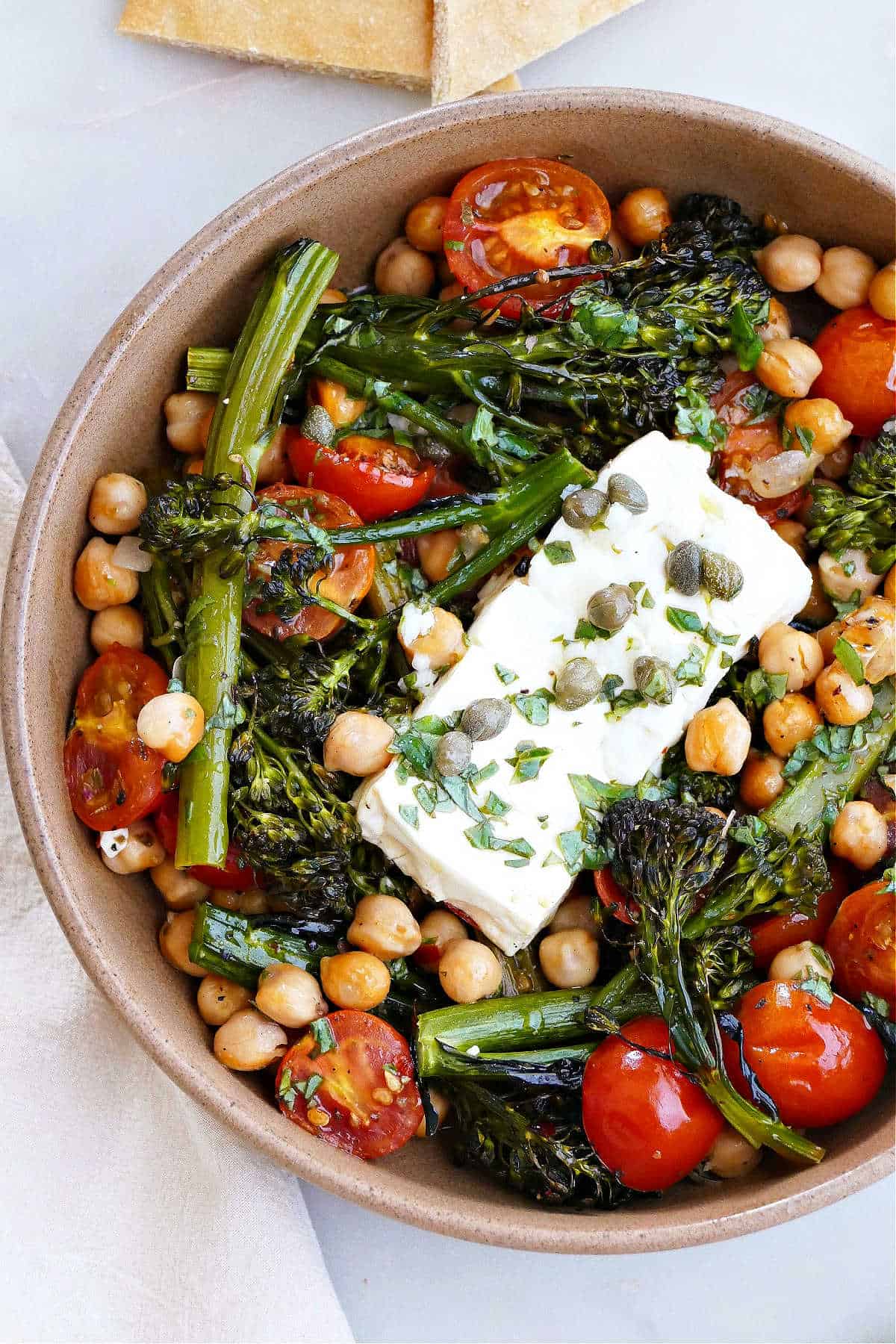 Broccolini, sometimes referred to as baby broccoli, has long stems and smaller florets than regular broccoli. I love throwing it on the grill or roasting it, since it gets really crispy and takes only 10 to 15 minutes to cook. It works well in sheet pan meals and overall makes a great side for quick meals on hot summer evenings.
Here are the best ways to eat broccolini in July:
Corn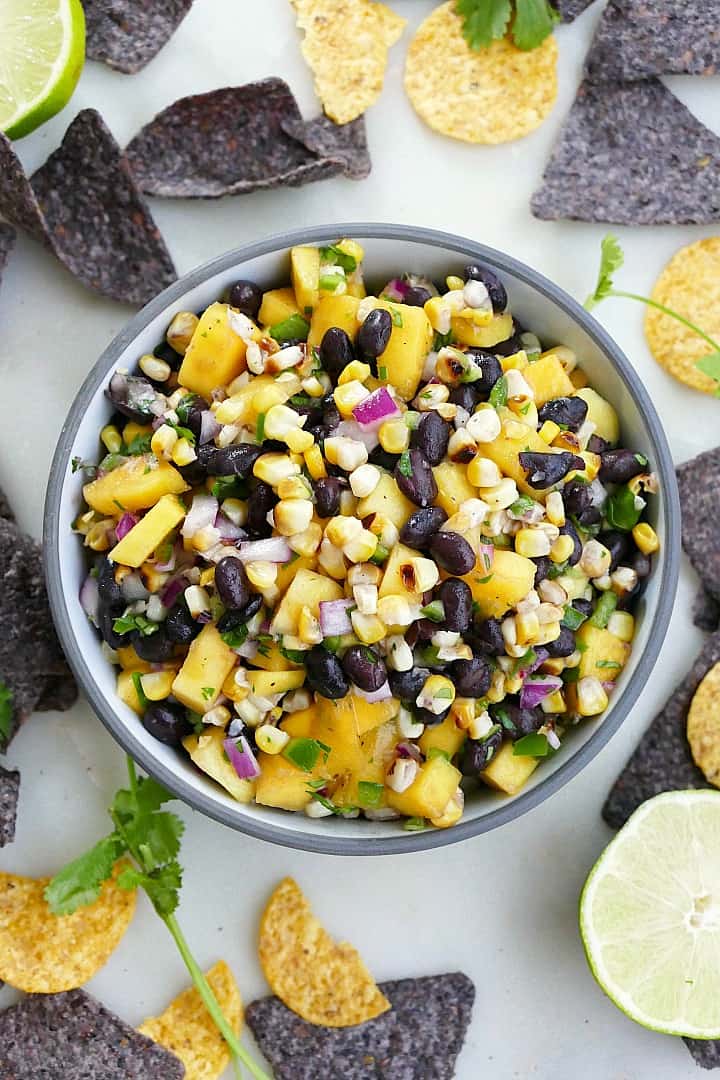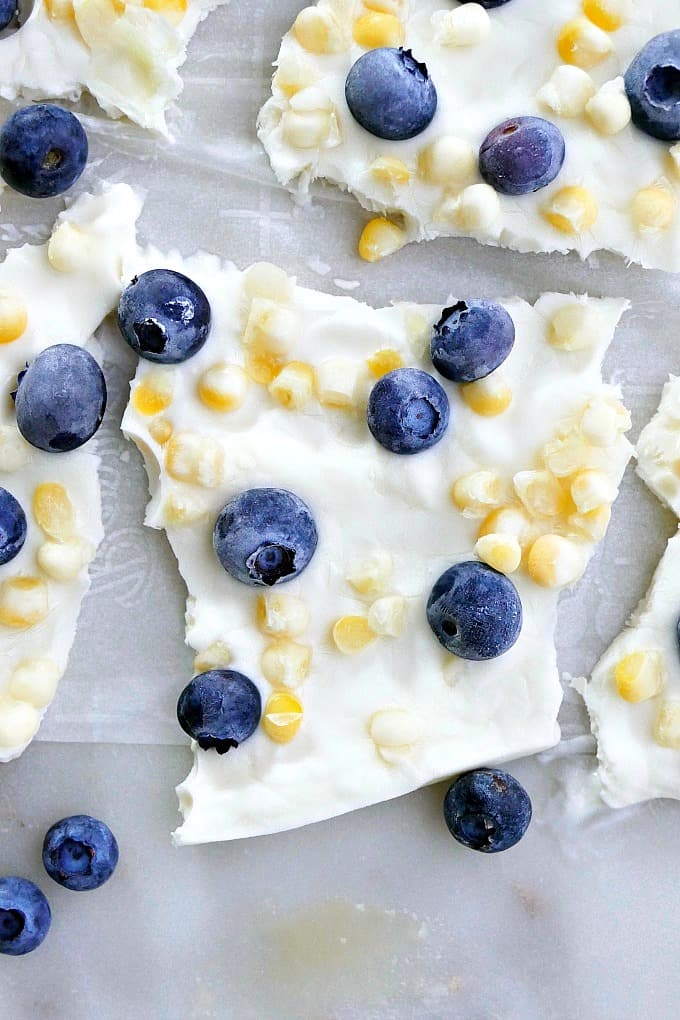 Biting into an ear of boiled sweet corn slathered with butter is a summer pastime that never gets old. Fortunately for all of us, sweet corn starts to make its debut this month! And believe me, there is so much you can make with this veggie besides corn on the cob.
Here are the best ways to eat corn in July:
Cucumbers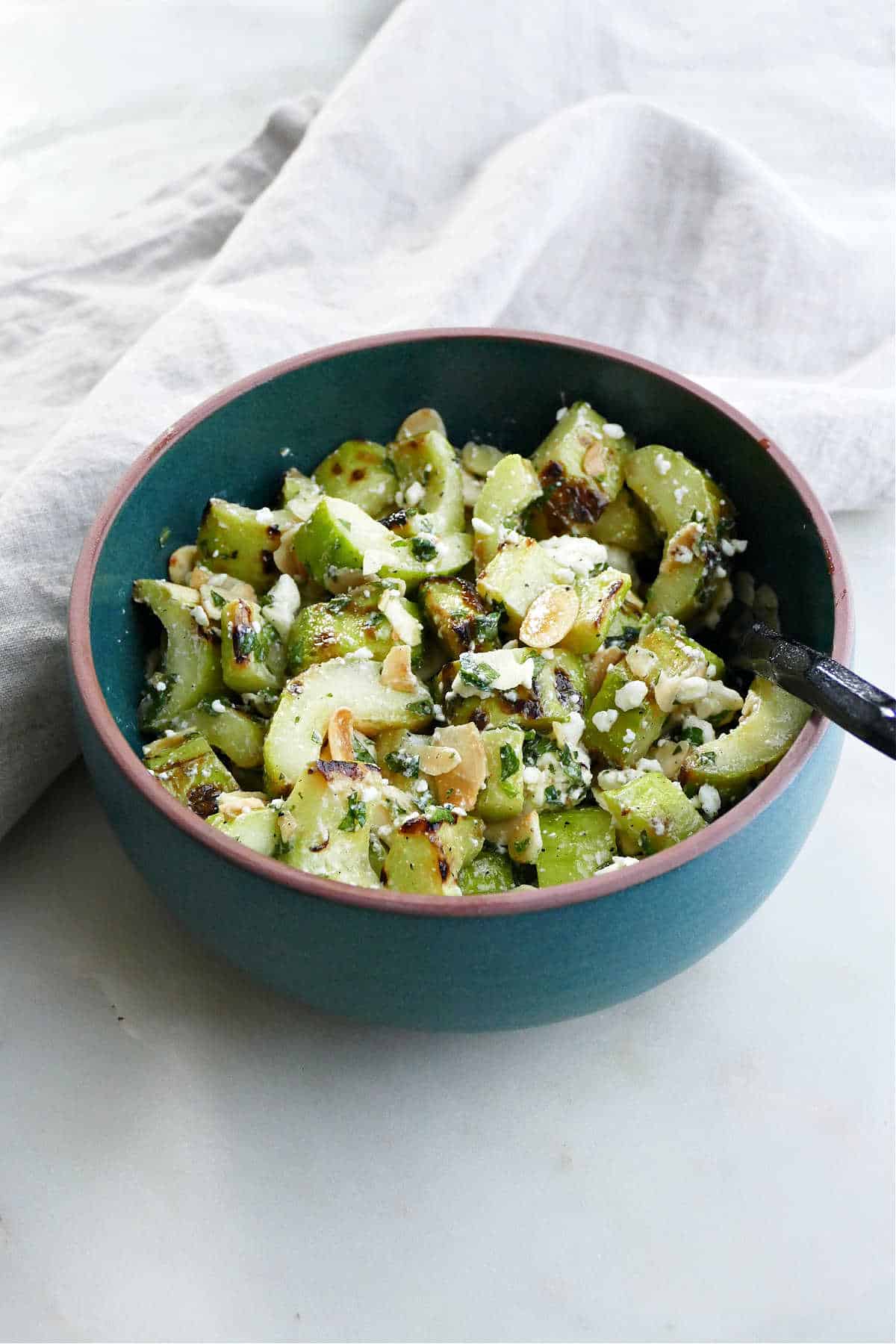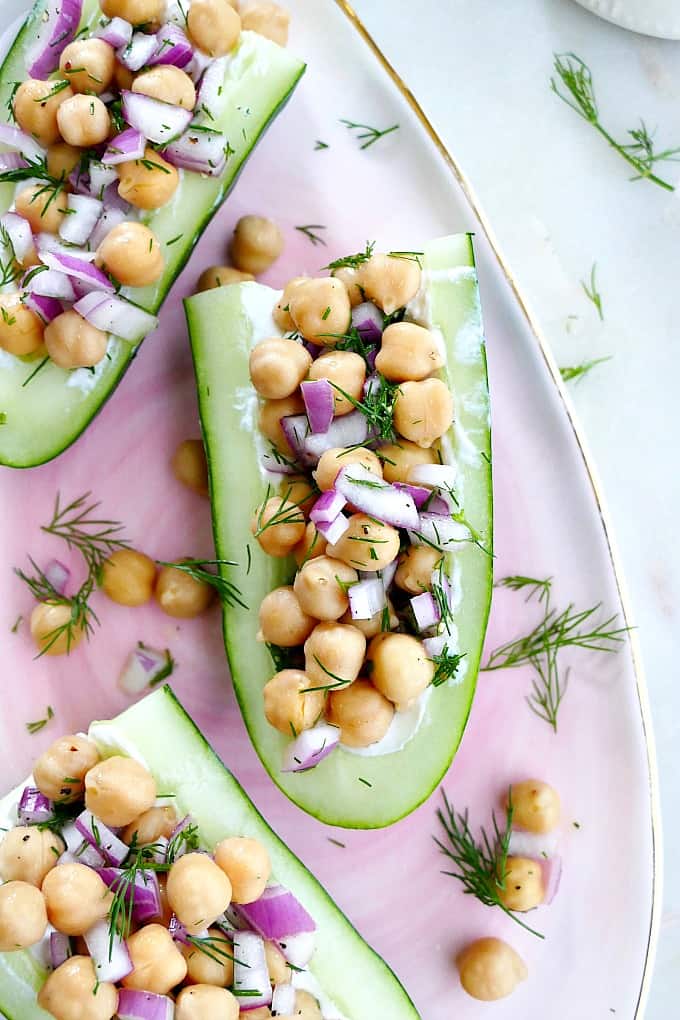 If you need to cool off, cucumbers are one of the best foods to eat! Thanks to their high water content, they're also very hydrating. While cucumbers are most commonly enjoyed raw, you can cook them. Seriously, you have to try grilled cucumber (use mesh grill mats or a grill basket for easy grilling)!
Here are the best ways to eat cucumbers in July:
Green Beans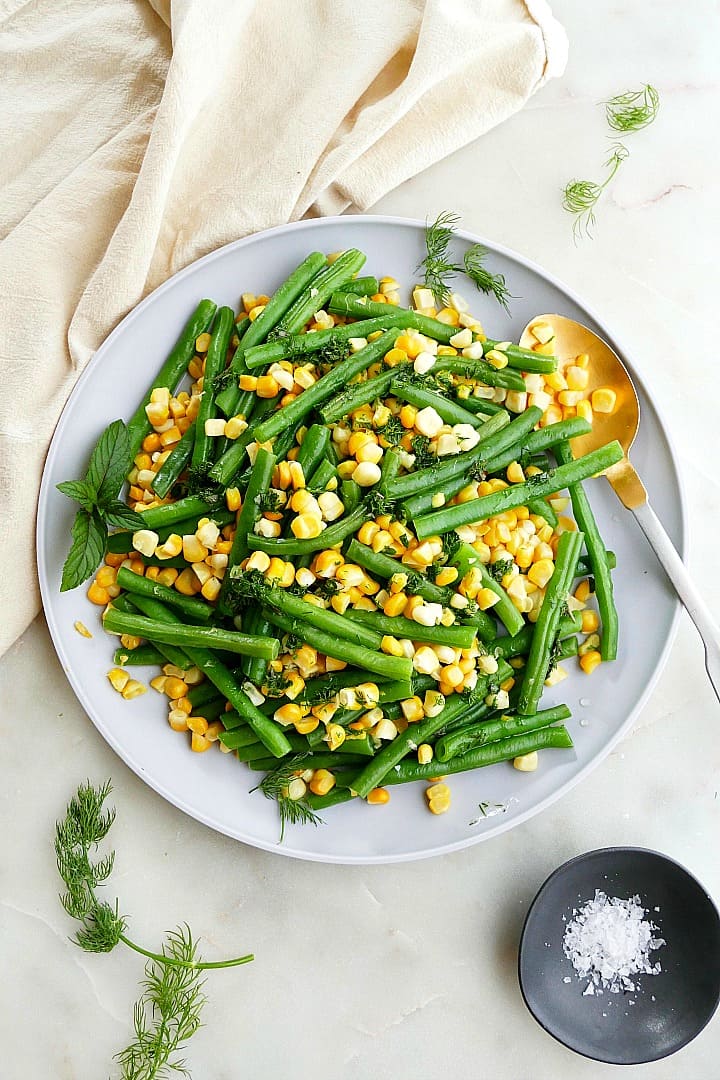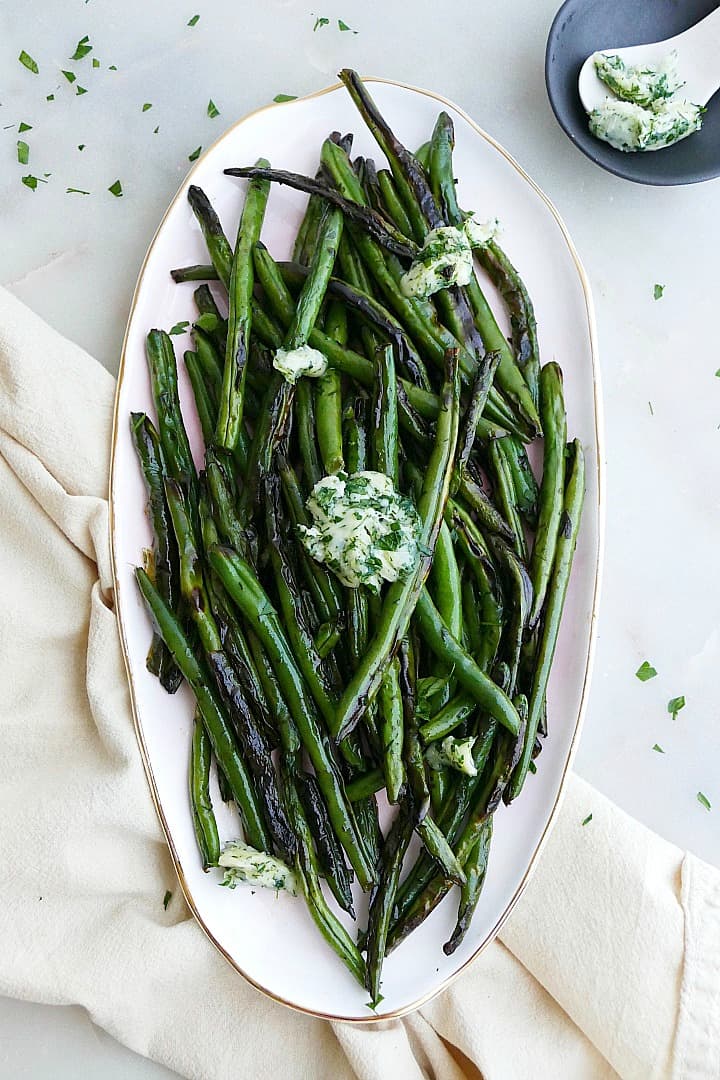 Lanky, hydrating, and delightfully crunchy, green beans are one of the best foods in season in July. Their crop tends to be very prolific, meaning you'll almost always find them at the farmers market during this time of year. Home gardeners who grow green beans are also probably swimming in them right about now!
Herbs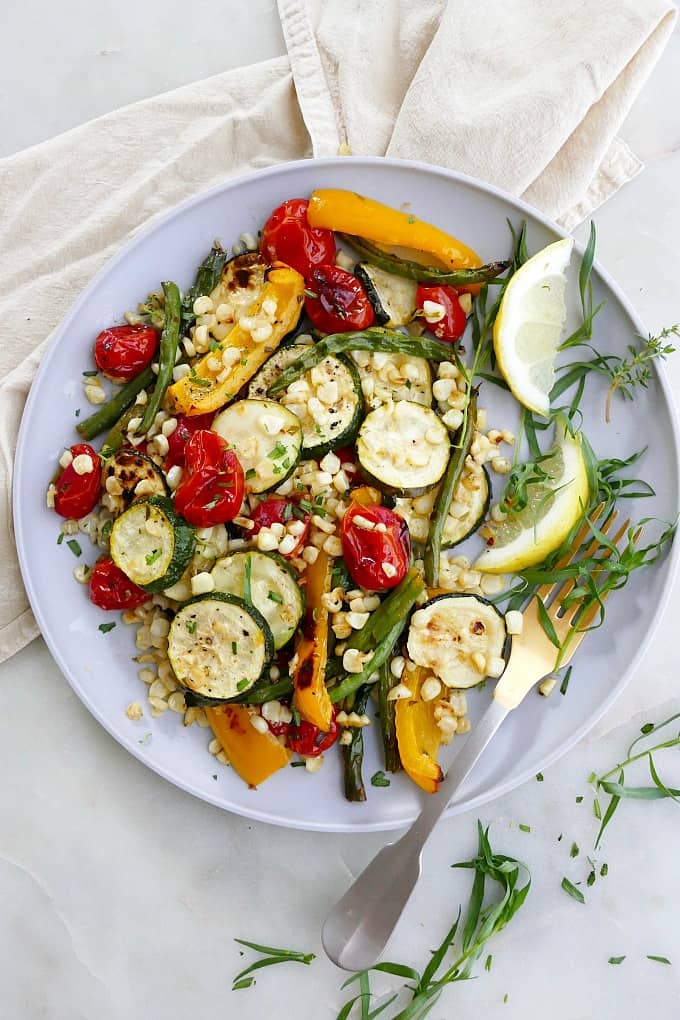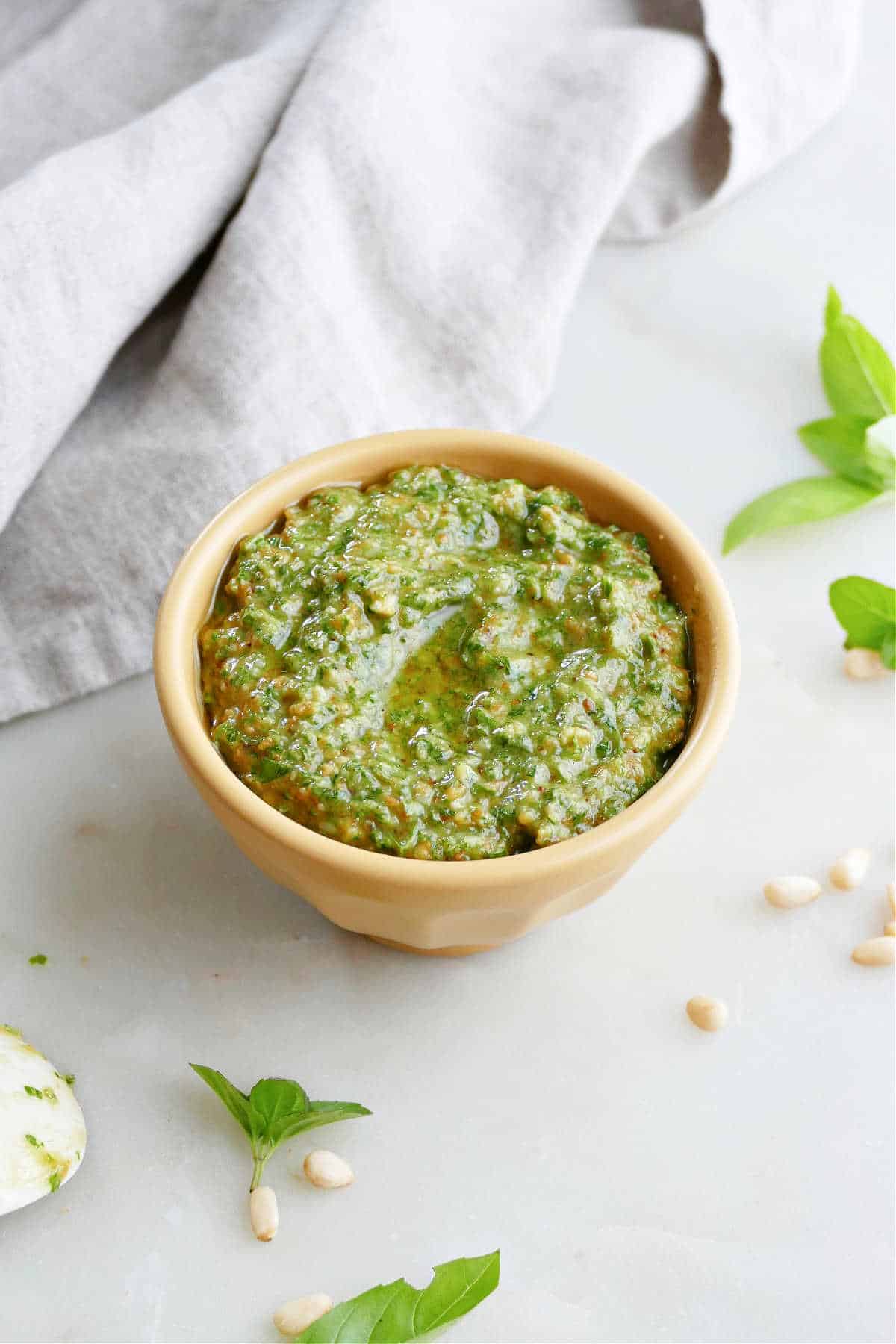 Fresh herbs add so much to summer meals. Plus, you can transform them into delicious condiments. Chimichurri or pesto, anyone? I especially enjoy mint, basil, cilantro, and tarragon during July. If you also use a lot of basil, be sure to check out my tutorial on How to Cut Basil Chiffonade.
Here are the best ways to eat herbs in July:
Jicama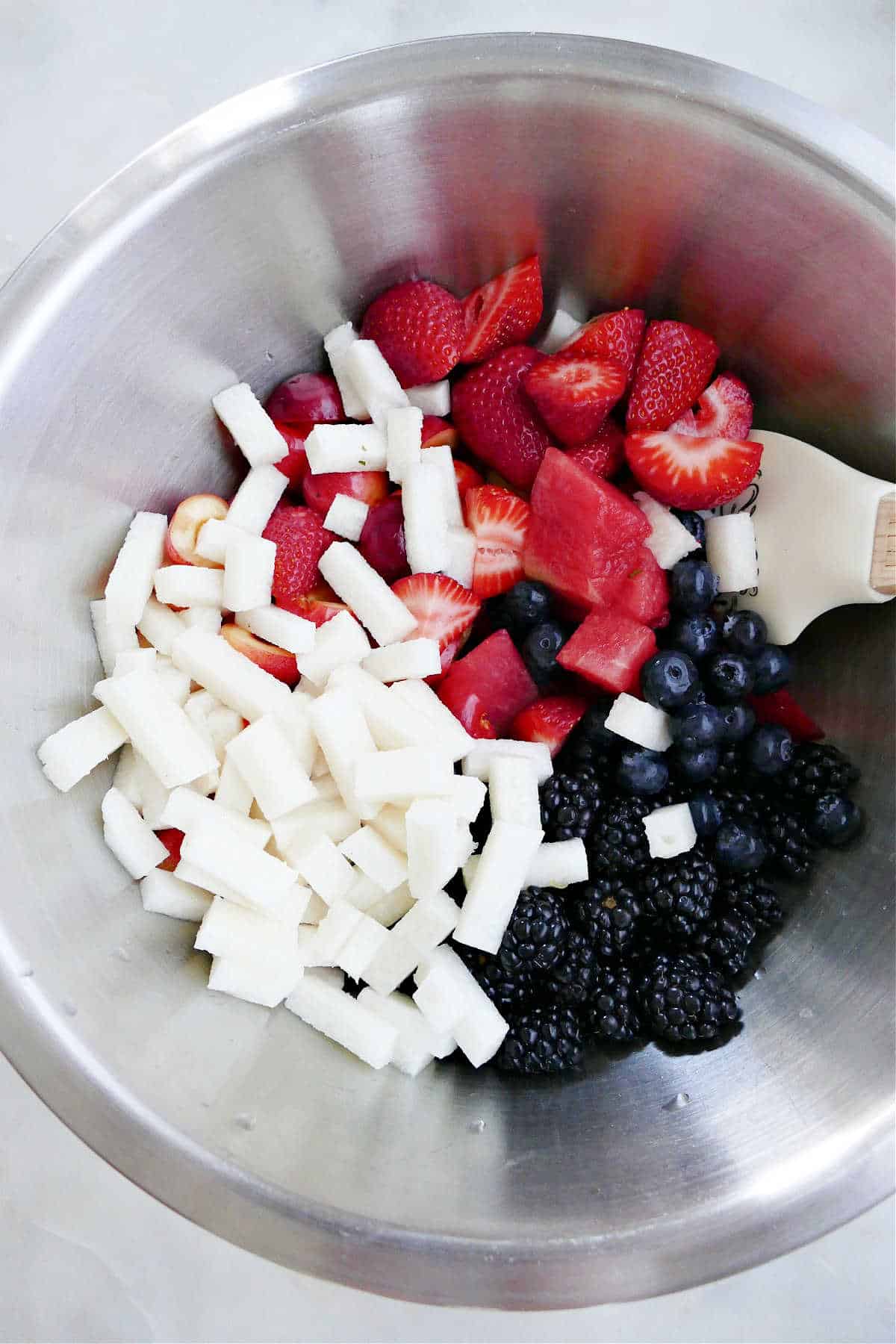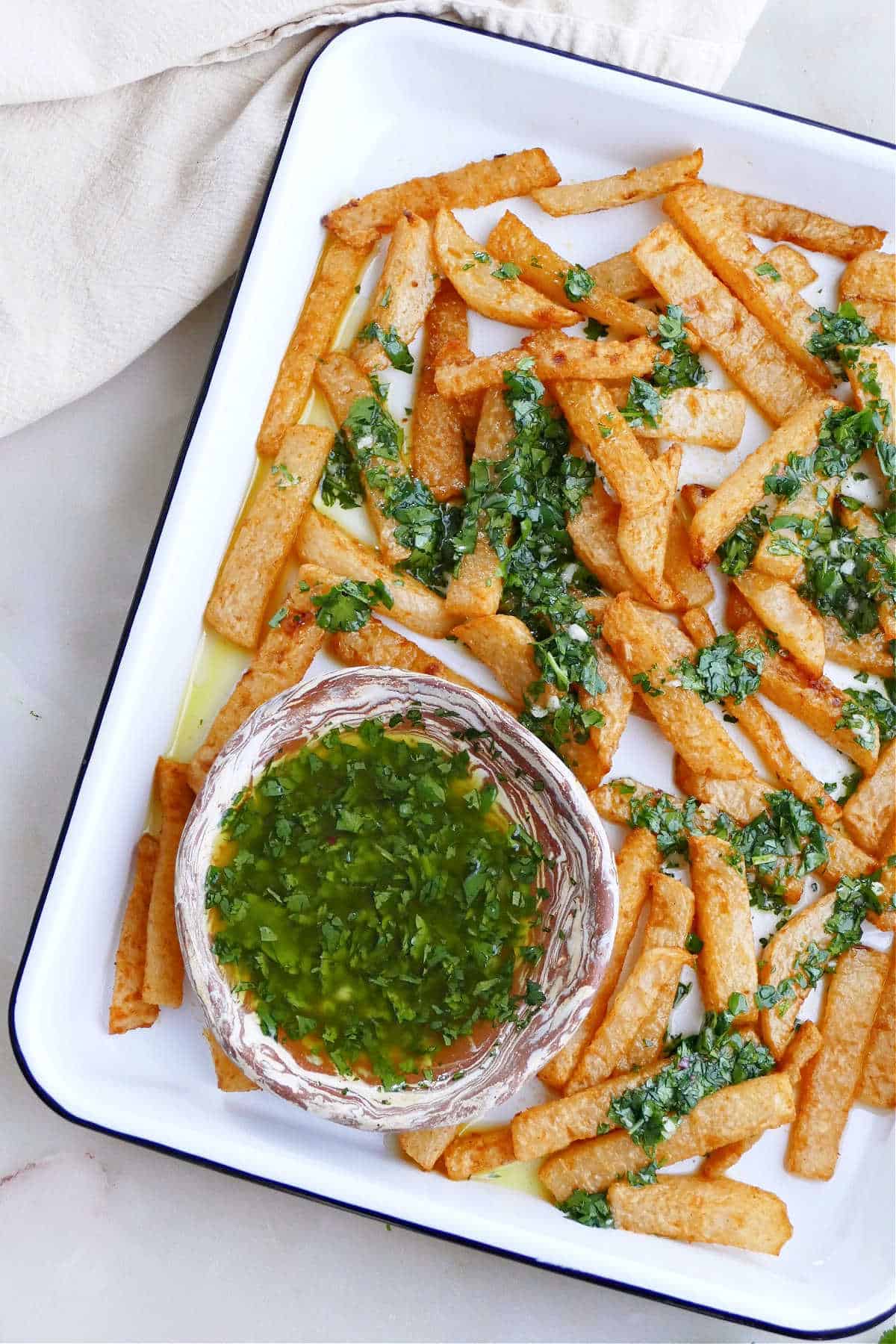 Jicama is a great vegetable to eat on a hot July day! It's crunchy and hydrating and is typically enjoyed raw. You can add it to salsas, fruit salads, or just eat it on its own as a snack. If you're not familiar with how to prepare this tuber, check out my tutorial on How to Cut Jicama.
Here are the best ways to eat jicama in July:
Kohlrabi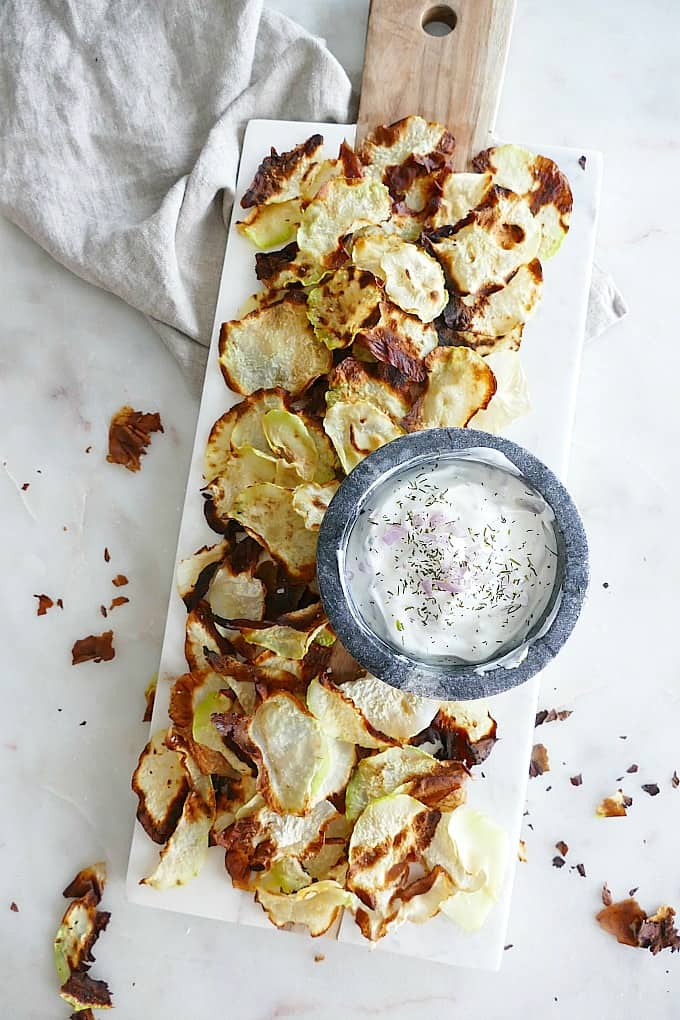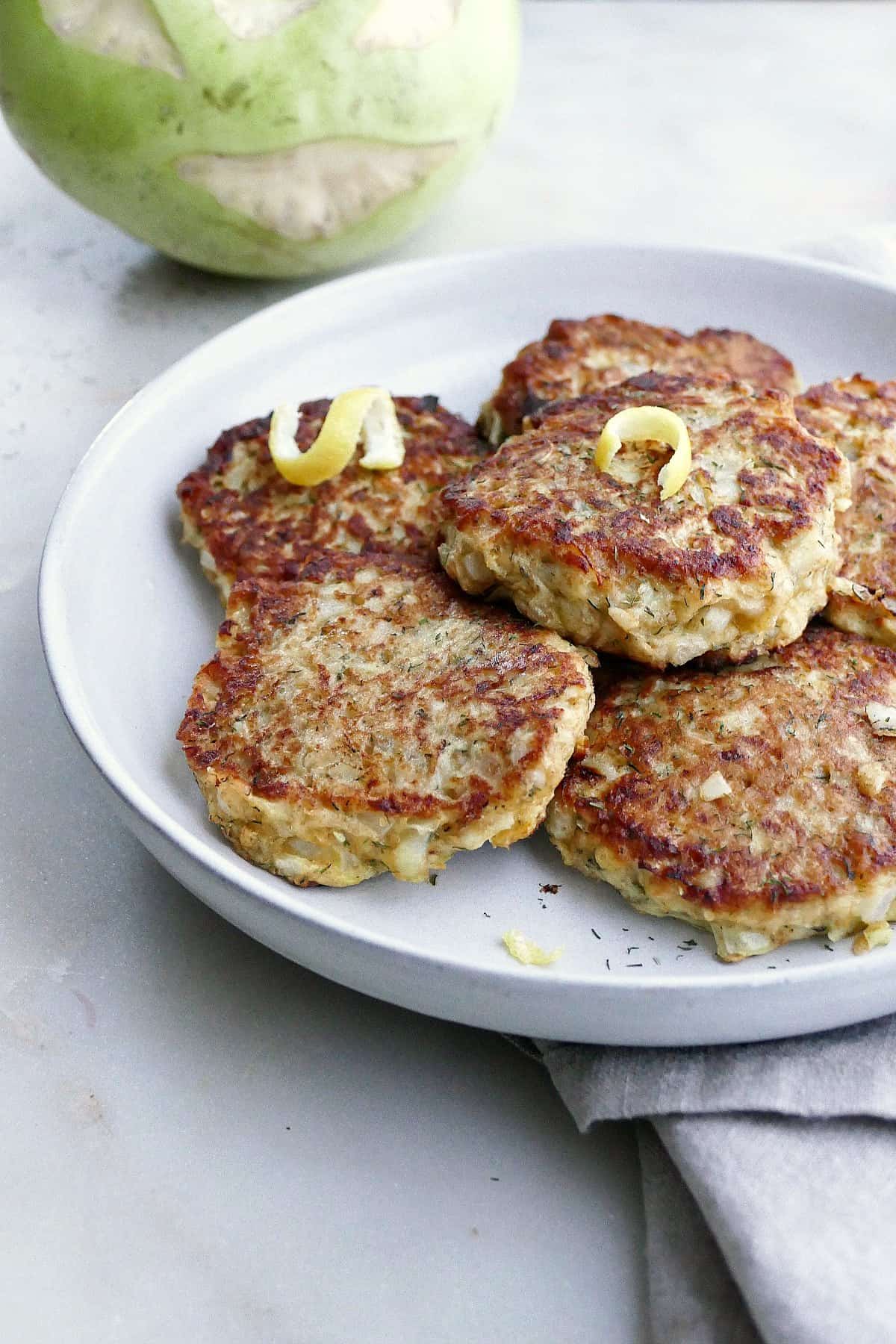 If you want to try one of the more unique foods in season in July, pick up some kohlrabi! This bulbous vegetable comes in purple or green, has a crunchy texture, and tastes similar to broccoli stems. It's fun to add to salads or slaws and can be roasted, too.
Here are the best ways to eat kohlrabi in July:
Peaches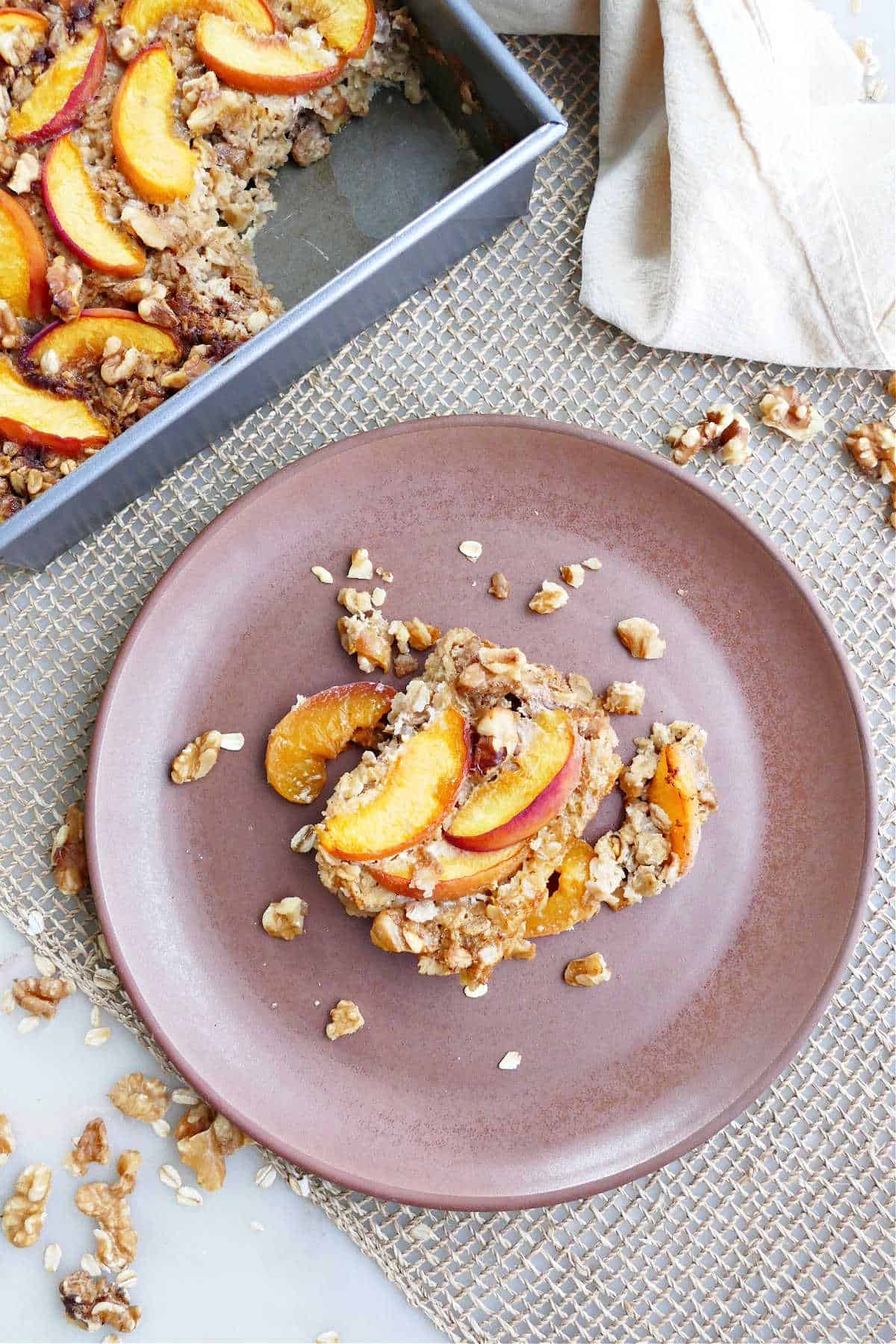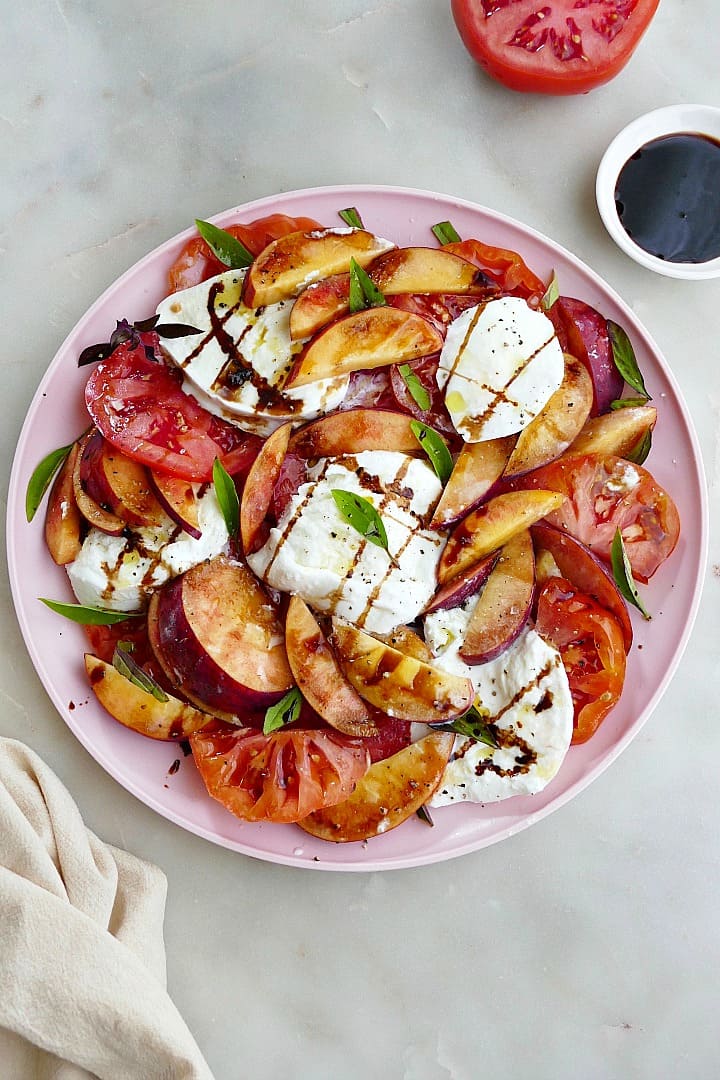 Millions of peaches, peaches for me! These juicy stone fruits are in peak season during the summer and should be thoroughly enjoyed in July. Enjoy peaches on their own as a snack, added to yogurt or oatmeal, grilled and topped with ice cream, or baked into peach crisp or cobbler. They also pair well with vegetables and salads.
Store unripe peaches on a plate at room temperature away from direct sunlight. Once they reach your desired level of ripeness, store them in the fridge.
Here are the best ways to eat peaches in July:
Shallots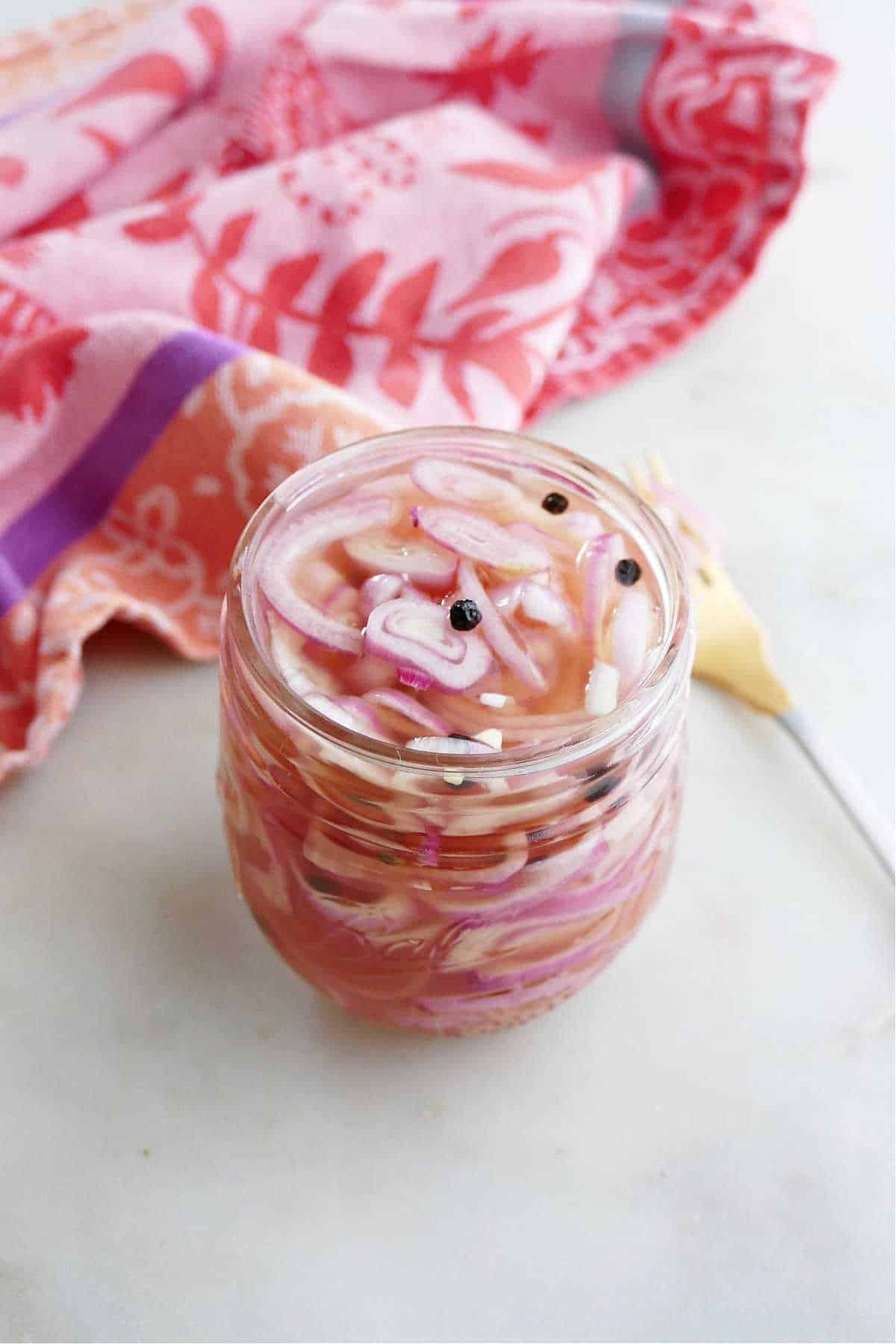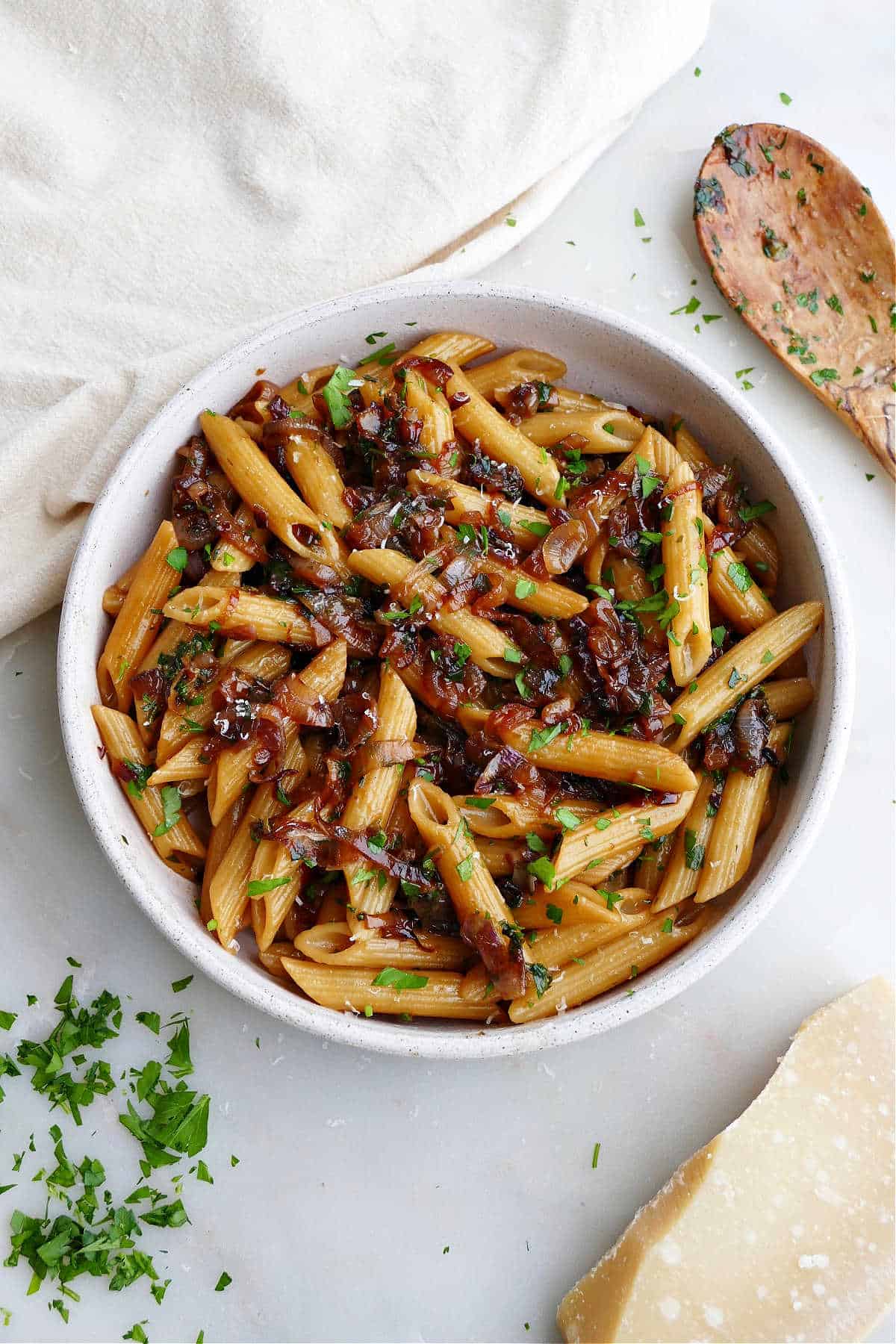 Shallots are a relative of onions, but they grow in clusters like garlic. In terms of taste, they tend to have a sweeter and milder flavor than onions. You can substitute shallots for onions in almost any recipe. But their amazing flavor makes them worthy of centering entire dishes around them!
Check out my tutorial on How to Cut Shallots if you are interested. Different recipes call for different preparations.
Here are the best ways to eat shallots in July:
Zucchini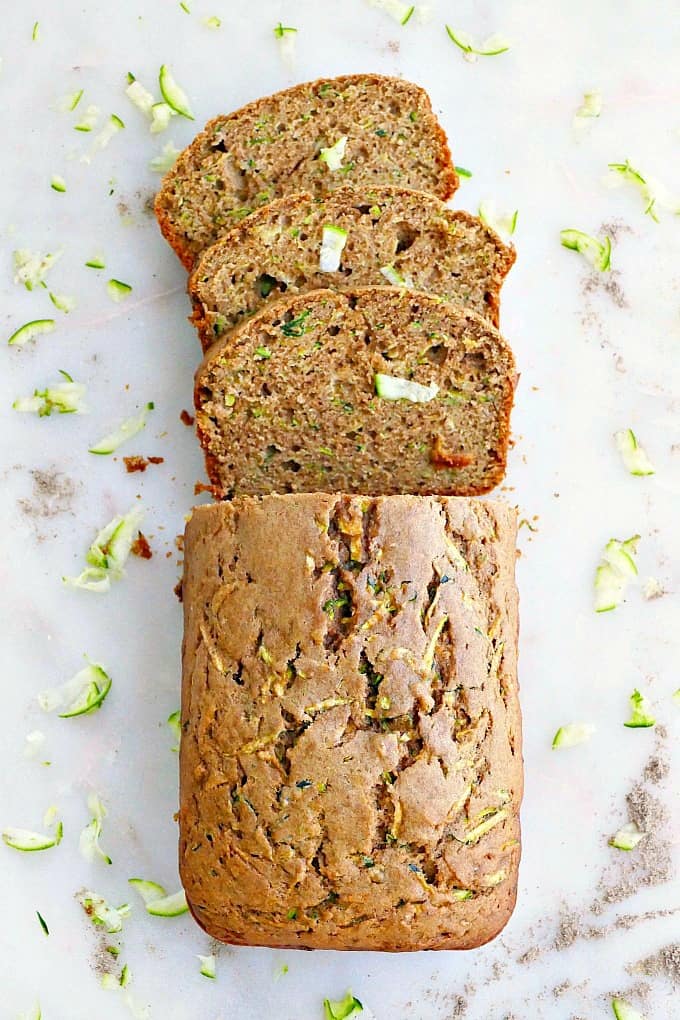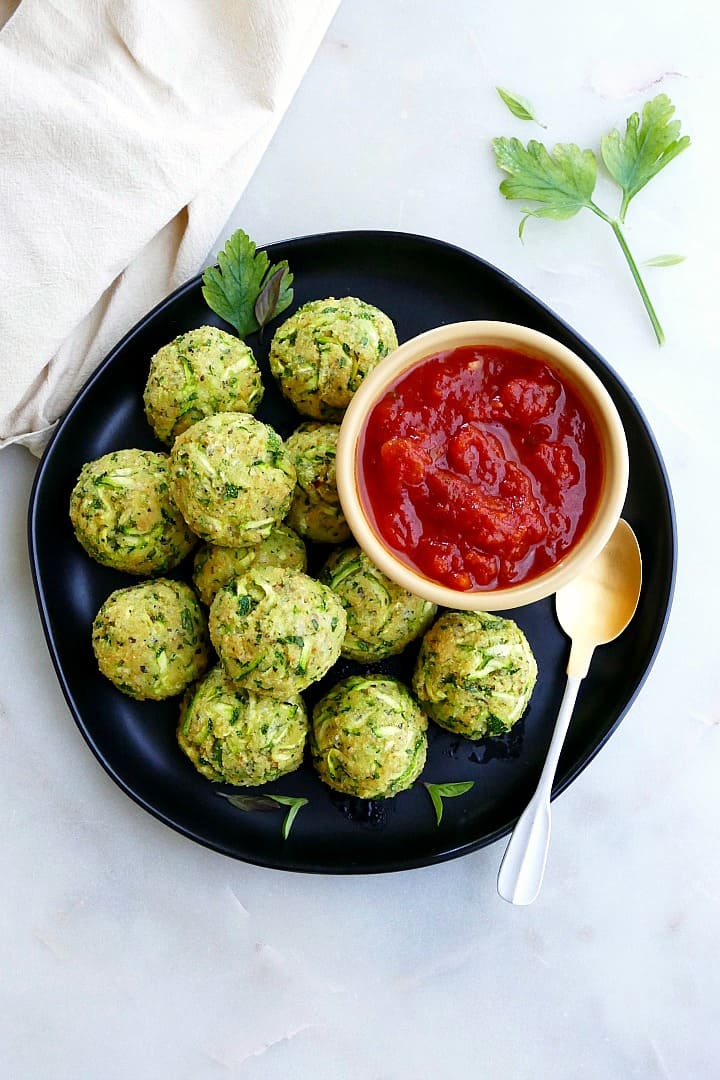 Zucchini and other summer squash are now available! This summer vegetable is just as versatile as it is abundant. With such a mild taste, zucchini can take on the seasonings of any recipe with ease. Add it to baked goods, transform it into "zoodles," or enjoy it sautéed or grilled.
Here are the best ways to eat zucchini in July:
July Meal Plan
The recipes in this produce guide make it easy to eat more of the foods in season in July! But if you need help planning a week of meals with these fruits and vegetables, here's a sample plan with five dinners for inspiration.
What are you cooking this month? Let the Veg World know in the comments! And while you're here, subscribe to the weekly newsletter for more seasonal veggie inspiration.