So many delicious fruits and vegetables are among the foods in season in June! This produce guide features a list of options, recipe inspiration, and a sample weekly meal plan for what to cook in June.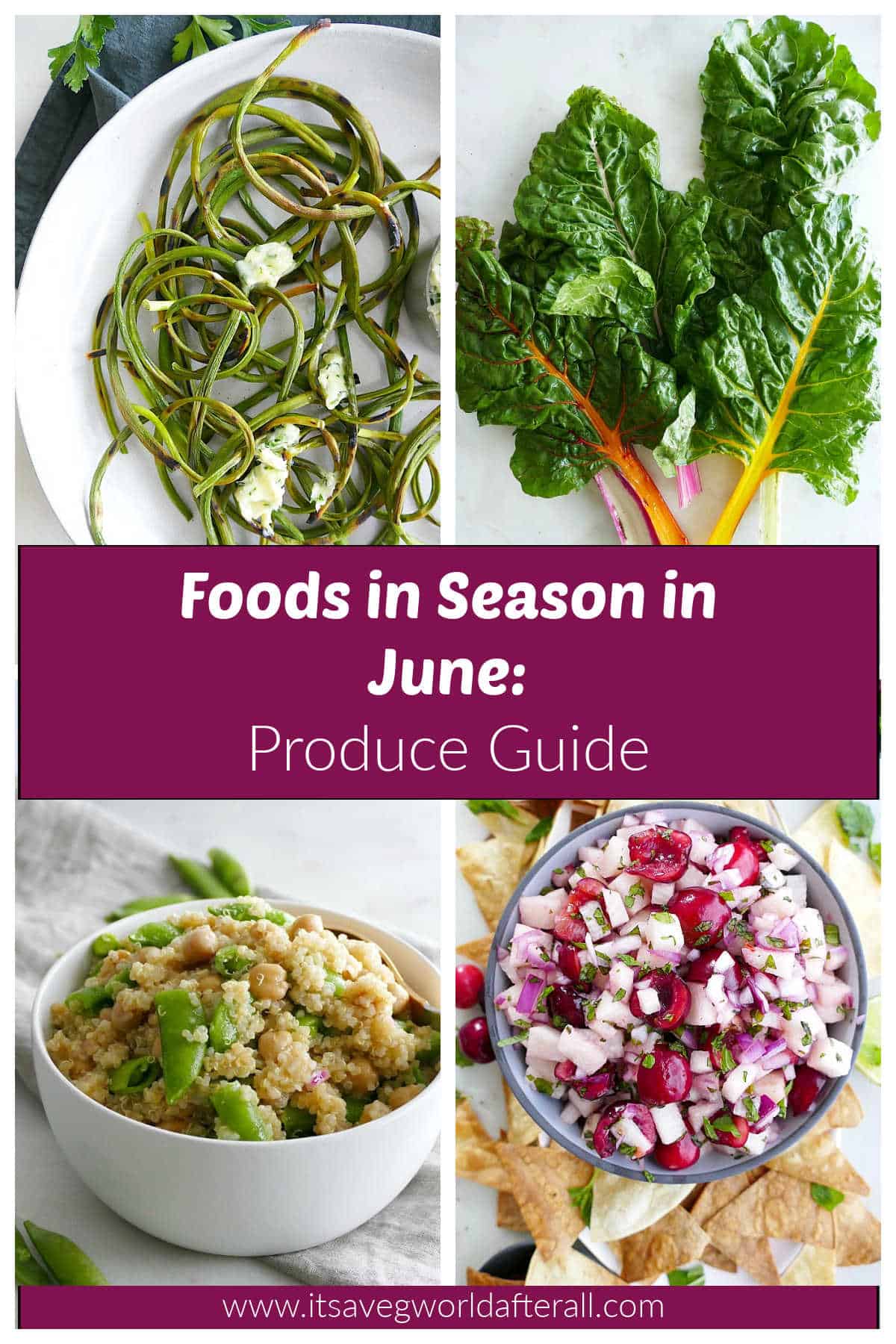 This post may contain affiliate links. For more information, see my affiliate disclosure.
Welcome to summer produce, Veg World! While the summer solstice may not officially be until the end of the month, it's totally fair game to start enjoying warm weather foods now so that you can savor all of the great produce that June has to offer. For more ways to use early summer produce, check out my May produce guide.
This month, spring veggies like radishes and asparagus fade into the background as green beans, herbs, and other beginning-of-summer vegetables come into focus. Plus, graduations, the end of the school year, Father's Day, and Juneteenth bring opportunities to celebrate with recipes that feature foods in season in June!
Jump to:
Berries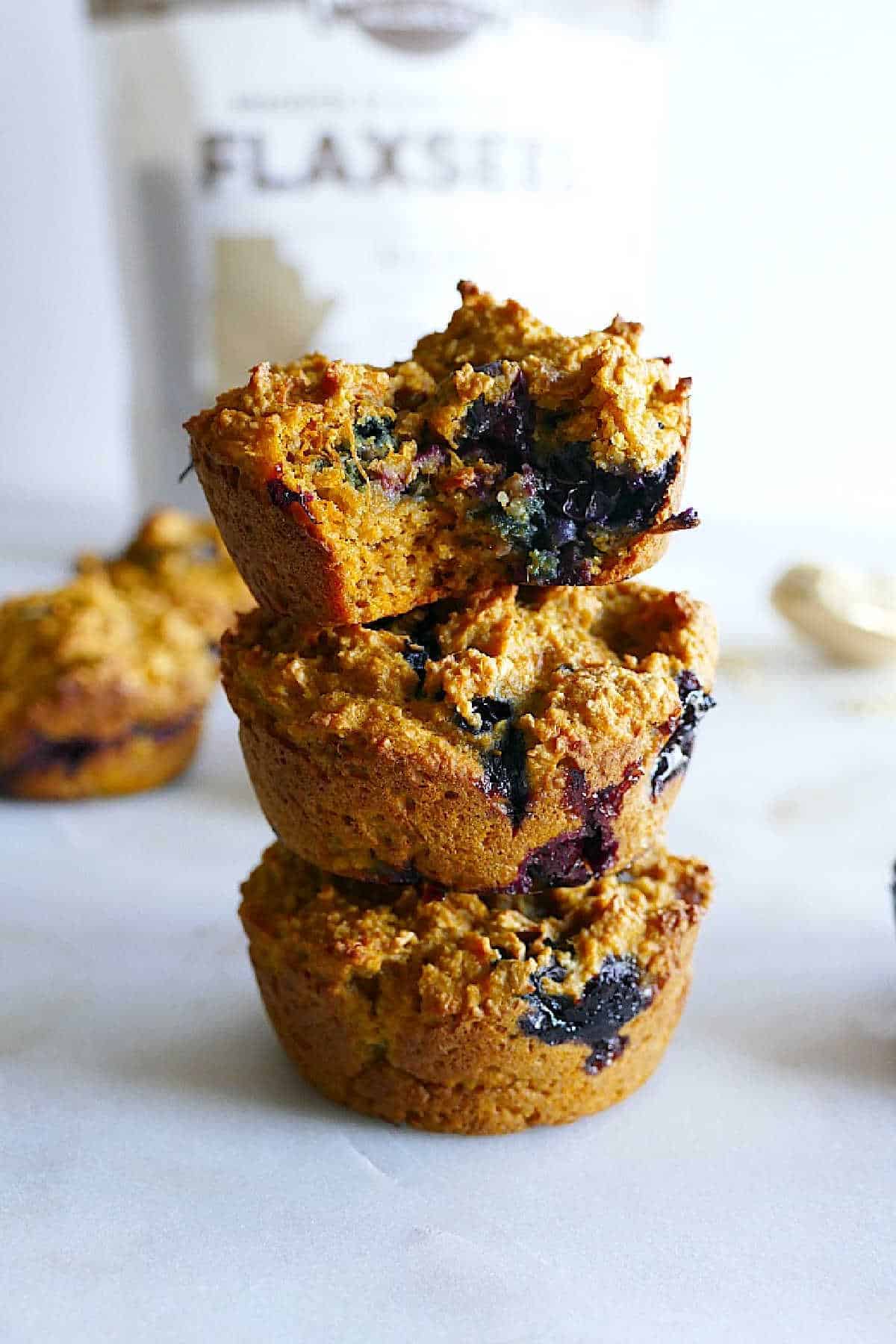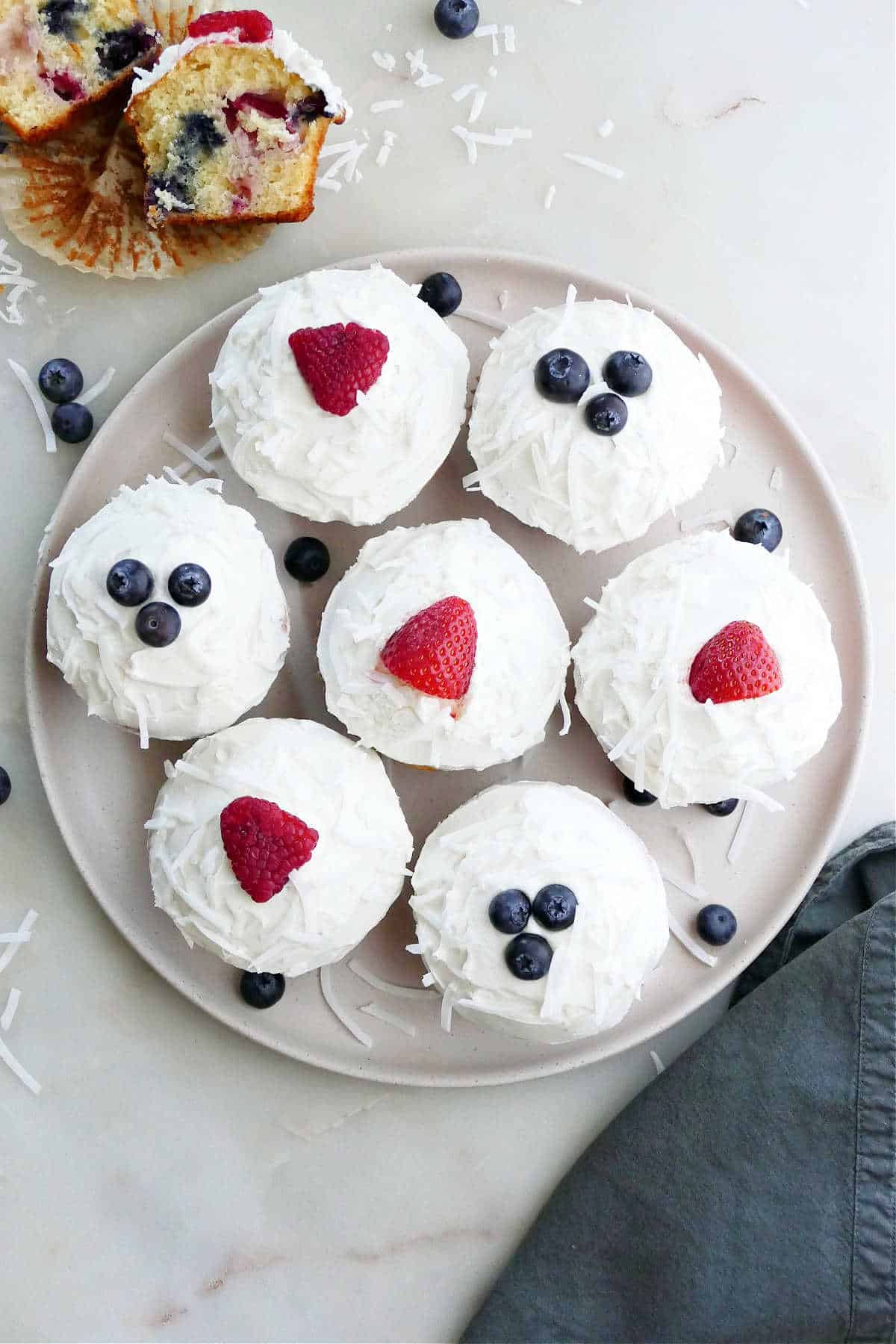 Fresh fruit is one of the best parts of summer! Berries are the first to come into season and they don't disappoint. I can't get enough of them during June and I know I'm not alone. Go on and grab a few containers of berries the next time you're at the store or market. They're extra juicy and sweet when they're in season!
Here are the best ways to eat berries in June (see the rhubarb section for more recipes with strawberries):
Chard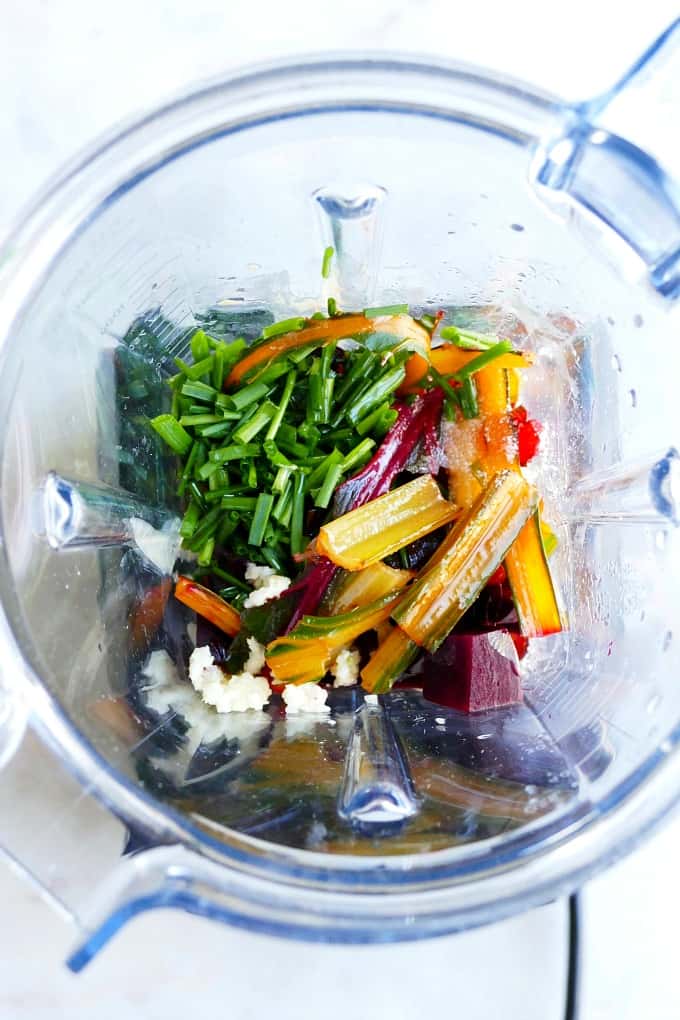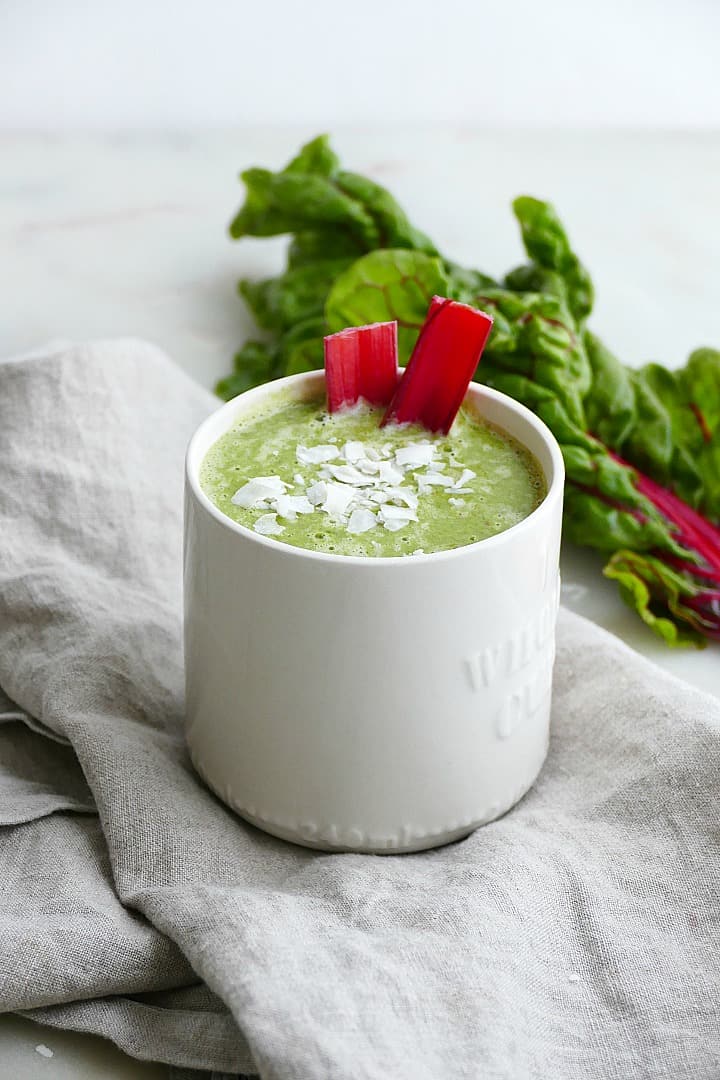 Chard, also called Swiss chard or rainbow chard, is a leafy green vegetable that you can enjoy year-round. However, it tends to be at its best during late June through late fall, making it a star of summer farmers markets. PS – Chard is also really easy to grow in a summer vegetable garden (you can even grow it in window boxes)!
Since it has a bitter taste, chard pair wells with flavorful dressings and other ingredients that tone down the bitterness. Making a smoothie with chard and sweet fruits is a great way to use it. If you're interested, check out my tutorials for how to cut and freeze chard.
Here are the best ways to eat chard in June:
Cherries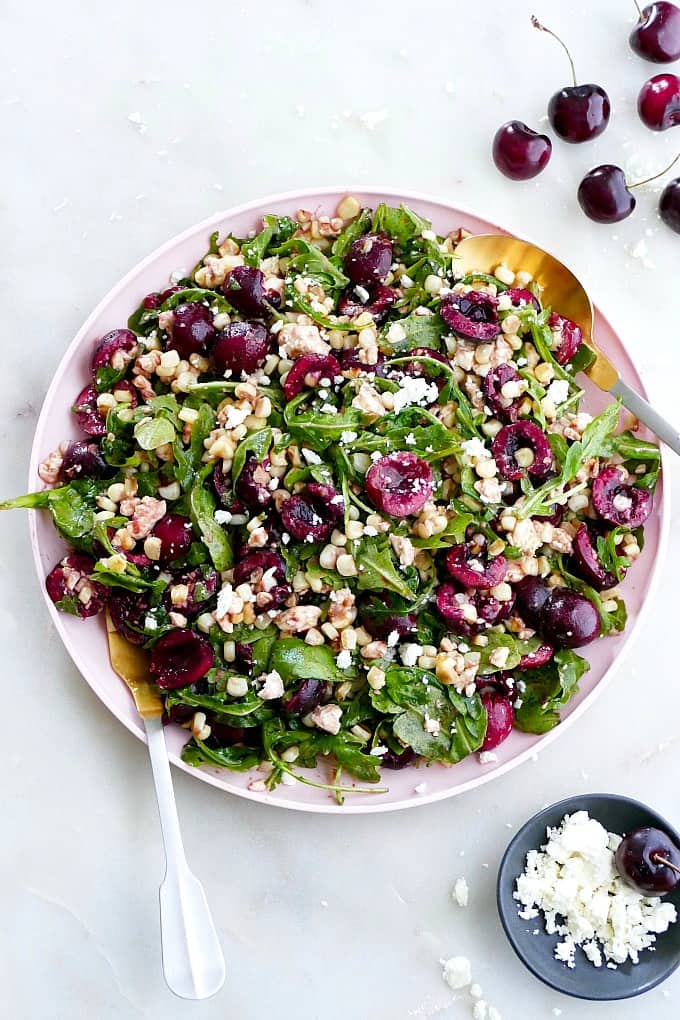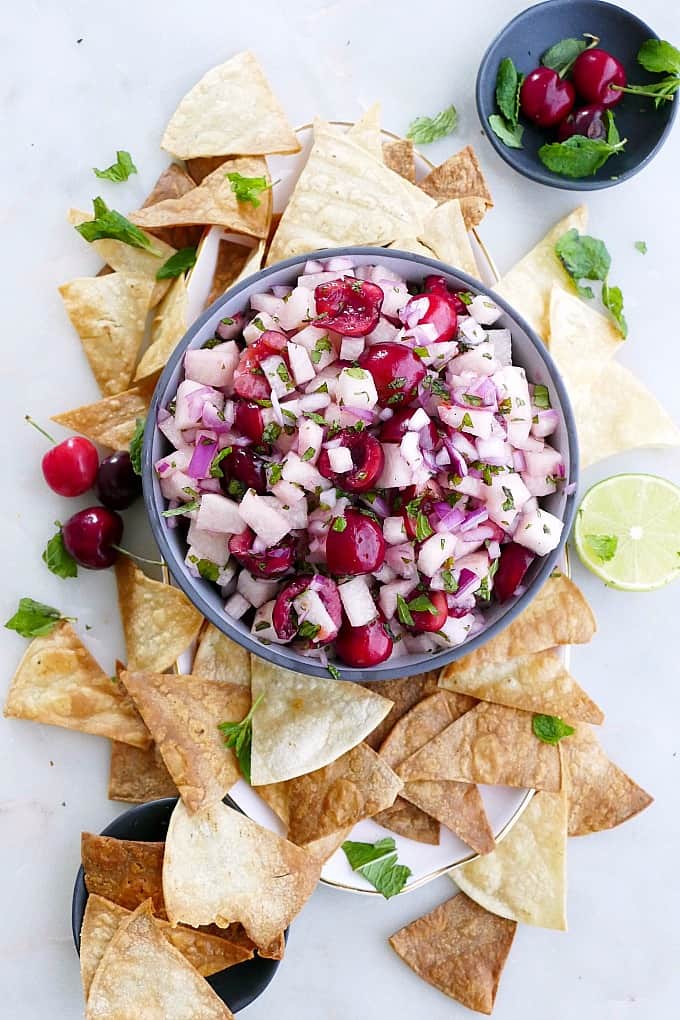 I absolutely LOVE cherry season! I like this stone fruit raw, cooked down into jams, used in baked goods, and added to savory dishes.
The most time-consuming part of preparing fresh cherries is removing their pits. It's helpful to use a stainless steel straw to make the process easier. Push the end of the straw through the middle of the cherry, popping out the pit as you go.
Here are the best ways to eat cherries in June:
Garlic Scapes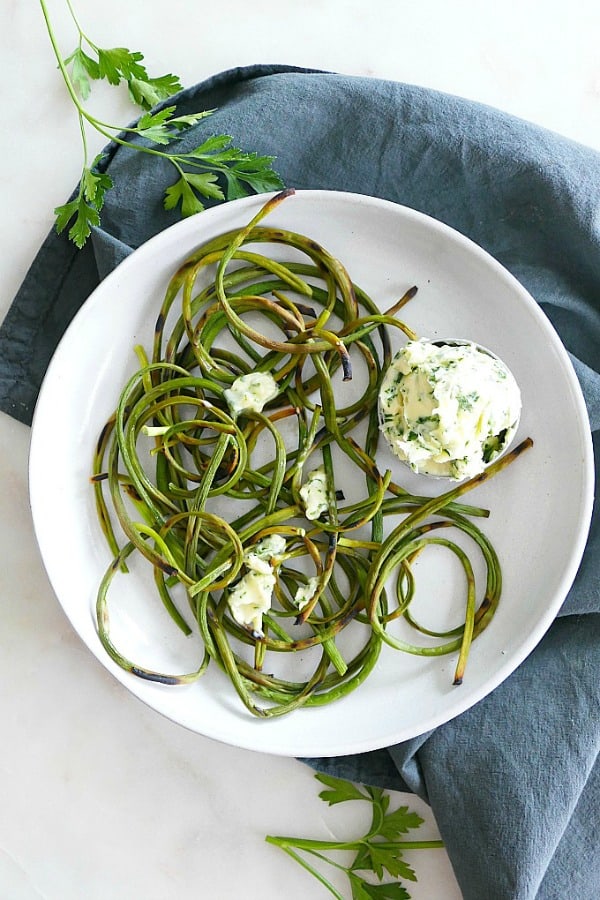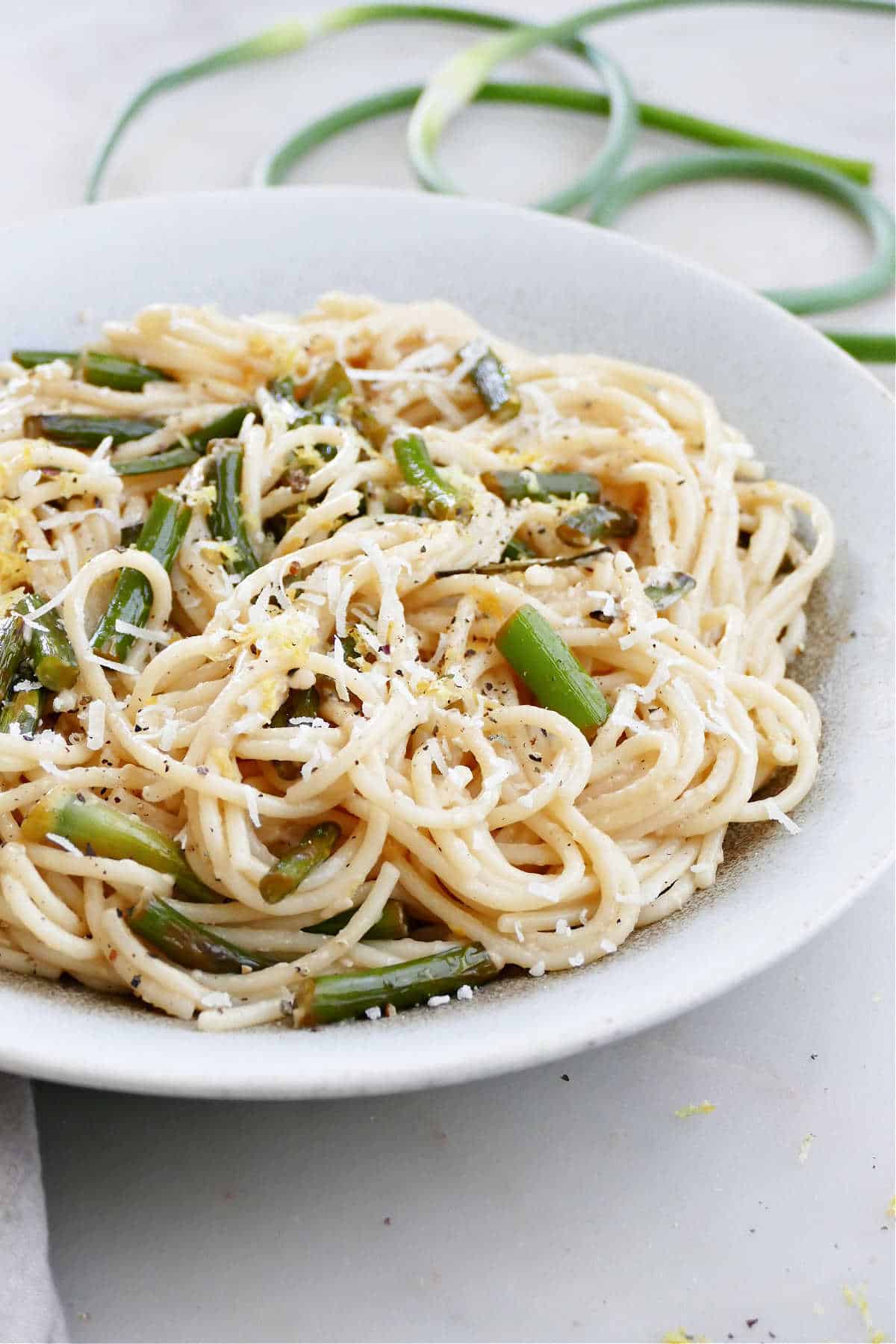 Garlic scapes sort of resemble mini snakes, but I promise they're edible. They're actually the green stems that grow out of garlic bulbs and are harvested in June to encourage garlic to grow bigger! It can be hard to find garlic scapes in some areas, but they're worth the search. This unique vegetable/herb is one of the best foods in season in June.
Wondering what they taste like? Garlic, of course! However, they have a milder taste that's similar to scallions or chives.
Here are the best ways to eat garlic scapes in June:
Sliced and sprinkled onto potato salad, roasted veggies, and toast or bagels spread with cream cheese
Green Beans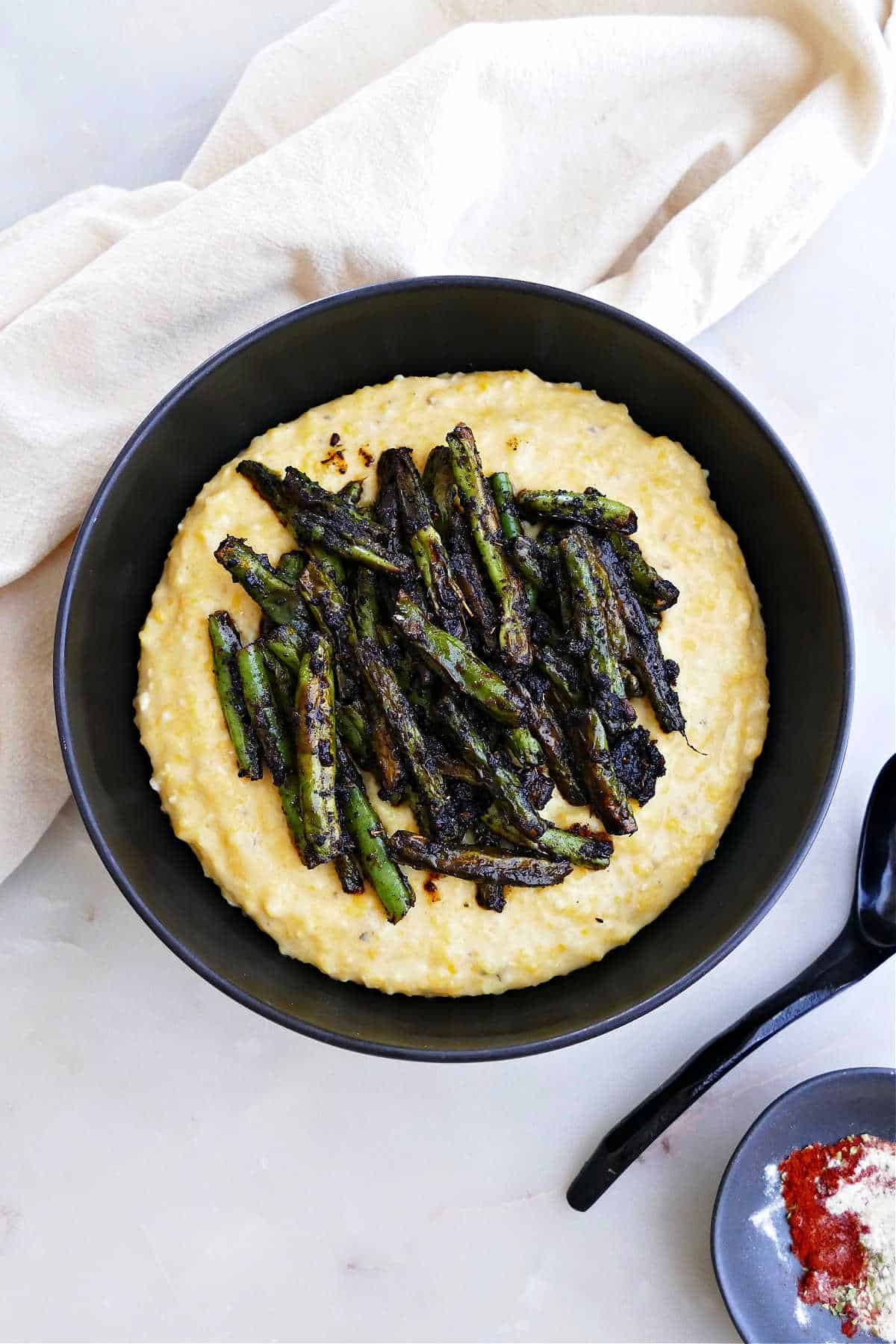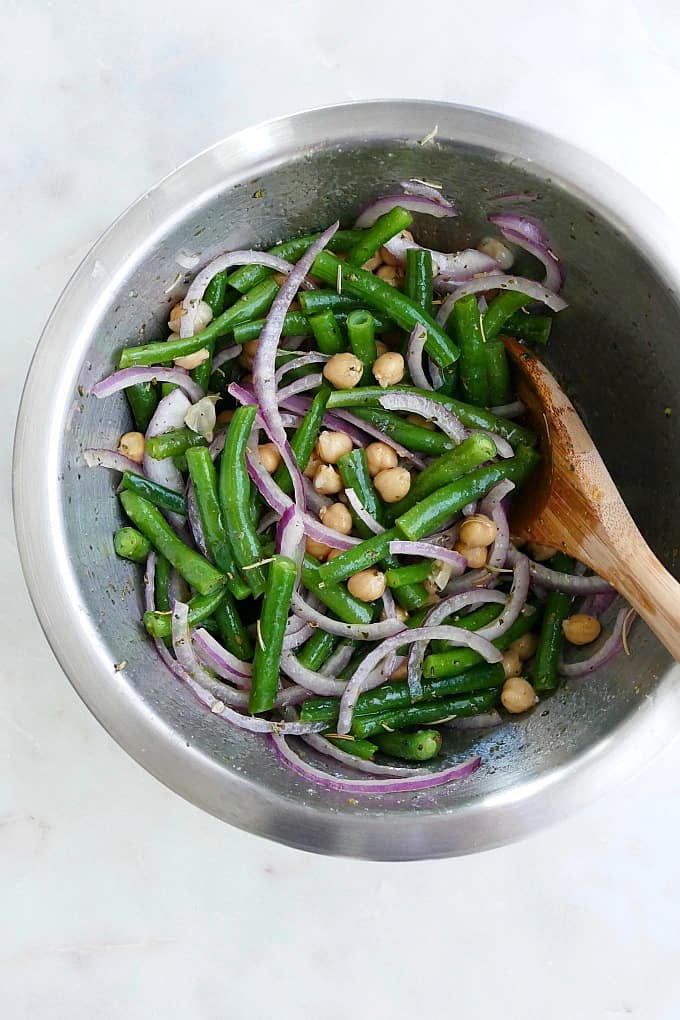 Snappy green beans start to pop up in June and I'm here for it! Whether you like green or yellow (or purple!) ones, you can't go wrong. All varieties are delicious, easy to prepare, and so perfectly crisp. Be sure not to overcook them so they maintain that crisp-tender texture.
Herbs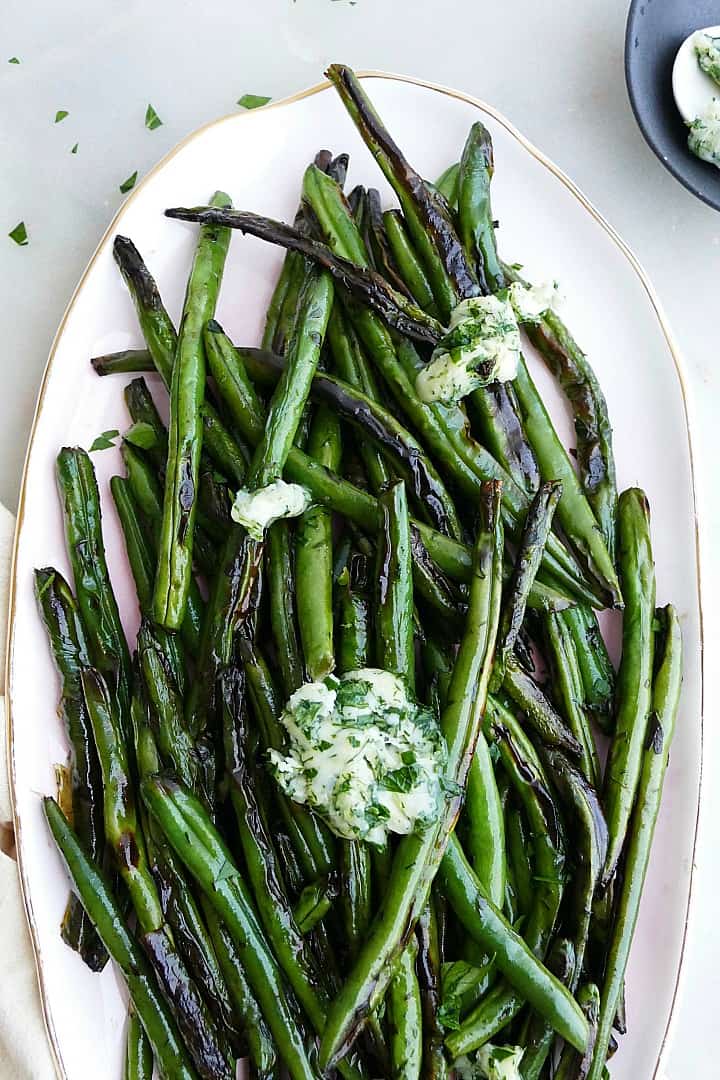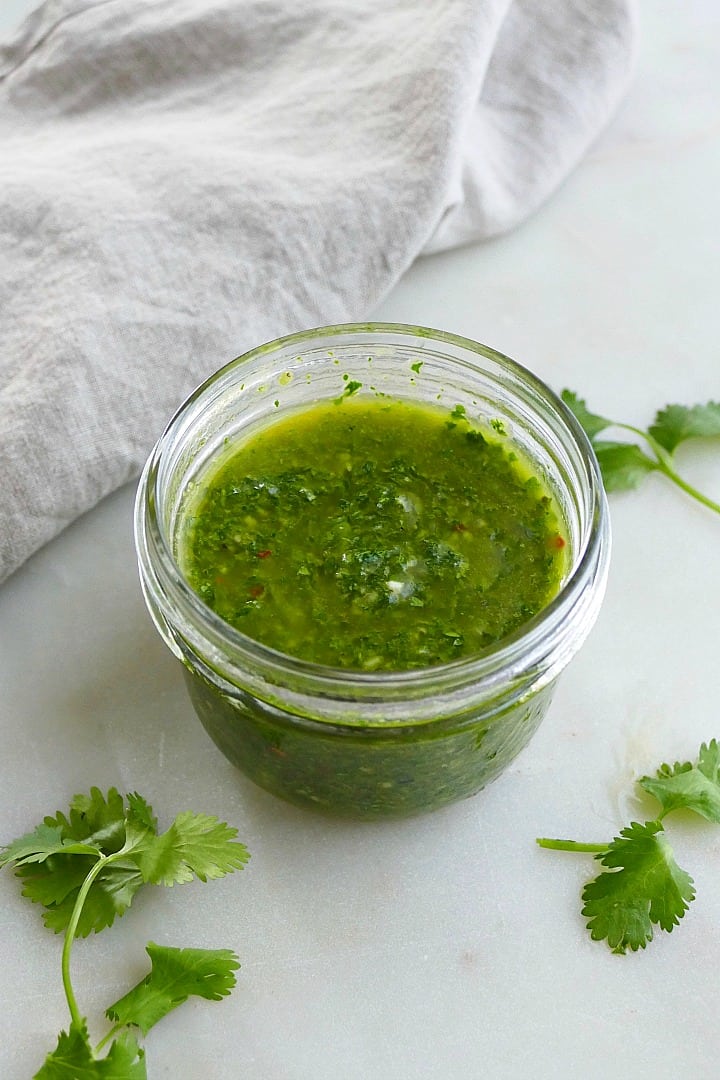 Summer cooking is not complete without fresh herbs. A sprinkle of fresh dill, a touch of thyme, or a handful of parsley can liven up any meal. In June, I especially enjoy dill, parsley, cilantro, and chives.
Here are the best ways to eat herbs in June:
Kohlrabi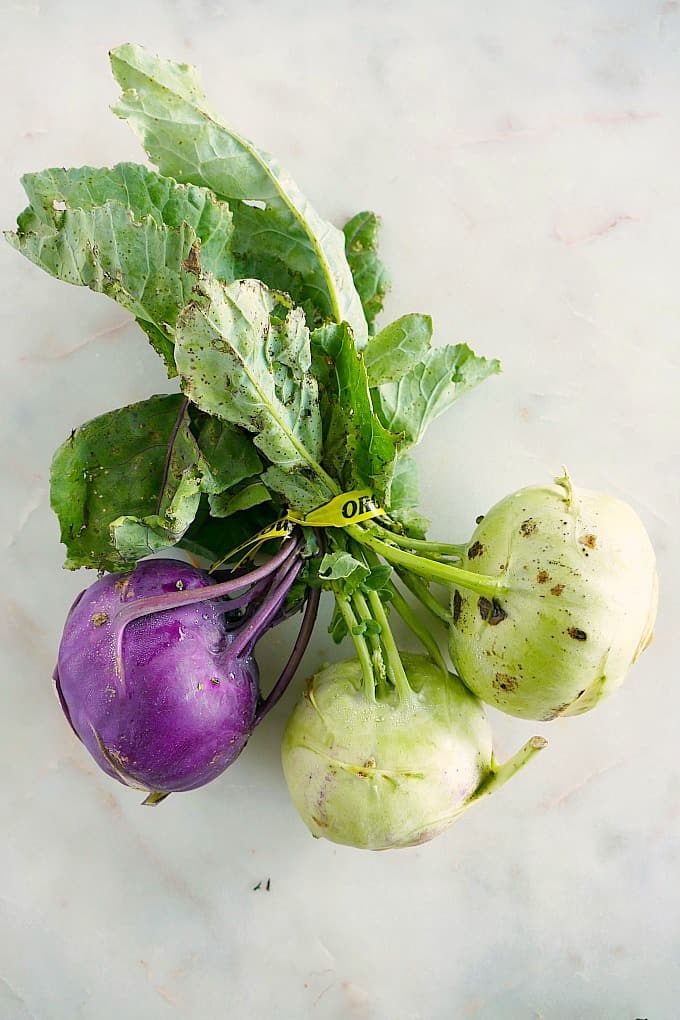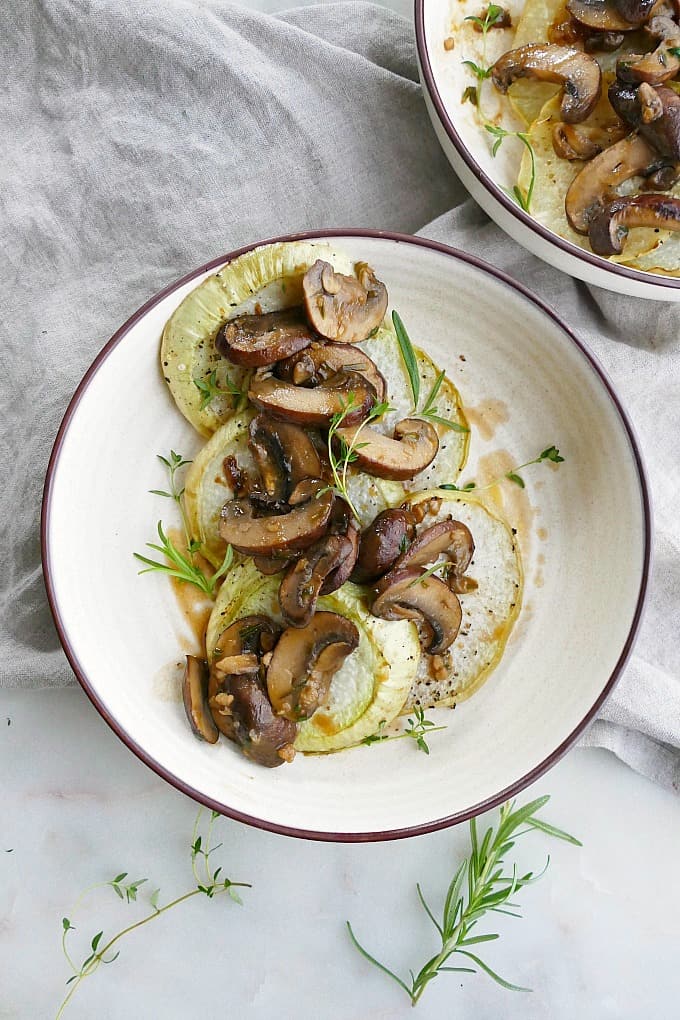 Kohlrabi is a bulbous vegetable that kind of looks like it's from outer space. Stems sprout out from several different points on the bulb. Kohlrabi is related to cabbage and tastes similar to broccoli but can have a sharper, turnip-like taste if it's old.
The two main varieties of kohlrabi are green and purple, but they taste the same. If you are not familiar with preparing this vegetable, be sure to check out my tutorial on How to Peel Kohlrabi.
Here are the best ways to eat kohlrabi in June:
Radishes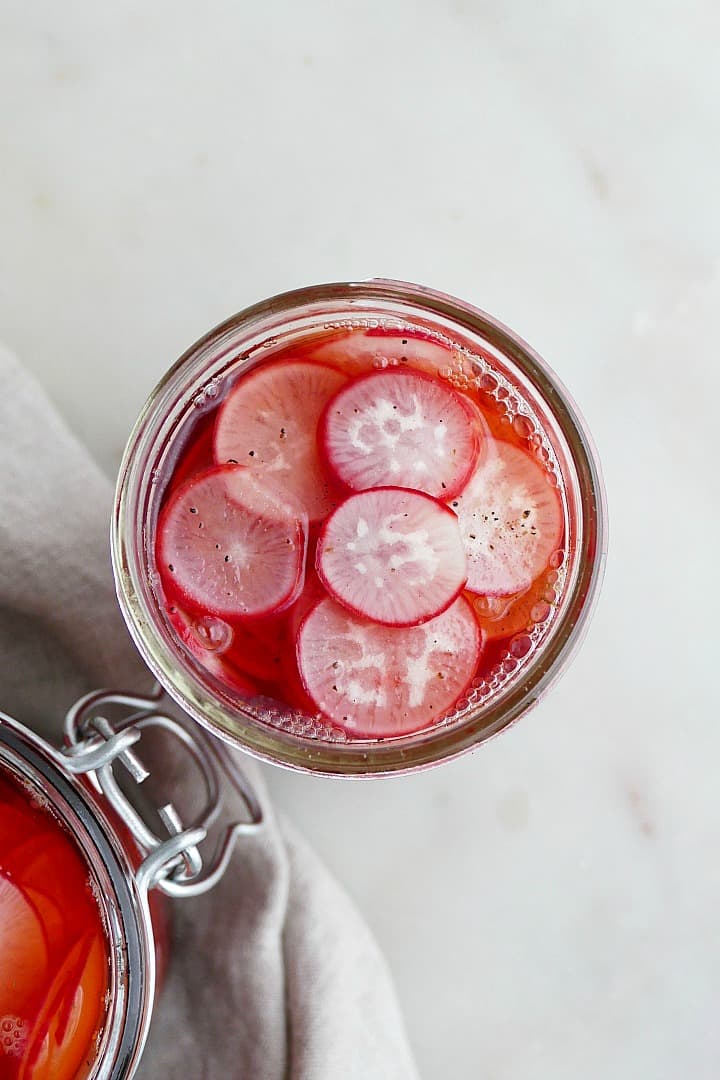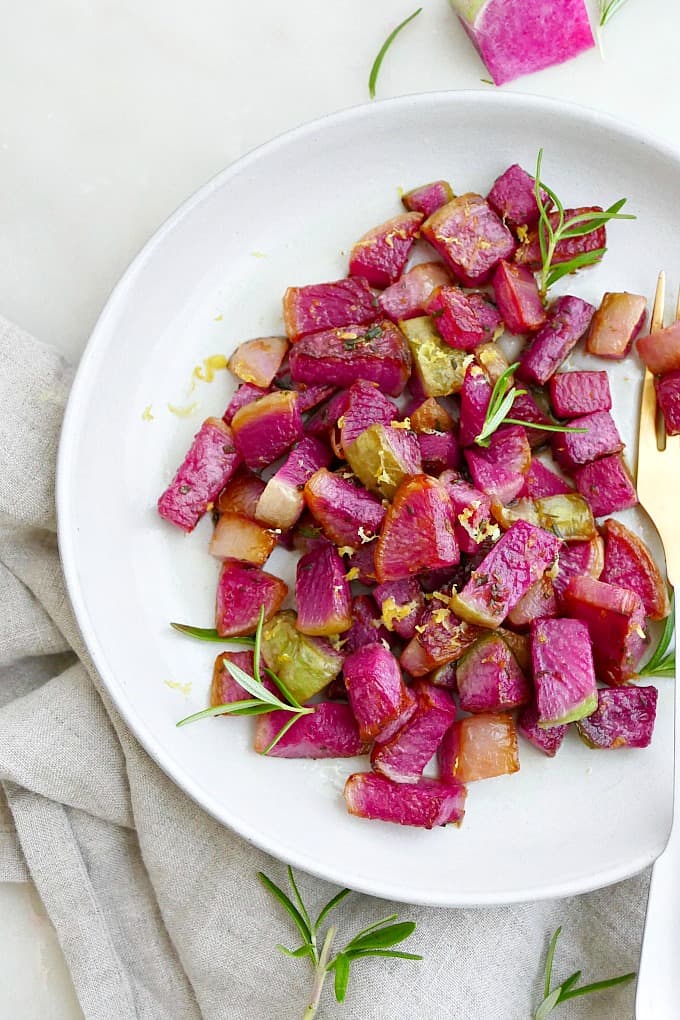 Late spring and early summer are the best times of years for radishes in most places. You can also find many varieties of radishes throughout the summer months and into the fall at farmers markets and in CSA shares.
Keep in mind that raw radishes have a spicy, peppery bite. They're not everyone's cup of tea! But if you're open to it, try roasted radishes for a mellower flavor…they're delicious. You can even pickle radishes to add a punch of flavor to sandwiches, tacos, salads, and bowls!
Rhubarb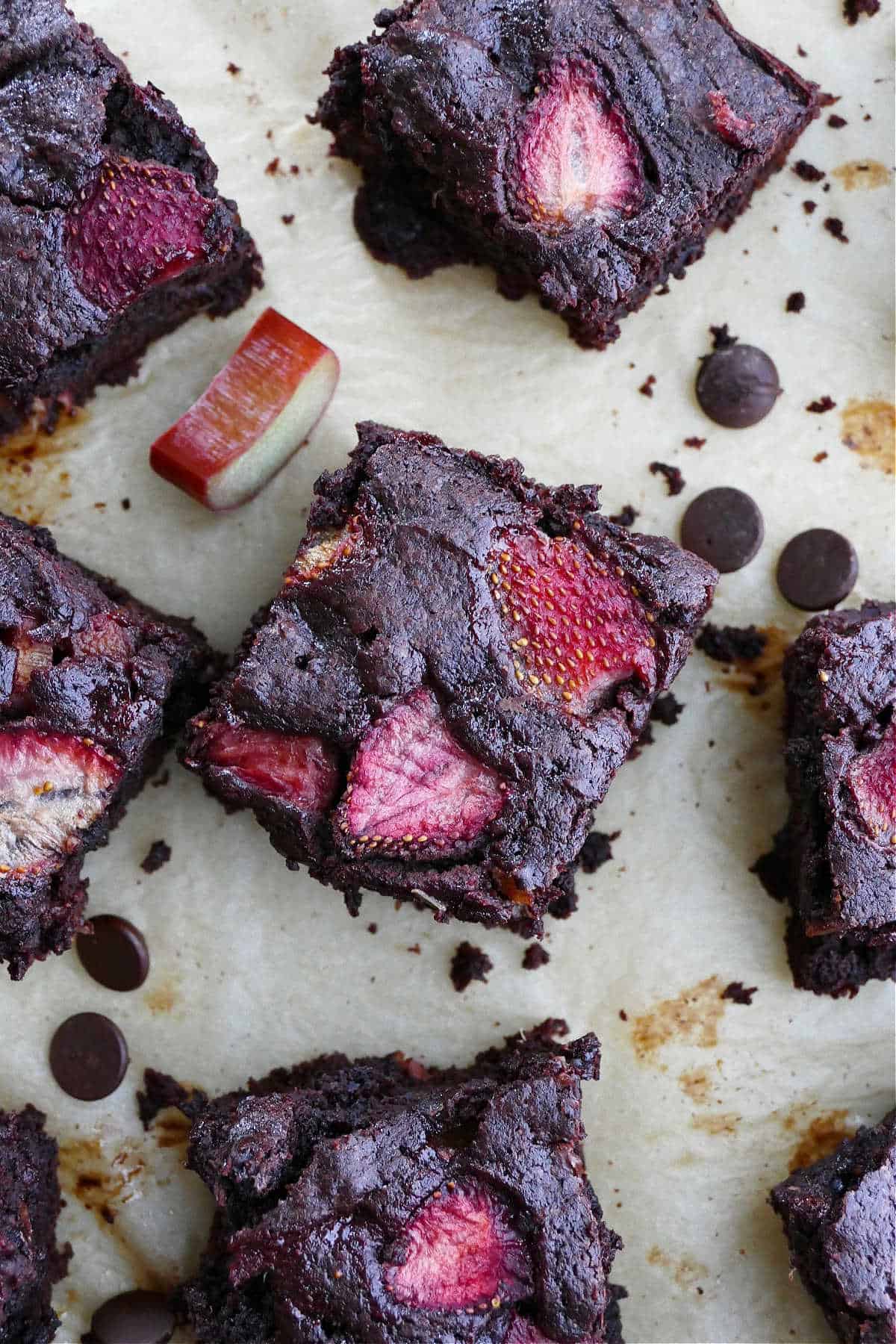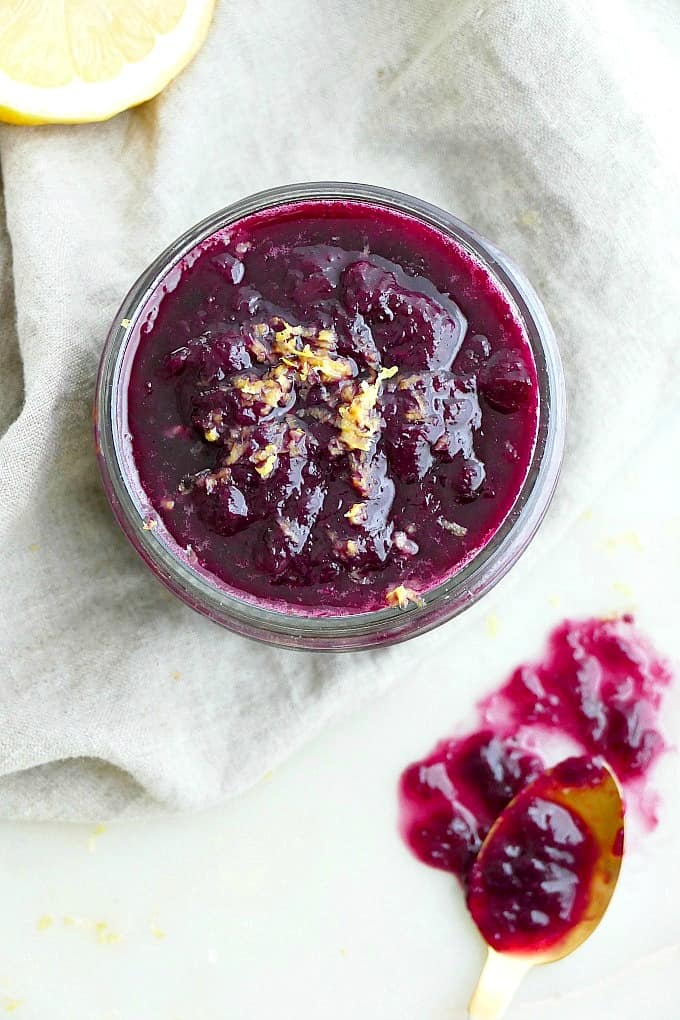 There's nothing better than enjoying rhubarb in early summer! Rhubarb season starts in April or May and continues into June. With fresh berries also in season during this month, the opportunities to enjoy rhubarb are endless. But remember, you can add rhubarb to recipes without berries too!
If you want to extend the shelf life of rhubarb, wrap the stalks in foil before storing in a crisper drawer in the fridge. You can also freeze rhubarb.
Here are the best ways to enjoy rhubarb in June:
Sugar Snap Peas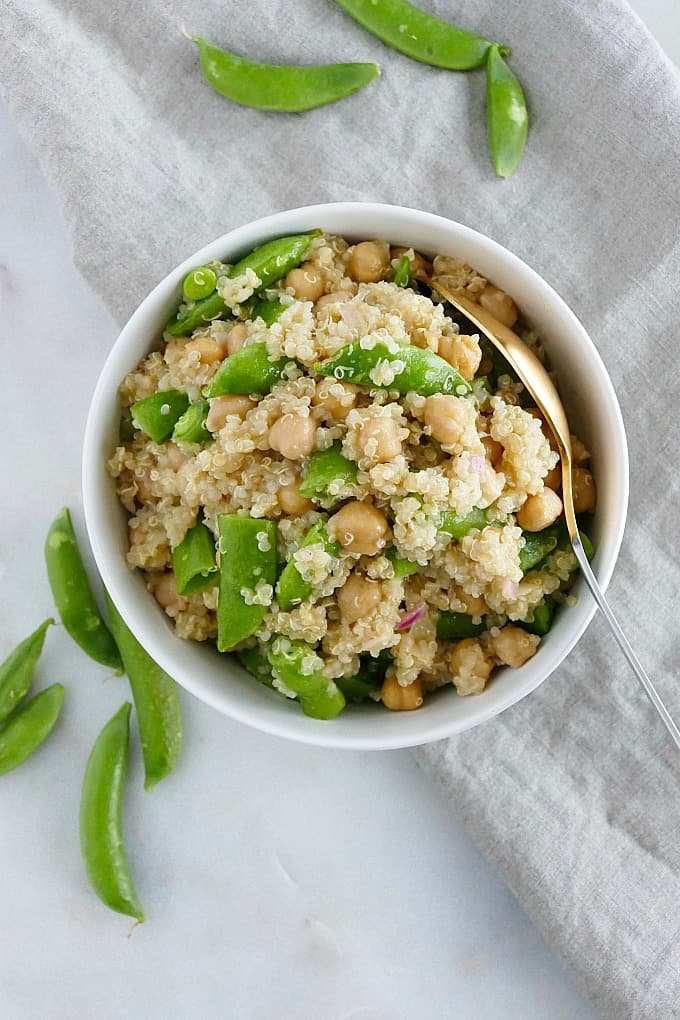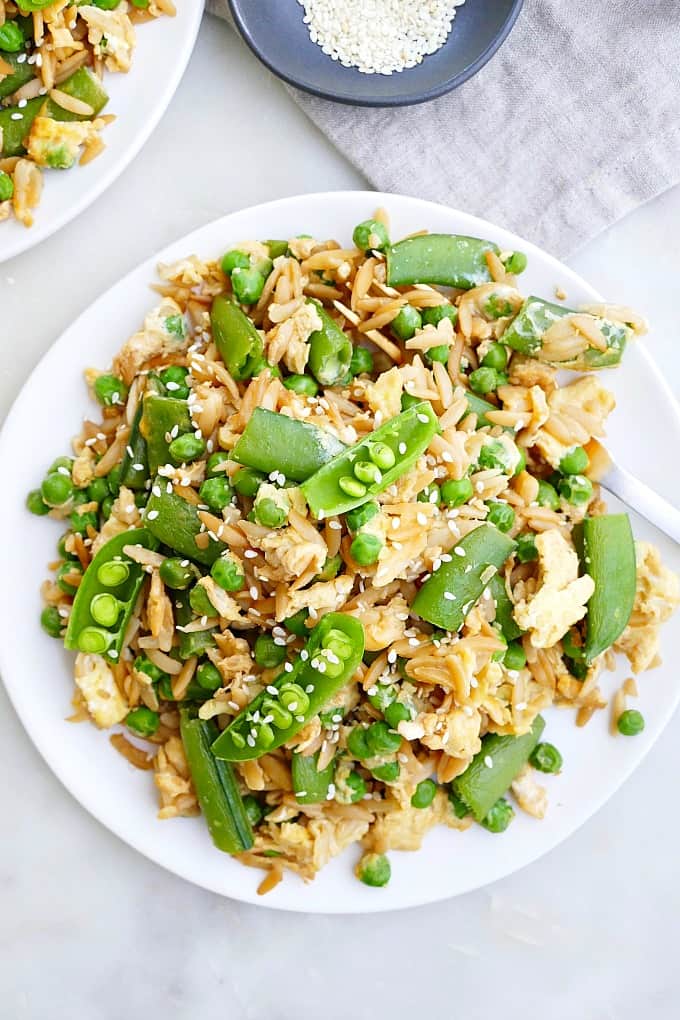 While I love all types of peas, sugar snap peas are probably my favorite. They're so crunchy and refreshing and have a delicious, slightly sweet flavor. You can enjoy sugar snap peas raw or cooked. And if you have a backyard vegetable garden, consider growing sugar snap peas on your own!
Here are the best ways to eat sugar snap peas in June:
June Meal Plan
Looking to eat more foods in season in June? Here's a sample weekly meal plan using fruits and vegetables in this guide! The plan includes five nights of dinners for inspiration.
What are you cooking this month? Let the Veg World know in the comments! And while you're here, subscribe to the weekly newsletter for more seasonal veggie inspiration.