Check out this produce guide to see the best foods in season in April. It includes the 10 best vegetables to eat this month, plus recipe ideas for using them and a weekly meal plan that will make you love April vegetables.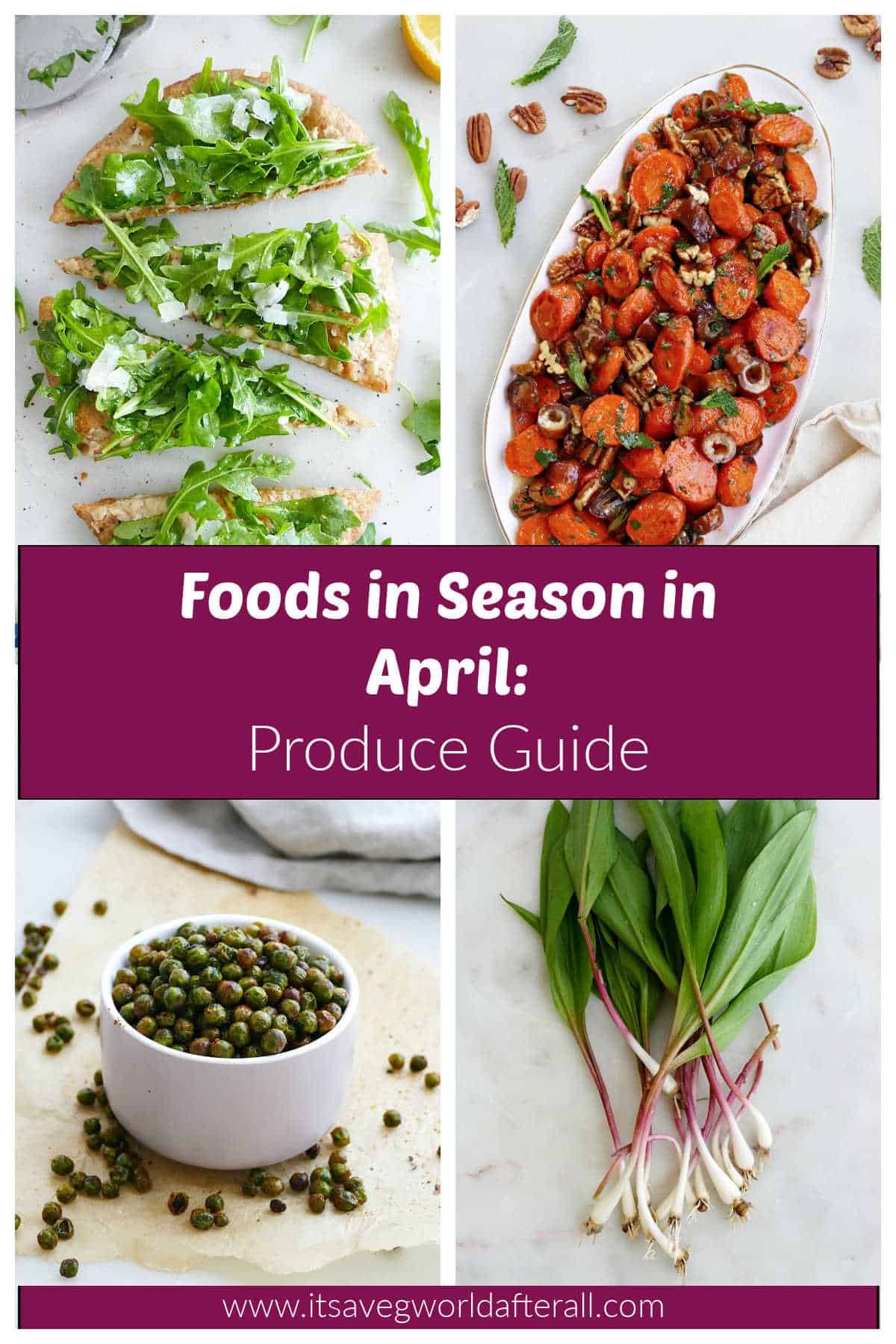 This post may contain affiliate links. For more information, see my affiliate disclosure.
It may not feel like it everywhere in the US (especially in my home state of Minnesota), but spring is on the horizon. As March goes out like a lamb and we welcome the month of April, warmer days and spring fruits and vegetables are almost certainly in the forecast.
In addition to being a month of continued transition from winter to spring produce, April also plays host to Easter (usually). For those who celebrate this holiday, your Easter brunches and dinners likely include some of the best foods in season in April.
I included many recipes that are perfect for Easter on this list, in case you need some inspiration. Be sure to check out my produce guide for March and May for more ideas on what to cook this spring, too. Plus, my spring meal plans are full of dinner ideas and include weekly menus and grocery lists.
Jump to:
Artichokes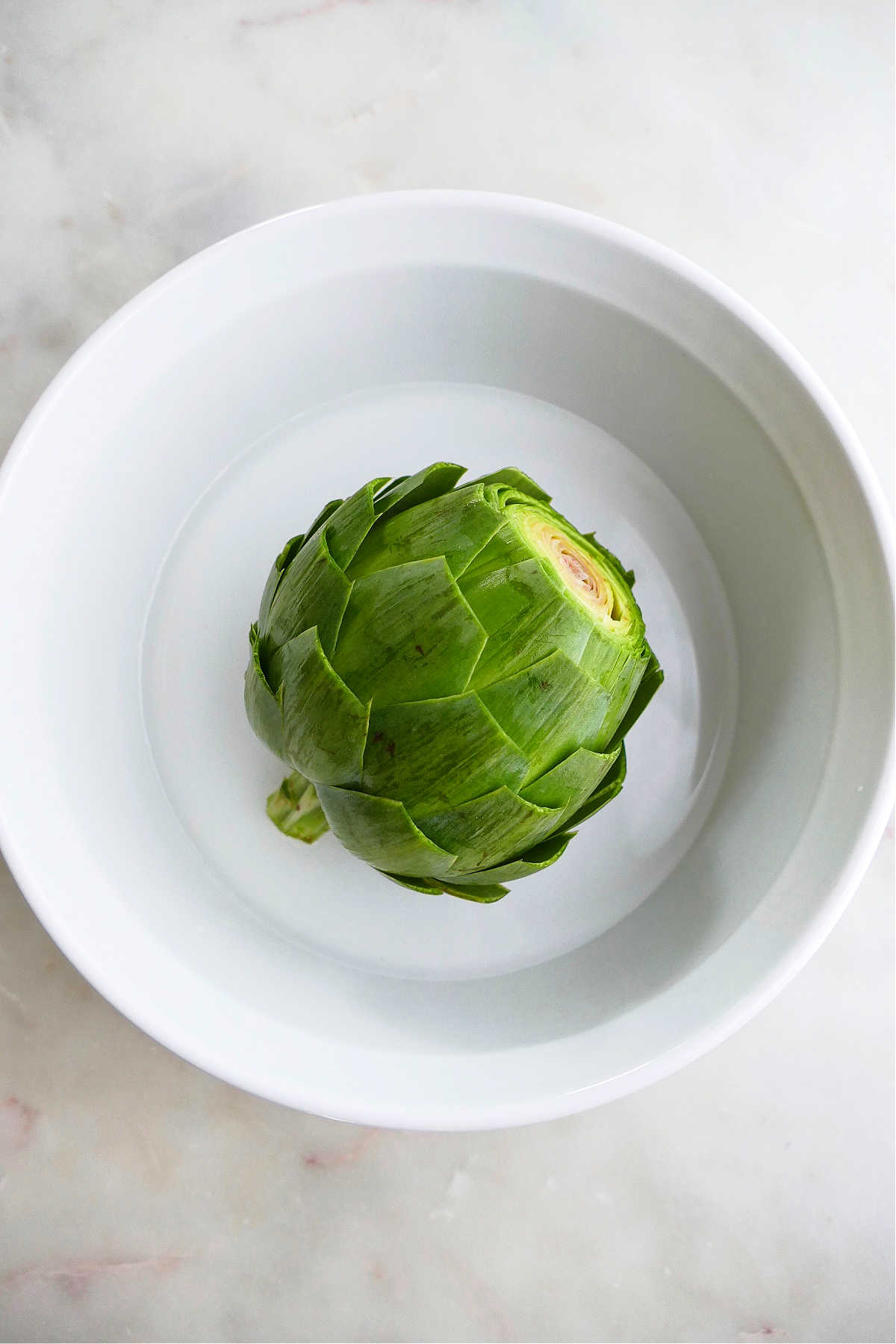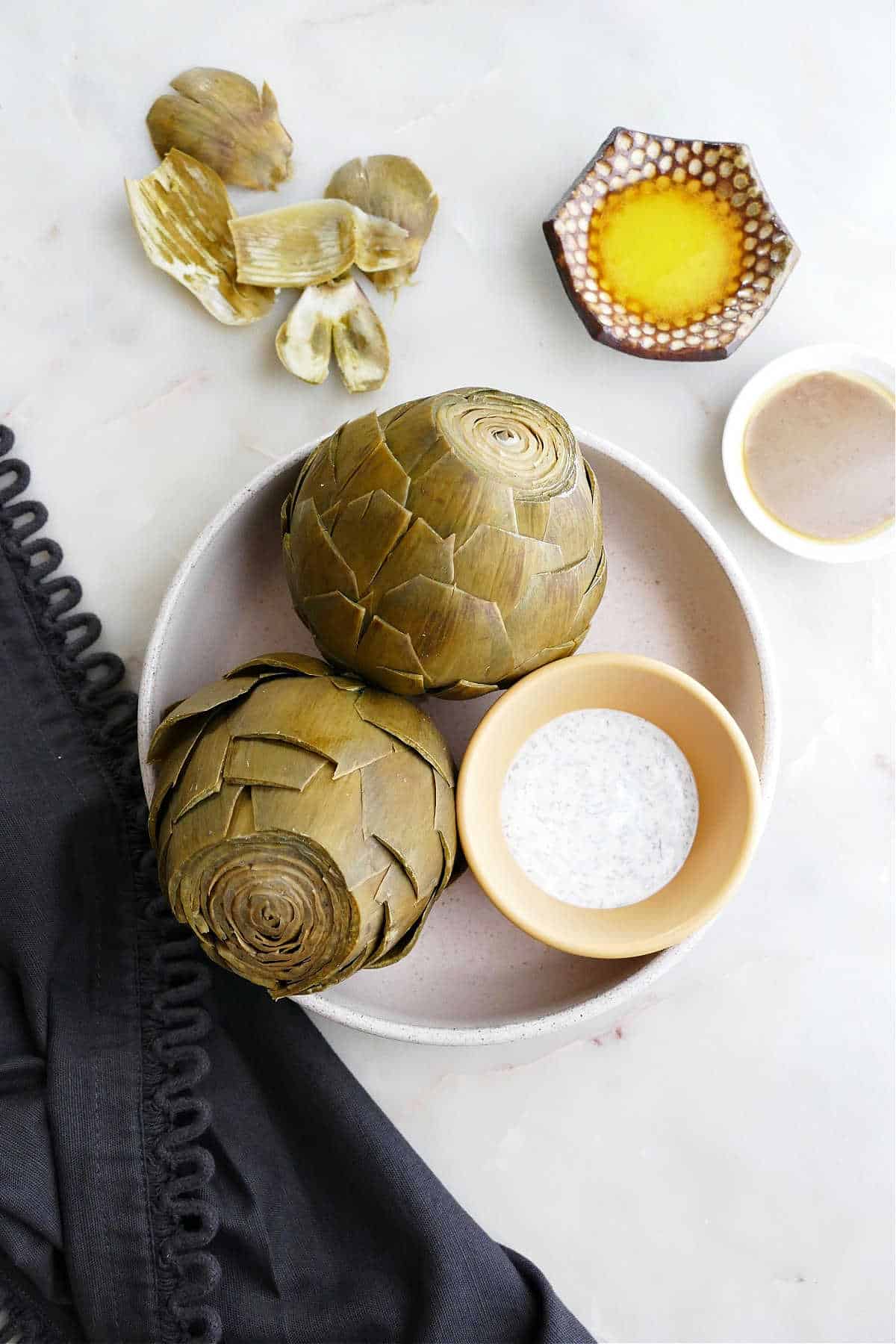 Artichokes are popping up everywhere and will continue to be in season throughout the spring. They make a great side dish or snack and can be prepared in so many different ways. On first glance, however, they can appear intimidating. Be sure to check out my post on How to Prep Artichokes if you're new to this vegetable.
Here are the best ways to eat artichokes in April:
Arugula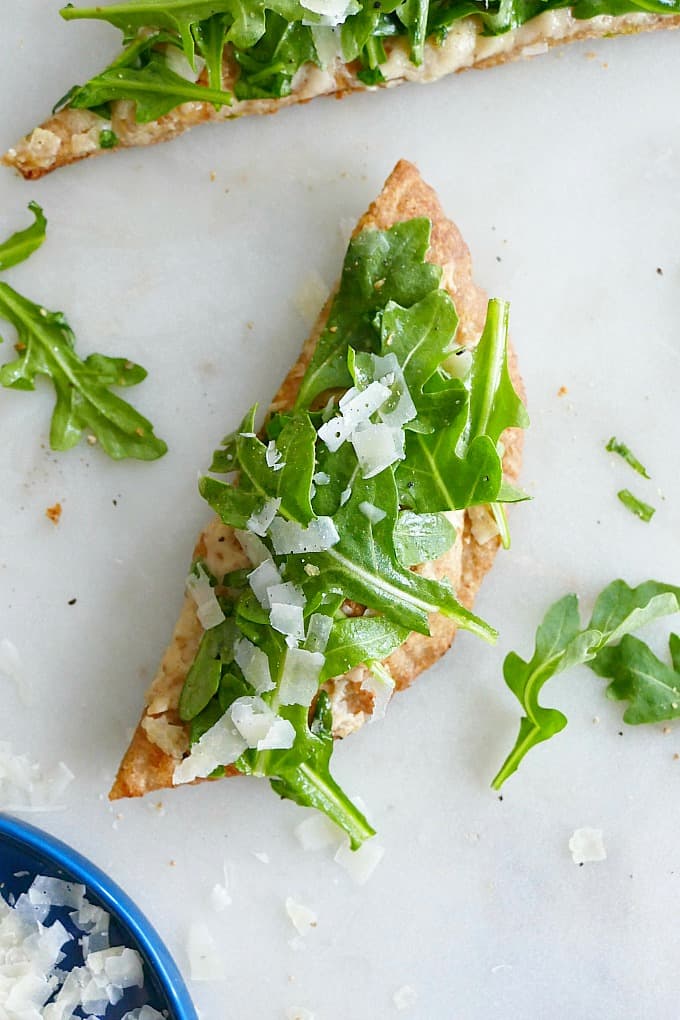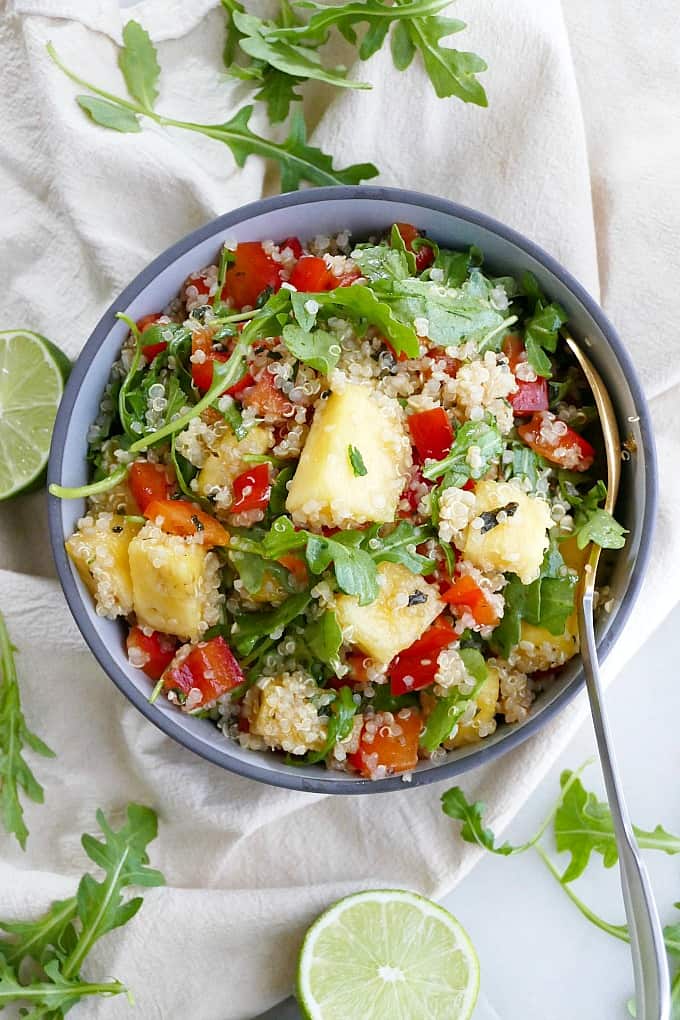 The peppery bite of arugula makes it irresistible to some and unpalatable to others. Fortunately, there are some great ways to prepare this vegetable even if you don't love the strong taste.
The key is to use flavorful dressings and pair arugula with ingredients that complement its flavor. Choose baby arugula, instead of large leaves, to ensure it's bite-size and when you want to use it as more of an herb than a vegetable.
Here are the best ways to eat arugula in April:
Asparagus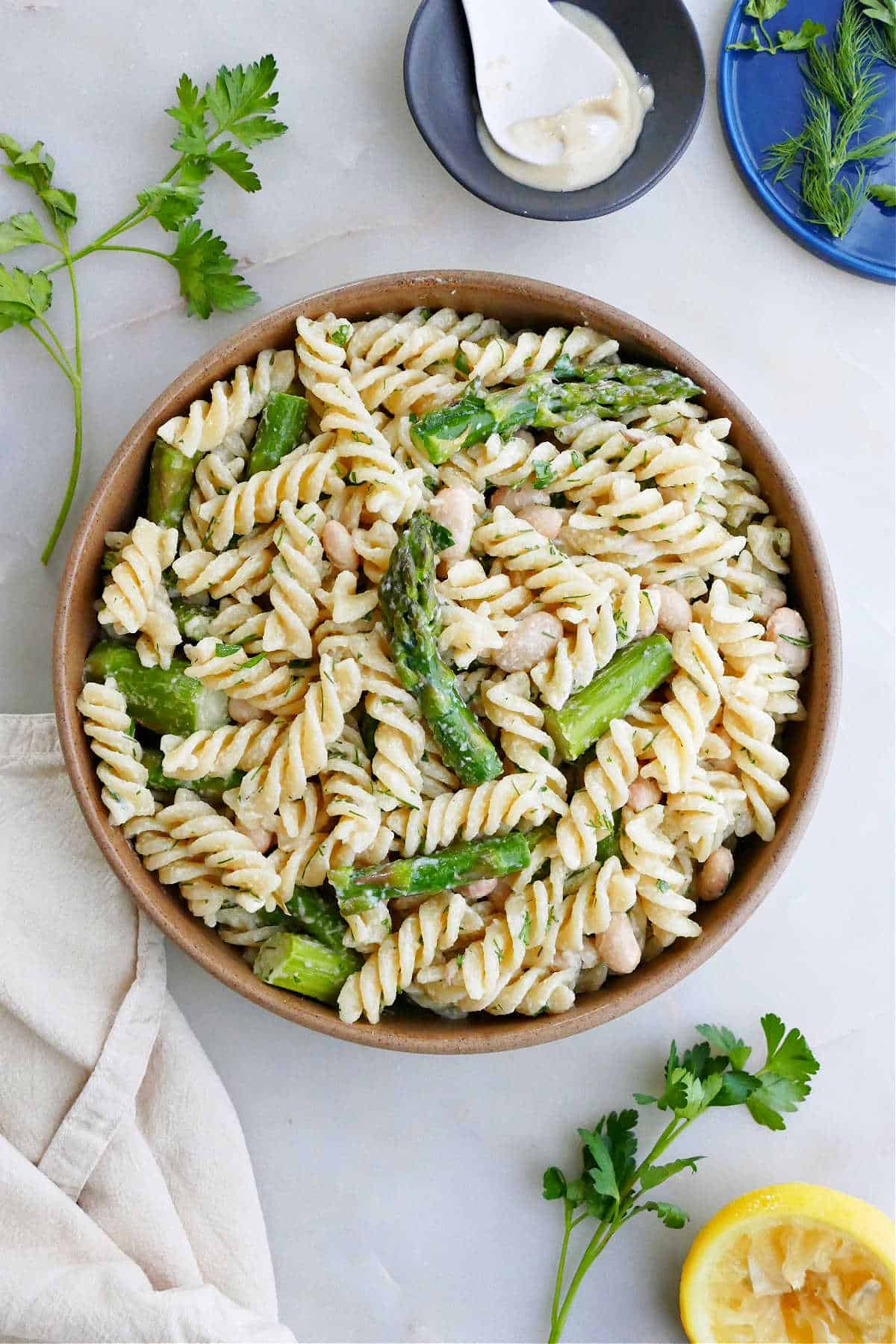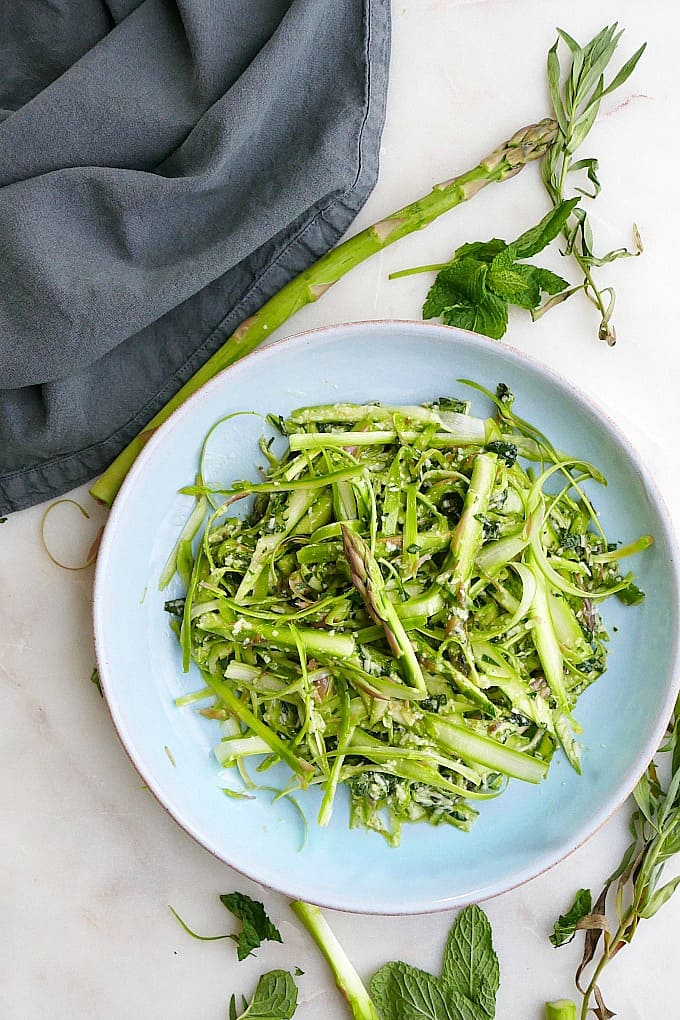 There are few vegetables that emanate spring better than crisp, bright green stalks of asparagus. I love capitalizing on their crunchy texture in raw preparations and transforming them into perfectly tender steamed or roasted dishes, too.
Remember to store asparagus appropriately to get the most out of it and prevent it from going rotten. Keep asparagus stalks upright in a glass jar filled with a couple inches of water, or wrap the ends of asparagus in damp paper towels before storing in a loose bag in the fridge.
Here are the best ways to eat asparagus in April:
Carrots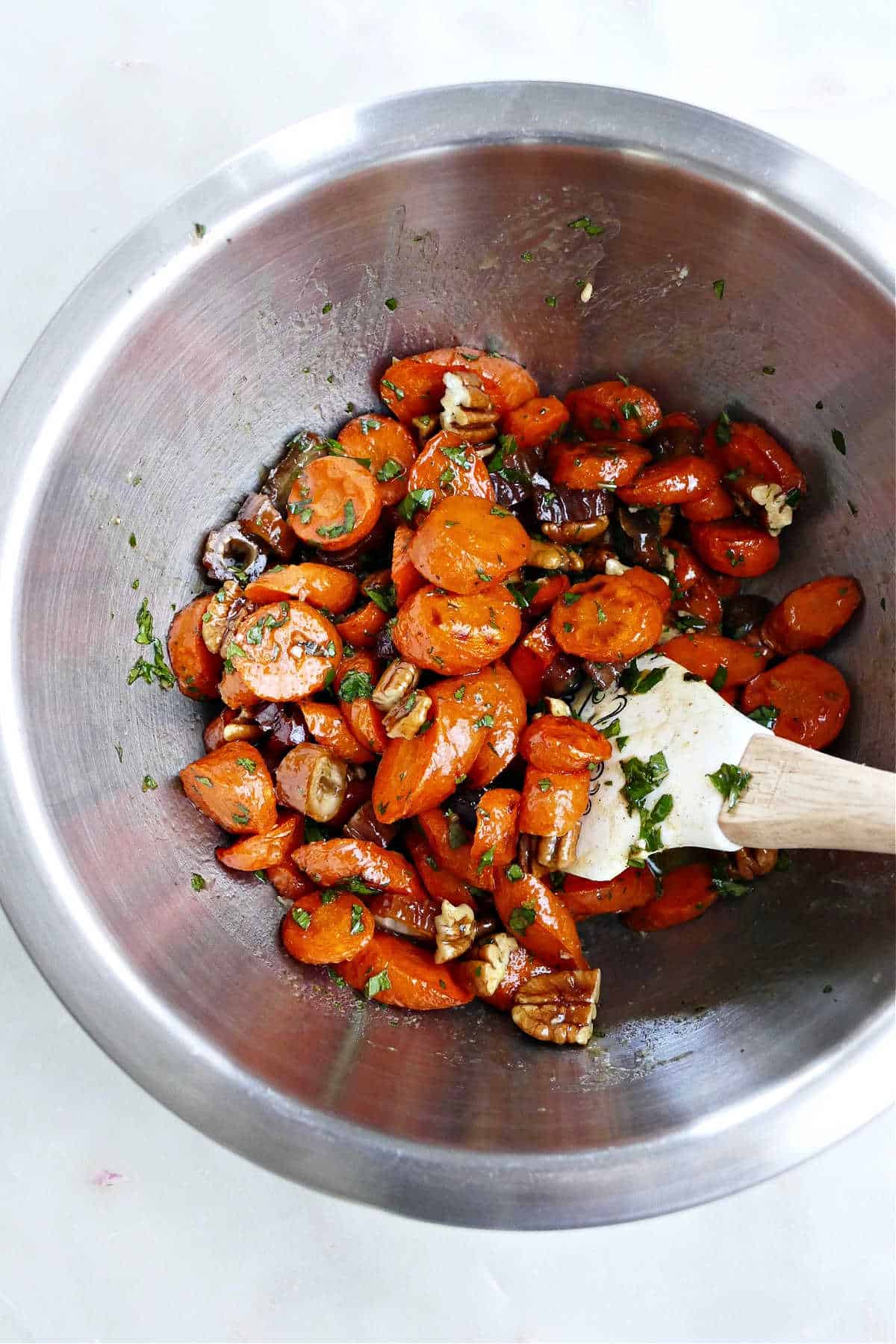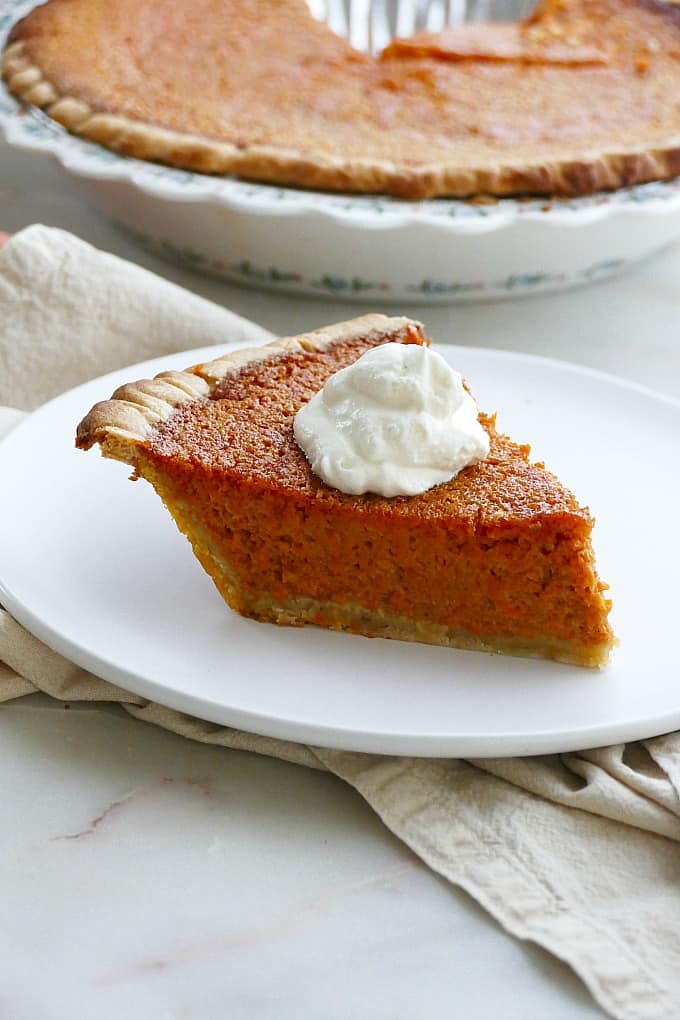 Bunnies nibbling on carrots is definitely an image I associate with spring. Carrots are also often served at Easter meals. Plus, this hearty root vegetable is harvested in the late spring and can pretty much be stored year-round. So not only are carrots one of the best foods in season in April, but they're great at almost any time!
Here are the best ways to eat carrots in April:
Celery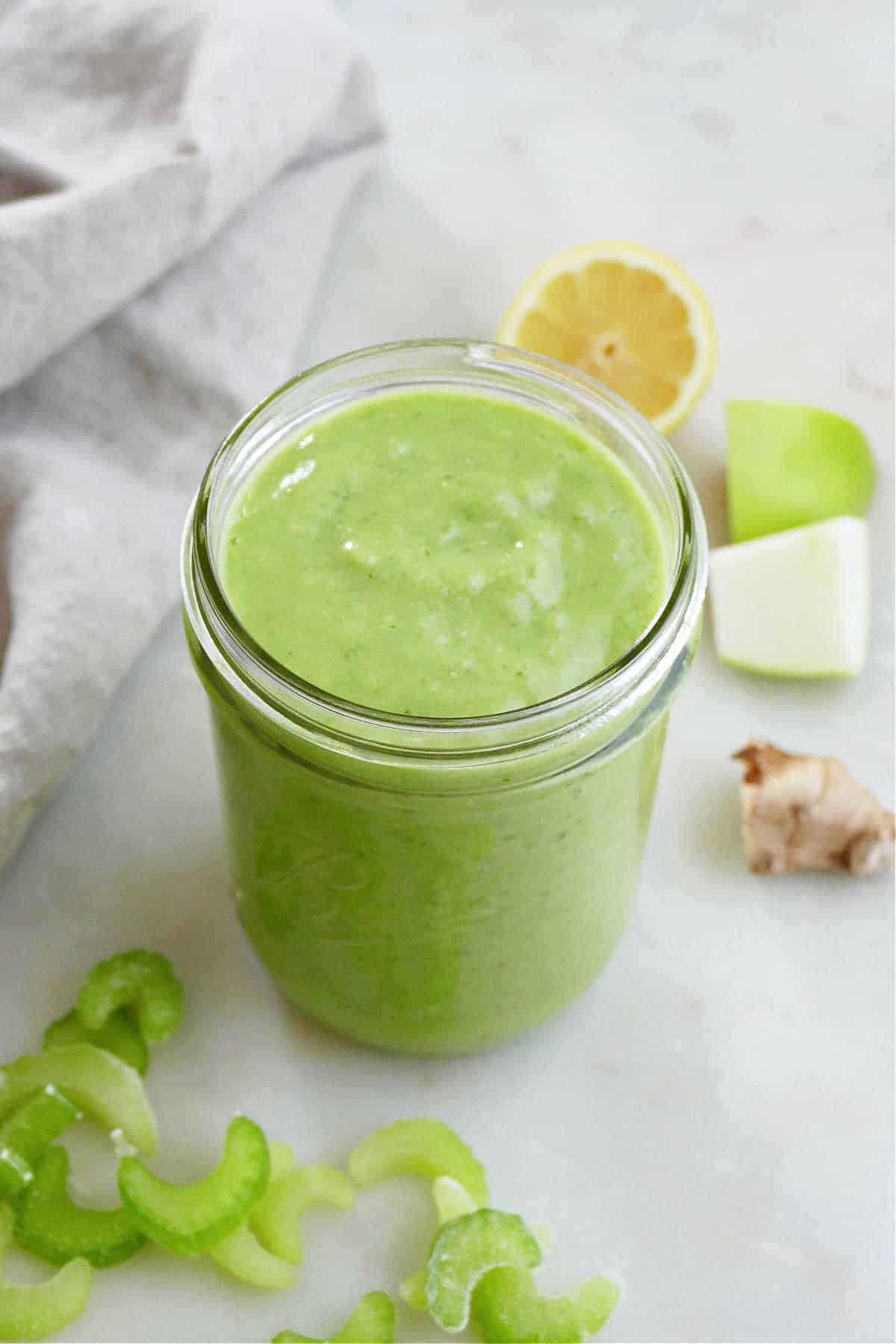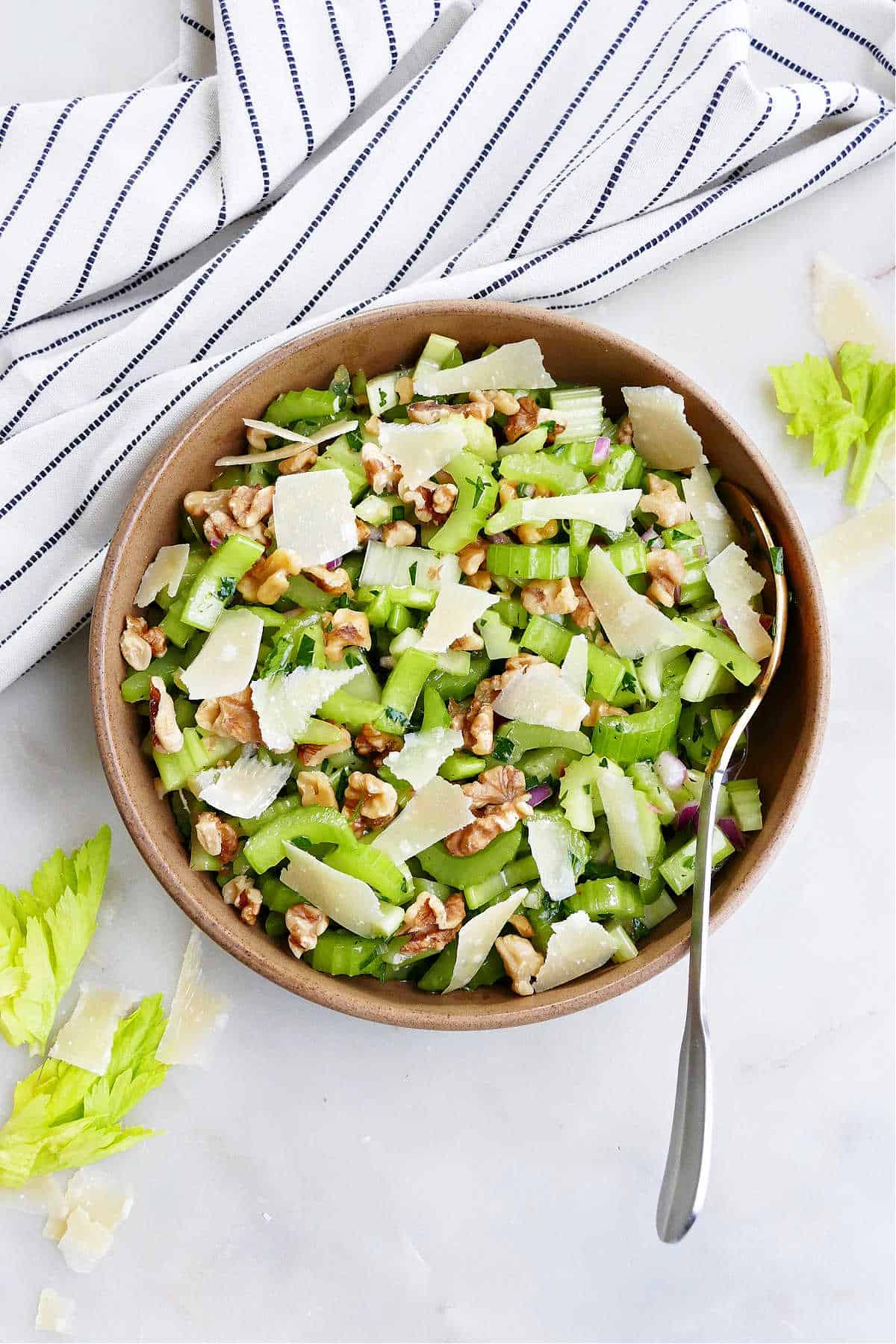 Celery may seem like a supporting vegetable, but it can absolutely shine as the star of a recipe! This crunchy stalk is versatile, hydrating, and fibrous, not to mention incredibly long-lasting. Wrap celery in aluminum foil before storing in a drawer in the fridge to extend shelf life. If you have a lot of it on hand, check out how to freeze celery and how to make pickled celery.
Here are the best ways to eat celery in April:
Lettuce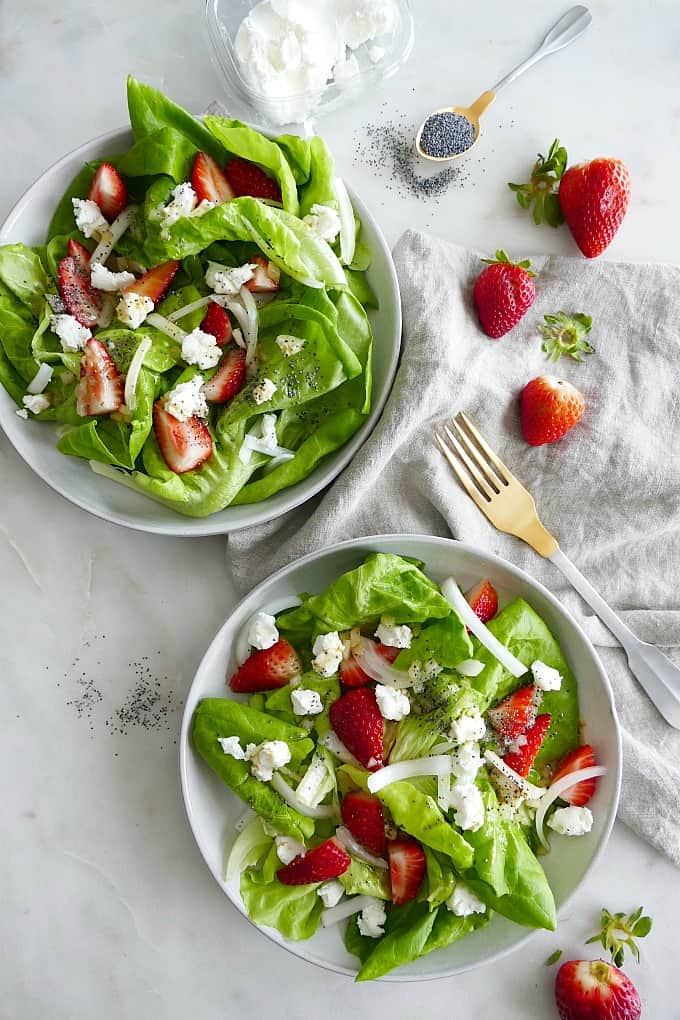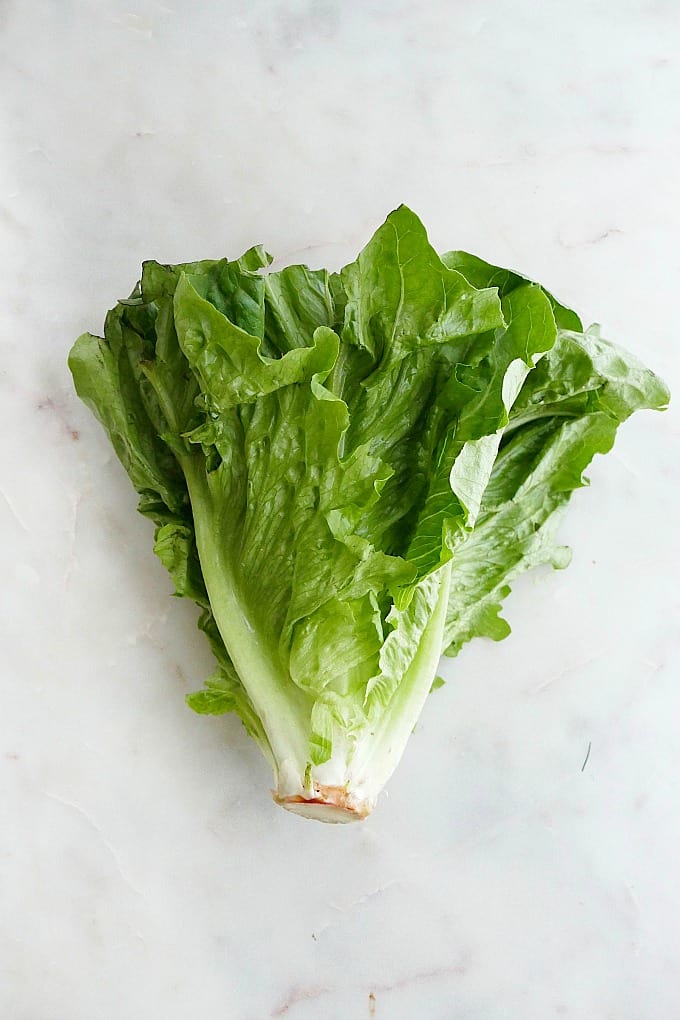 Green vegetables definitely have a moment in April. Spring dishes often feature leafy greens and fresh herbs. It's during this time that lettuce begins to enter its peak season.
Some of my favorite types of lettuce include butter (or Bibb) lettuce, iceberg, and good ol' romaine. I love the freshness and crunch that they contribute to recipes.
Here are the best ways to eat lettuce in April:
Mushrooms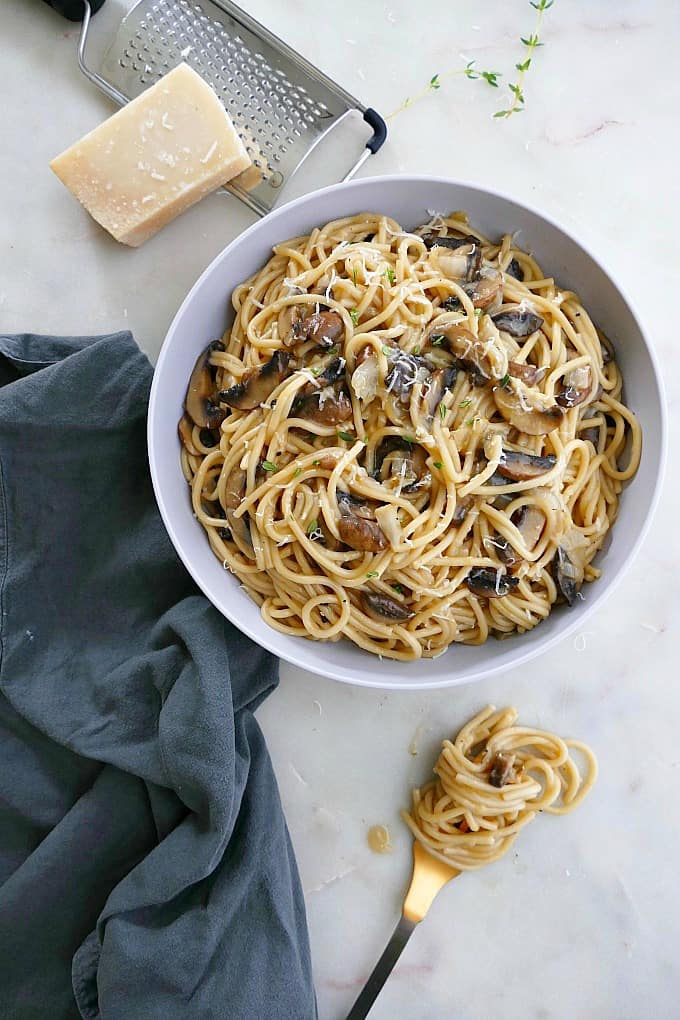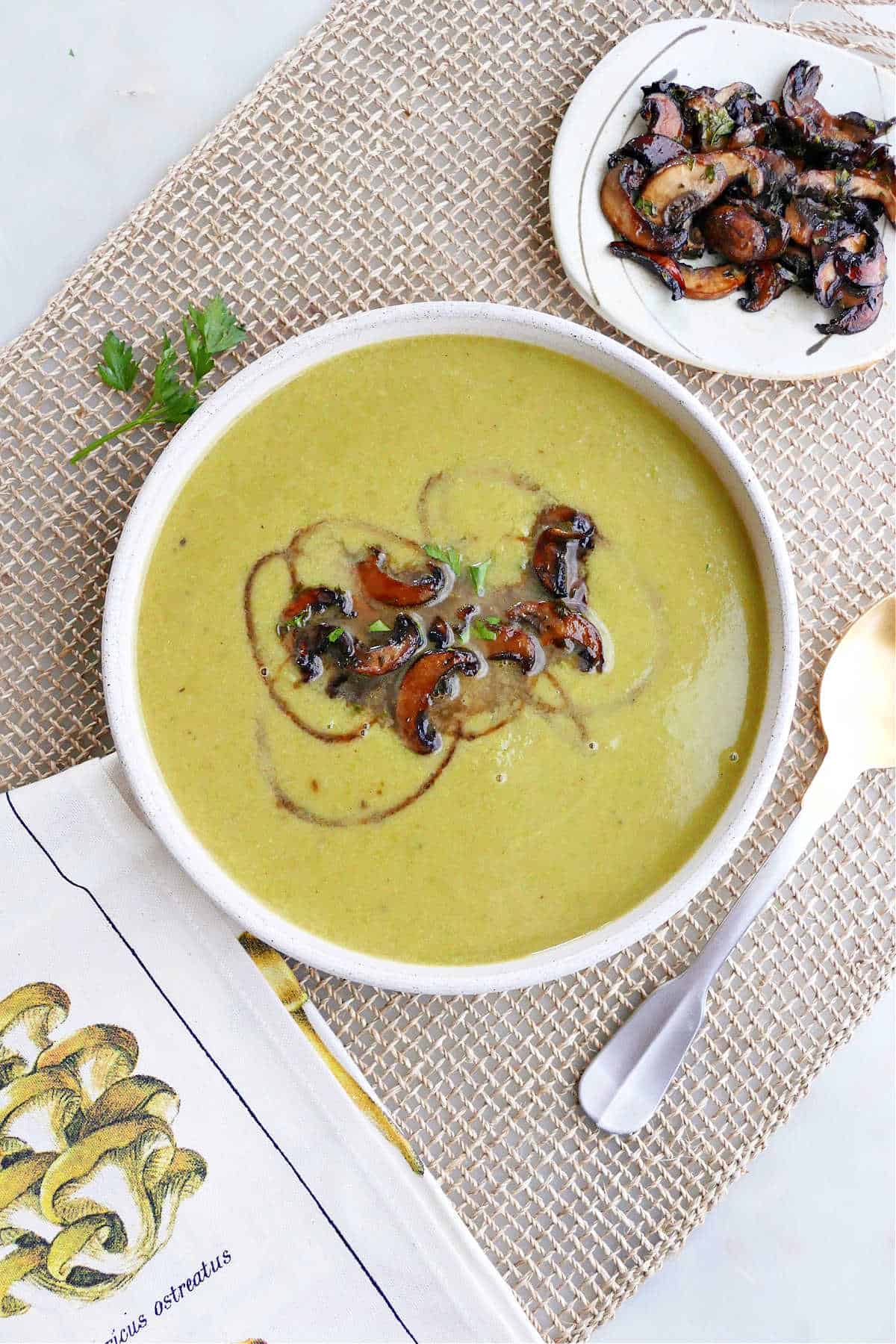 Certain varieties of mushrooms tend to be abundant in early spring. They pair beautifully with other seasonal ingredients, including asparagus, herbs, and spring onions. If you're wondering how to prep these fungi, see the tutorial on How to Cut Mushrooms (and how to freeze them if you have a lot)!
Here are the best ways to eat mushrooms in April:
Peas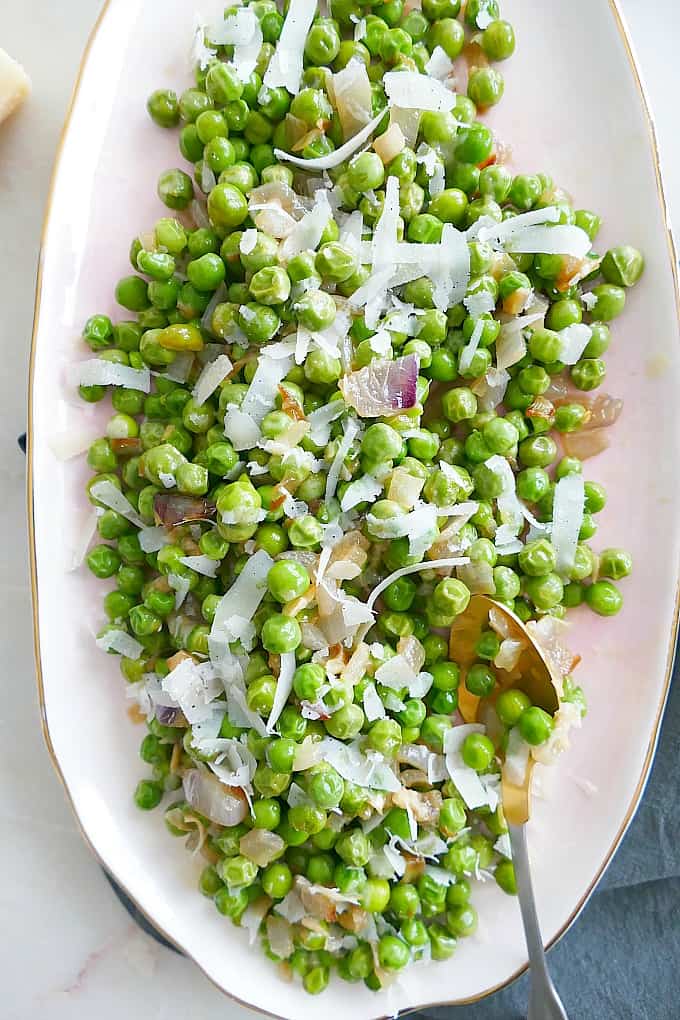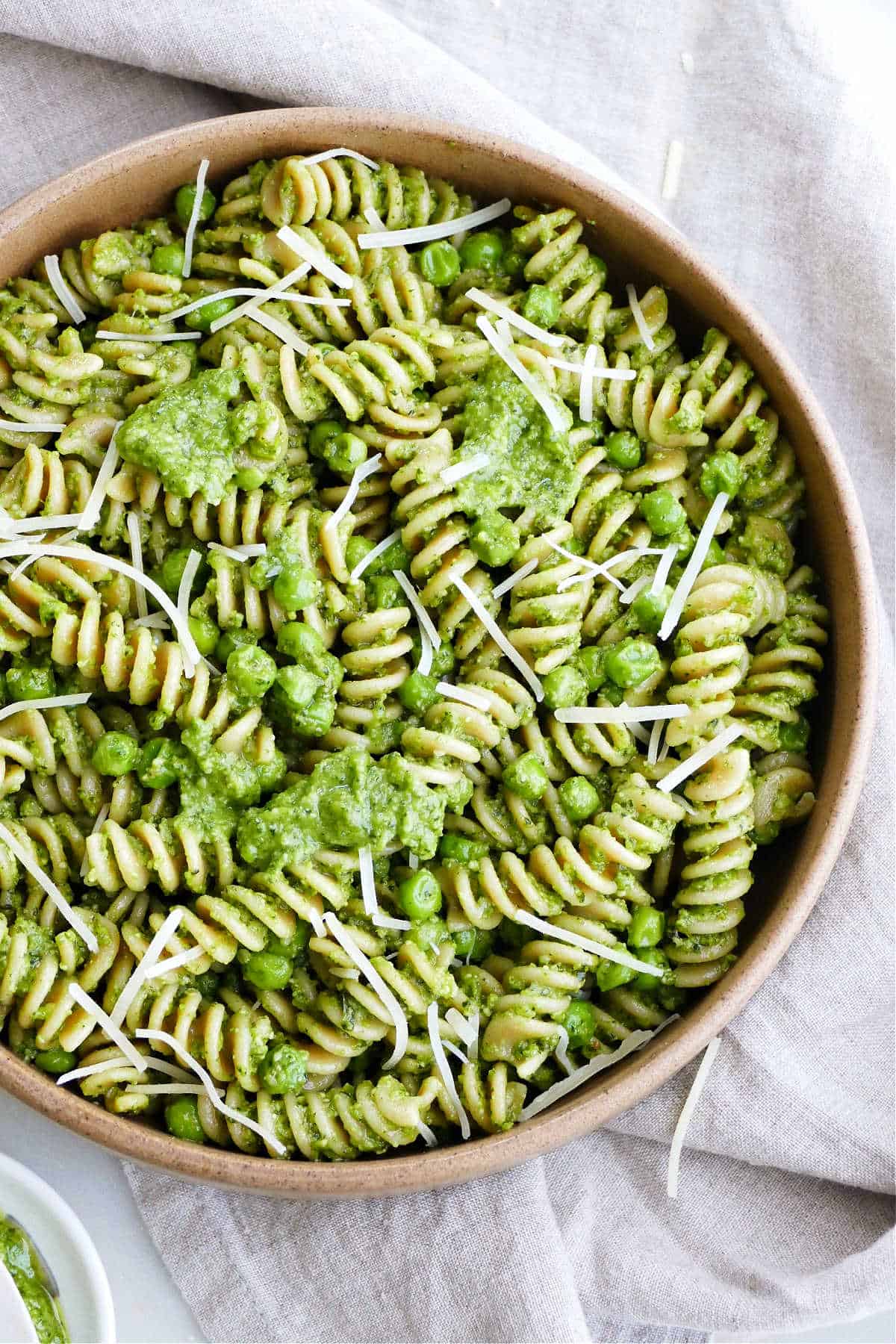 Looking for some easy peasy recipes for April? See what I did there?! Peas might just be my favorite springtime vegetable. Their vibrant color can brighten any dish, all while contributing a delicate, sweet flavor and plenty of fiber.
You can sometimes find fresh garden peas in the produce section or at the farmers market during this time of year. But if not, you can use frozen peas in most recipes.
Here are the best ways to eat peas in April:
Ramps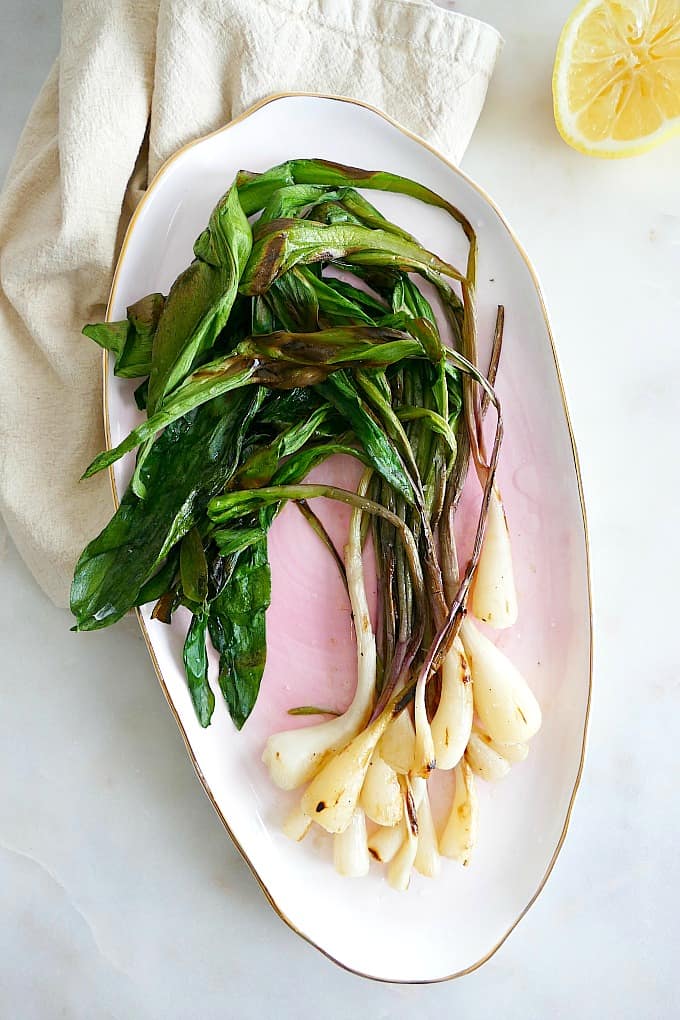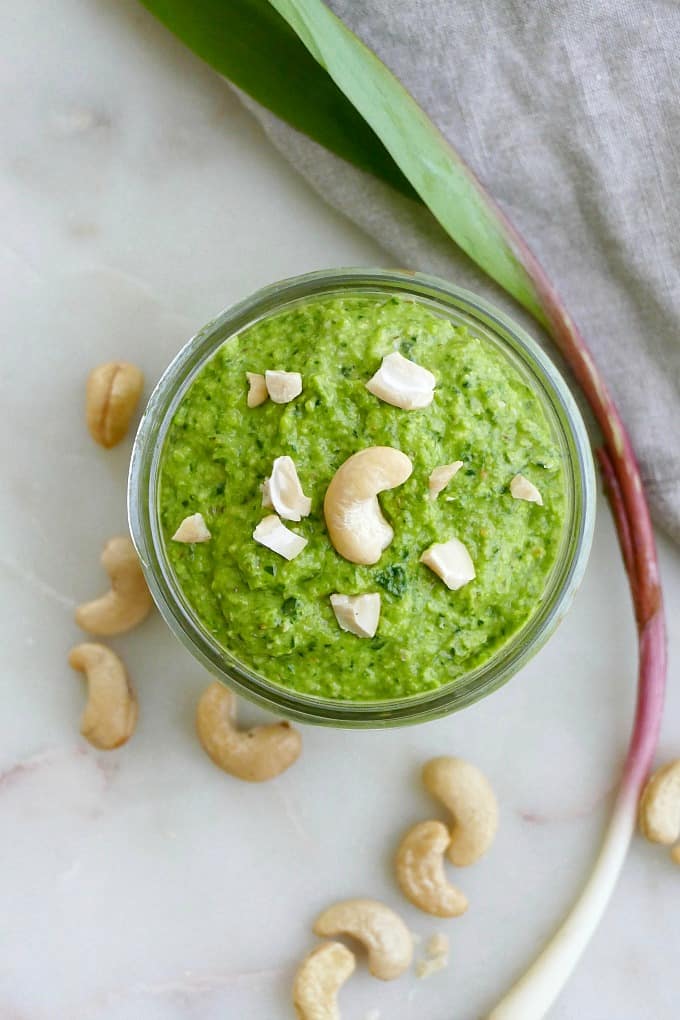 The first sight of ramps at the market or store in April makes a lot of foodies rejoice! Ramps are a wild onion that look like scallions and taste like a mix of onions and garlic. They have a short season and are mostly only available in the eastern and northern parts of the US, which is why they are one of the most prized foods in season in April.
Here are the best ways to eat ramps in April:
Scallions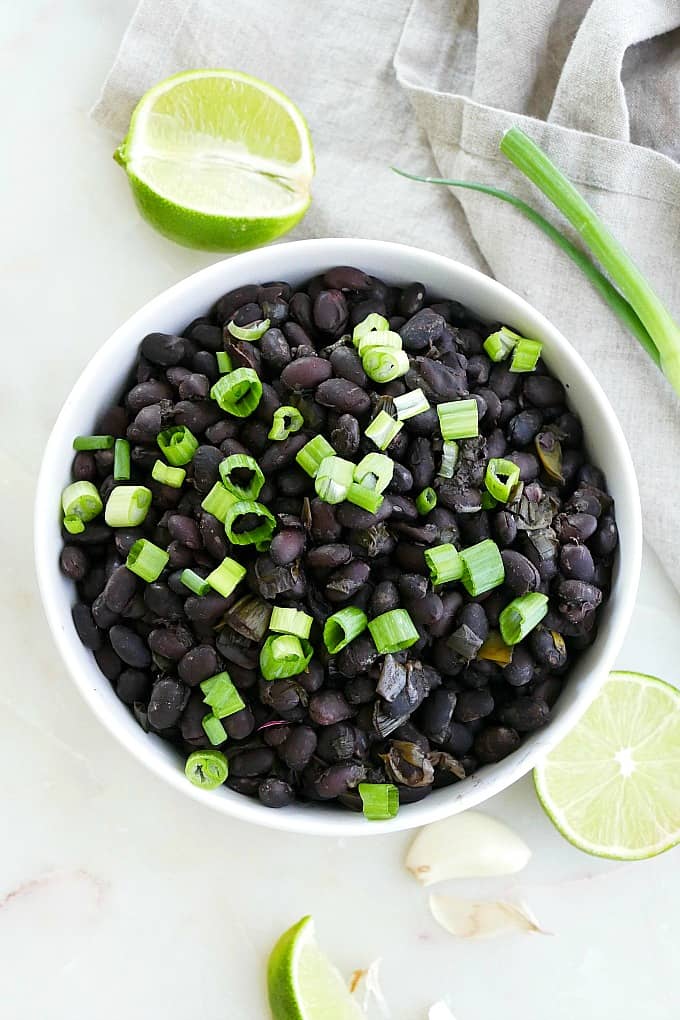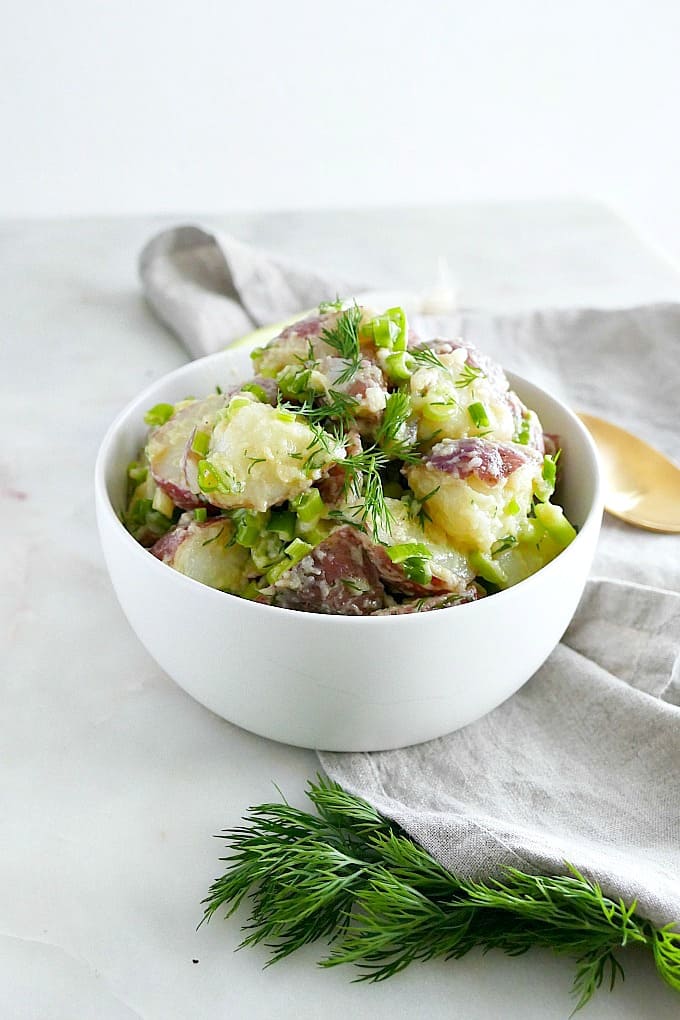 Scallions, also known as spring or green onions, are one of the best options in the onion family! They have a milder taste than most other types and can be used in tons of recipes. I feel like I add them as a topping to a dish almost every week.
One of my favorite ways to use scallions is to make scallion pancakes. If you have my cookbook, you have to try making them (page 189).
Here are the other best ways to eat scallions in April:
April Meal Plan
Are you drooling yet? Foods in season in April are delicious! Here is a one-week sample meal plan to provide inspiration for using these foods.
What are you cooking this month? Let the Veg World know in the comments! And while you're here, subscribe to the weekly newsletter for more seasonal veggie inspiration.