This produce guide highlights 10 of the best foods in season in August, including both fruits and vegetables. Learn how to incorporate more recipes with seasonal produce into your weekly meal plan with this post!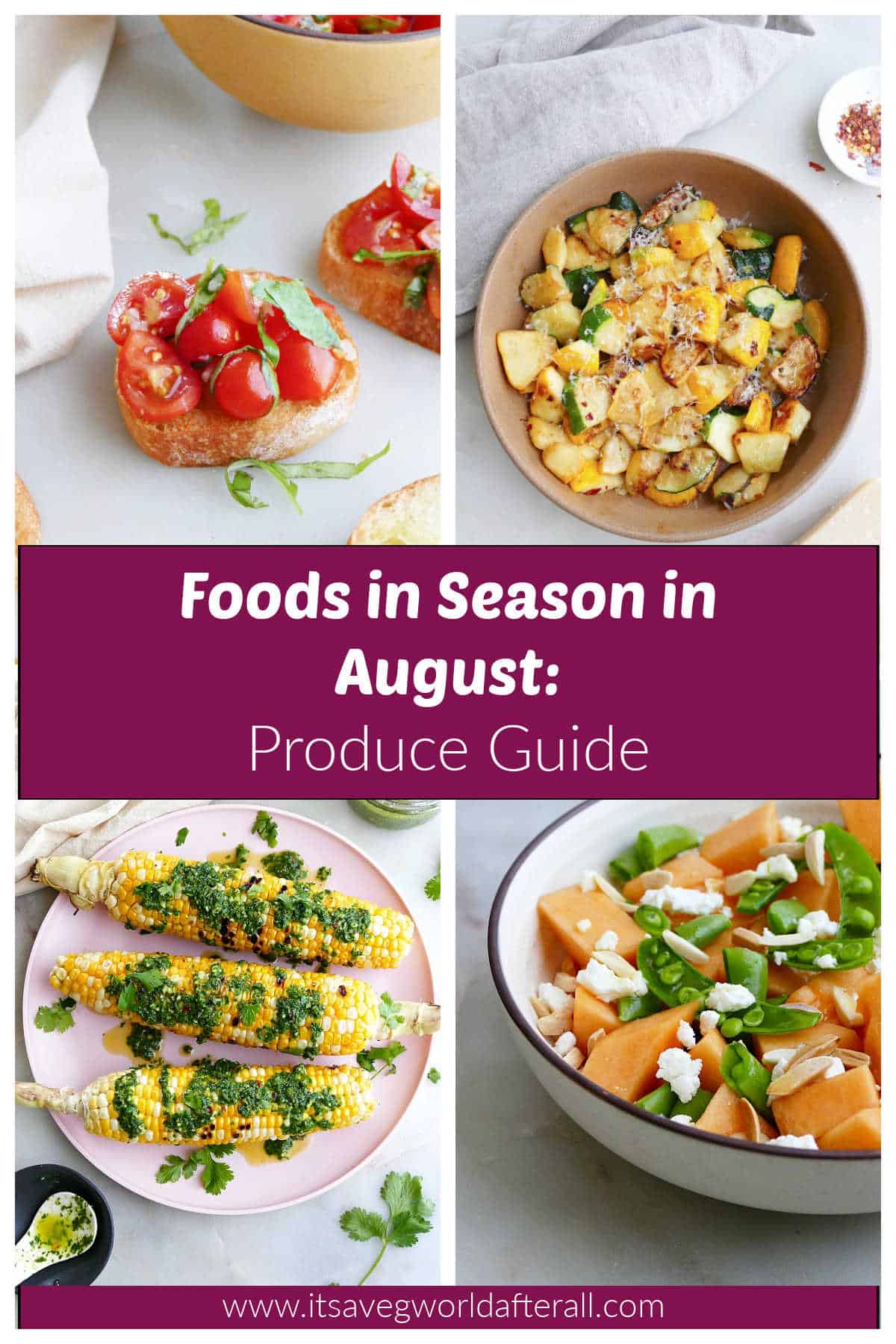 This post may contain affiliate links. For more information, see my affiliate disclosure.
Seasonal produce in August is delicious and can no doubt help you stay energized through the dog days of summer. So many of the fruits and vegetables that are available this month are refreshing, nutritious, and easy to prepare with no-fuss recipes.
Summer fruits, in addition to late summer vegetables like eggplant and tomatoes, are abundant. Be sure to check out my posts on June, July, and September seasonal foods and what to do with a summer farmers market haul for more ways to use August produce.
Jump to:
Corn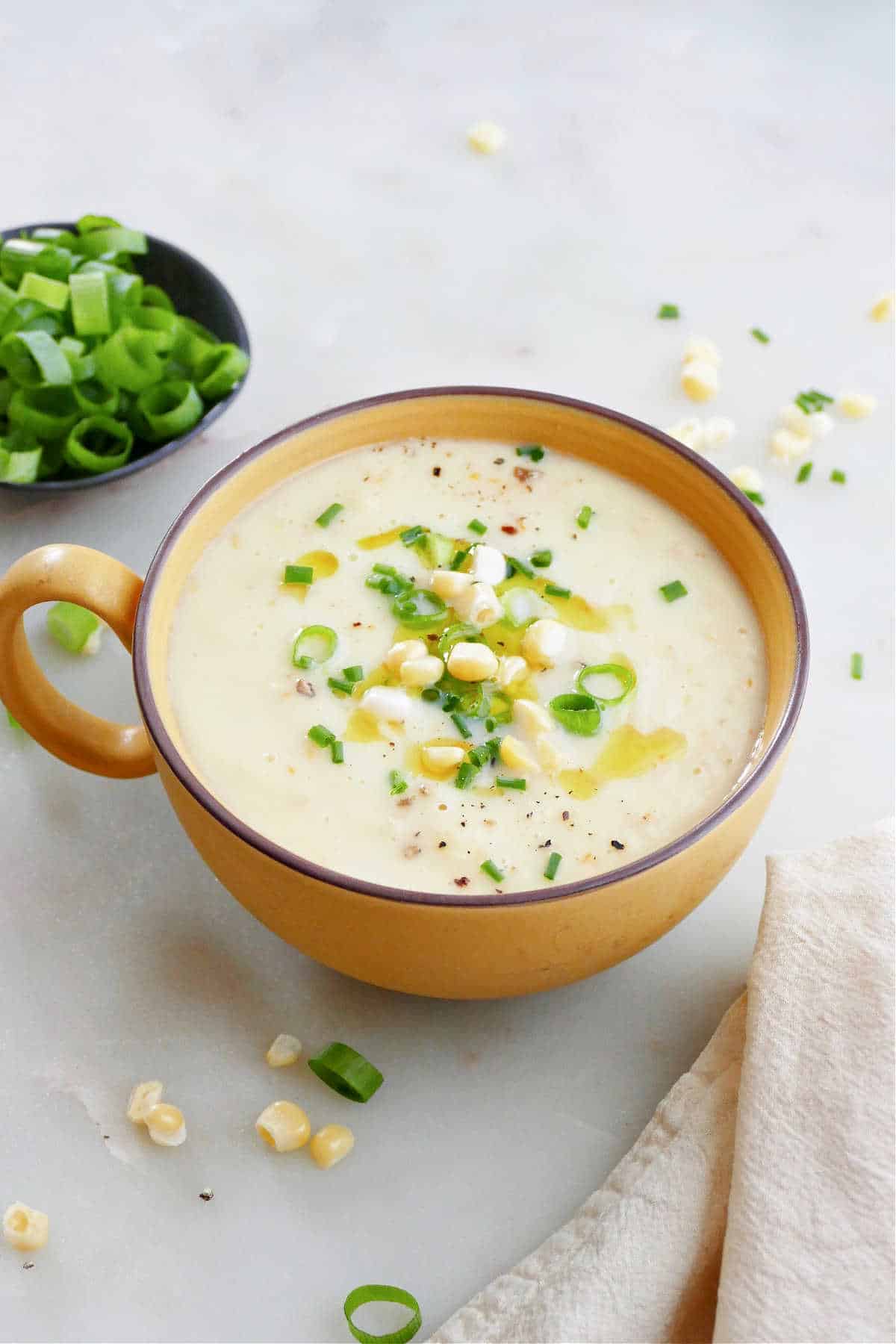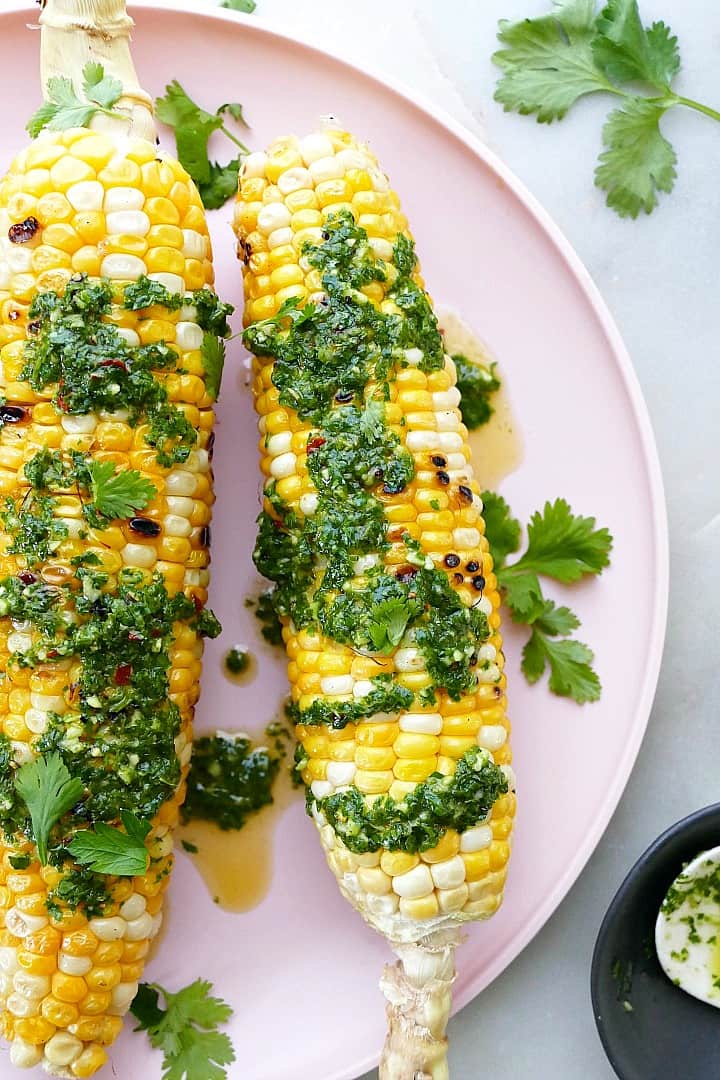 Sweet corn season continues through August much to my fellow corn lovers' delight! To keep ears of corn as fresh as possible, leave the husks on and wrap them tightly in a plastic bag before storing in the fridge. Eat within a couple of days.
Cucumbers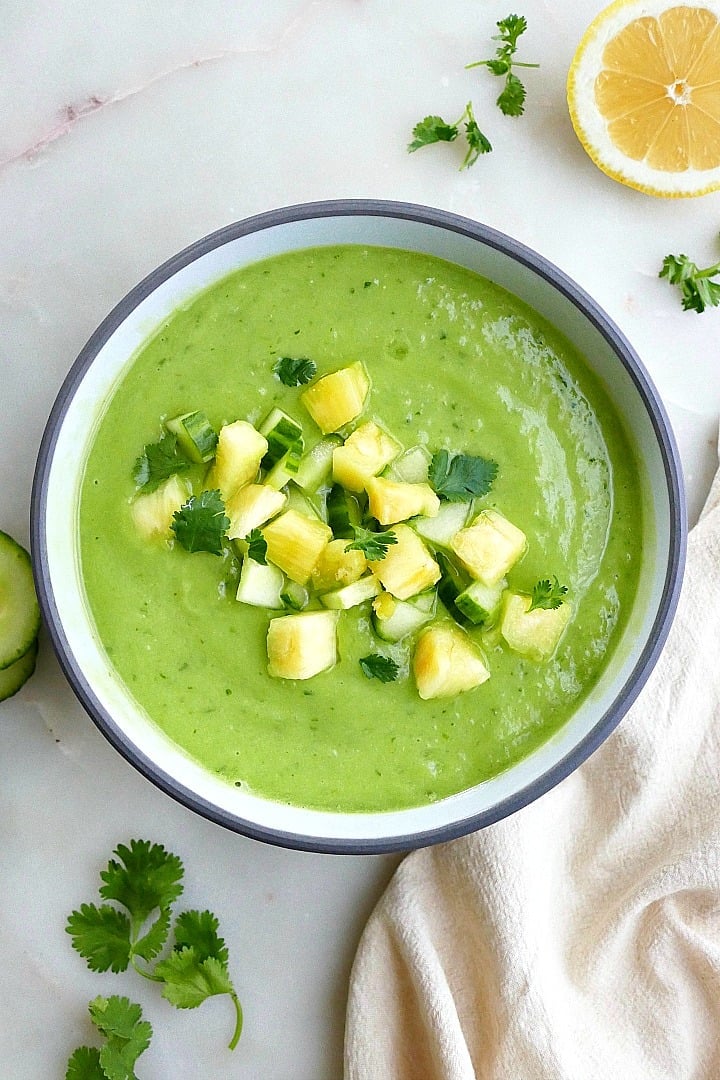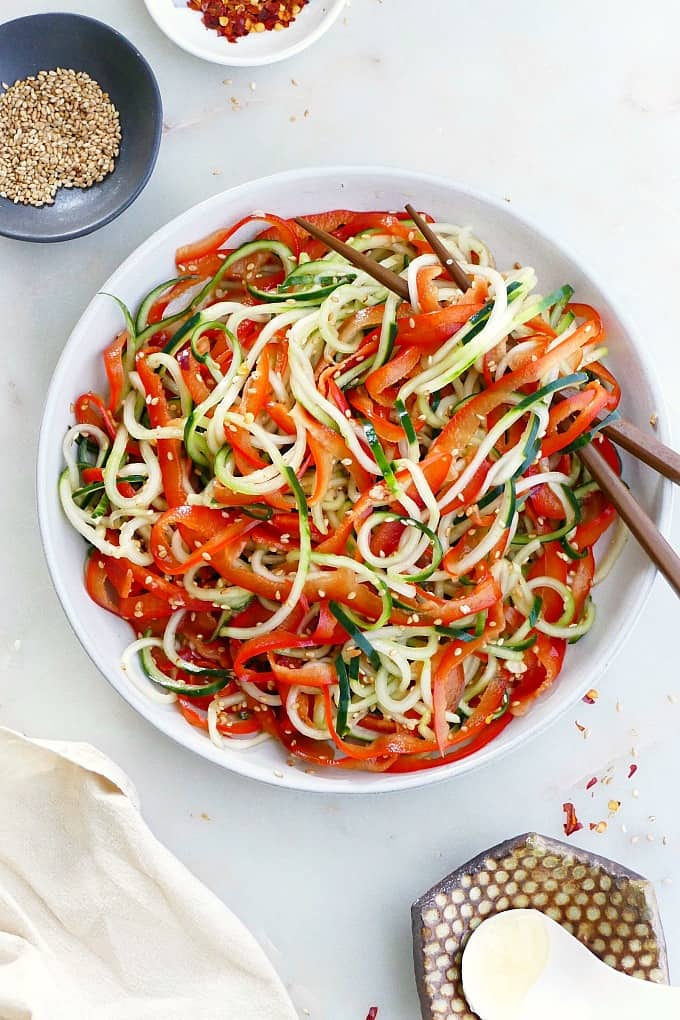 Crunchy, hydrating cucumbers are a great addition to August meals. They're also very filling.
In addition to enjoying raw cucumbers, you can turn them into "noodles," grill them, and blend them into smoothies and cold soups. And of course, you can make pickles! My cookbook has a great recipe for refrigerator pickles if you're interested.
Eggplant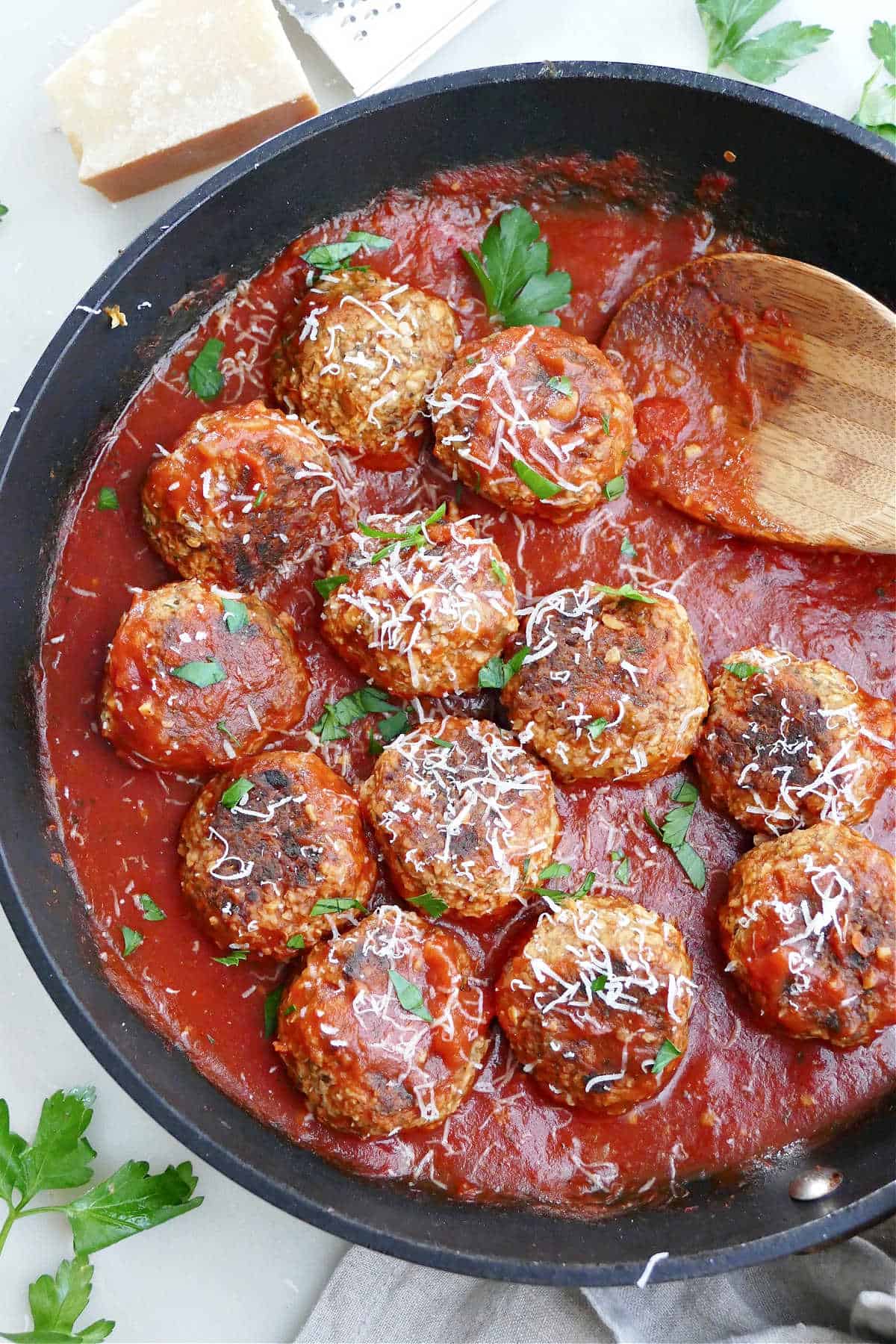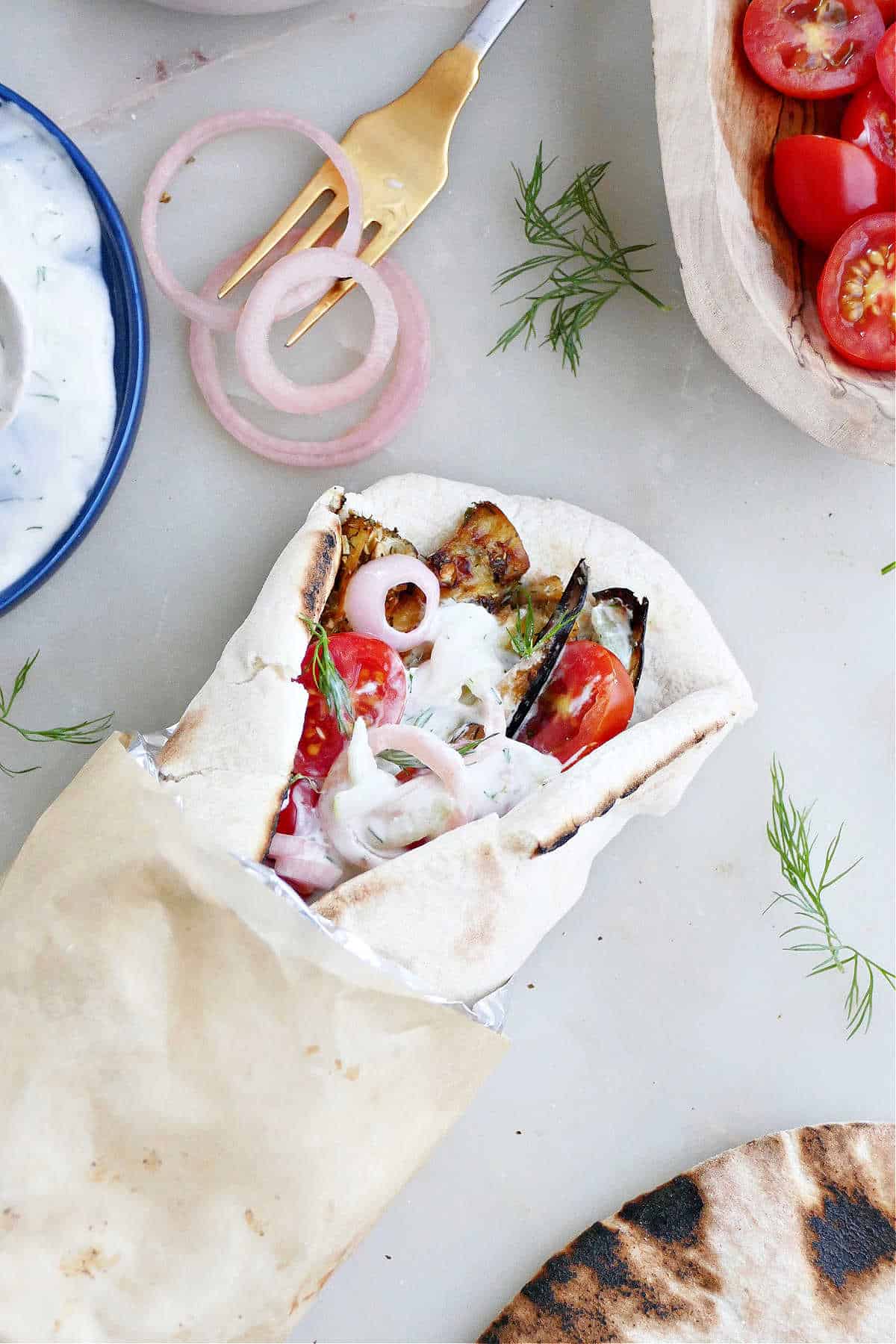 I use to be an eggplant hater, but then I found out how much it has to offer when prepared in the right way! The key is to work with this August vegetable to remove its bitterness and to pair it with complementary ingredients. After I figured this out, I've really enjoyed creating new recipes with eggplant over the years.
If you're a little wary of eggplant, I encourage you to try it in different ways this month! You may just find a new favorite recipe in the process. For tips on preparing eggplant, see my tutorial on How to Cut Eggplant.
Here are the best ways to eat eggplant in August:
Fennel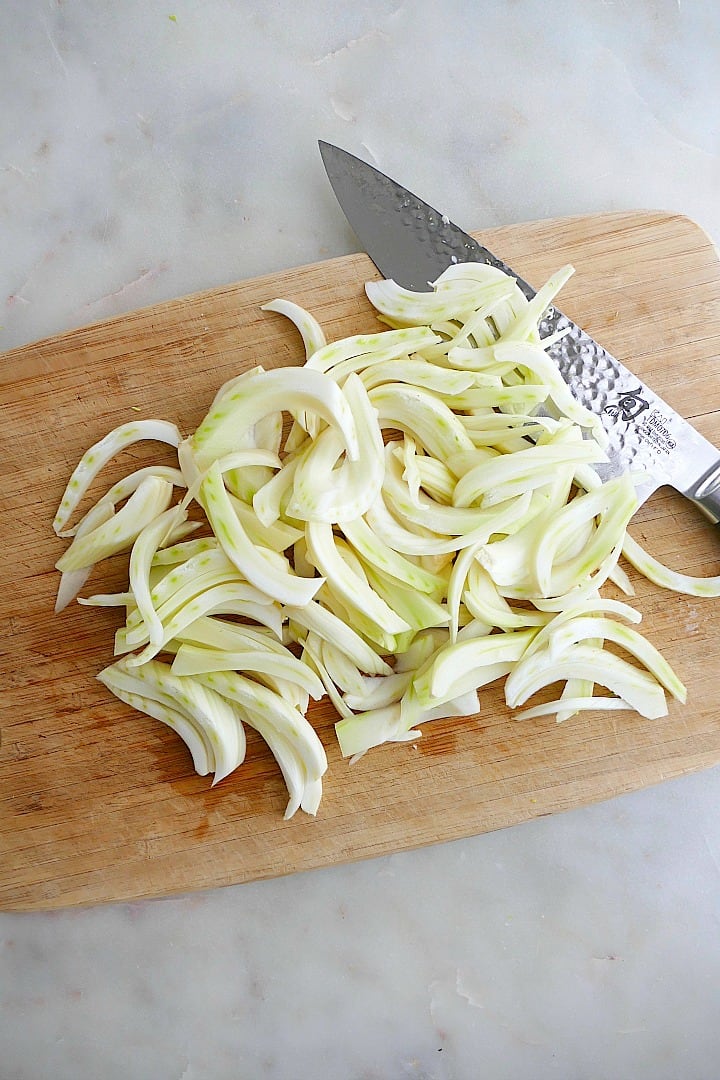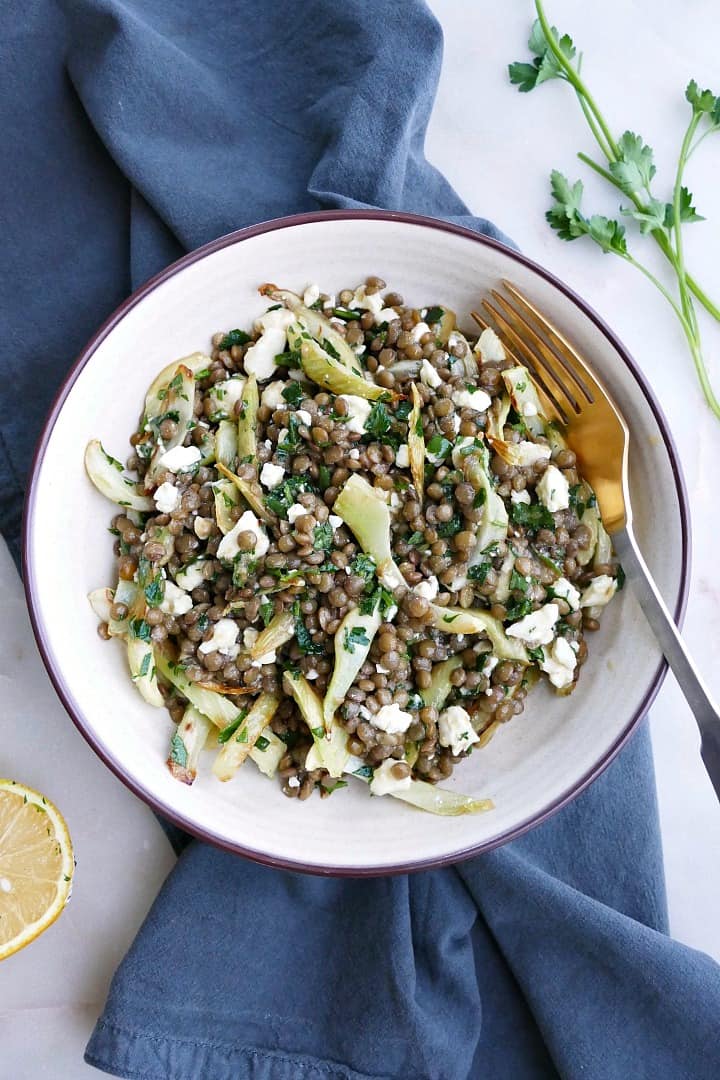 With a taste reminiscent of licorice, fennel isn't everyone's cup of tea (fennel tea is actually a thing though). However, this vegetable is truly one of the best foods in season in August and is really delicious with the right ingredients. You can enjoy fennel raw or cooked and add it to salads, soups, or roasted vegetable recipes.
Here are the best ways to eat fennel in August:
Grapes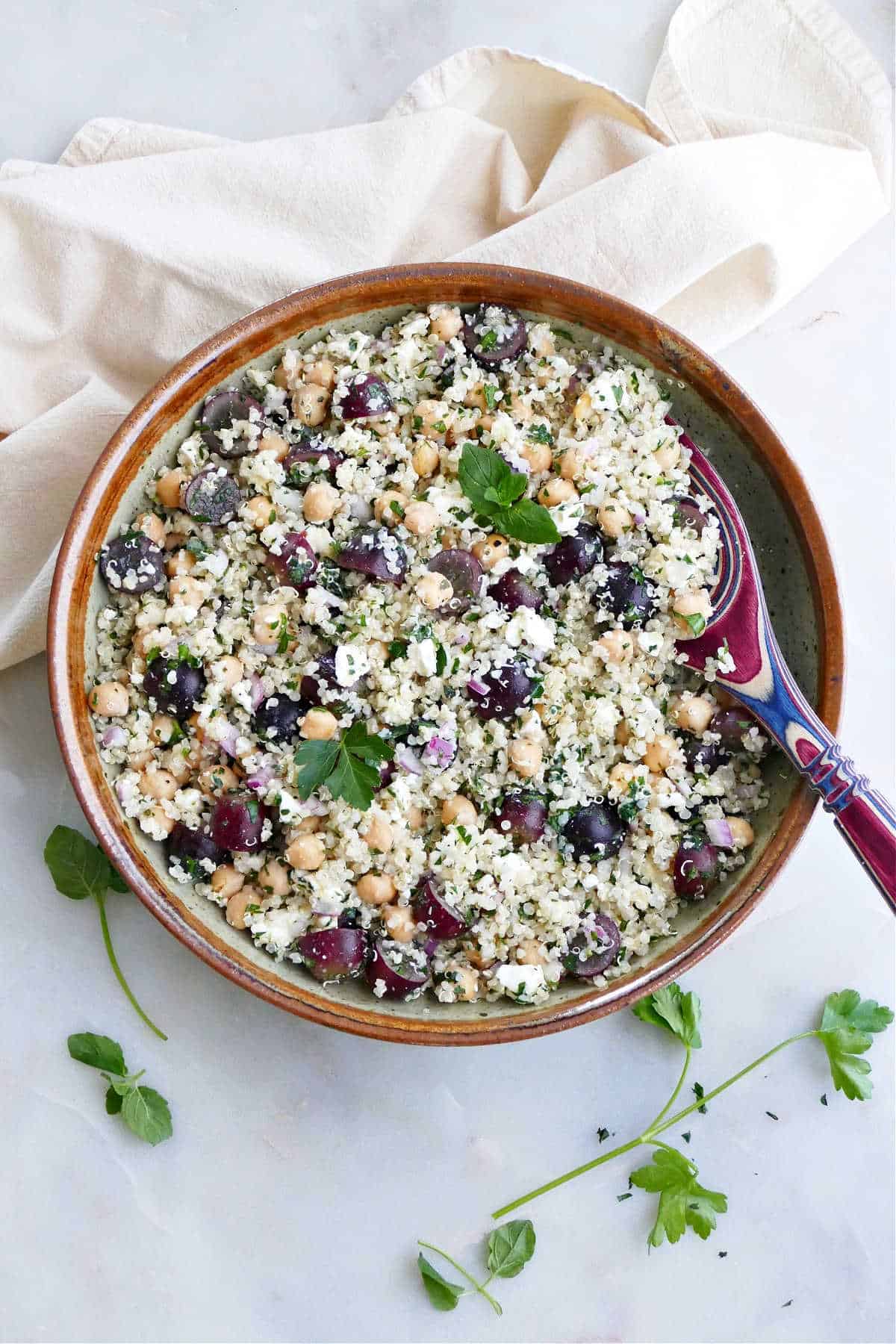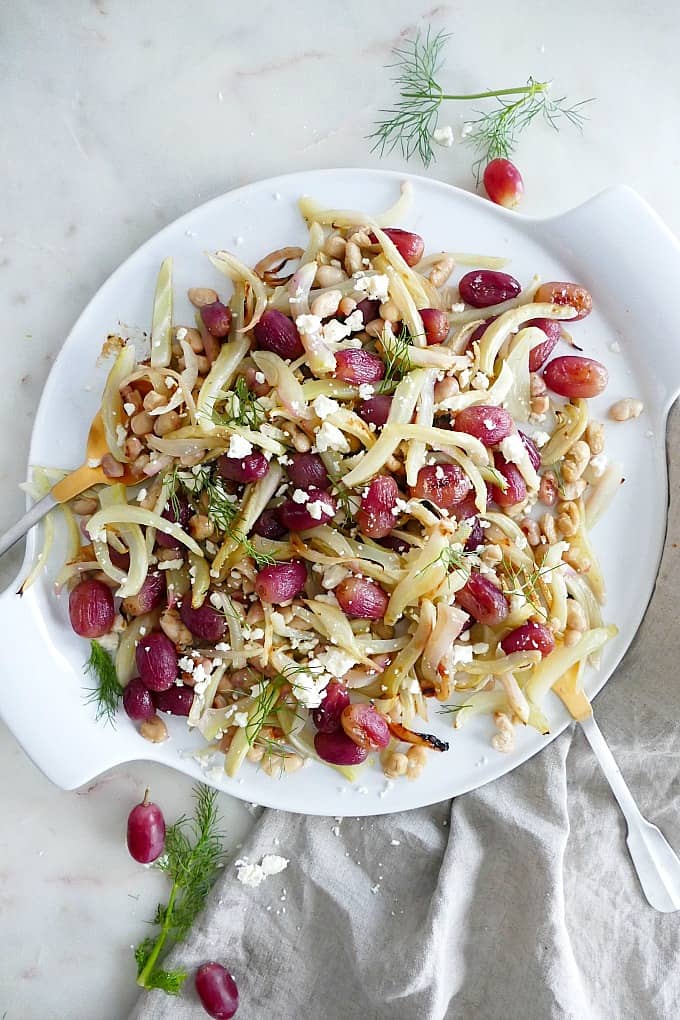 Grapes start to come into season in August, and boy is it an exciting time! Fresh grapes are so juicy and delicious not to mention a perfect addition to late summer charcuterie boards, appetizer platters, salads, and more.
Here are the best ways to eat grapes in August:
Frozen and enjoyed as a refreshing snack on a hot day!
Herbs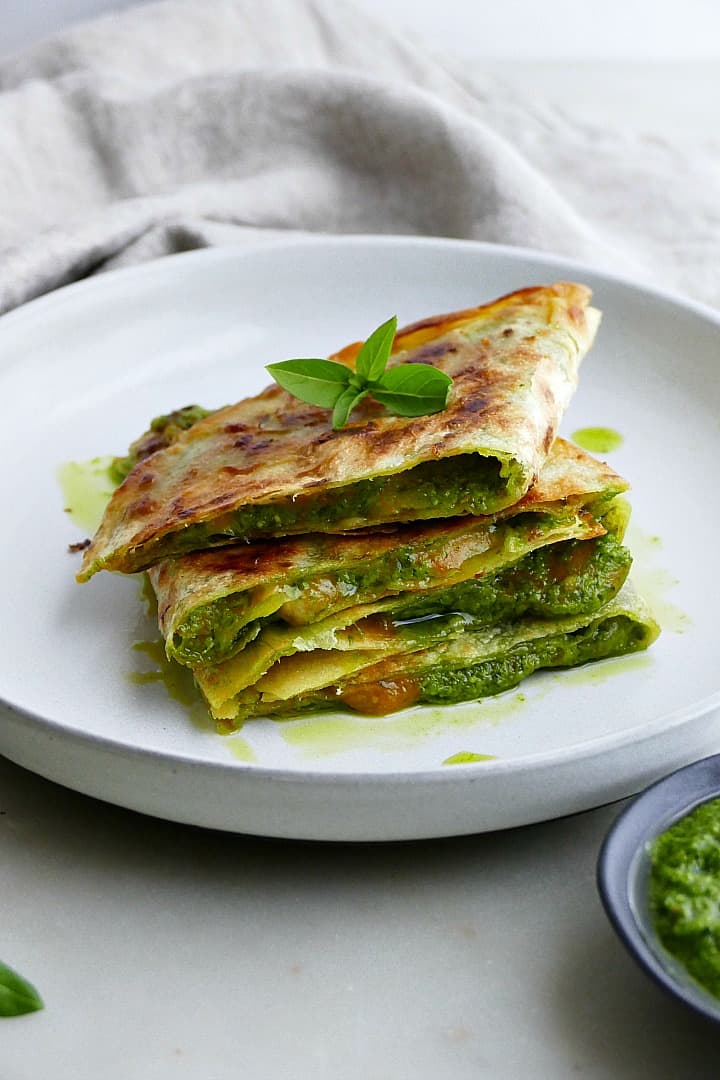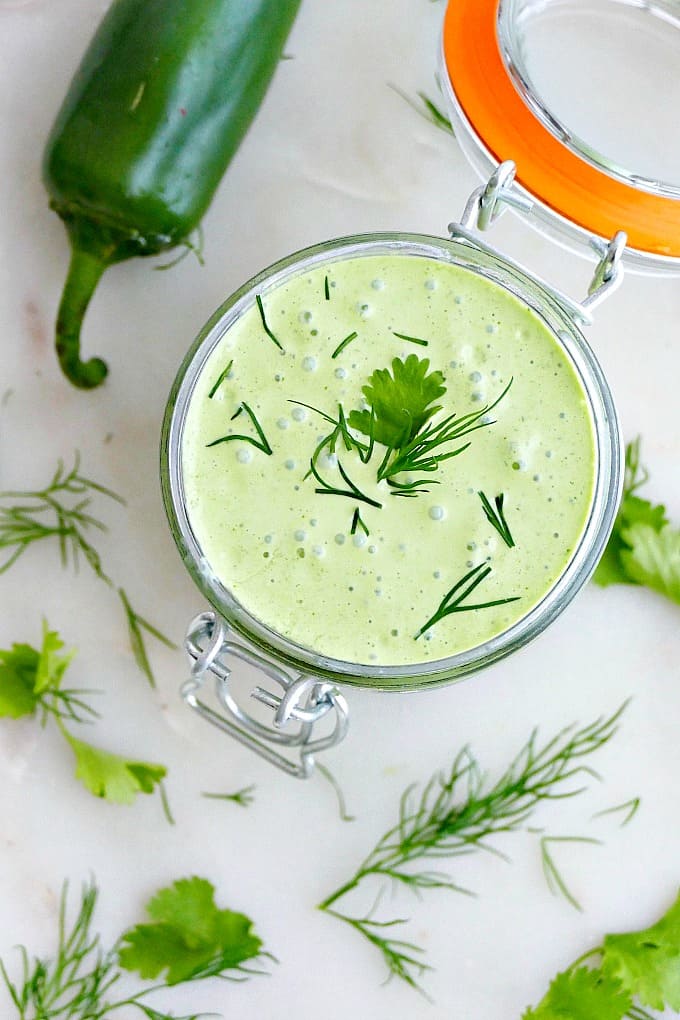 The availability of fresh herbs all summer long and through August makes me so happy! I love harvesting basil, oregano, thyme, rosemary, and sage from my backyard vegetable beds and turning them into frozen herb cubes at the end of the month. It's a great way to preserve herbs for later use!
Here are the best ways to eat herbs in August:
Melons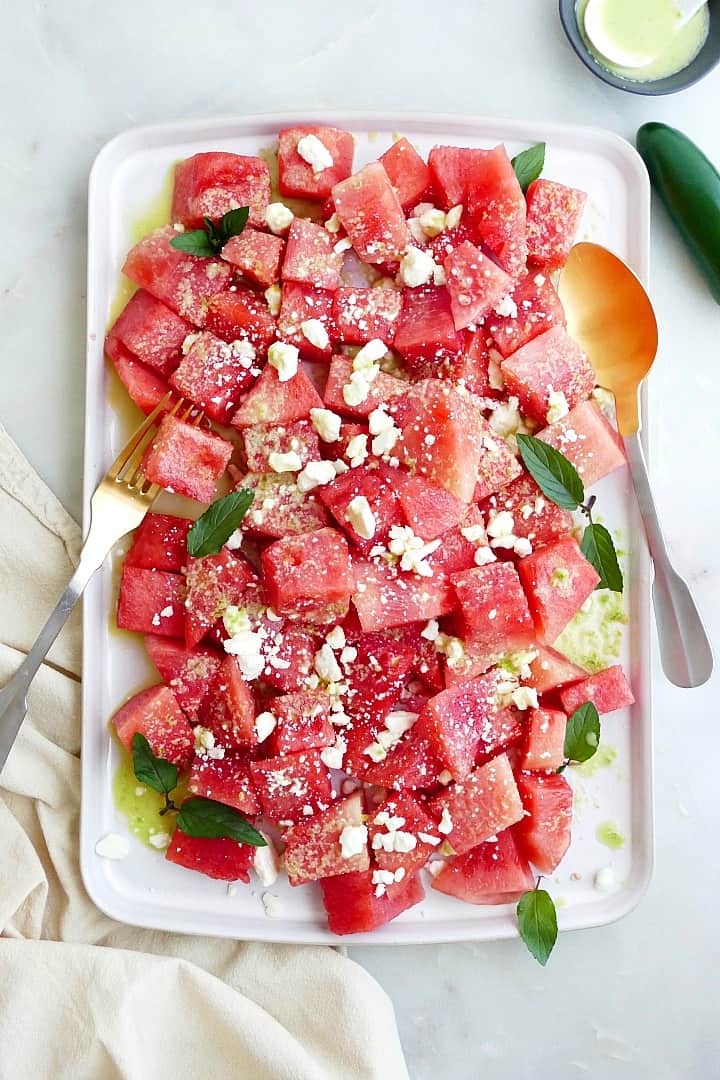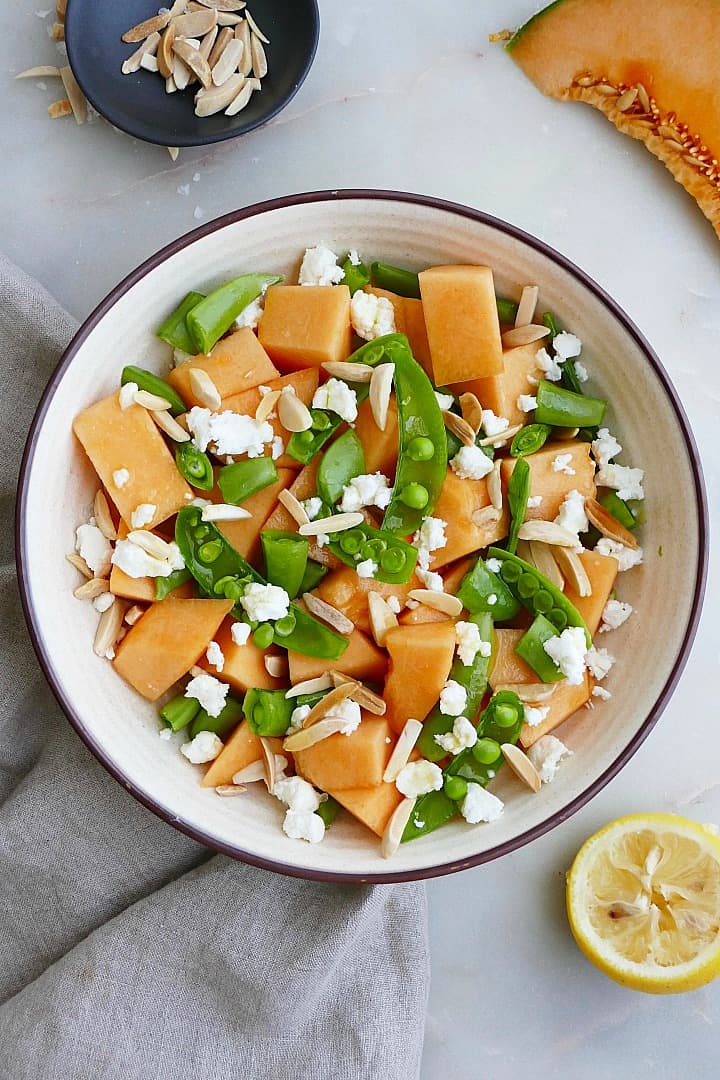 Cantaloupe, honeydew, watermelon…oh my! Melons are in peak season during the summer and are one of the yummiest foods in season in August. Crack open a juicy melon for a refreshing snack on its own or add it to recipes!
Here are the best way to eat melons in August:
Peppers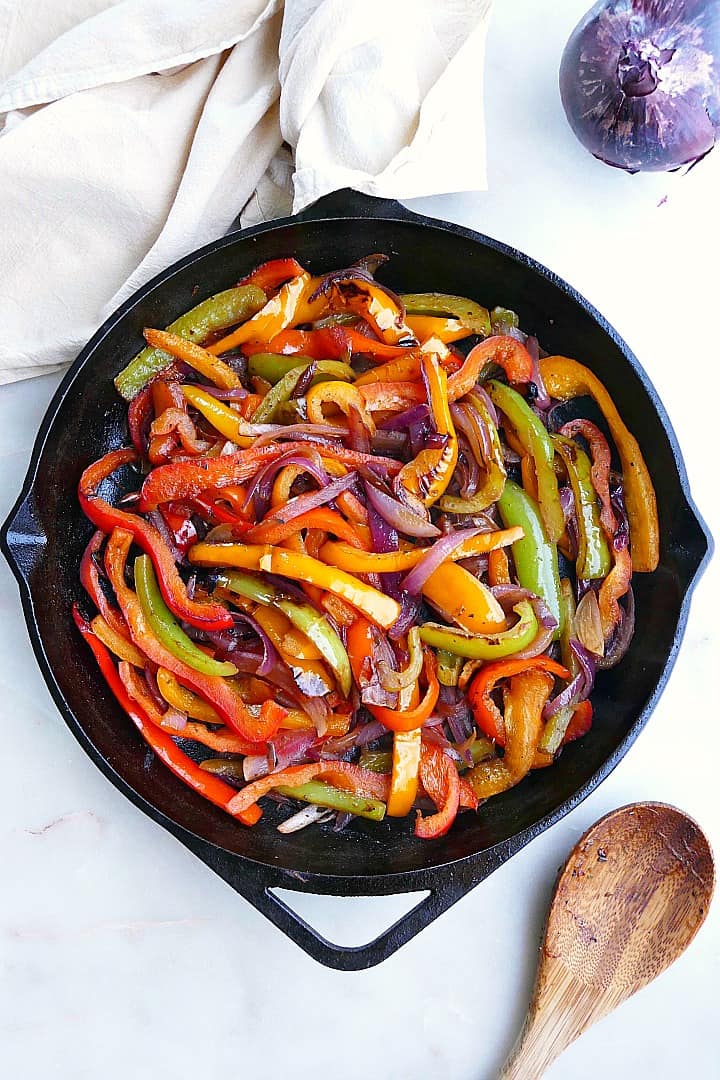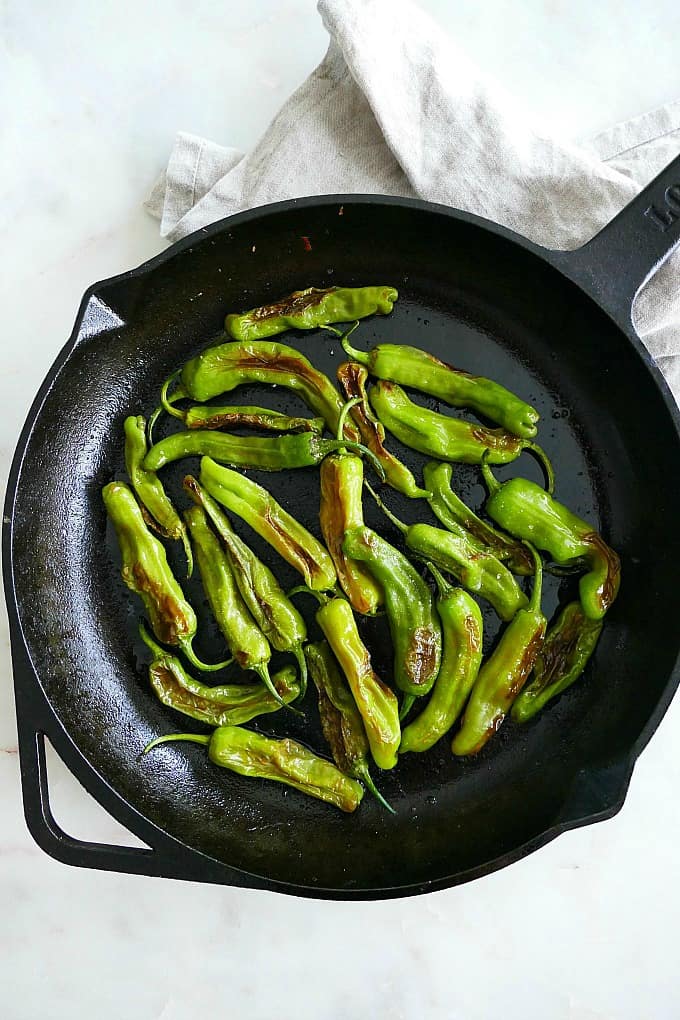 Late summer is the best time to enjoy peppers. There are so many varieties available, including hot and sweet ones and everything in between. Hot peppers like jalapenos and chili peppers spice up meals, while bell peppers offer a sweeter taste.
Tomatoes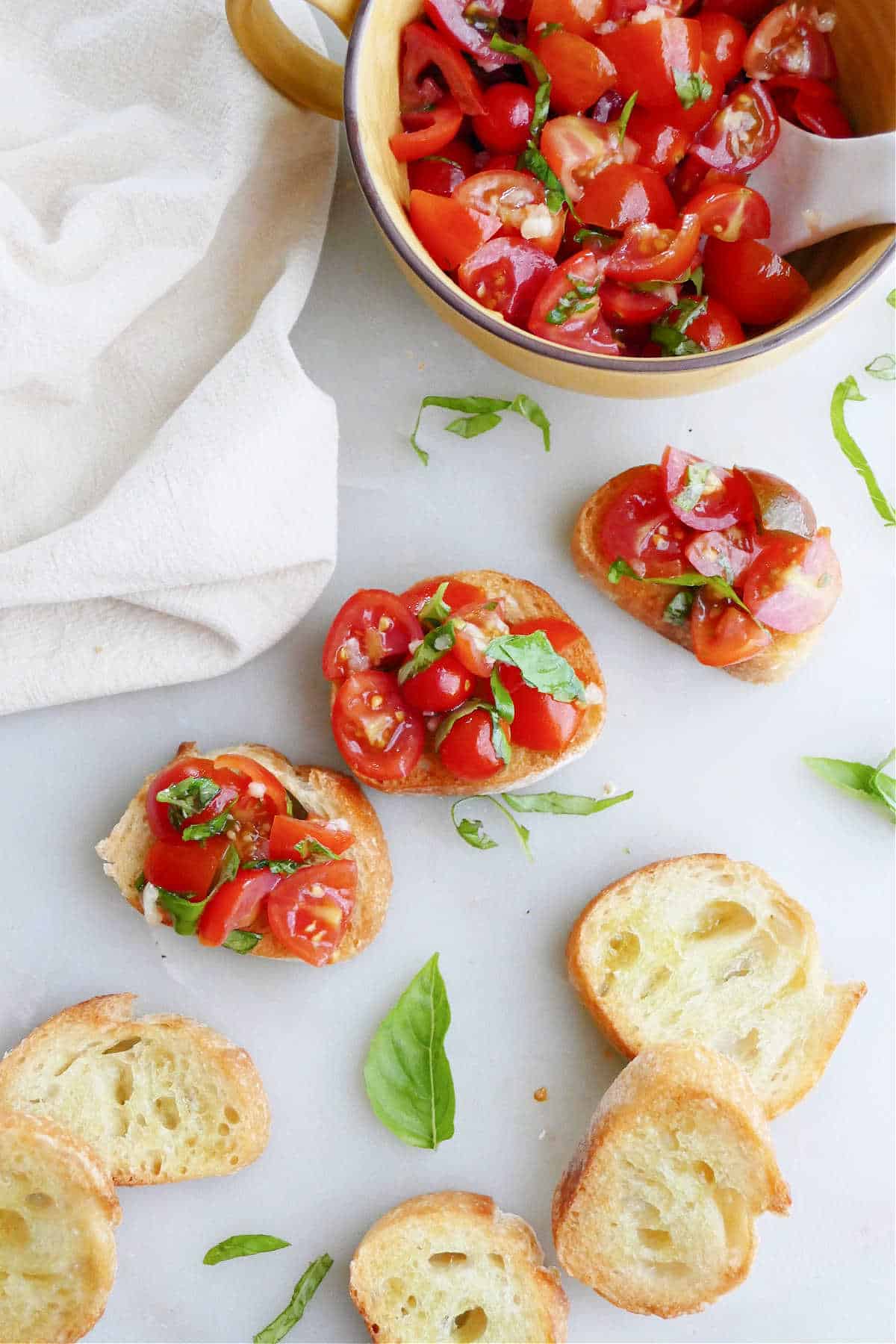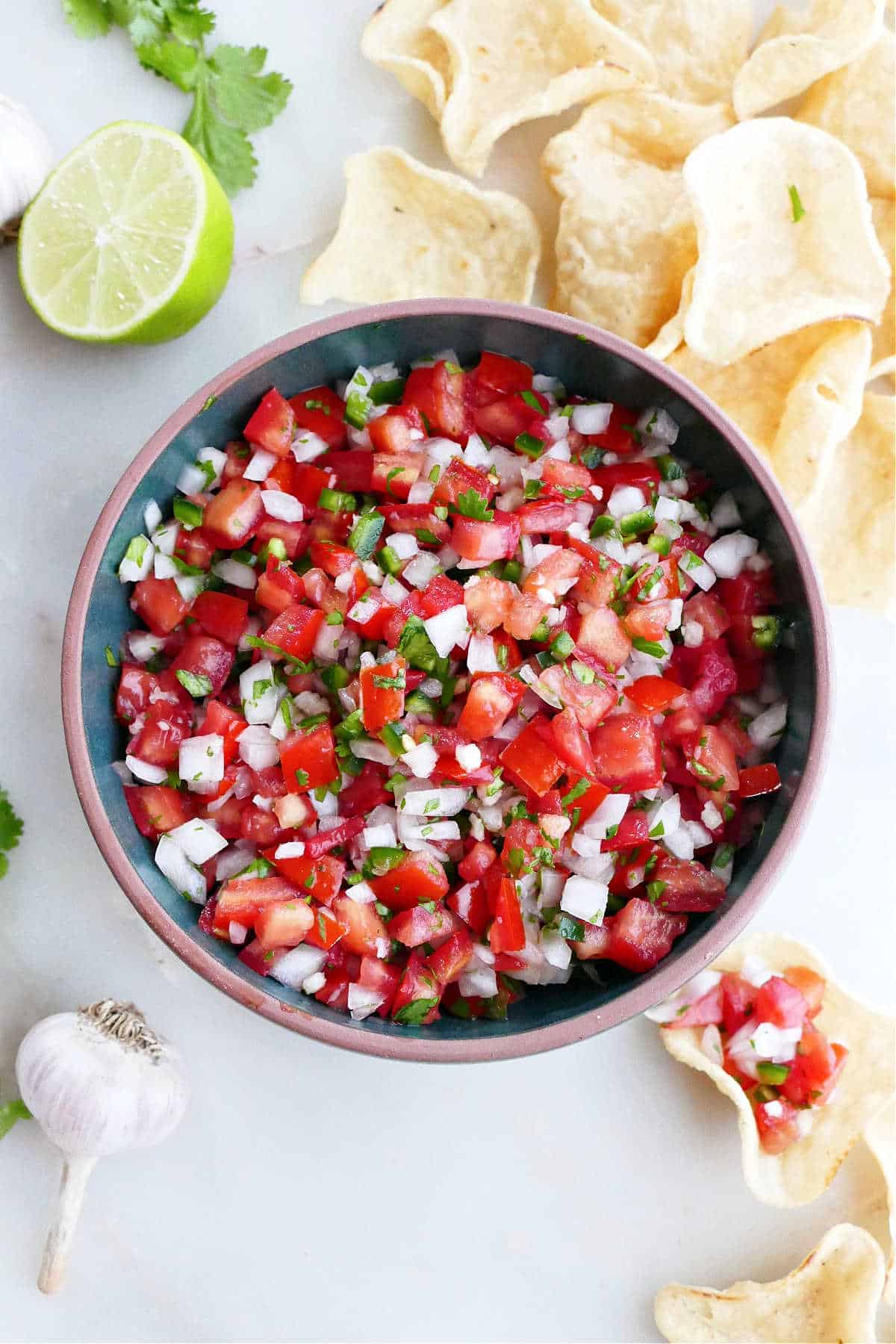 Is this even a post about foods in season in August if I don't highlight tomatoes?! Fresh tomatoes are the poster children for seasonal produce during this time of year!
From cherry to heirloom to roma and more, tomatoes are available in so many varieties and have tons of culinary uses. Check out my tutorial on How to Cut Tomatoes to see how to prepare different types.
Zucchini and Summer Squash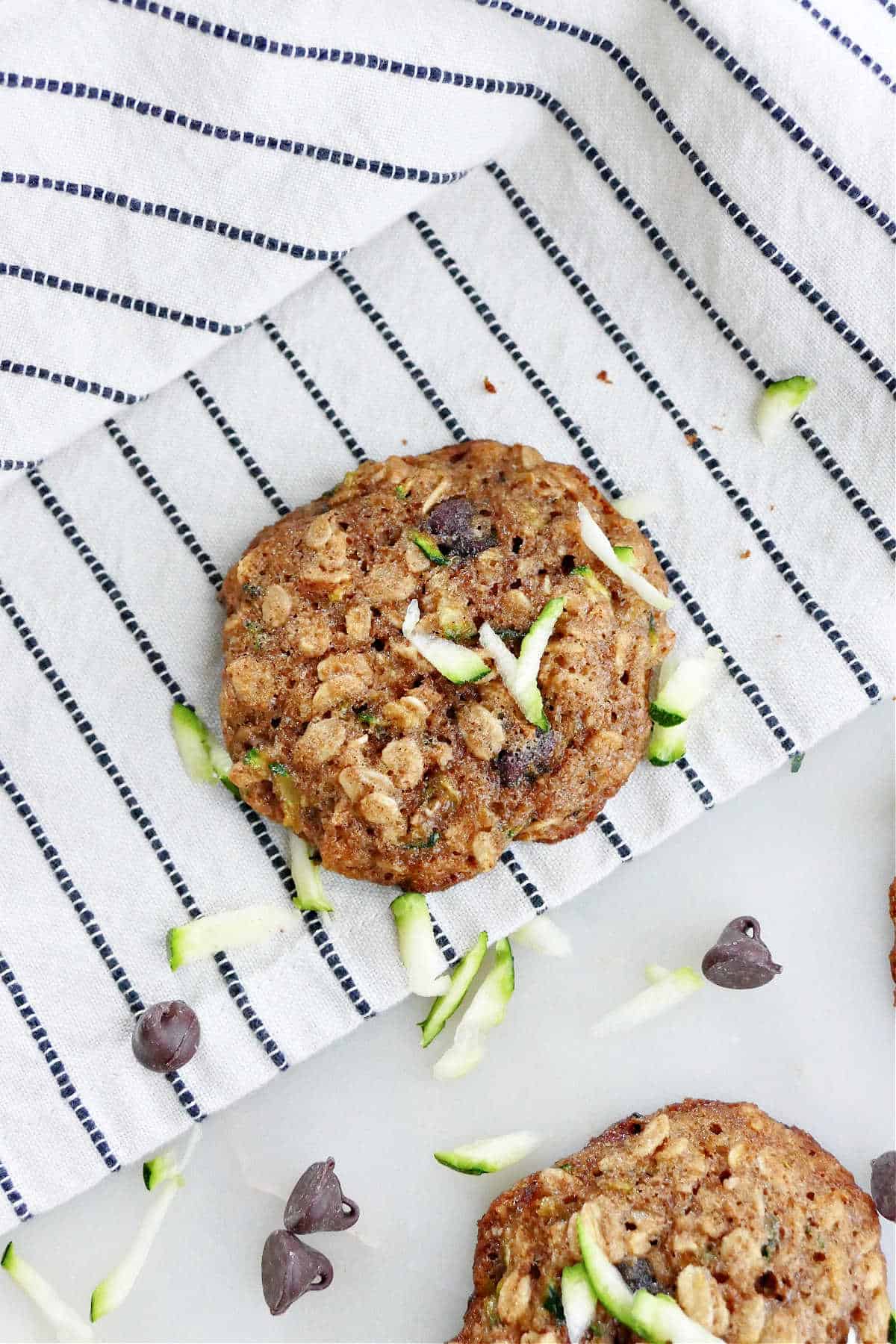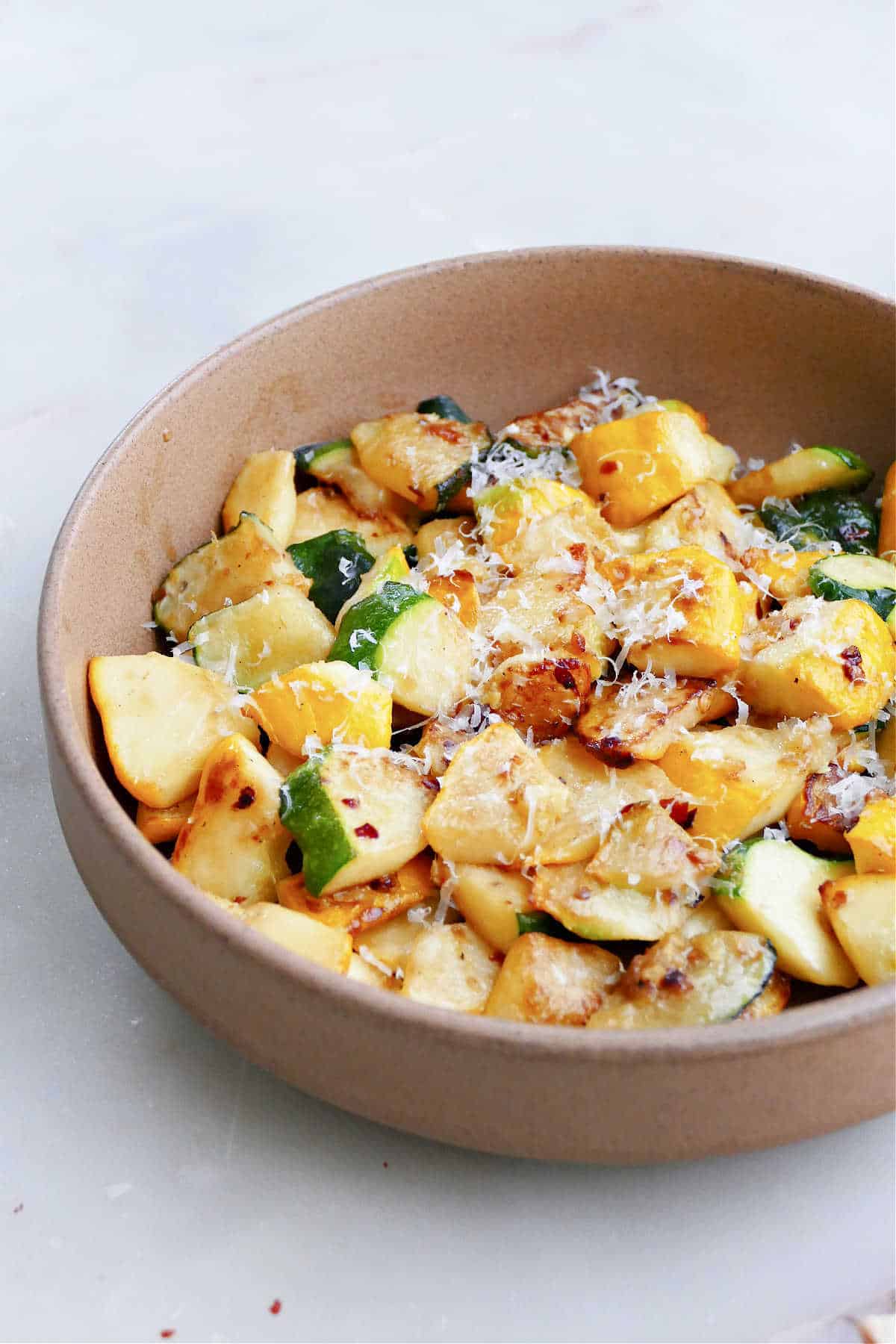 Zucchini is everywhere in August. Regardless of if you particularly enjoy this vegetable or not, you can't hide from it! In addition to zucchini, other varieties of summer squash like yellow crookneck and patty pan are also available. If you're bored with regular ol' zucchini this month, try some different types of summer squash to mix it up.
August Meal Plan
Ok so all of these foods in season in August are totally drool-worthy…agreed?! There are so many great recipes on this list, so it was hard to come up with just five days of sample dinners. But here you go! I hope this weekly meal plan provides some inspiration.
What are you cooking this month? Let the Veg World know in the comments! And while you're here, subscribe to the weekly newsletter for more seasonal veggie inspiration.