Here are 10 of the best foods in season in September, including both fruits and vegetables. Celebrate the delicious seasonal produce this month has to offer with tons of recipe ideas and a sample weekly meal plan.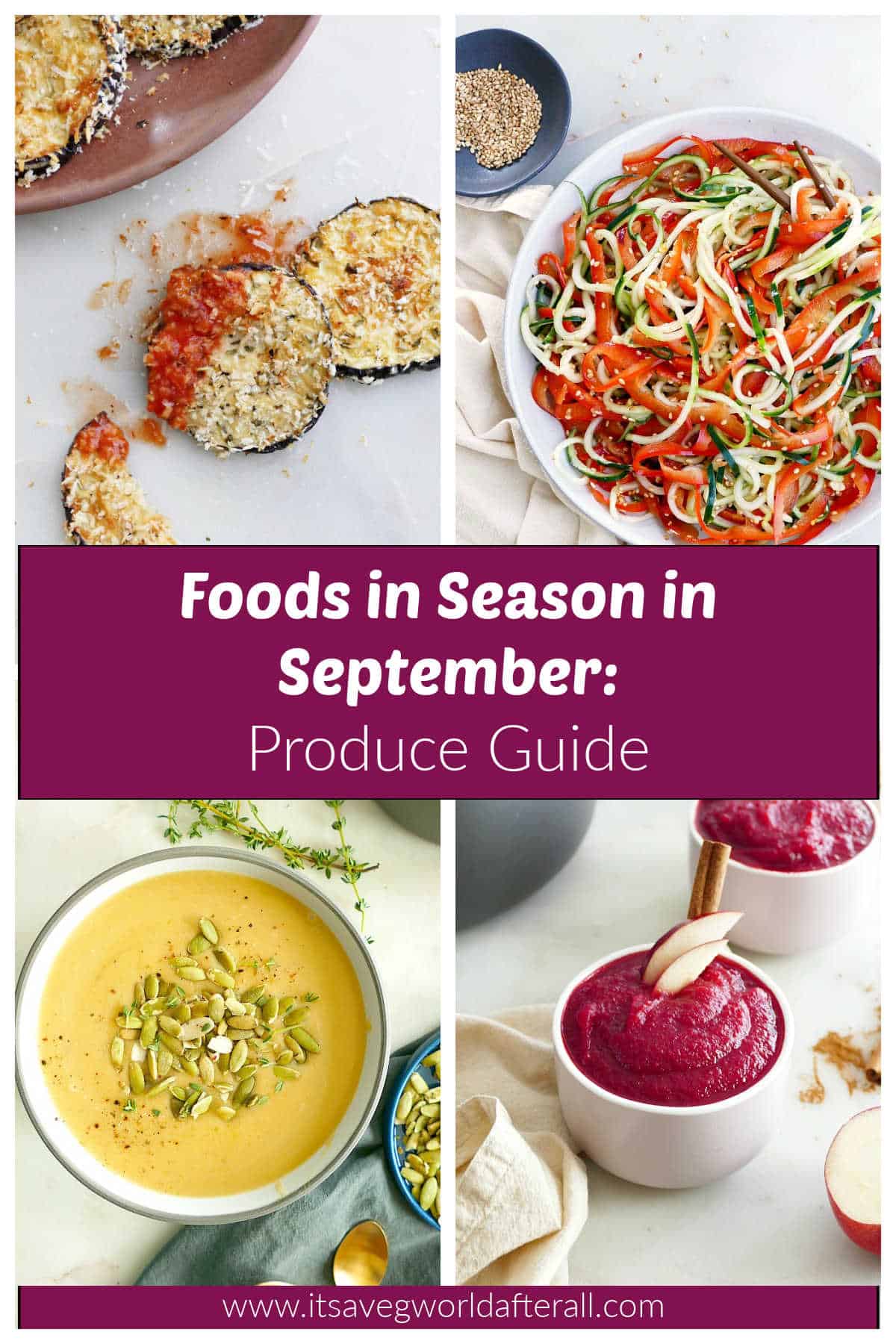 This post may contain affiliate links. For more information, see my affiliate disclosure.
Ah, September! Summer is ending, the school year is starting, and fall is right around the corner. The produce in season this month definitely reflects a time of transition between hot summer and cool fall days. But if you're still in the mood for summer foods, check out my produce guides for June and July.
Fall favorites like apples and squash start to make an appearance, but there's still a plethora of summer peppers, tomatoes, and eggplant. As a result, recipes with foods in season in September are some of the best. There's so much variety! This guide features a lot of my favorite dishes, including options for Labor Day cookouts and football tailgates.
Apples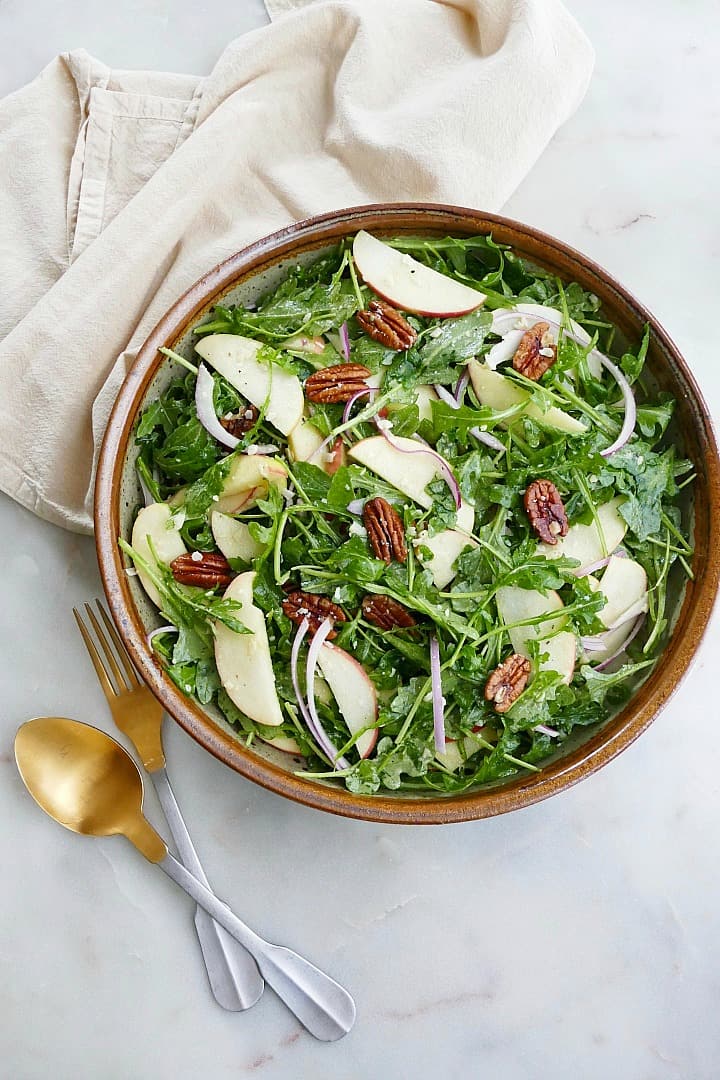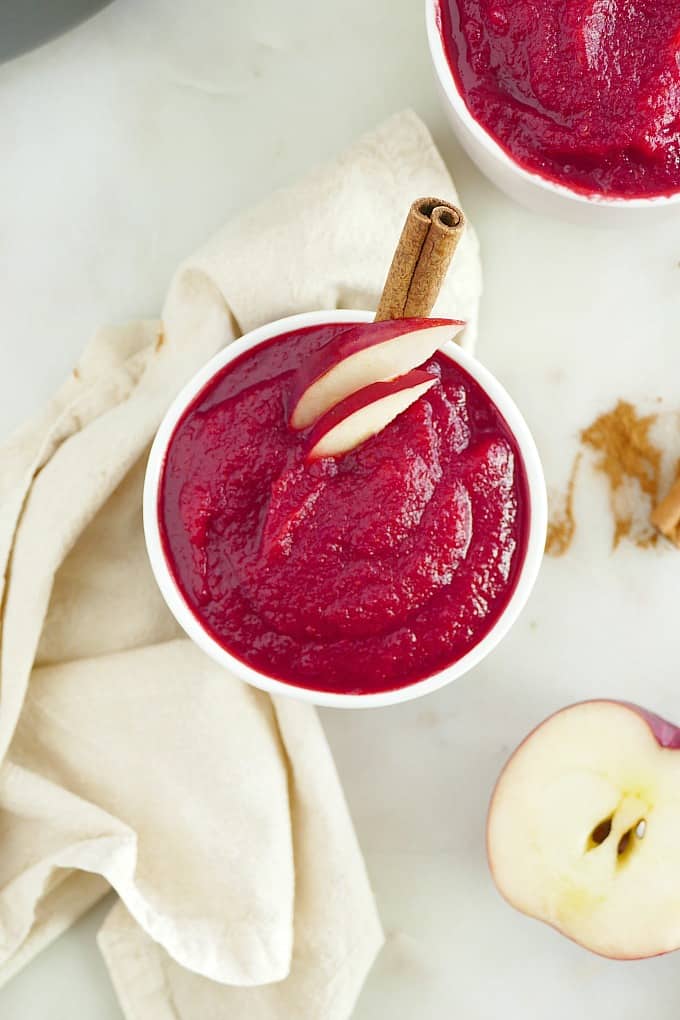 Apples are a signature September fruit. Whether you enjoy them as a snack after work or school or add them to recipes, they should be a staple in your kitchen this month!
Here are the best ways to eat apples in September:
Beets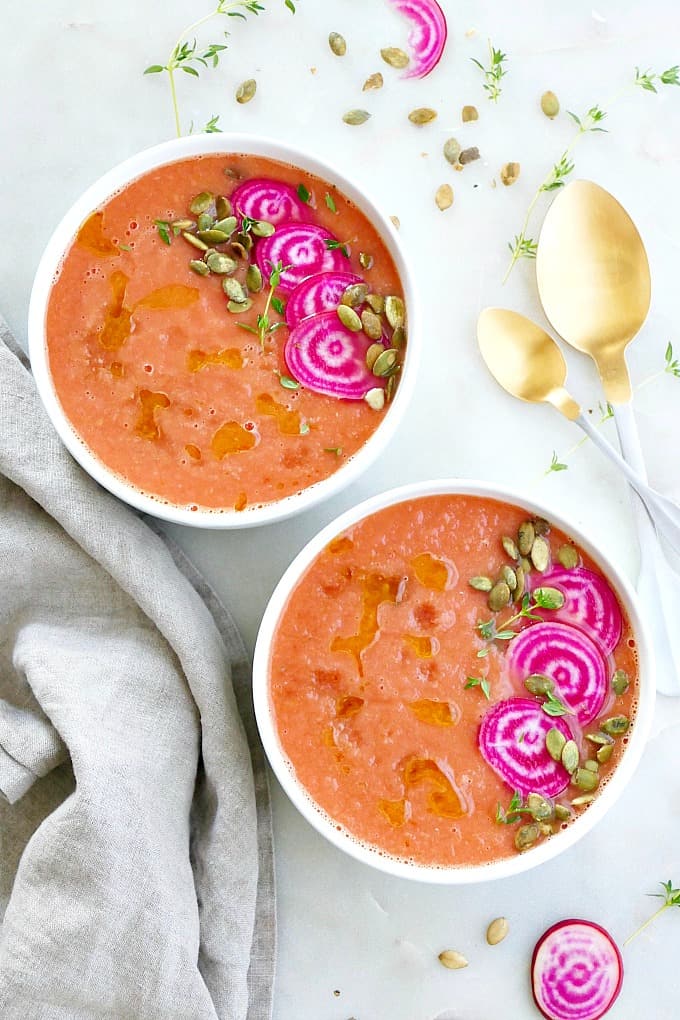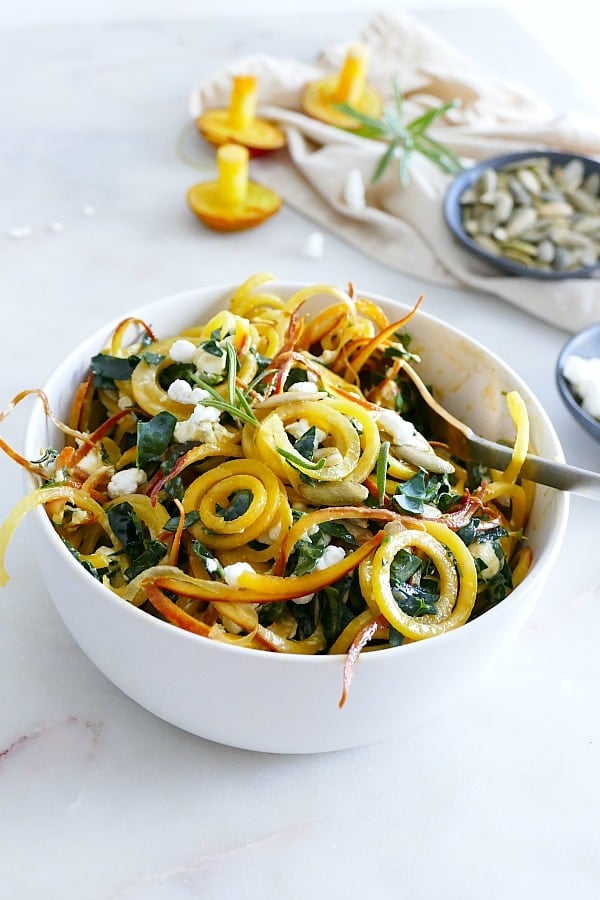 Beets in September can't be beat! This earthy root vegetable tends to be available all year round, but this month is a common time for a beet harvest. And that's a great thing! Beets taste delicious in end-of-summer recipes as well as hot dishes that help you welcome chilly fall days.
Butternut Squash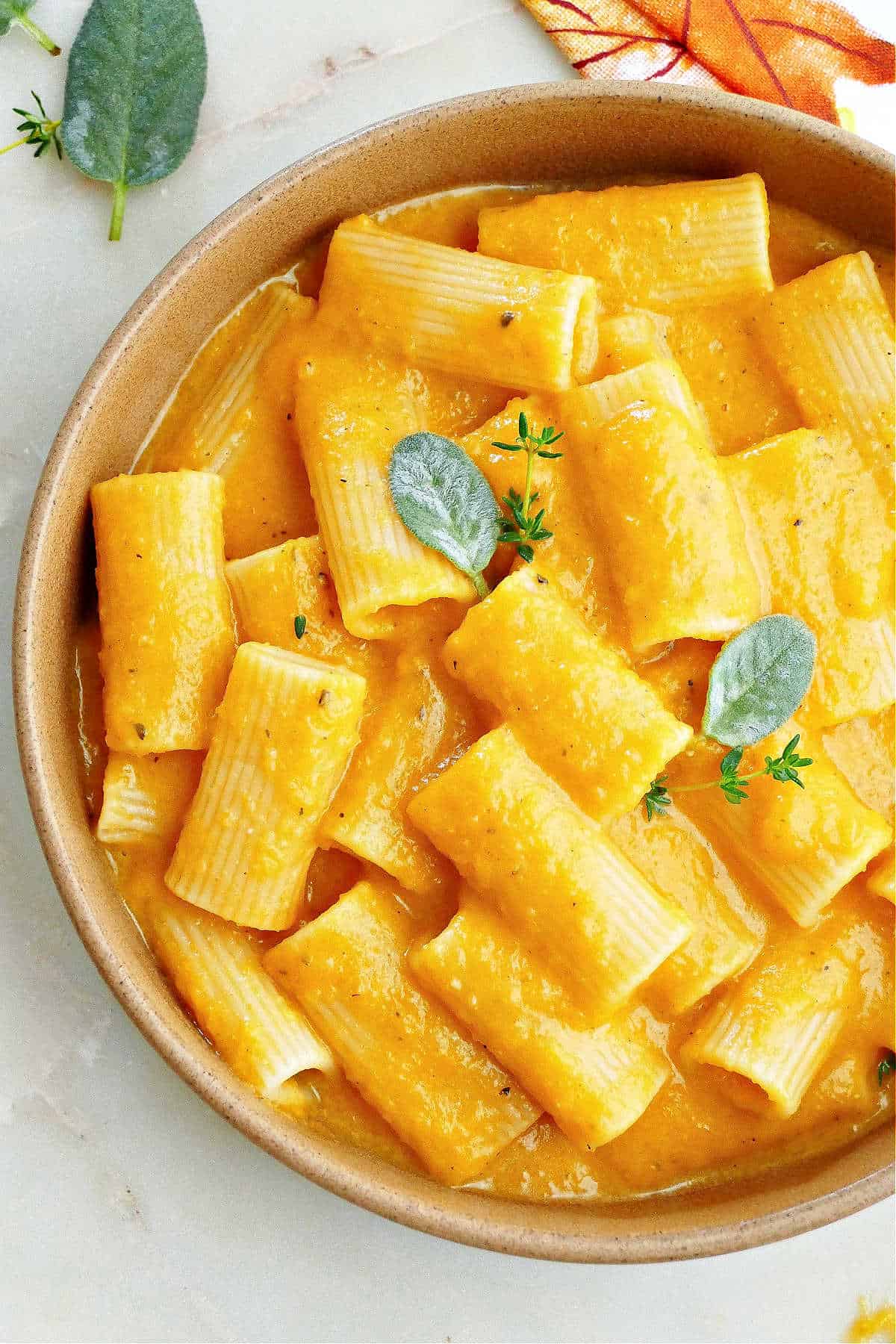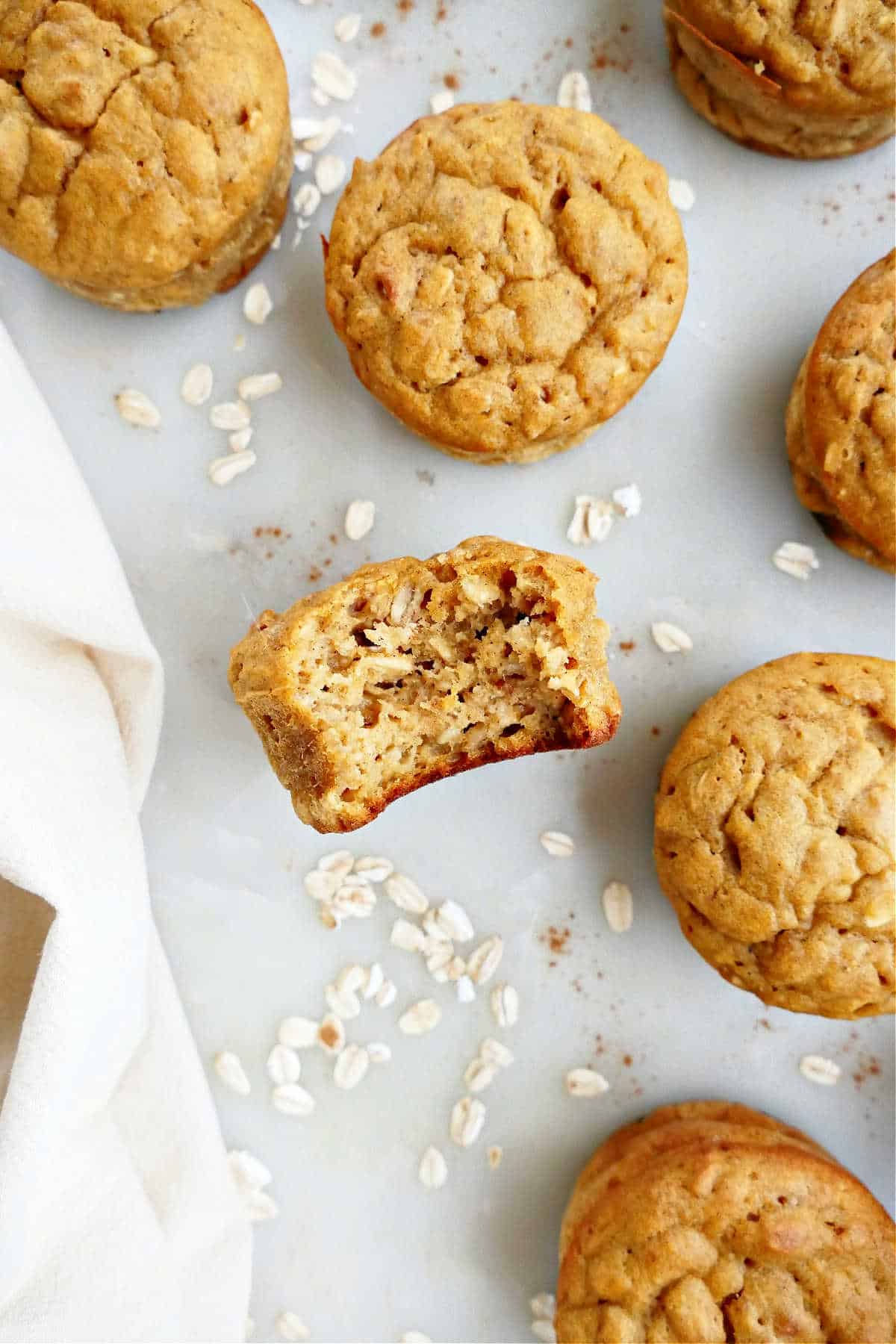 One of the first winter squashes to make its debut is butternut squash. You can find it in September at grocery stores, farmers markets, and in CSA shares. If you aren't sure how to prep this vegetable, see my tutorial on How to Cut Butternut Squash into Cubes.
Cauliflower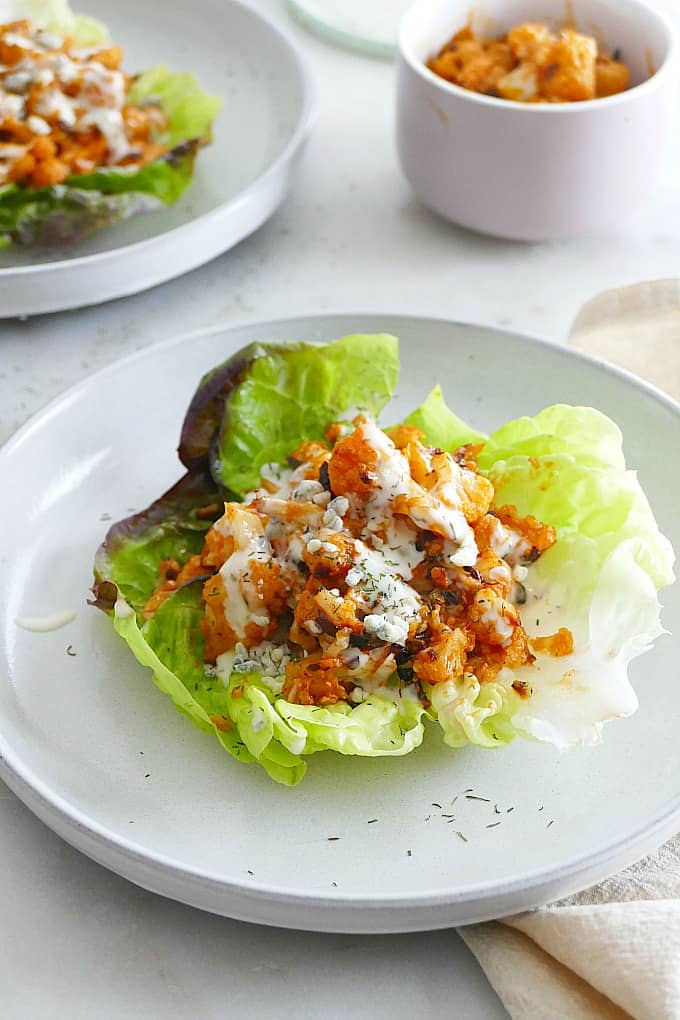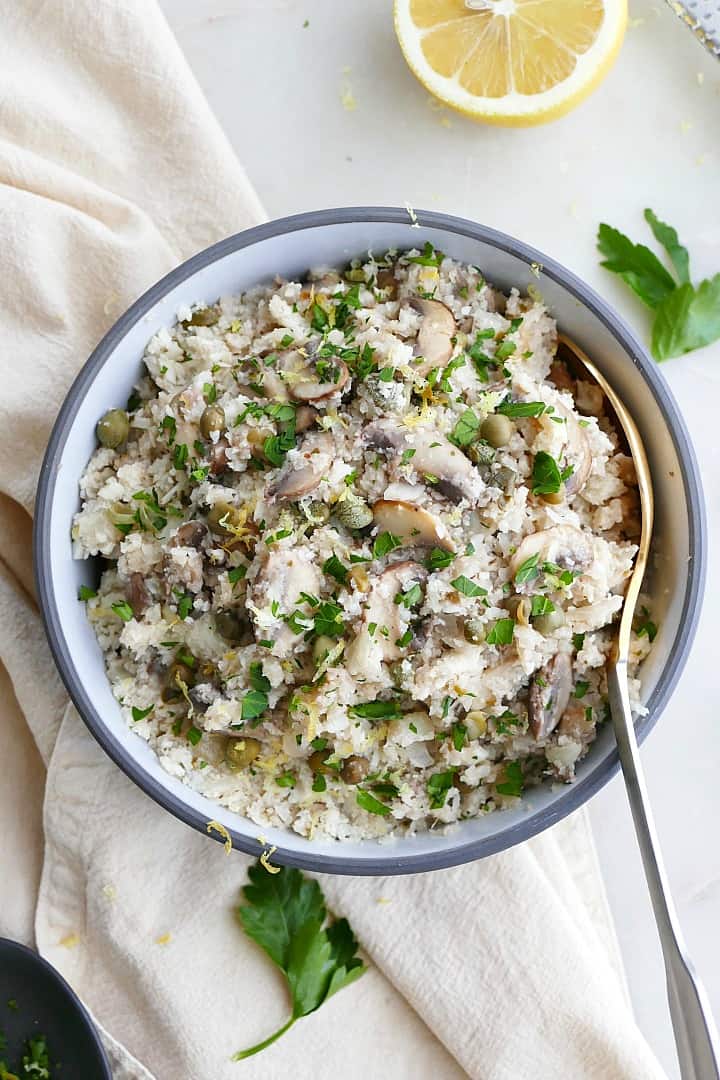 Hearty cauliflower is one of the best foods in season in September! Since it's so versatile, it's a great transitional vegetable to enjoy at the end of summer and beginning of fall in whatever kind of recipe you're craving.
And did you know that white cauliflower isn't the only variety? You may be able to find purple or yellow cauliflower at the farmers market this month! They taste just like white cauliflower but add a lovely pop of color to recipes.
Here are the best ways to eat cauliflower in September:
Eggplant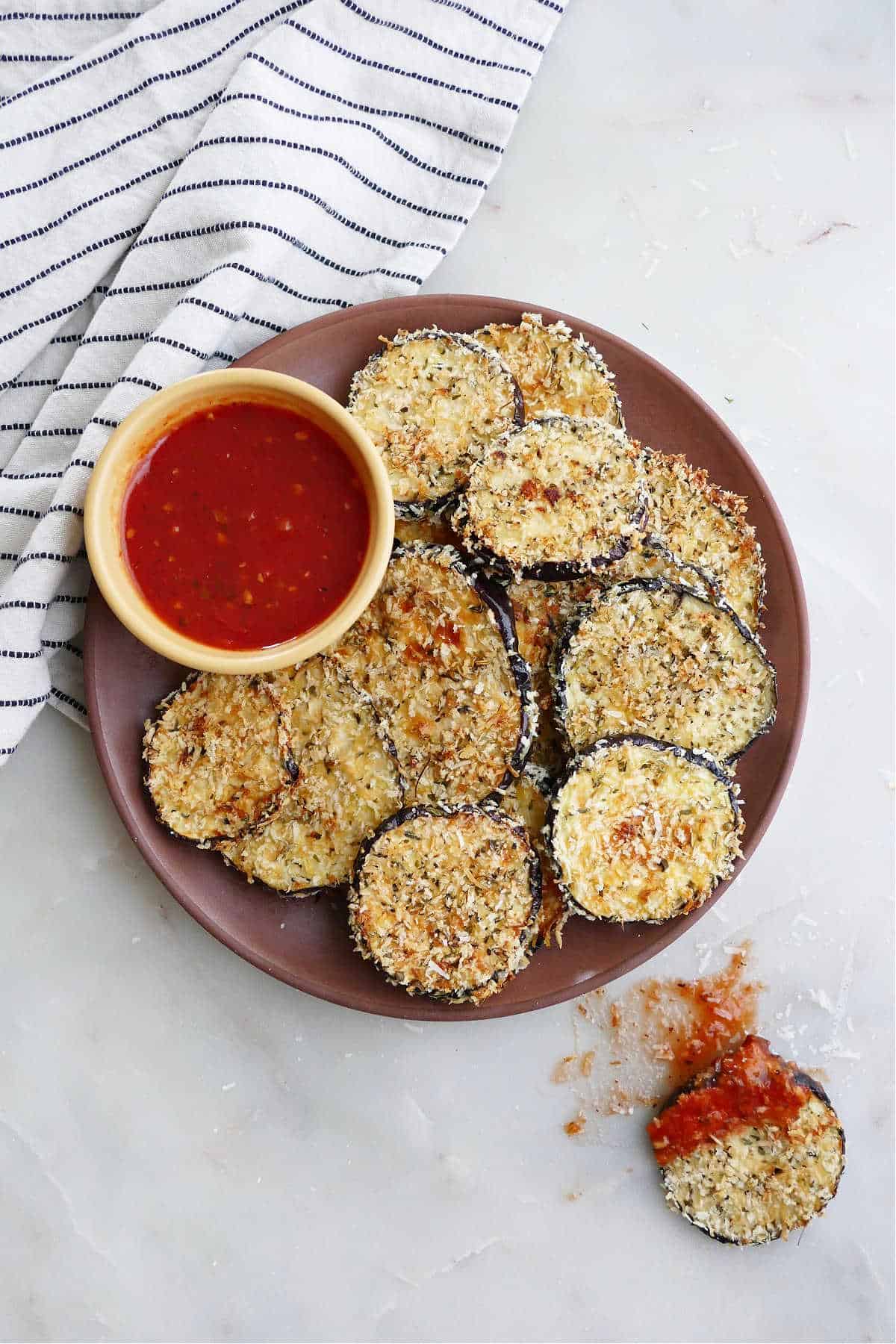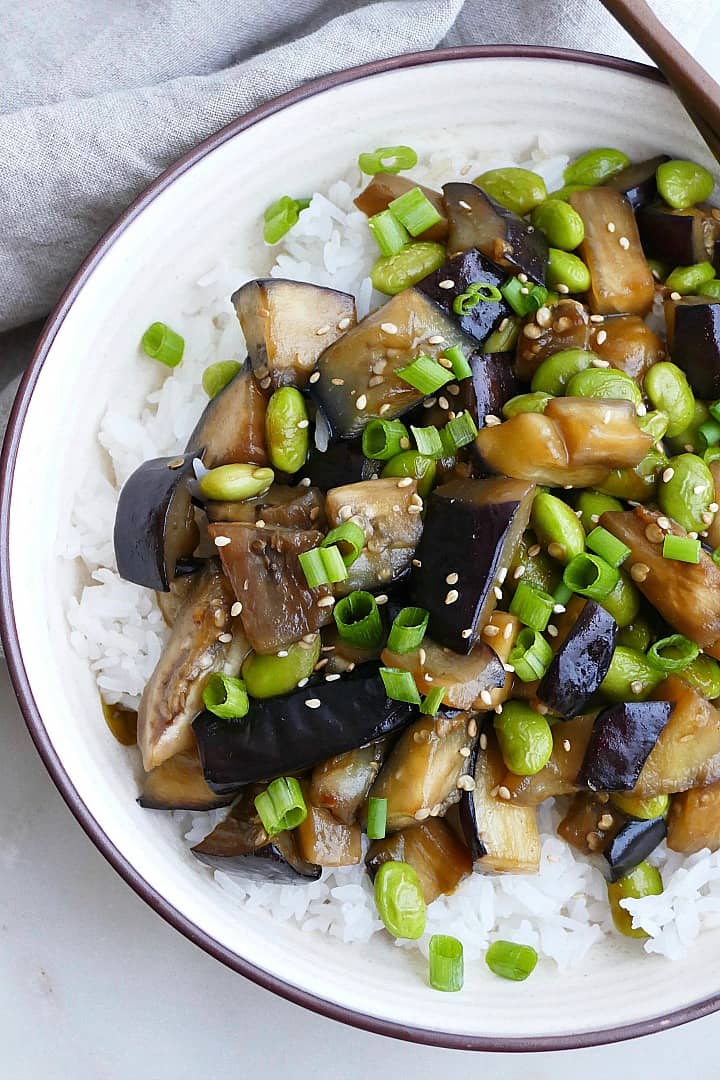 Eggplant is still all over the place in September, so be sure to take advantage of it before it's out of season! This nightshade vegetable is best when roasted or cooked (instead of raw) to soften its texture and tamp down any bitterness.
Here are the best ways to eat eggplant in September:
Jalapeños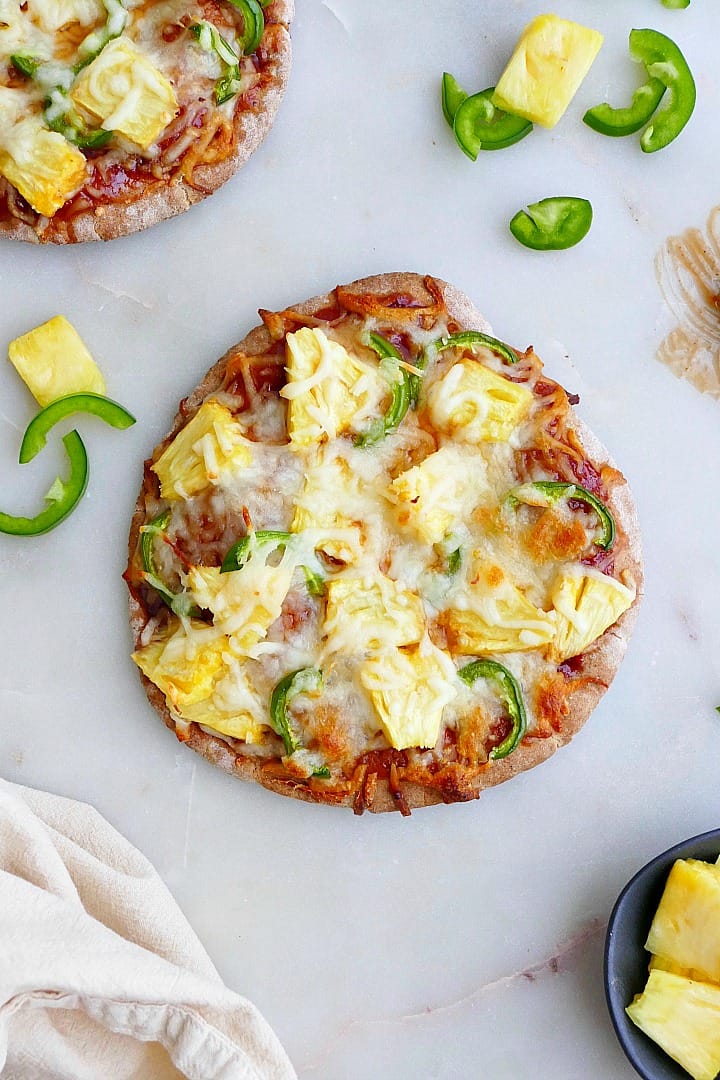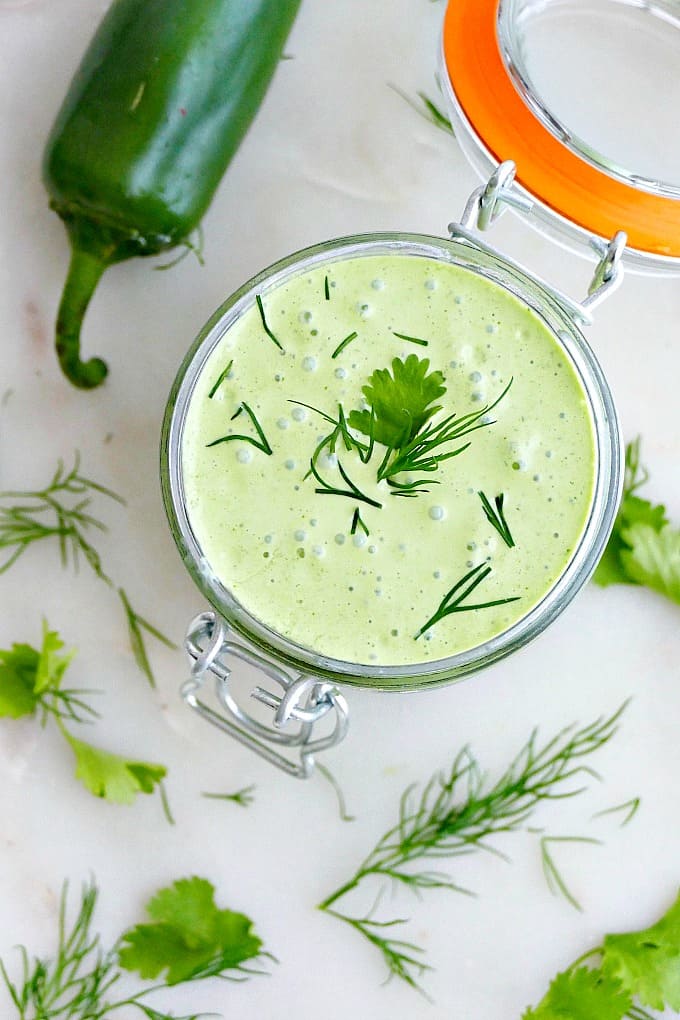 You can find jalapeños all summer long and through September in most places, as they tend to be very prolific. These spicy lil' numbers add a kick to recipes and can also stand alone as the star of a dish.
Here are the best ways to eat jalapeños in September:
Pears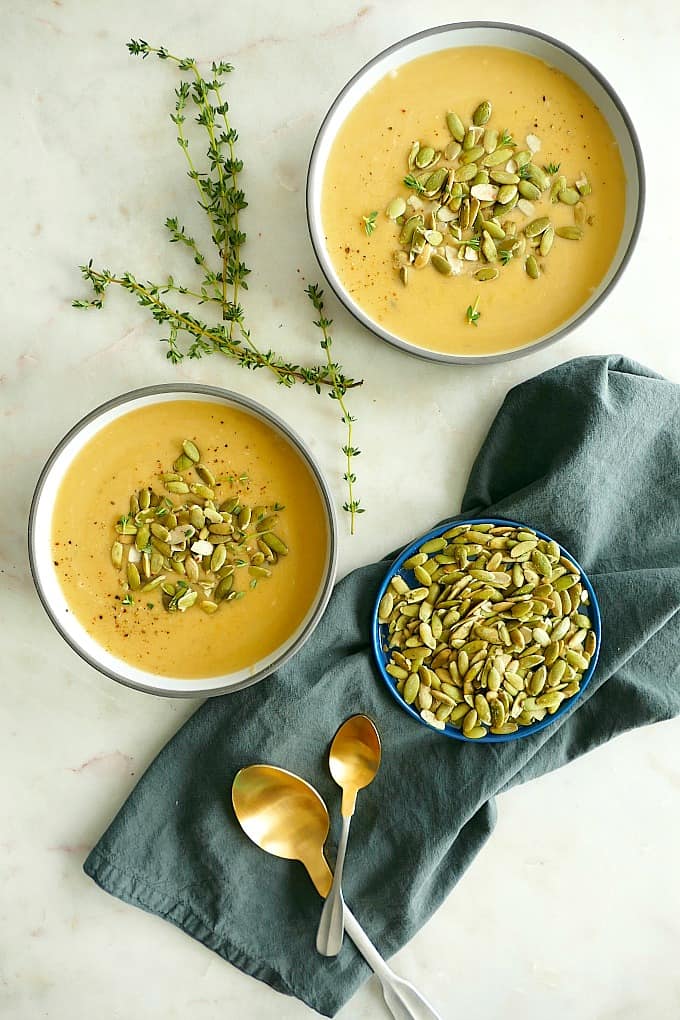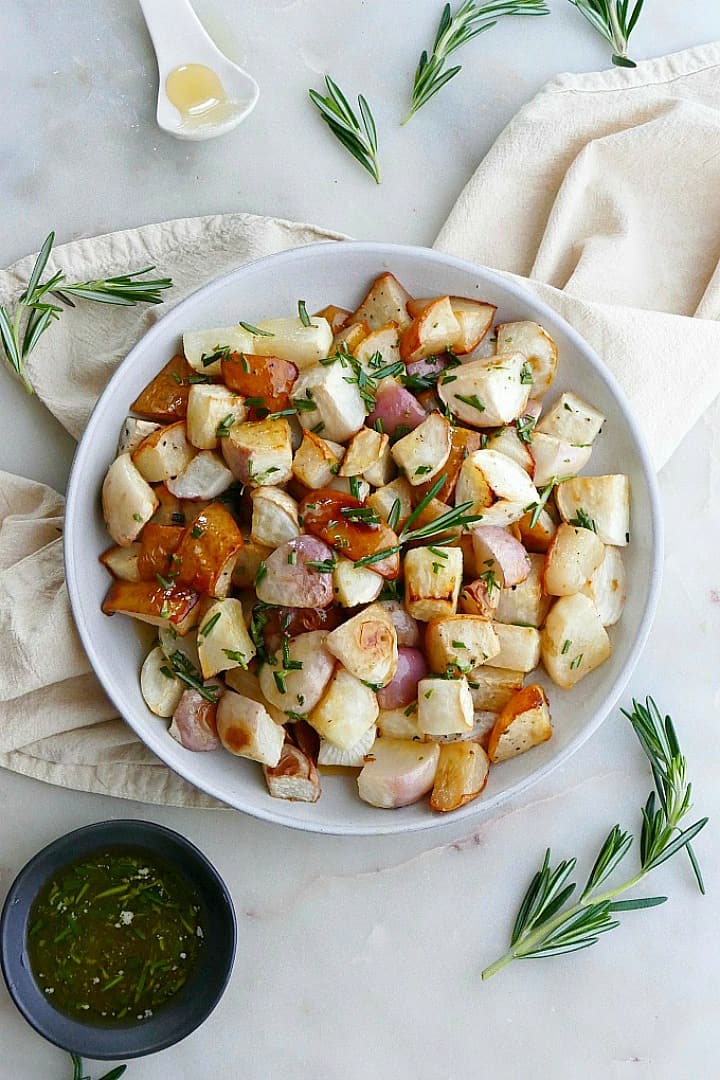 Besides apples, pears are another fall fruit that show up this month. And they happen to be one of the best foods to eat in September! Juicy pears make a great addition to oatmeal, yogurt, salads, and even soups.
Store unripe pears on a plate on the counter at room temperature away from direct sunlight. Once they're ripe, transfer them to the fridge.
Peppers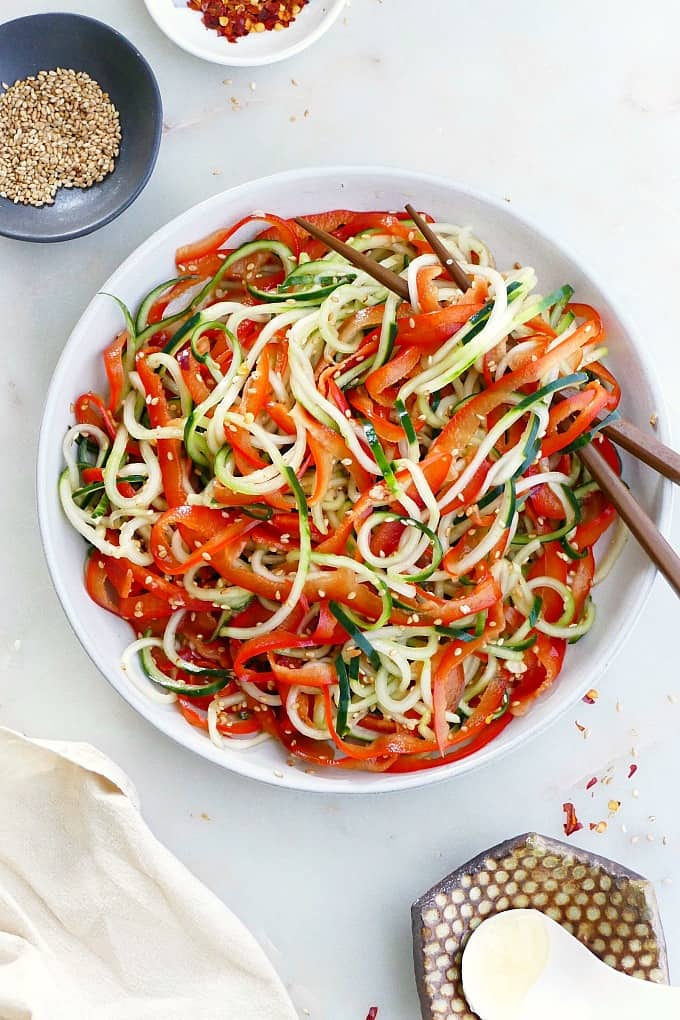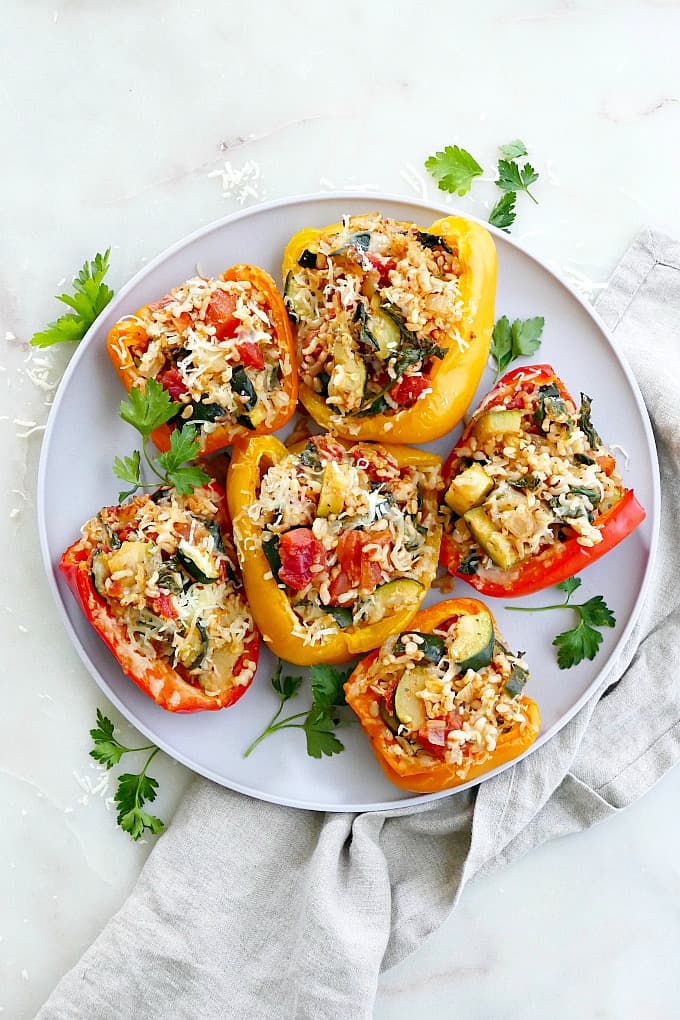 Jalapeños aren't the only peppers available in September. Bell peppers are still around, providing a pop of color and a healthy dose of vitamin C to any meal. One of the best ways to enjoy peppers is to stuff them and turn them into a full meal.
Tomatillos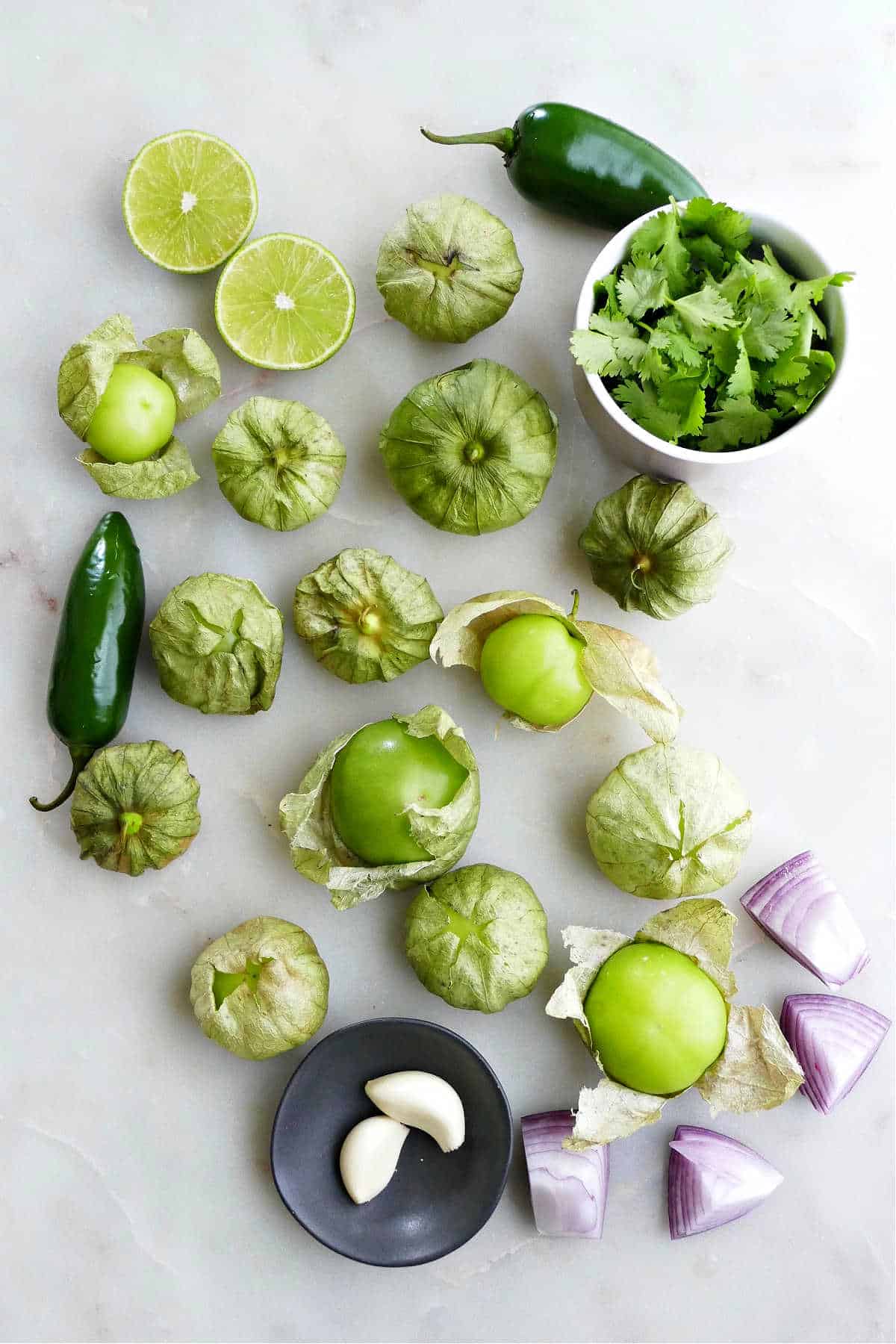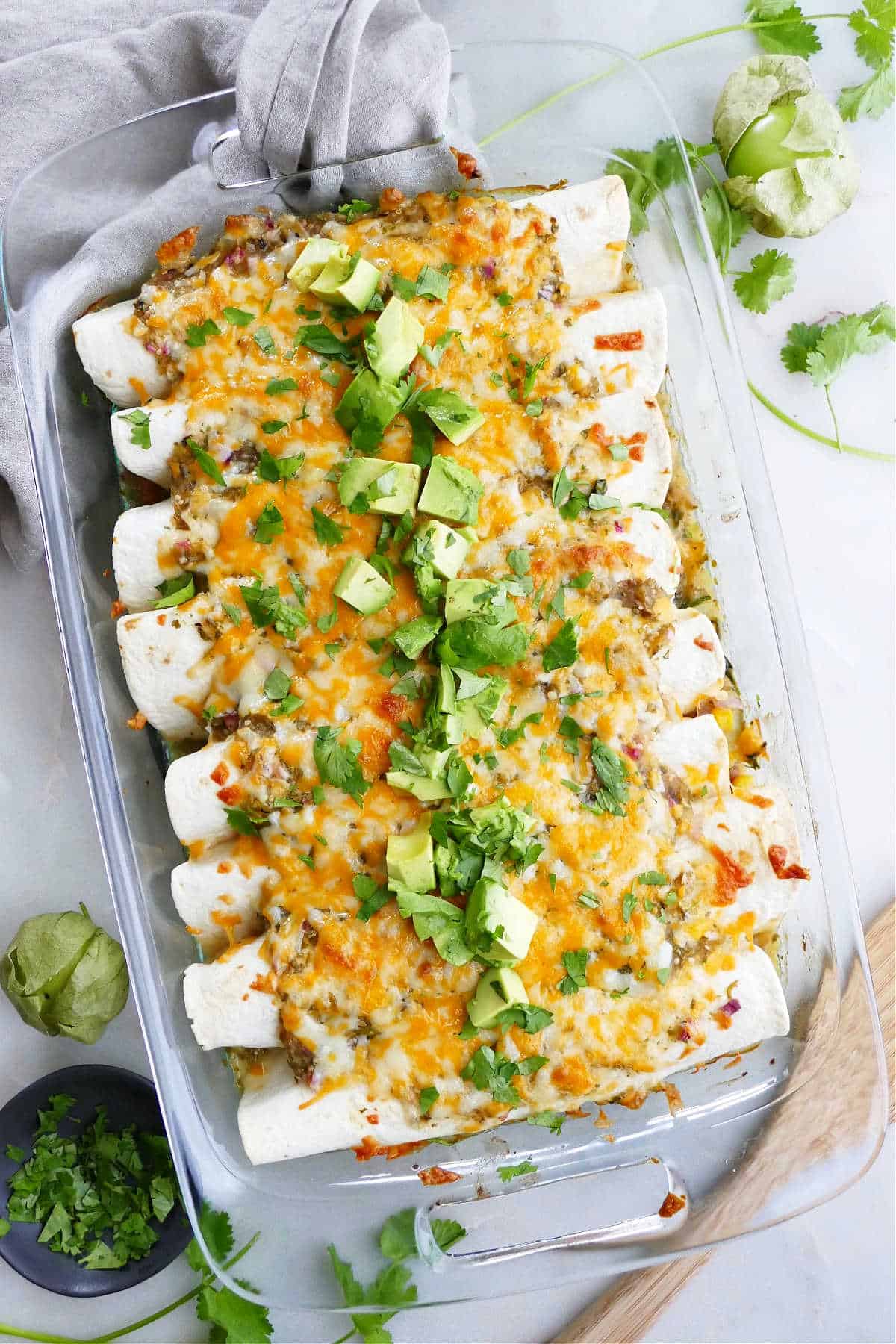 Tomatillos may look (and sound) like tomatoes, but they are a different plant. Like tomatoes, they are a member of the nightshade family and have smooth, firm skin. The taste of tomatillos is vegetal, sweet, and slightly tart.
When choosing tomatillos, look for ones that have the husk tightly wrapped around the fruit. The fruit should feel firm when ripe. If the skin feels slimy, don't worry. This is normal, and you can easily wash off the slimy texture before cooking with them.
Here are the best ways to eat tomatillos in September:
Tomatoes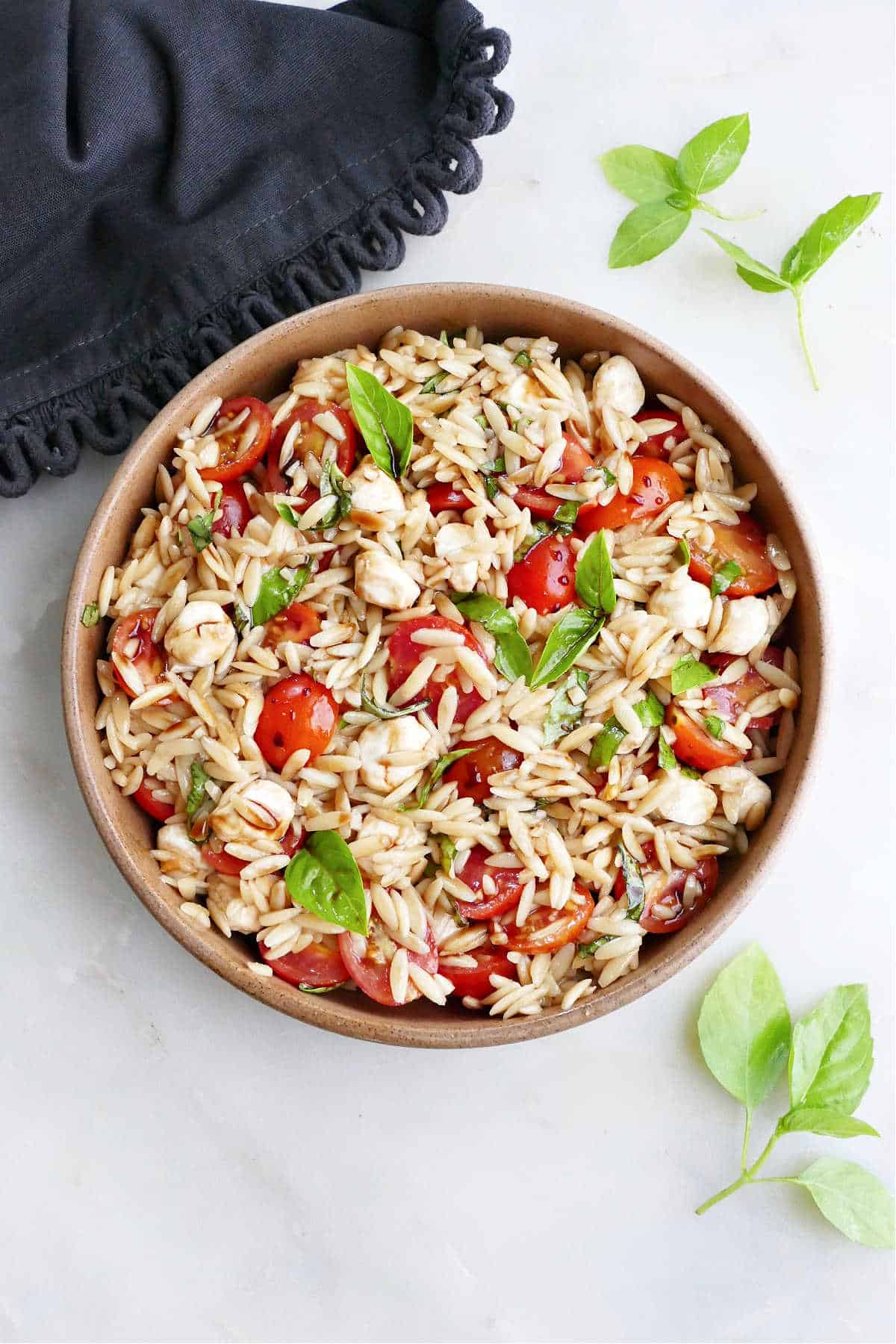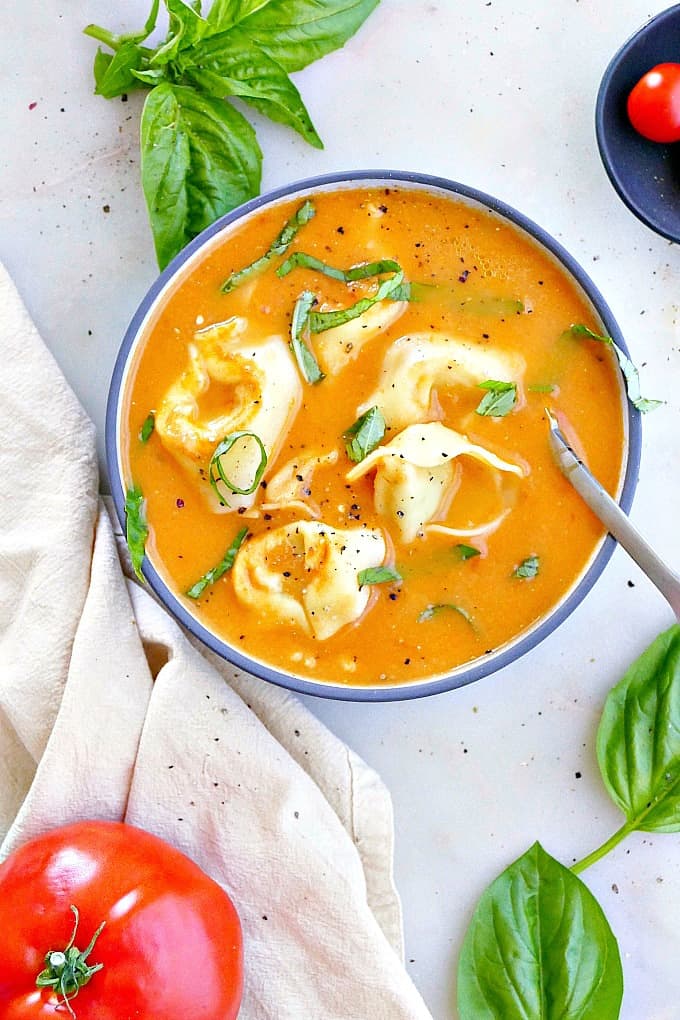 Don't say goodbye to summer tomatoes just yet! You can definitely still enjoy them this month. In fact, they're one of the best foods in season in September. If you want to preserve tomatoes for a little longer, consider making a few batches of the Roasted Cherry Tomato Sauce to freeze!
Here are the other best ways to eat tomatoes in September:
September Meal Plan
There are so many great recipes to enjoy this month! If you need some inspiration for incorporating more seasonal produce into your meals, here is a sample plan for five nights of dinner. Enjoy!
What are you cooking this month? Let the Veg World know in the comments! And while you're here, subscribe to the weekly newsletter for more seasonal veggie inspiration.